With over four weeks remaining until the Mar 3 deadline, the NHL Trade Market is in a standstill. Teams are still trying to figure out their plans. Some teams don't even know if they're a true buyer or seller yet (see New York Islanders, Florida Panthers and Nashville Predators among others.)
---
---
But the lack of trades goes beyond teams making their final plans. It turns out most teams would love to make some trades to improve themselves. In most cases, these teams are simply unable to do what they want to do. The salary cap has them stuck between a rock and a hard place.
---
Latest News & Highlights
---
Over half of the league is using LTIR dollars. Although these teams are cap compliant, they are spending over the $82.5 million limit in order to properly operate. Any trades they make must shed salary. With LTIR being involved in the majority of situations, it's more difficult than ever to complete a deal.
Enter the Arizona Coyotes
The Arizona Coyotes just wrapped up their schedule leading up to the All-Star Game. Their 2-1 overtime loss to the Anaheim Ducks put them at 38 points. Their 29th place standing has them squarely in the conversation for Connor Bedard, something that was always a goal from the beginning of the season. Our Haynes Evans did a nice job recapping that their losing is ultimately winning.
Related: Coyotes Are Winning the Race for Connor Bedard by Losing
While the Coyotes' season has gone as expected, it turns out they could be one of the most important players at this entire trade deadline. One look at their overall situation shows us why.
While many teams are pinching for pennies, the Coyotes have over $18.2 million in projected cap space overall and over $80 in deadline cap space available to them when factoring in prorated amounts.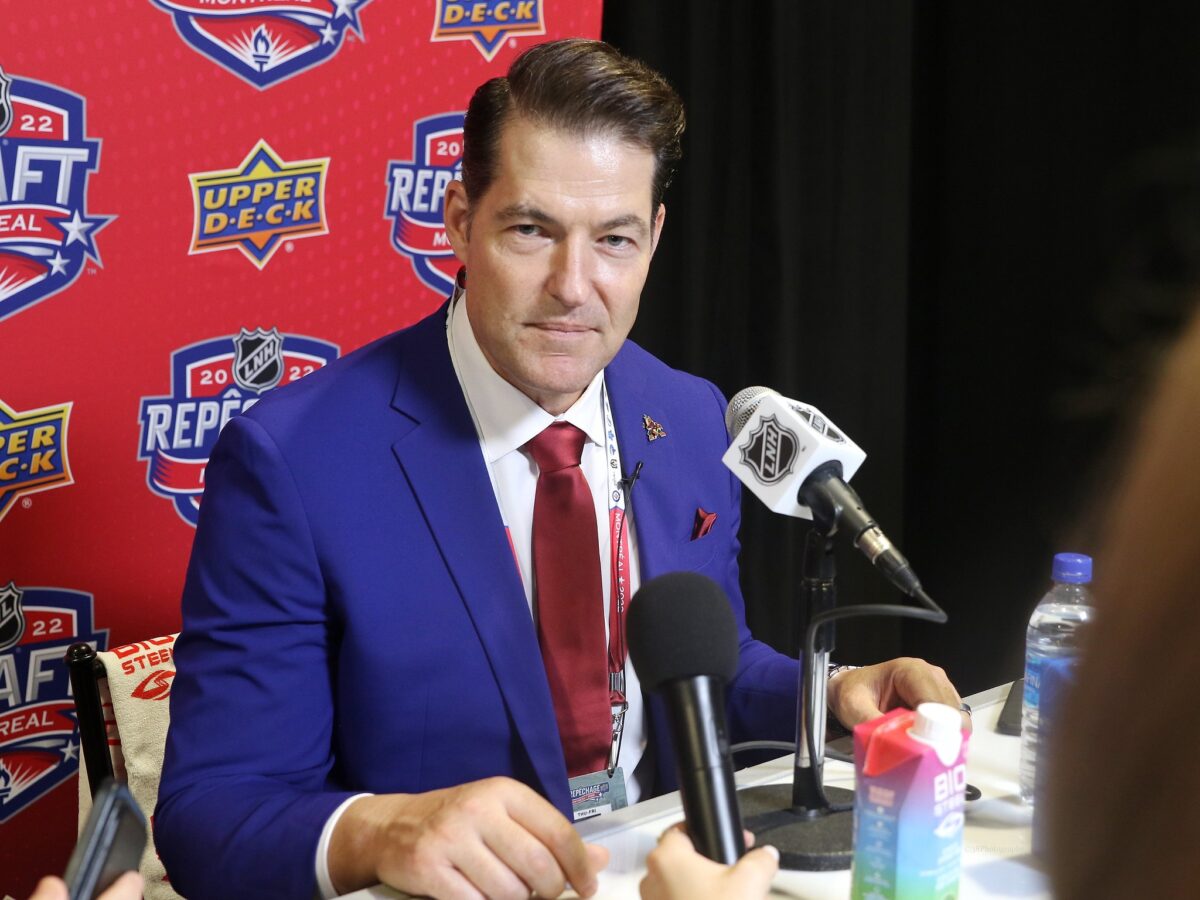 Not only are the Coyotes open for business, they will be the key in unlocking the stuck trade market. So you are looking for some cap space, eh? GM Bill Armstrong and the Coyotes have just what you're looking for.
The Arizona Trade Brokers
As the salary cap continues to have a more profound impact in the way business is handled today, the demand for third-party trade brokers has only grown. Those teams who broker deals are set to enjoy the benefits of having cap flexibility on their side.
Although the Buffalo Sabres are in the same situation from a cap standpoint, they are much closer to the playoff picture than the Coyotes are. The Sabres have an argument that they could be both buyers and sellers at the deadline depending on what opportunities present themselves. They could broker a deal using their over $18 million in cap room.
The Coyotes are clearly looking to the future. They are still looking at 3-5 more years before they enter the playoff conversation. This is their chance to continue to build towards their future. Not only are they ready to do this kind of business, they are willing to do this kind of brokerage.
Coyotes Could Unlock Huge Trades
Think of the teams who are expected to make huge moves. The Edmonton Oilers come to mind. The Toronto Maple Leafs come to mind. The New Jersey Devils and New York Rangers each come to mind.
Of those four teams mentioned, only the Rangers are outside of LTIR. But they are close to the salary cap upper-limit. As of this writing, they project to have just over $1.5 million available. Could that be the key to acquire Timo Meier?
That means if any of these teams want to go big-game hunting, they must find a way to open up cap space. What seemed impossible before now becomes possible because of the Coyotes.
Just as a reminder, teams are able to retain up to 50% of contracts. If this happens over the course of a second trade, that means the first team could retain 50% and the second team could retain 50% of that.
Teams looking to possibly acquire Sharks' defenseman Erik Karlsson now have a path to explore. A brokered deal with two teams retaining 50% would see the possibility of the acquiring team only getting him at a cap hit of $2.75 million. That's much more manageable, right?
You Might Also Like
While it sounds good in theory, there would be a cost. Cap space is at such a premium. Teams like the Coyotes can charge a high-end prospect or even a high draft pick to incur that cap hit.
Karlsson is not the only example in which something like this could play out. Blackhawks' stars Jonathan Toews and Patrick Kane could find themselves involved in a similar situation. Canucks' Bo Horvat is likely on his way out too. Interested teams could contact the Coyotes to help reduce the cap charge. The Coyotes are set to reap the rewards.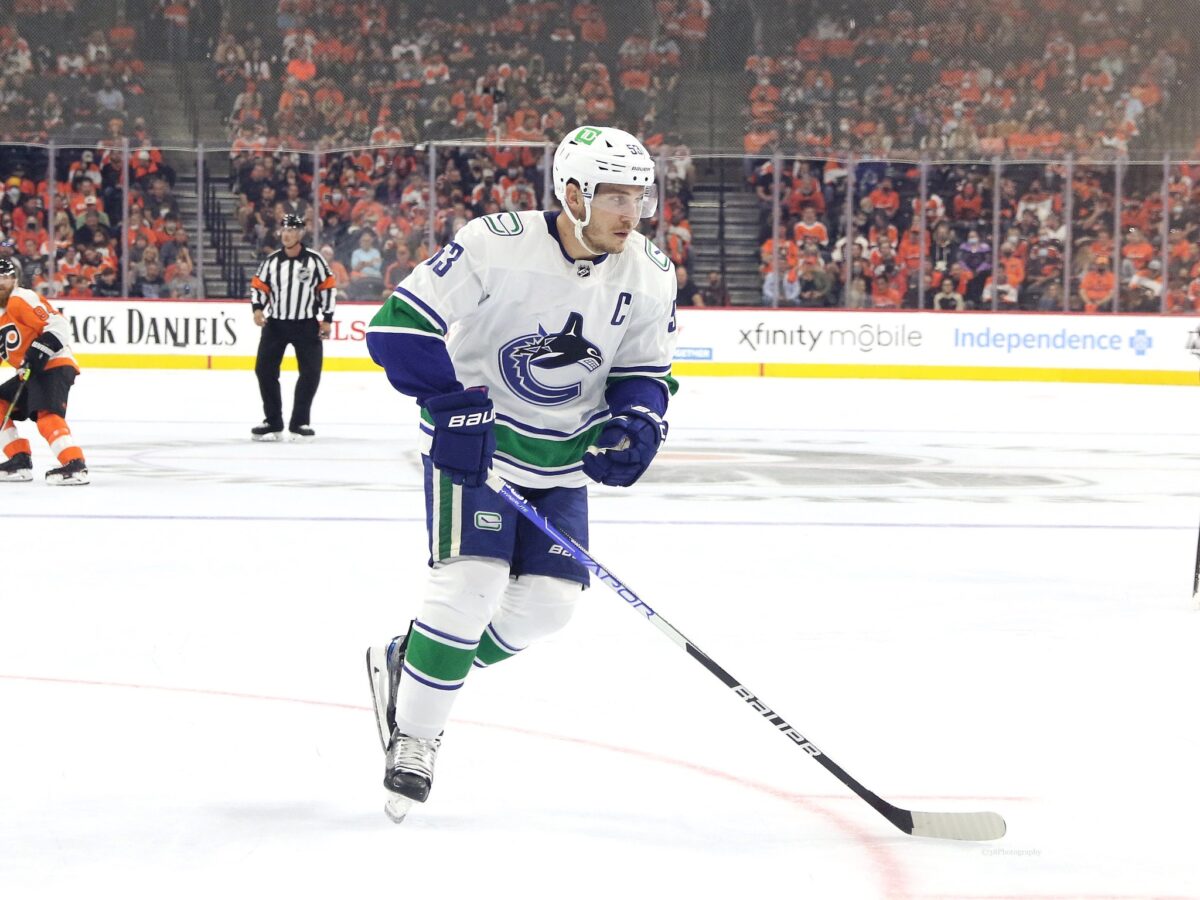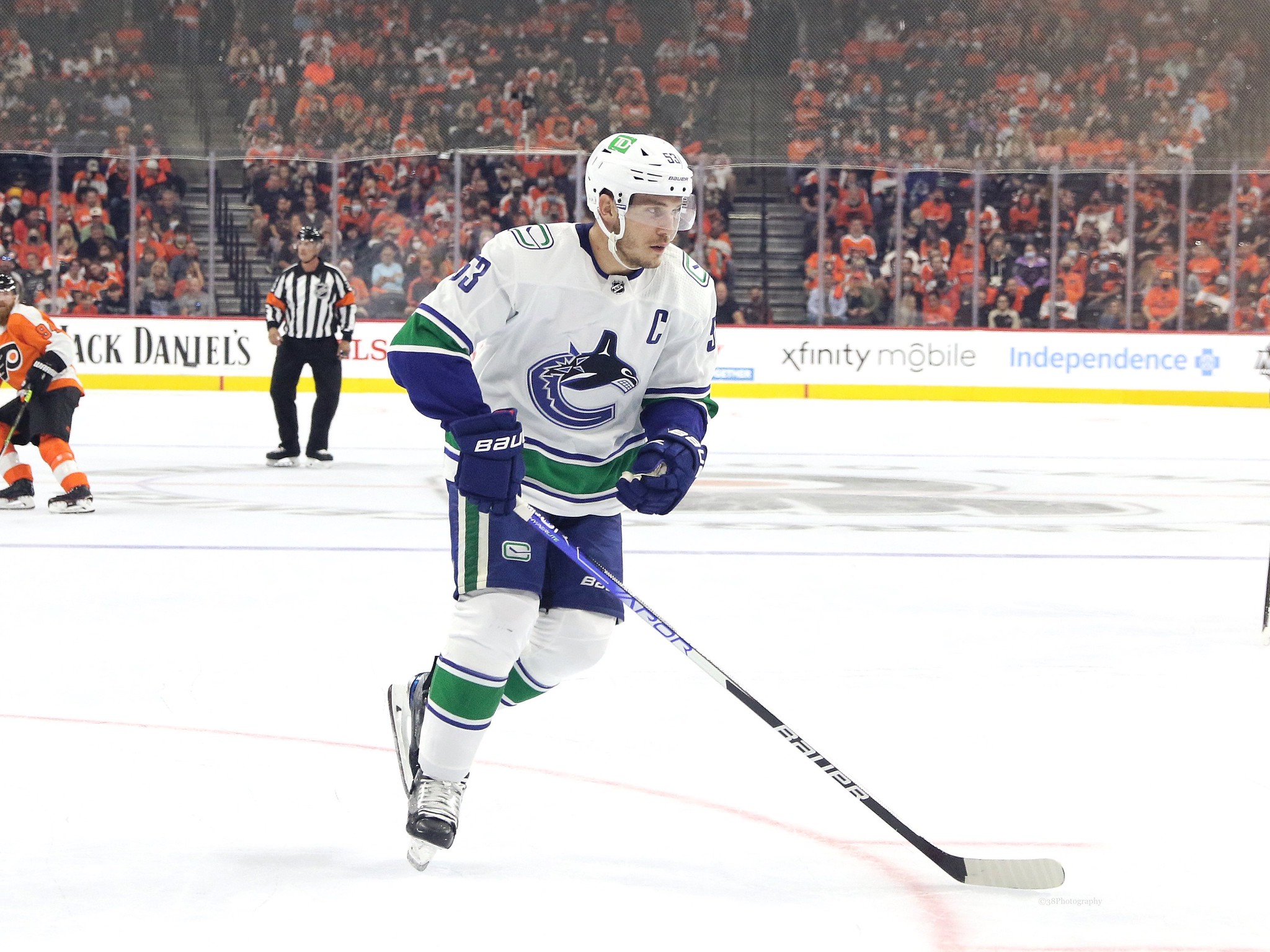 Don't forget that both the Oilers and Maple Leafs have recent experience making deals with the Coyotes. So there is a familiarity level between those key management figures. The Coyotes acquired Zack Kassian and now have an extra second rounder and third rounder at their disposal. The Coyotes also were involved in the trade for Nick Ritchie from the Maple Leafs. Both Kyle Dubas and Ken Holland are comfortable in making trades with Armstrong.
Follow the Money
The Coyotes on the ice might be having a difficult season. But they are more than ready to unlock the NHL Trade Market. They have needs everywhere. They have cap space. They are ready to facilitate some big trades.
As long as you are willing to meet the Coyotes' asking price to use their cap space, teams now have a path to make the trades they want to make.
Fans want a busy and impactful trade deadline. The Coyotes could be the one to make their wishes come true.