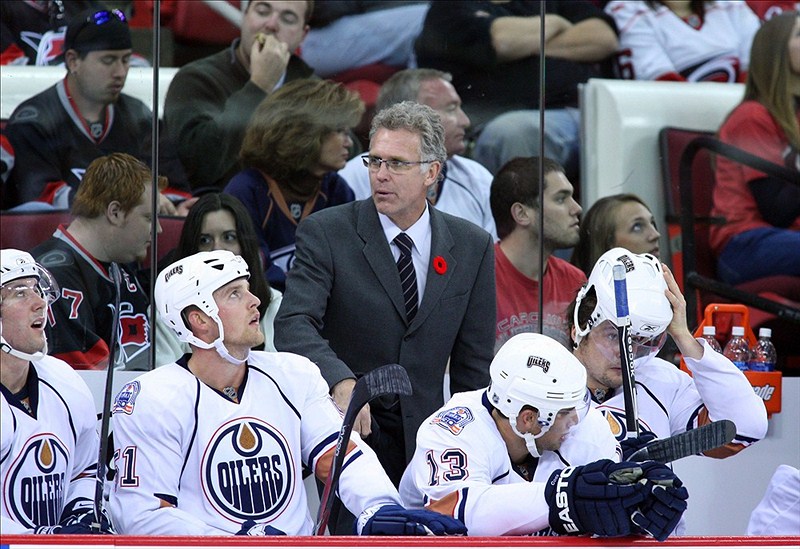 Recent news has Craig MacTavish and the Edmonton Oilers considering dealing their first round pick (7th overall). Since the Oilers have an abundance of talent, the team feels that they could part with the pick and still be happy. That could be incredibly dangerous for the Oilers present and future.
The Edmonton Oilers have had the first overall pick for three straight seasons and as a result have built a pretty solid nucleus around them. But they still haven't gone over the hump yet and by trading this pick away you are mortgaging the future. The Oilers need help at defense and there are some very talented defensemen in this draft such as, Darnell Nurse, Rasmus Ristolainen, and Nikita Zadorov. These are guys Edmonton need.
[Also: Oiler's Draft Needs – Nurse or Zadarov]
Nurse and Zadorov have been compared to Hall of Famer Scott Stevens and either player could be a blueliner for years to come. What could the Oilers possibly get back for the seventh pick?
I'm not totally against a trade, I just think they won't get great value back. I mean who would the Oilers want for the pick? MacTavish is looking for another center and a goalie to help push Devan Dubnyk to make him a better goalie. So, that got me thinking, "What about Ryan Miller?", but is he really worth a seventh overall pick? Miller is coming off of a down year and there are some veteran goaltenders on the free agency market that could push Dubnyk. So, in short, Miller isn't worth it.
Then you have the option of trading down which I'm not totally against, but not really keen on either. Edmonton could trade down get either a solid veteran or more picks or even both. As I said before, there are three defensemen that could help out the Oilers immediately, so, you have the luxury of trading down and still getting a blueliner to help out right away. On the other hand though, if the guy you want is still on the board come the seventh pick, you take it.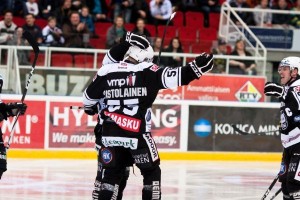 Another dangerous strategy by MacTavish is that if they keep the pick, the team will just select the best available player. That player may not be a defenseman and instead could be another goal scoring forward. The Oilers already have enough playmakers, but are short on defense. You can score ten goals a game, but if you don't have people to stop the opposition then it's all for naught.
Craig MacTavish would rather just develop the defensemen he has down in Oklahoma City. Oilers president of hockey operations Kevin Lowe said,
"We have [Oscar] Klefbom, we have [Martin] Marincin and we have [Martin] Gernat and we have [David] Musil and Dylan Simpson at North Dakota. We've drafted a lot of defensemen that we think have a good chance at playing. Is there a stud top-two defenseman [at No. 7]? You're never going to turn your back on one of those. But I think we're in a good position where we probably could lean to [take the] best player available and not have to draft for need."
I'm all for developing young players, and they all are talented, but you should never pass up a rookie defensemen with the talent of Nurse or Zadorov. The Oilers have a chance to win now and none of the defensemen Lowe mentioned are NHL ready and who knows when they will be. A team can never have too many good blueliners and this really should be a no brainer decision, but given the Oilers recent decision making, anything goes.
The Oilers just rid themselves of the travesty of Steve Tambellini's reign as general manager and MacTavish needs to come up with a splash to assert himself. Hopefully for Oil Country, he makes the right move and draft a defensemen and not trade the pick away or draft the best possible player on the board.
Mark Wallace Graham has been a writer for TheHockeyWriters.com since March 2013. Growing up in New England, Boston Bruins hockey was in my blood. Follow me on Twitter, @MarkWGraham