Well, my first kick at the can with the Fantasy Daily Cheat Sheet was a mixed bag of results. Some of my picks were bang on and some didn't do much to help squeak out any real winnings. Wednesday's opening night NHL action saw four games, which included dominating performances by Connor McDavid and Auston Matthews. If you took either of those players — hopefully, you took both — you stood a good chance of winning your pool.
Auston Matthews recorded his 1st career 4-goal game in the NHL, a few games quicker than a couple Hall of Famers. pic.twitter.com/T9M1b9wWB0

— SportsCenter (@SportsCenter) October 13, 2016
Yesterday's Results
McDavid had a three-point night for the Oilers with two goals and an assist, and while that was great, he was outshined by Matthews who had four goals in his NHL debut. I didn't suggest Matthews as a selection merely because NHL rookies in their first career regular season game don't tend to do much, but Matthews set a new bar as he scored big fantasy points for his goals and bonuses for his hat trick.
My suggestions that earned some good fantasy points yesterday consisted of McDavid, Erik Karlsson, Craig Anderson, Brent Burns and Andrej Sekera. McDavid and Karlsson were the among the top point-getters. From there, Burns got points for scoring early in the third with a game winner, had two shots on goal and four blocked shots in a San Jose victory over Los Angeles. Finally, Sekera as my value pick had two assists, two blocked shots and paid off in a good way.
Unfortunately, I also expected Mike Hoffman from the Senators to produce, which he didn't and Artemi Panarin from Chicago didn't do nearly as much as I'd hoped in a Chicago loss to St. Louis.
Tonight's Games
With nine games on the schedule, there are a lot of choices for fantasy picks. There are also a ton of injury concerns to watch for with players like Sidney Crosby, Tyler Seguin, Patrice Bergeron, Jack Eichel, Ryan O'Reilly, Carey Price and other big-name players potentially out of action and who will affect the outcomes.
Boston Bruins at Columbus Blue Jackets
Montreal Canadiens at Buffalo Sabres
New York Islanders at New York Rangers
Detroit Red Wings at Tampa Bay Lightning
New Jersey Devils at Florida Panthers
Carolina Hurricanes at Winnipeg Jets
Minnesota Wild at St. Louis Blues
Washington Capitals at Pittsburgh Penguins
Anaheim Ducks at Dallas Stars
Center
Evgeny Kuznetzov ($6200)
One of the lower price tags for one of the higher point per game rankings, he's a good bet as a top line center flanked by Alex Ovechkin and TJ Oshie. He may swap in and out of the top line and on the power play which is why he may be tagged with a lower price-point, but he's still a good bet with some other expensive center options on the board.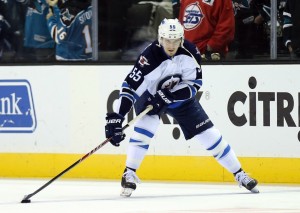 Mark Scheifele ($6300-$6800)
Scheifele is a pretty good bet for a decent dollar figure fantasy wise. He's played well all preseaon and it's tough to say what the Hurricanes are going to be this season in terms of a level of competition. With the Jets at home, Scheifele on the top units of both power play and 5-on-5, he could be a big fantasy earner.
Wingers
Taylor Hall ($5800-$6200)
With so many players available and some high price tags to go with them, your team will need a few value picks. Taylor Hall may be one of them. He's ranked with a pretty high point per game, but he's coming in at a much cheaper price tag. After being traded by the Oilers, for what most fans believed was an underwhelming return, Hall may feel he has something to prove and he's going to get an opportunity to do so against a team in Florida who has a very different looking defense than last season.  One thing to watch for is that Hall can be a traditionally slow starter.
Alex Ovechkin ($8300-$8500)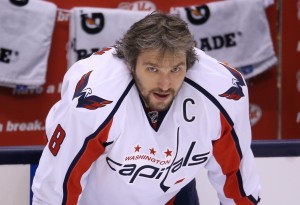 If your team has money to spare or you're the type of fantasy player who wants to have an almost sure thing on offense, Ovechkin is it. He's ranked half a point to almost a full point better than the other wingers in Thursday's game action and he's always going to get you shots on goal points. One thing to watch for is that over the last four seasons — Ovechkin hasn't fared terribly well in game openers. In two of the last three seasons, he was held pointless. There could be money better well spent if your team is tight to the cap, but this is Ovechkin we're talking about here.
Blake Wheeler ($6800-$7000)
Wheeler scored 78 points last season, had four shots on goal and scored once in last season's opener. With all that to his resume, he comes in at a decent price point (outside the top five) but is ranked inside the top five for fantasy points per game. He's playing against some potentially weaker defense in Carolina, has the home team advantage and is the Jets new captain.
Defensemen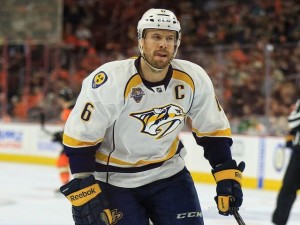 Shea Weber ($5700-$5900)
Weber isn't your cheapest grab, but at his price tag, he's not your most expensive either. Plus, he's got something to show after being traded for P.K. Subban and coming to a new team in Montreal, where expectations are to do better than last season. He's going to be lined up against a potentially struggling Sabres team and Weber is always going to get you points for shots on goal and potential power play points.
John Carlson ($5600-$6100)
Carlson has a pretty high ceiling and a good fantasy point per game rank for a decent price. He's playing against a team that won't have Crosby in the lineup and Carlson will see top unit power play time. He seems to be a favorite amongst fantasy pool guides for Thursday and as such I'm adding him to my list as well.
Goaltender
Al Montoya ($7500-$7600)
Montoya is confirmed to start against the Sabres on Thursday and for a whole lot less money, Montoya could potentially earn your team some good fantasy points. I see Montreal getting the win here and as a long-shot, I'm calling for a one goal-against or less performance by Montoya.
Value Pick
Nickolaj Ehlers ($4800-$4900)
I'm rounding out my Jets' top line with this pick. Ehlers is playing top line minutes in Winnipeg in the home opener against the Hurricanes. He'll be surrounded by Scheifele and Wheeler who have both been hot as of late and he'll get top unit power play time. At under $5000, he's a great value add to round out your team.