The Dallas Stars have re-signed Anton Khudobin to a three-year contract worth $3.33 million annually. It is the longest contract of Khudobin's NHL career.
Khudobin Cashes in on Superb 2019-20 and Great Playoff Performance
After spending most of his career as a backup to or in tandem situations with goaltenders such as Cam Ward in Carolina, Tuukka Rask in Boston, and to Ben Bishop in Boston, Khudobin grabbed the spotlight this in this summer's playoffs.
Starting in place of Bishop, who was recovering from knee surgery, the 34-year-old was scintillating in the Stars' run to the Stanley Cup Final, posting a 14-10 record with a 2.69 GAA and a .917 SV% and one shutout in 24 starts.
This came after he posted the best numbers of his career — a tiny 2.22 GAA and impressive .930 SV% — in 30 games and 26 starts in the 2019-20 regular season.
Originally selected in the seventh round of the 2004 NHL Entry Draft, Khudobin — between the Minnesota Wild, two stints with the Boston Bruins, the Carolina Hurricanes, Anaheim Ducks, and the Stars — owns a 99-76-25 record in 198 starts and 218 total appearances, a 2.64 GAA, and a .919 SV%.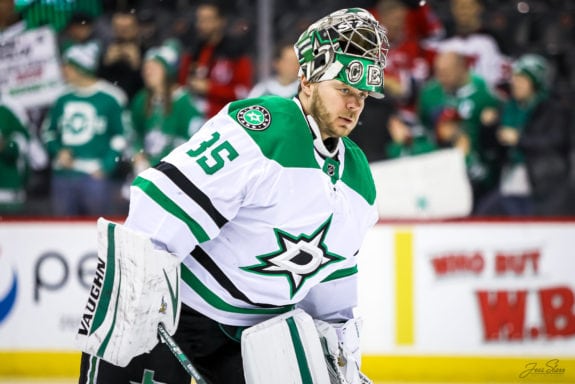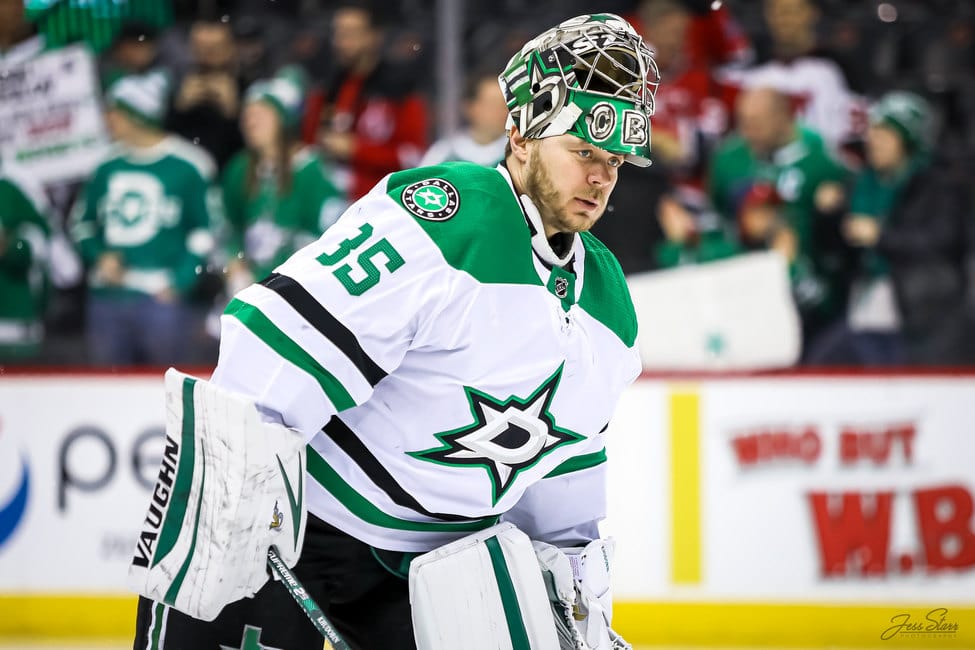 TSN's Darren Dreger expressed some surprise that Khudobin re-signed, as talks had stalled and it seemed inevitable that he was going to investigate the open market.
Regardless, the Stars should feel more than comfortable that they can push for another Cup berth with the Bishop/Khudobin tandem in 2020-21, and should be a force to be reckoned with in the Central Division.
---
---