When a professional goaltender seeks to have a special mask design, there is only one person to call who will get the job done right. That person's name is David Gunnarsson, the professional artist behind DAVEART.
Gunnarsson works with more than fifty percent of NHL goalies including Carey Price, Pekka Rinne and Semyon Varlamov designing the masks they desire. Very few can reach this level of artistry, and the road to success was not easy for Gunnarsson.
Small Boy, Big Dreams
Gunnarsson grew up on the countryside in Småland, a province which translates to "Small Land," in southern Sweden. For North Americans, Småland can be identified as where the furniture store "IKEA" was founded. As a boy, Gunnarsson was asked by his grandfather to take over the family farm. Instead, he did the world a favor by straying away from the family business to pursue a painting career.
"Agriculture is big around [Småland], and even more when I grew up," Gunnarsson said in an email interview. "[My] grandpa died when I was a kid. I am sure he fully supports me being a painter. Both my parents come from farmer families, so I am a farmer in blood. A painting farmer."
Gunnarsson drew and sold his art to companies and newspapers in his home province. After saving up enough money, at sixteen years old, he purchased his first airbrush kit and painted in his spare time.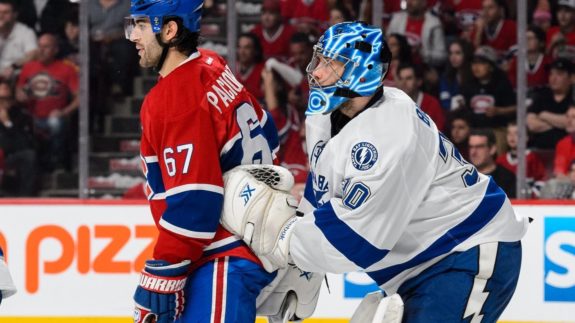 Now at thirty-eight years old, Gunnarsson has mastered the art and is the most renowned airbrush artist in the hockey world. He is also featured in every episode of Henrik Lundqvist's television show, "The Mask," on MSG.
"I had no clue at all it would be so big," he said. "I just love to paint, it is beyond my dreams."
Many wonder why Gunnarsson chose to paint on goalie masks, rather than on flat canvases like typical artists. The answer is simple, actually: Gunnarsson is not a typical artist.
"I love that masks have an odd shaped canvas, and I love the challenge of creating a story on this canvas," Gunnarsson said.
Surely, something of this difficulty must take some time and extreme precision. However, after years of practice, Gunnarsson can finish a design quickly without error.
"I work extremely fast," he said. "I was not this fast when I started my career, but the more I paint, the more faster I become. It is said if you do something in ten thousand hours you will become really good at what you do. I did ten thousand hours and way more, and I practice and practice. I see myself as a student, and I try to learn every day.
"I also have a [staff] helping me with all the work around, so the only thing I do around here is paint. So I am very productive. We have the fastest delivery in the NHL."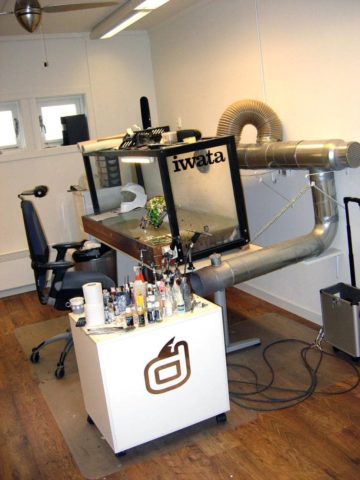 With DAVEART studios located in Scandinavian and many of Gunnarsson's clients being in North America, requesting specific designs can appear to be a challenge. But with help of technology in the twenty-first century, he tries to make brainstorming sessions as easy as possible.
Said Gunnarsson: "[My clients and I communicate using] all kinds of stuff — meeting, phone, FaceTime, Skype, email, texting, etc. Most of the goalies are very involved in the masks, and we talk a lot. I love that process and brainstorming."
To be a fly on the wall during the brainstorming sessions would be interesting and entertaining, mainly because goalies have earned the notion of being "weird" due to their odd pregame rituals, funky superstitions and lengthy reflections on the universe. It is impossible to imagine the odd requests Gunnarsson gets.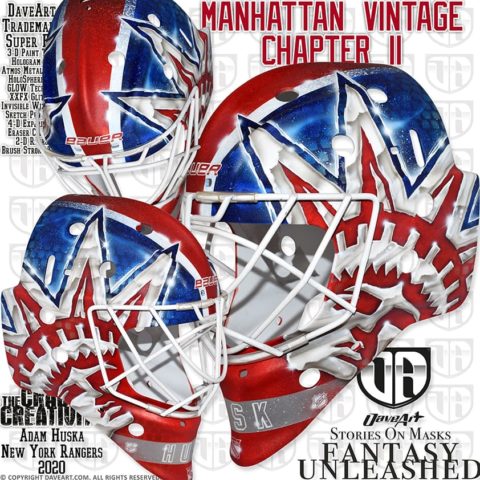 "I love [the weird requests]," Gunnarsson said. "For example, [Dallas Stars goaltender] Jhonas Enroth always wants a cute seal on his back-plate. We have always done that since he's played in Sweden."
There is a reason Enroth has a seal on the back-plate, though it is unknown to the public. Every goaltender's mask has a story behind it. The mask is a visual way of self-expressing yourself. In March, Winnipeg Jets goaltender Ondrej Pavelec had Gunnarsson paint a mask to pay tribute to Bruce Springsteen because Pavelec is a big Springsteen fan. Devan Dubnyk of the Minnesota Wild always has a giraffe on his masks because he gained the "giraffe" nickname due to his long neck.
"I see [designing masks] as a storybook," Gunnarsson said. "The goalie and I come up with a story and the mask is the pages which we create the story on. I love to try to be as versatile as possible, my goal is to be able to paint whatever the goalie wants. Sometimes the goalie wants something scary, cartoony, classic, old school, portrait or etc. I love the different design styles, and [I like to] tie it to a theme.
"Always look forward, always think outside the box."
Johan Hedberg was the first NHL goalie to wear a mask designed by Gunnarsson. Hedberg joined the Pittsburgh Penguins via a trade in 2001 wearing a blue moose mask from his time with the Manitoba Moose in the International Hockey League. While leading the Penguins to the Eastern Conference Finals that year, the city of Pittsburgh donned Hedberg the "moose" nickname because of his mask. Since then, Gunnarsson has painted a moose on all of Hedberg's masks.
Gunnarsson is always looking to be innovative. Tampa Bay Lightning goaltender Ben Bishop recently received an eye-popping glow-in-the-dark mask.
"I came up with that idea many years ago," Gunnarsson said. "I did my first glow-in-the-dark mask eighteen years ago. After that, we have evolved the technique to really pop. I love to come up with new ideas. [There] is always lot of new stuff in the pipeline. Soon we will present more."
Liv-ing Memory
After painting thousands of masks over the past twenty years, Gunnarsson finds difficulty choosing his favorite. Who wouldn't?
"I never look back, I always look forward to the next design," he said. "I am a shy country boy. I don't like to be in focus. But I am very thankful when my paintings gets a lot of attention.
"One mask I will never forget is the Team Sweden mask I made for my friend Stefan Liv for the [2010 Winter Olympic Games]. I made that mask very old school. I used an old brush when I painted it. It was Stefan´s favorite mask. Now, after Stefan passed away in the plane accident in Russia, that mask is close to my heart since I knew it was Stefan's favorite mask."
Liv was a goaltender for Lokomotiv Yaroslavl of the KHL when the team's plane crashed and killed 43 of the 45 aboard on September 7, 2011.
Gunnarsson's artwork has touched many goalies throughout the world; it is no wonder he is extremely popular. His fantasy and passion of designing masks makes him the best in the business.
"I am very glad and proud for every goalie wanting me to paint for them. I love the challenge to come up with new design ideas day in day out, and I love to work hard. Every mask is unique and I never do replicas. I feel like the happiest painter in the world knowing so many people all over the world want my paintings."
As long as Gunnarsson continues to churn out mask designs, the hockey world will be in awe of his unparalleled work. Be sure to check out his latest work Instagram and Facebook.