Monday has seven games on the NHL schedule and the biggest favorites going in appear to be the red-hot Columbus Blue Jackets and the equally as successful Tampa Bay Lightning. For fantasy owners, it might best to stick to these two teams. The biggest difference is Tampa is rested where Columbus is playing a back-to-back and on the road.
Yesterday's Games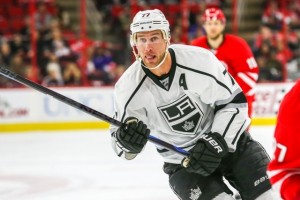 Sunday saw every underdog team take home the victory. All games were close, with one goal separating the two teams in every contest except the Carolina win over Winnipeg. This is the second straight game the Jets have fallen flat and while some of their players are having career years, the Jets team is looking like it might be in the middle of a downward spiral.
Our suggestions on Sunday didn't pan out as well as they should have. Mark Sheifele scored a goal but Patrik Laine and Dustin Byfuglien were held to just three shots between the two of them. Sam Bennett was on the victor's side, but he was a plus/minus -2 on the night. Finally, Cam Fowler had four shots on net. None of these performances were enough to get a team with this core over the hump.
Jeff Carter was the big winner on the night with a two-goal performance, two power play points and eight shots on net.
Tonight's Games
Calgary Flames at Buffalo Sabres
Colorado Avalanche at Columbus Blue Jackets
New York Rangers at Pittsburgh Penguins
Tampa Bay Lightning at Nashville Predators
Minnesota Wild at Dallas Stars
Chicago Blackhawks at Edmonton Oilers
New Jersey Devils at San Jose Sharks
Centers
Sidney Crosby ($8500)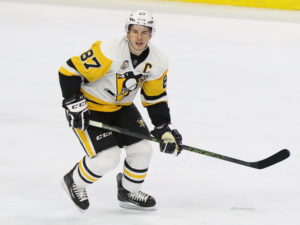 It's not the most adventurous of selections, but Crosby is a fantasy owner's dream as he continually earns points in every performance. Crosby potted his fifth power-play goal — and 12th in 12 games — in Saturday's game against the Sabres. He now has 16 points in 12 games and is going up against the New York Rangers who have struggled in their last two games. They may be vulnerable and Crosby could capitalize.
William Karlsson ($2600)
While Karlsson only has eight points in 15 games for Columbus, he has four of those points in the last four games. He was quiet on Sunday against the Capitals, but Columbus is taking on the Colorado Avalanche who are not as strong as the Caps and at Karlsson's price tag, he's worth consideration.
Karlsson's game has improved this season. The 23-year-old has shown flashes of offensive prowess, and with the Blue Jackets exceeding expectations on the scoring end, the Swede may continue to find opportunities to reach the scoresheet.
Forwards
Jesse Puljujarvi ($4300)
He's now on Edmonton's top line, playing alongside Connor McDavid and Patrick Maroon. It was a line that had a lot of success on Saturday against the Dallas Stars and could find success again on Monday. There has been talk of whether or not to keep Puljujarvi in the NHL this season, but he's starting to figure out the game and with two assists in his last outing, will get another chance to produce. Fantasy owners should take him while he's on that top line in Edmonton and a pretty good price.
Nikita Kucherov ($7400)
He didn't do much on Saturday in the Lightning's 3-0 victory over Philadelphia, but he was often buzzing and in his three games prior, has six points. He's now at 22 points in 18 games and tied for the NHL lead in scoring. Basically, now that Stamkos is down, Tampa is Kucherov's team and he's already showing he can carry them. Kucherov has emerged into a truly elite scorer and should be valued accordingly for fantasy purposes.
Defense
Zach Werenski ($5700)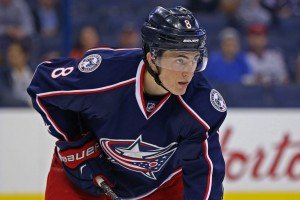 Werenski tallied another assist in the Columbus game on Sunday and that gives him 14 points in 16 games for the Blue Jackets. He's got seven power play points on the season and is a big part of the Blue Jackets success this season. Colorado is not strong defending the man-advantage and that bodes well for Werenski. He's a lock for my fantasy team and at his price should warrant some consideration for yours.
Oscar Klefbom ($4500)
He's now had two strong games in a row with two goals. His goal scoring may not continue, but he's firing the puck often, is playing tons of minutes for the Oilers and comes at a very friendly salary for fantasy owners. If Edmonton can win their second game in a row, against Chicago, the Oilers will need help from everyone, including their defense. Look for Klefbom to jump into the play often.
Goaltender
Devan Dubnyk ($7800)
Minnesota takes on Dallas on Monday and both Stars goaltenders looked shaky against Edmonton on Saturday. This could be good for Dubnyk who still owns a goals against average of 1.59. Dubnyk will be looking to rebound after a shaky performance against Colorado.