The Vancouver Canucks are continuing to retool their roster, as they have now traded Curtis Lazar to the New Jersey Devils in exchange for a 2024 fourth-round pick.
GM Patrik Allvin announced today that the Vancouver Canucks have acquired a fourth-round pick in the 2024 NHL Entry Draft from the New Jersey Devils in exchange for F Curtis Lazar. pic.twitter.com/M4UiL4gJHA

— Vancouver Canucks (@Canucks) March 3, 2023
Lazar signed a three-year, $3 million contract with Vancouver last offseason, but now his tenure as a Canuck is over before the completion of his first season. However, he is joining one of the top teams in the NHL with the Devils, and he will be aiming to make a big impact for them as they gear up for the postseason.
Devils Add Forward Depth & Physicality With Lazar
With this move, the Devils have improved their forward depth. Lazar is not a star player, but he is another fourth-line candidate for them during the final stretch of the season. In 45 games this season, the 28-year-old has three goals, two assists, and a notable 124 hits. As you can see by his stats, his offensive production is not particularly high, but he makes a big impact when it comes to his immense physicality. Therefore, he should be a very solid depth piece for New Jersey.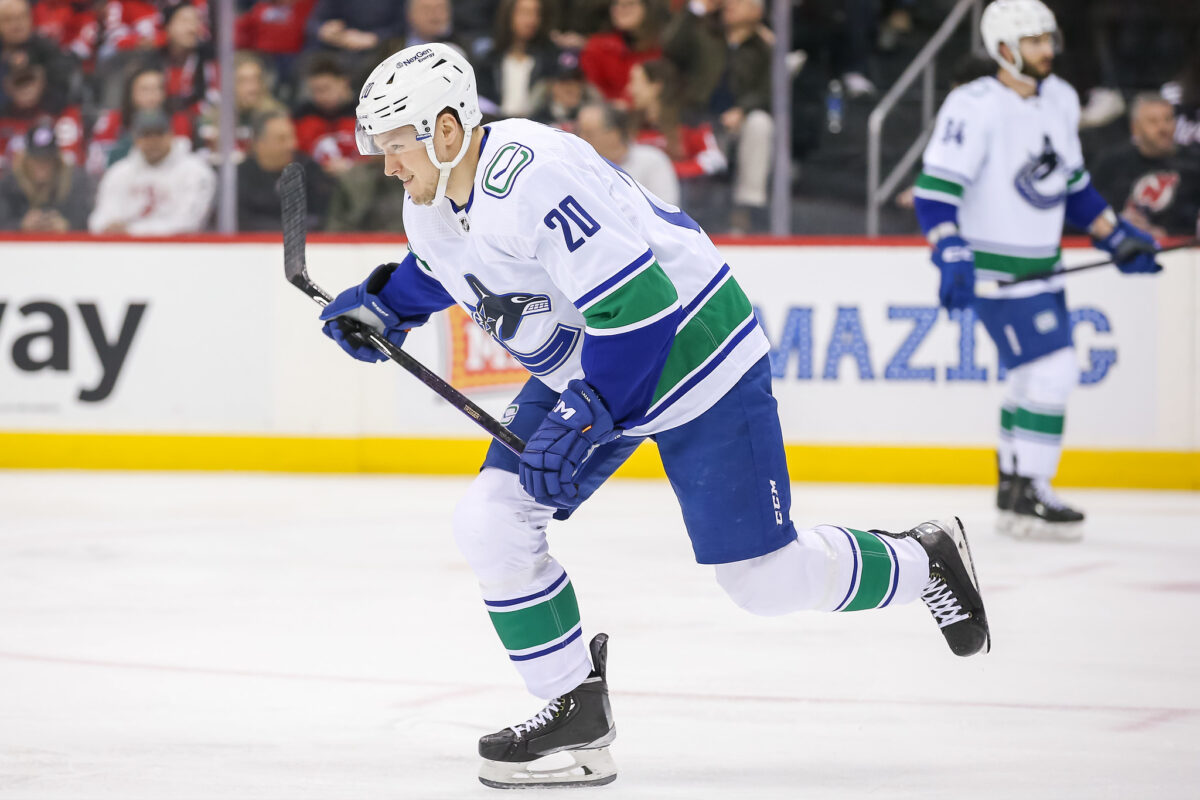 When looking at the Devils' roster right now, Lazar could certainly fit on their fourth line. This is especially so when noting that he offers great versatility, as he can play both center and right wing. With that, his solid defensive play and aggressiveness make him a candidate to receive penalty-kill time with the Devils.
Related: 2023 NHL Trade Deadline Tracker
---
Latest News & Highlights
---
It is important to note that Lazar is also far more than a rental for the Devils, as his contract does not expire until the completion of the 2024-25 season. Therefore, he will serve as a solid bottom-six option for them beyond this season, so that does help make this move look a little better for the Devils on paper.
Canucks Add Draft Pick; Free Up Cap Space
The Canucks have made several changes to their roster this season, and this Lazar trade is only the latest one. With this move, the Canucks have improved their draft capital, and that is beneficial for them when remembering that they are currently retooling their roster.
Overall, landing a 2024 fourth-round pick for Lazar is not a bad return at all for the Canucks. This is especially so when noting that the British Columbia native has had a down season for his standards offensively. Now, the Canucks will be able to improve their prospect pool once they use this pick in 2024.
Overall, this is a move that has the potential to benefit both clubs involved. The Devils have acquired an experienced forward in Lazar who gives them another option for the fourth line and plays a heavy game. With that, it also does not hurt that he is locked up past this season as well. Meanwhile, the Canucks have landed another draft pick and freed up some salary with this move. It will be interesting to see how Lazar performs for the Devils from here. If he can get his offensive production back up a bit more, he could make a notable difference for New Jersey moving forward.