The New Jersey Devils have made some notable additions to their roster over the last few days. They acquired Ryan Murray to improve their blue line, then followed it up by trading for Andreas Johnsson to upgrade their offense. In free agency, they signed Corey Crawford to back up Mackenzie Blackwood in net. 
But even with the additions, there's likely still another transaction or two to come from general manager Tom Fitzgerald. He'll look to trade the market, where he has a better chance to find what he's looking for on defense or up front. But even though most of the big-name free agents are off the market, there are still some good players available. Here's who could make sense for the Devils. 
Mikael Granlund
Granlund struggled in his time as a Nashville Predator, recording just 35 points across 79 games, and only having a goals above replacement (GAR) of 0.8. But he was a productive top-six forward before the Minnesota Wild traded him — he had a GAR of 20.9 in his last 140 games with them. He also averaged 1.96 points per 60 minutes (points/60) at five-on-five over that stretch, ranked third on the Wild, so the production was there. 
Related: Devils Get Offensive Upgrade With Johnsson
Because Granlund's game fell off a cliff with the Predators, he might have to settle for a short-term deal. He's a natural center but is capable of playing right-wing, so maybe the idea of playing alongside Nico Hischier or Jack Hughes could appeal to him. If he bounces back closer to his levels with the Wild, he could give the Devils' top six the scoring punch it needs. And that could lead to him cashing in as a free agent in a year or two from now. 
Dominik Kahun
It was a bit of a surprise to see the Buffalo Sabres not tender a qualifying offer to Kahun. He finished with 12 goals and 31 points in 56 games last season, a 45-point pace over 82 games. He's averaged 40 points per 82 games for his career, as well as 2.11 points/60 at five-on-five, the latter of which is better than Johnsson, Logan Couture, and Claude Giroux.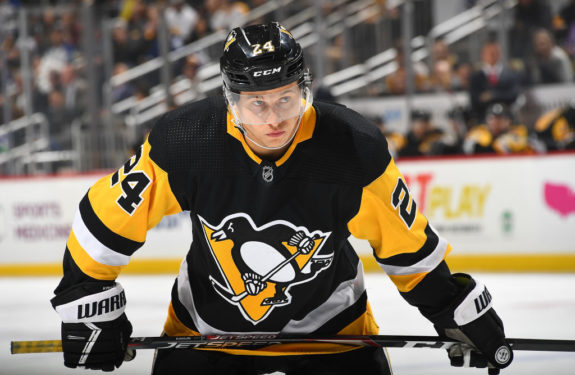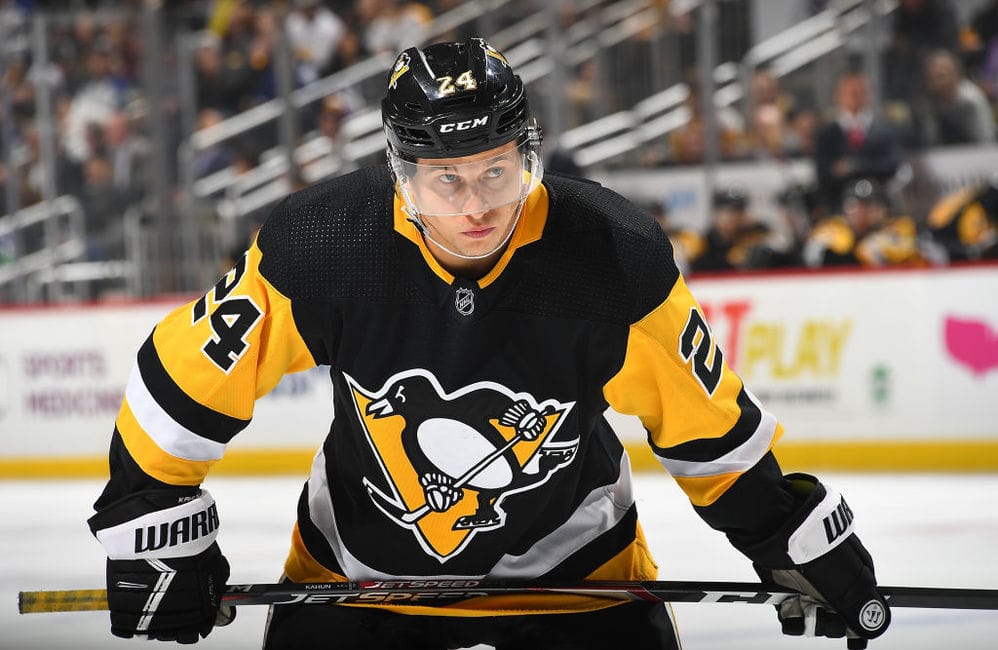 The bottom line is Kahun is an underrated player. He's not an elite scorer, but he's highly efficient. His overall play has been worth a GAR of 13.5 over the last two seasons, so he's adding value to his teams. He's only 25 years old, which fits the mold of younger players the Devils are looking to acquire. He shouldn't cost a lot to sign, and he could be a great value buy that improves the Devils' middle six. 
Anthony Duclair
Duclair is coming off one of the best seasons of his career, finishing with 23 goals and 40 points across 66 games. So it was a bit of a surprise to see the Ottawa Senators not tender him a qualifying offer, as well. 
Duclair is a bit of an enigma. He's a highly productive offensive winger who's averaged 1.86 points/60 over the last three seasons. His even-strength offense has been worth a GAR of 9.9 over that stretch. But the catch with him is he's a complete defensive liability — his even-strength defense has been worth a GAR of minus-10.1. 
If the Devils want to add another scorer before the offseason concludes, Duclair would be worth a look. Like Kahun, he's only 25 years old, so he's young enough to fit into the Devils' near-term plans. If they can live with his defensive issues, a short-term deal would make sense. 
Ben Hutton
The Devils improved their defense when they acquired Murray from the Columbus Blue Jackets about a week ago. But there's still more work to do in that regard. There aren't a ton of options left on the free-agent market, but Hutton could be someone they have their eye on. His even-strength defense has been worth a GAR of 1.4 over the last three seasons. He's also an excellent penalty killer, and he's decent in transition: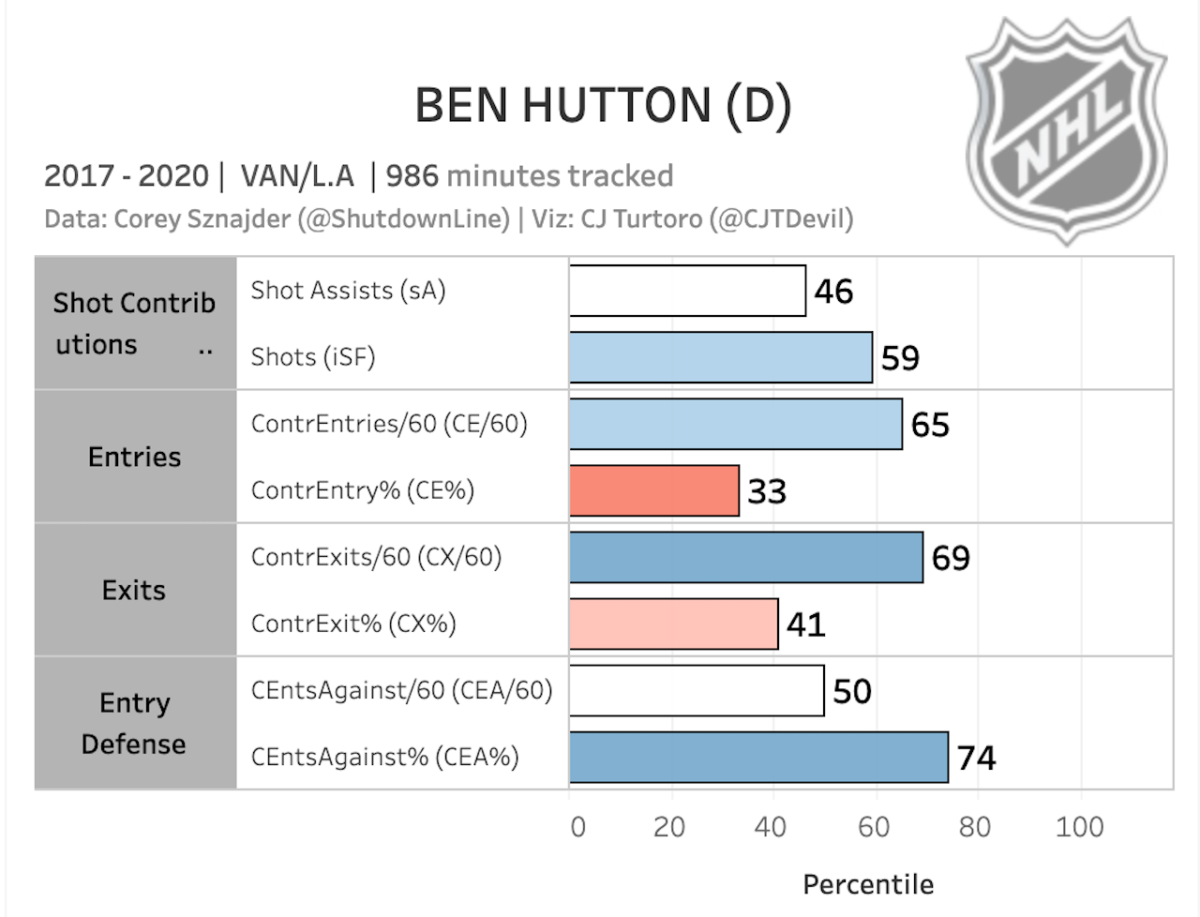 Evolving Hockey projects Hutton to land a five-year deal worth $4.3 million annually. That seems a bit lucrative for someone who's a third-pair defenseman. But on a two to three-year contract, his cap hit would come in at about $3.2 million. He's 27 years old, so he's young enough to make sense for the Devils. He'd be a decent partner for Ty Smith on the third pair and would fill the holes they've lost on the penalty kill since the departures of Andy Greene and Ben Lovejoy. 
Andreas Athanasiou
Athanasiou had a tough 2019-20, with only 11 goals and 25 points in 55 games. With that said, he's only one season removed from 30 goals and 54 points. He was the victim of some poor shooting luck last season, as he only shot 7.1%, which is well below his 12.2% career average. But like Duclair, Athanasiou's defensive struggles could factor into what type of contract he gets. 
Evolving Hockey projects Athanasiou to land a two-year deal worth $3.5 million annually. He just turned 26 in August, so that type of contract is right in the Devils' ballpark. He's averaged 42 points per 82 games for his career, so he's a productive middle-six winger. Like Duclair, he could be a decent signing if the Devils can live with his defensive shortcomings. 
Josh Leivo
Leivo quietly had a very productive 2019-20, finishing with 19 points in 36 games, a 43-point pace over 82 games. His teams have controlled a majority of the shot attempts and expected goals when he's been on the ice over the last three seasons. He's averaged 1.49 points/60, a decent scoring rate for a bottom-six winger. And he's had a positive two-way impact at even strength.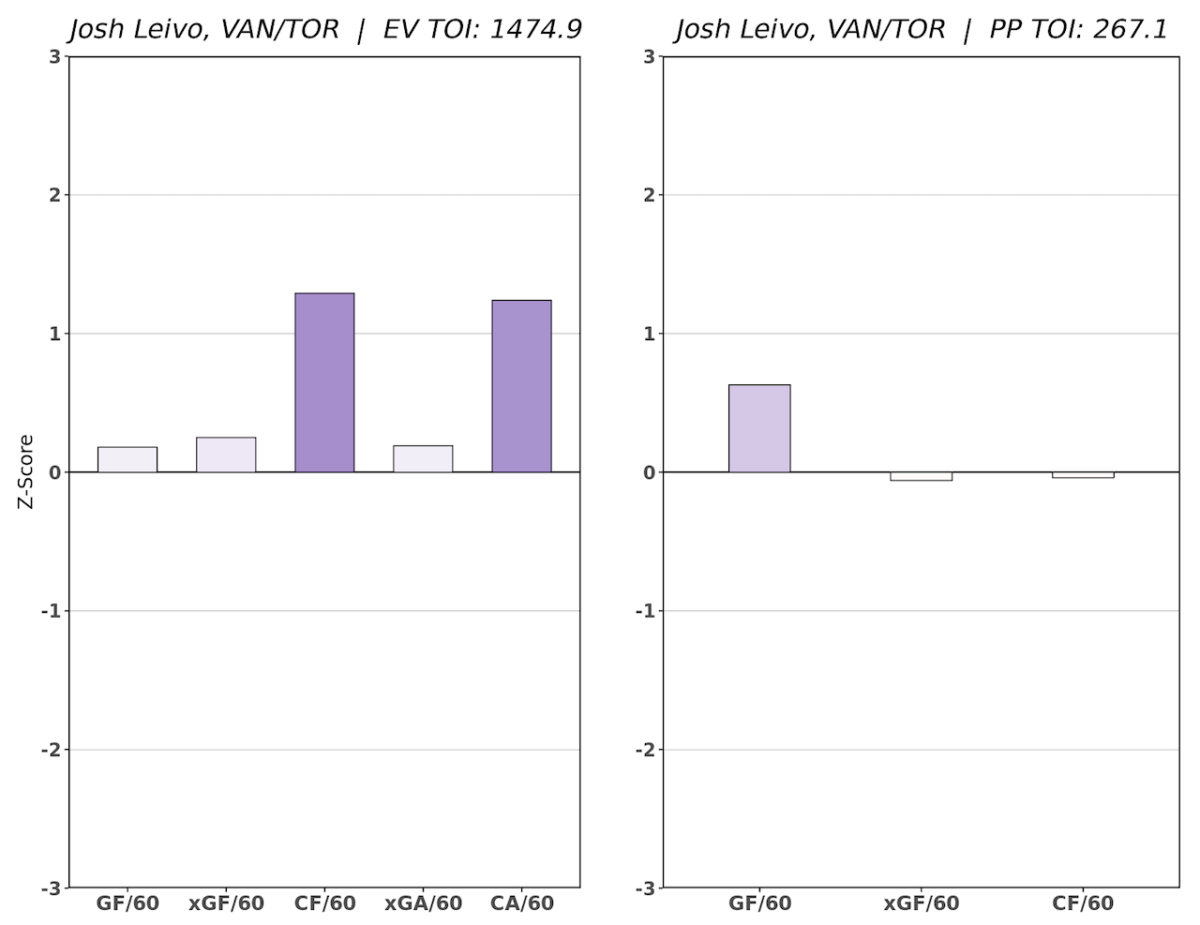 Leivo is 27 years old, won't cost a lot to sign, and is probably capable of chipping in 25-30 points as a regular in the lineup. The Devils are going to want to keep some spots open on their NHL roster for their younger forwards. But they could also use a veteran, like Leivo, who can play alongside some of those younger players. And that's why he could be a fit. 
Short-Term Deals Are the Way to Go
I didn't mention wingers Mike Hoffman or Evgenii Dadonov, the two best UFAs who have yet to sign with new teams. There's a reason for that, and it's because unless they're seeking short-term deals, they're not great fits for the Devils. Dadonov is still a high-end scorer, but he's 31 years old and would be a better fit for a team closer to contending. The same is true of Hoffman, though he's a power play specialist at this point in his career and does not have the same even-strength impact Dadonov does. 
Related: Devils Get Top-4 Upgrade for Minimal Cost With Murray Trade
If Fitzgerald does dip into the free-agent market, it'll likely be for someone they can sign for no more than two to three years. Duclair and Athanasiou are decent choices if the Devils can live with their defensive deficiencies. But from this group, Kahun would be the ideal target. He's highly productive, can play somewhere in their middle six, and won't cost much more than $3 million a year to sign on a short-term deal. And that's the type of deal Fitzgerald should seek if he decides to make one more free-agent signing. 
* * *
Advanced stats from Natural Stat Trick, Evolving Hockey
---
---