To quote the Swedish rock band, Europe, "It's the final countdown."

The New Jersey Devils' final regular season game is a few weeks away and for the first time since the 2017-18 campaign, the club will prepare for playoff hockey. To put things into perspective, at that time Beyonce was preparing for her Coachella Valley Music and Arts Festival performance and the world was gearing up for the royal wedding of Prince Harry and Meghan Markle.
Devils Officially Clinch Playoff Spot
Entering their March 25 contest versus the Ottawa Senators there were multiple ways they could clinch a playoff berth including a victory over the Senators in any fashion. Eventually, the result of the hockey game that took place inside Prudential Center would not matter as their Hudson River rival beat the Florida Panthers in regulation, which punched New Jersey's ticket to the 2023 Stanley Cup Playoffs.
The announcement that the team clinched a playoff spot was made at Prudential Center on the scoreboard while the teams skated off for the first intermission. As the 16,514 fans in attendance stood and cheered as the "clinched" graphic appeared on the scoreboard, veteran Tomas Tatar could be seen clapping as he skated off the ice to join his teammates in the locker room.
"It means everything to the group (to clinch the playoffs)," head coach Lindy Ruff said. "I went into the dressing room after the game and said I'm proud of the work that was put in, proud of where we got to."
Related: Devils' Window to Contend Is Open: How We Got Here
---
Latest News & Highlights
---
Additionally, with their victory over the Senators, the Devils reached the 100-point mark for the 14th time in franchise history and the first time since the 2011-12 season.
Meier Adjusting to Life in New Jersey On and Off the Ice
Timo Meier is going through multiple adjustments. Off the ice, he is adapting to the fast-paced New Jersey lifestyle. With the constant hustle and bustle, it is not exactly the laid-back California vibe that he has become accustomed to. Of course, on the ice, he is still learning the Devils' system as he has only participated in three practices with his new club.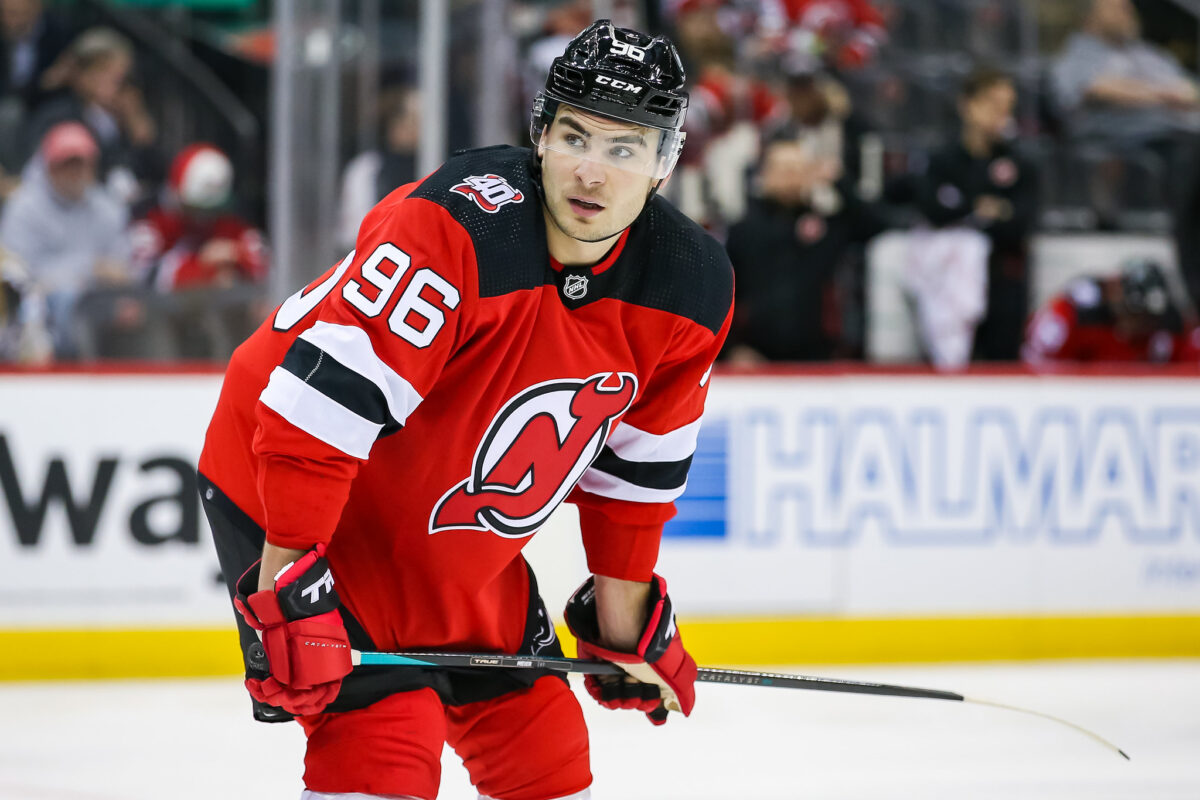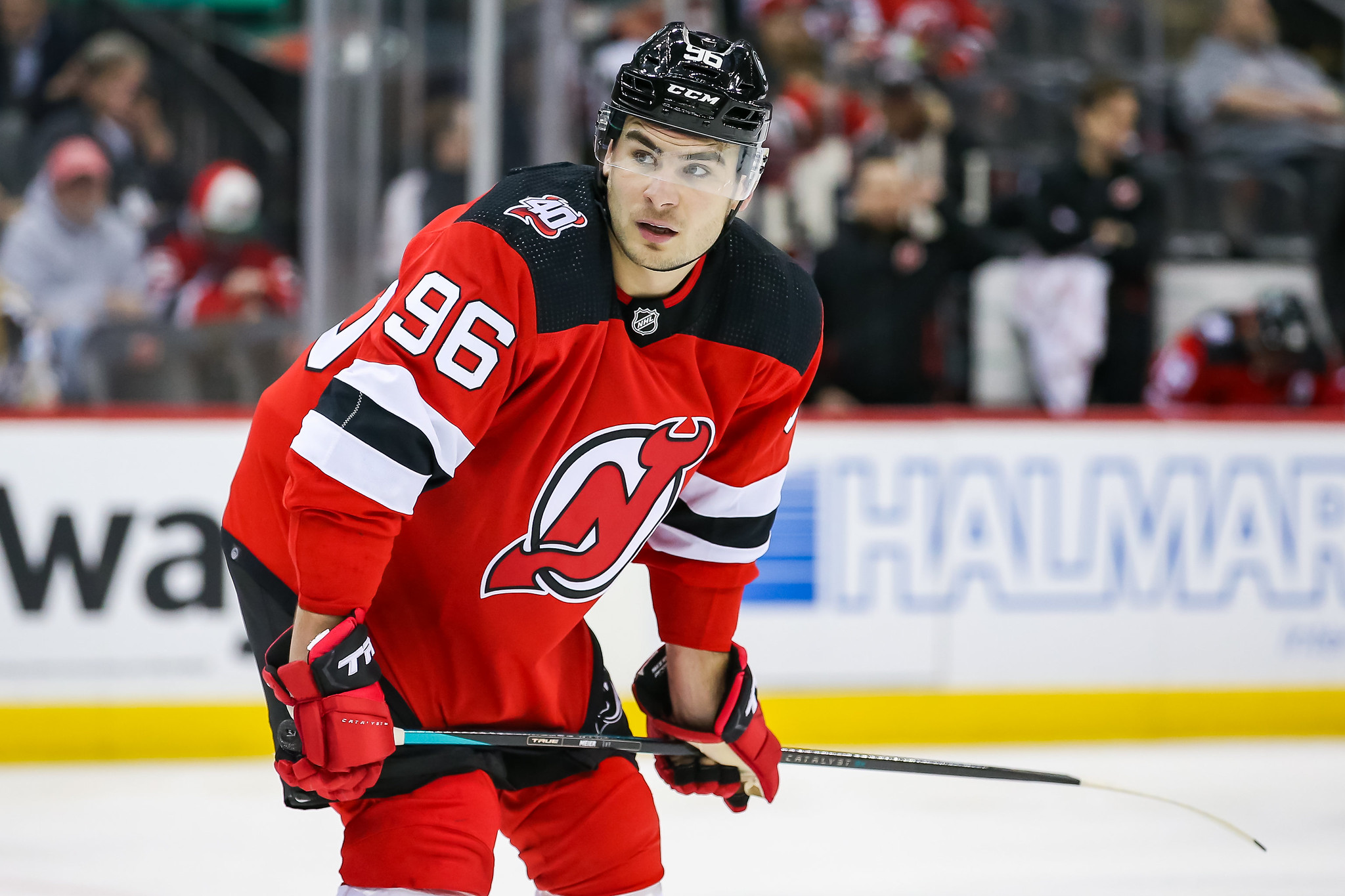 When it comes to his life away from the rink, he confirmed he found an apartment, which is in Hudson County. He said it's a nice neighborhood with some good restaurants, and considering Italian food is his food of choice, it is safe to say New Jersey could be a good long-term landing spot for the power forward.

He continued to say that while it's an adjustment living in New Jersey it is nice to have New York so close in proximity. As far as taking the time to explore the area, the team's schedule hasn't allowed him to get out and see everything that the area has to offer.

"We haven't really had too much time, to be honest. We've been playing every other day and have done some traveling too, so I haven't had too much time to actually explore, but so far it's been pretty good."
The on-ice transition takes time with players and coaches citing anywhere from 10-20 games to feel comfortable with a new system and teammates. One of the biggest changes for Meier is going from being the go-to guy in San Jose to one of many in New Jersey sharing the spotlight with Nico Hischier and Jack Hughes.
I asked if it is difficult to try to blend in with Hughes and Hischier or if it makes it easier playing with them because there is less pressure on him to perform.
"I think a little bit of both. (Back) in San Jose, a lot of stuff was running through me," he said. "Then you come here and obviously, they have been very successful. You try to come in and you know this is a new situation for me in the NHL. I've never been traded and never had to make that adjustment."
He has faced his fair share of online criticism with the team going through some difficult stretches since his arrival. Some feel the team's chemistry has been off since he arrived, but as Meier shared during our one-on-one chat, it's not easy to join a new club during the season.

"I think it's just you know taking every day and learning from it and trying to get better and more comfortable. Being able to play 100 percent play your game out there. It's definitely not easy, but it's a fun little challenge and something that I know will definitely help my game improve overall."
Quick Hits & What You Need To Know
Goaltender Mackenzie Blackwood got the nod against the Senators and appeared in his first game since Feb. 19. He made 25 saves on 28 shots and earned a save percentage of .893. After the game, he told the media, "I'm glad the boys played really well in front of me. Gave me a chance to get my legs underneath me and find my game again. There were mistakes that I made, but they played so well in front of me that they gave me a chance to find my way."
Hughes joins Connor McDavid, David Pastrnak, Mikko Rantanen, Leon Draisaitl, Brayden Point, Tage Thompson, Alex Ovechkin, and Jason Robertson as the only players in the NHL to reach the 40-goal mark this season. He is the first player to accomplish this for the Devils since Zach Parise (2008-09).
The Devils announced they sent 22-year-old netminder Akira Schmid down to the Utica Comets of the American Hockey League. With nine games left in the regular season, New Jersey will use the tandem of Blackwood and Vitek Vanecek.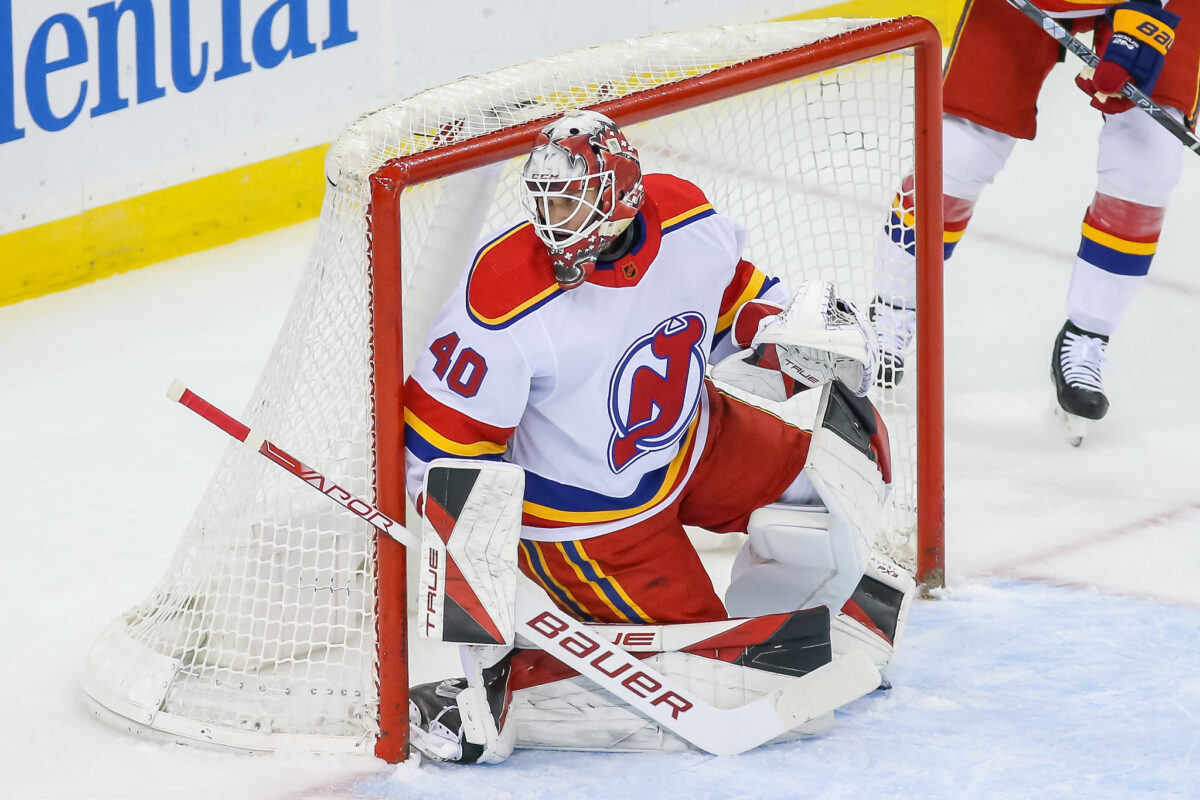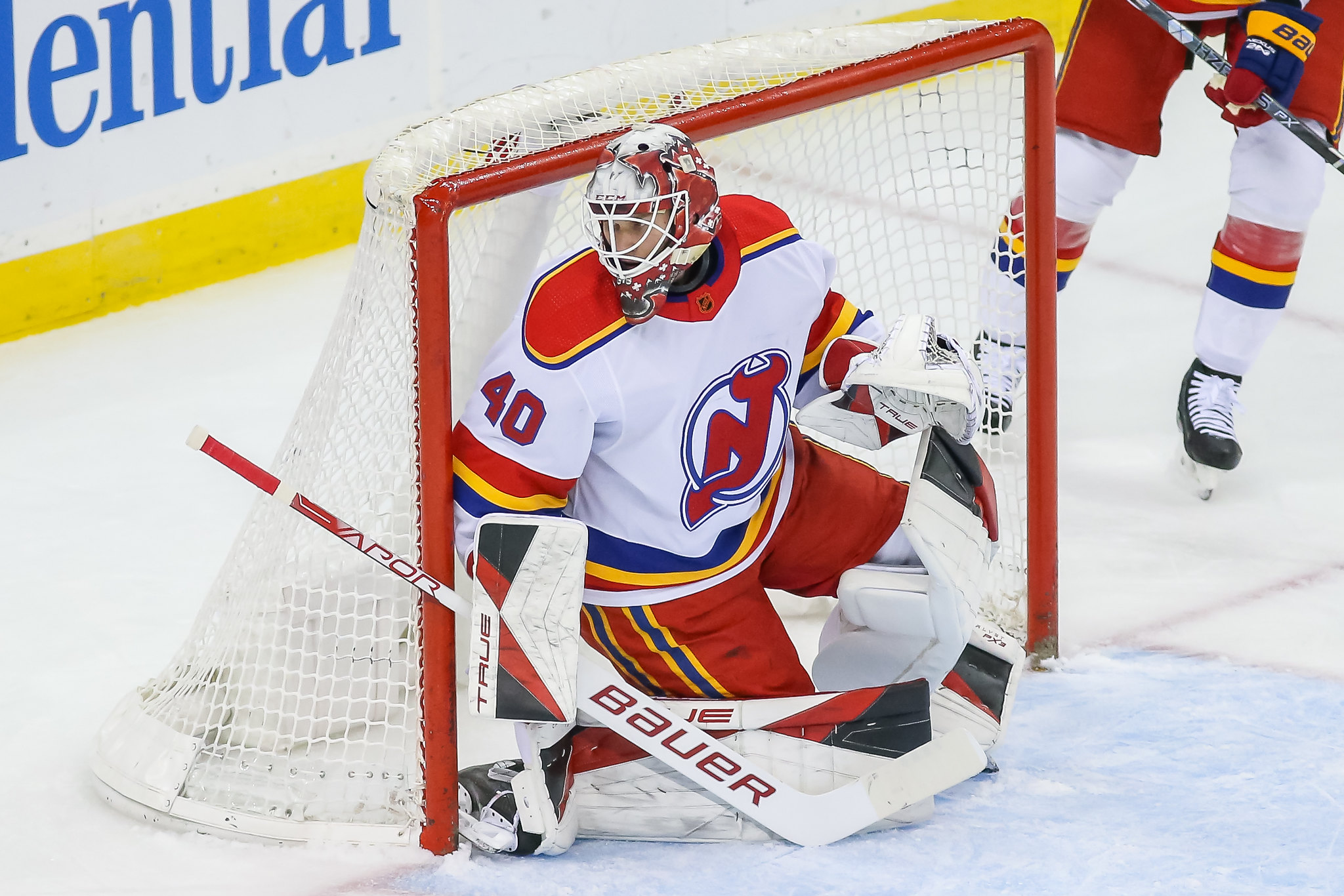 The Devils traveled to Long Island today, March 26, and will face the New York Islanders tomorrow at UBS Arena. It will be the third and final meeting between the teams as they split the first two games. Be sure to follow me on Twitter for all the latest surrounding the Devils.
---
---