The New Jersey Devils have been active ahead of the trade deadline. They were in the rumor mill for a top-six scorer and found the perfect fit when they acquired Timo Meier from the San Jose Sharks on Sunday, Feb. 26. General manager Tom Fitzgerald said the team might not be finished ahead of the trade deadline on March 3, but making another trade isn't the only thing he may be planning. 
In an interview with NHL Network on Monday evening, Fitzgerald stated that he's trying to hammer out a long-term extension with Jesper Bratt, who is set to become a restricted free agent with arbitration rights this summer. Here's what Fitzgerald had to say (final 25 seconds of the clip): 
Bratt has become one of the best wingers in the NHL over the last two seasons. After signing a one-year deal worth $5.45 million in July, getting the 24-year-old inked to a long-term contract is a must before carving out an extension with Meier, who will also be an RFA this summer. What could Bratt's next deal look like? Let's look at some comparables. 
Kevin Fiala – Left Wing
After getting traded to the Los Angeles Kings from the Minnesota Wild last offseason, Fiala signed a seven-year extension worth a cap hit of $7.875 million as an RFA with arbitration rights. At the time of the move, he was coming off a career-best season that saw him pot 33 goals and 85 points in 82 games. In his previous two seasons, he had averaged 31 goals and 68 points per 82 games, so it's not like the breakout came out of nowhere. 
Fiala has lived up to the contract so far, as he has 21 goals and 64 points in 62 games with the Kings this season. He's been their most efficient five-on-five scorer, averaging 2.48 points per 60 minutes. And he's third on the team in wins above replacement (WAR) at 1.3, just behind Anze Kopitar and Gabe Vilardi.  
As of this writing, Bratt has 50 goals and 130 points across his last 136 games. That equates to 31 goals and 78 points per 82 games, right on par with Fiala's production when he signed his extension with the Kings. And Bratt's WAR for the 2022-23 season sits at 1.4, similar to Fiala. That should offer a baseline of where his contract may end up. 
Jordan Kyrou – Right Wing
Another comparable for Bratt, the 24-year-old Kyrou had a breakout season in 2021-22, finishing with 27 goals and 75 points in 74 games. That resulted in the Blues signing him to an eight-year extension worth $65 million, which results in a cap hit of $8.125 million.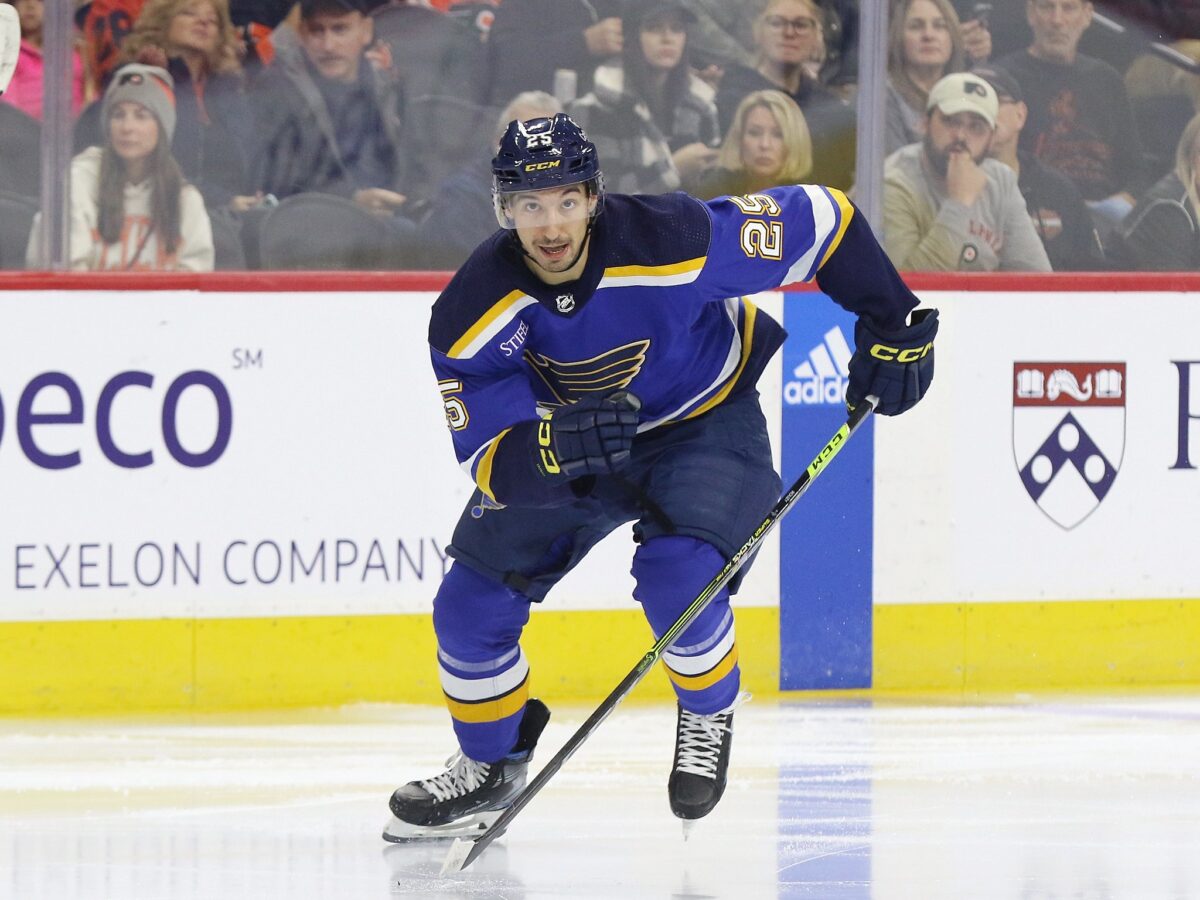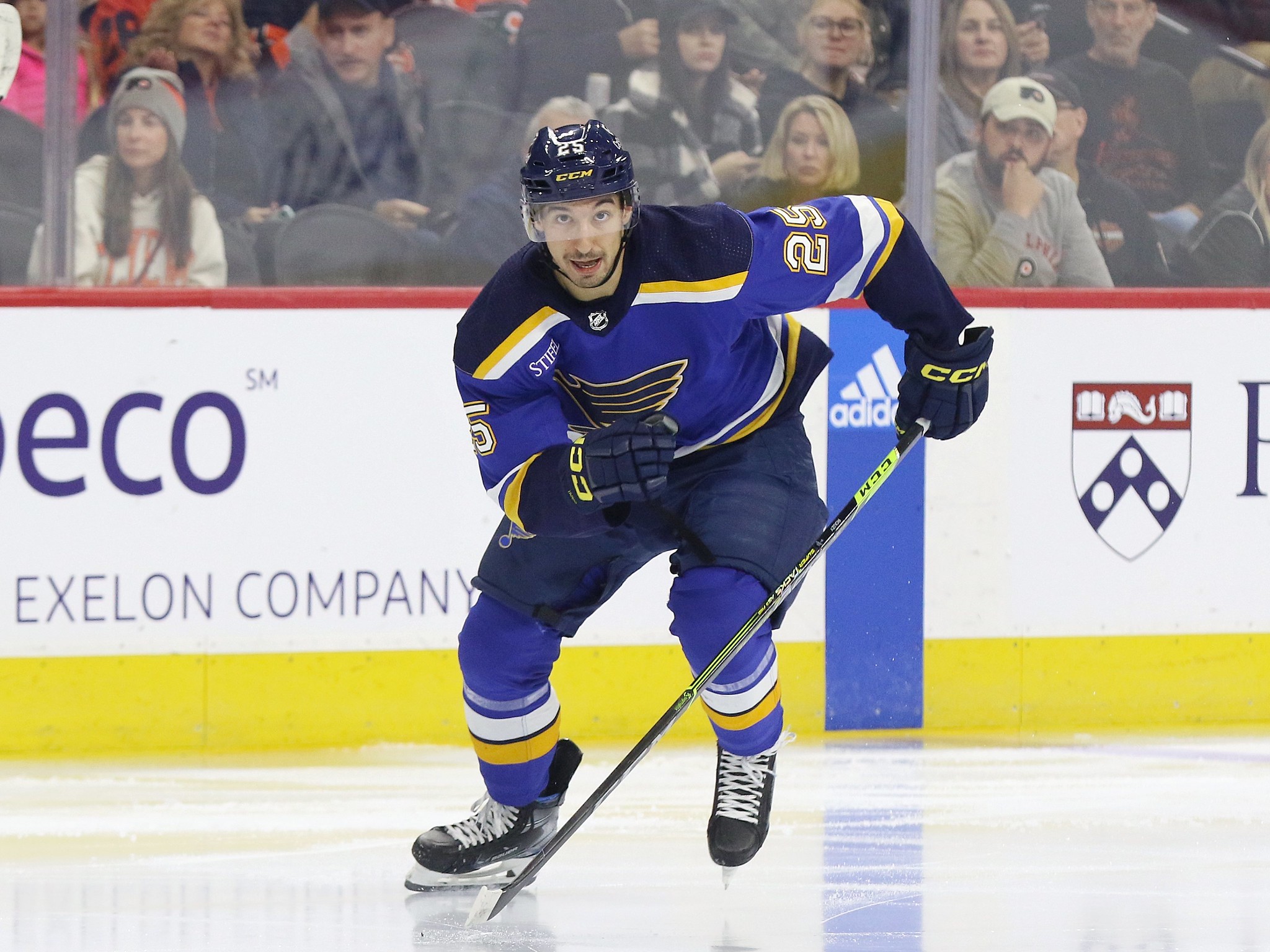 For those keeping score at home, Kyrou's counting totals a season ago were nearly identical to those of Bratt, who finished with 26 goals and 73 points in 76 games. Kyrou finished last season with a WAR of 2.5, half a win higher than Bratt, and averaged 2.94 points per 60, just a tick above the 2.90 that Bratt averaged.
While the Blues have struggled as a group in 2022-23, Kyrou has played well, with 25 goals and 54 points in 57 games. As a winger who's about the same age as Bratt and with almost identical production, he could offer the best comparable for what the Devils agree to with Bratt on a long-term extension. 
Patrik Laine – Right Wing
There was a time when it seemed like the Columbus Blue Jackets may trade Laine. The two sides hadn't been able to agree on a long-term pact, but that changed last summer. After signing Johnny Gaudreau in free agency, the Blue Jackets inked Laine to a four-year extension at a cap hit of $8.7 million. 
That might seem a bit pricey for a player like Laine, who doesn't come without his flaws, but he is one of the best shooters in the league. Elite shooting is the hardest thing to come by in the NHL, so those players end up with a payday when the time comes. 
Related: 5 Takeaways From Devils' 7-5 Win vs. the Avalanche
---
Latest News & Highlights
---
That's the case with Laine, as he finished 2021-22 with 26 goals and 56 points in 56 games. His production has slipped some this season, but he still has 17 goals and 39 points in 46 games. His cap hit is probably on the higher end of where Bratt's next contract could end up, but a number above $8.5 million annually isn't out of the realm of possibility. 
What About Bratt?
Bratt has been one of the Devils' best players over the last season and a half. He's been worth 3.5 wins since the start of 2021-22, about the same as Fiala (3.4) and Kyrou (3.2). One of the most underrated parts of his game is his two-way presence, an advantage he has over these three comparables, especially Kyrou and Laine, the latter of whose WAR sits at 0.5 because of his defensive struggles. 
Another thing that Bratt has going for him is his ability to drive play, which is not always the case with a winger. Fiala is a play driver because of his elite ability in transition, but that's not necessarily the case with Kyrou and especially Laine. Bratt is a high-end skater who can carry his own line and, like Fiala, is elite in transition. 
When it comes to a comparable, Bratt is the closest to Fiala. They're nearly identical production-wise, have similar skill sets and impacts, and are about the same in terms of WAR. While signing a contract near Fiala's would be ideal, it's probably safe to assume Bratt will get somewhere over $8 million annually on a new deal. The question is, how far north of $8 million will the two sides go?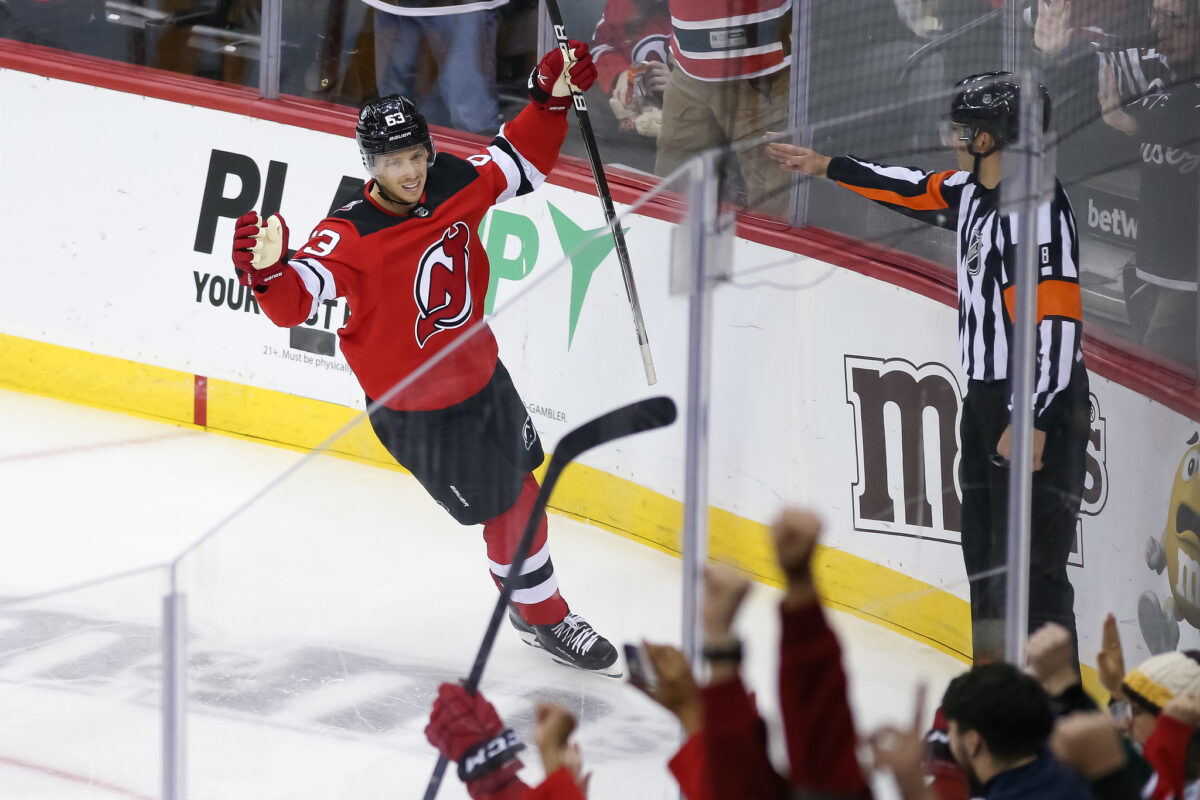 Bratt is a better player than Kyrou by a slight margin, and Kyrou has an $8.125 million cap hit. And at the end of the day, counting totals are what matter when teams sign players to new contracts, not advanced stats. The Devils might take advanced stats into account, given how the front office operates, but they will draw a line with Bratt. That's especially true since they want to re-sign Meier too. 
Given all that and previous comparables, it wouldn't be a surprise to see Bratt's cap hit come in around $8.2 million on an eight-year extension. That's the best outcome for the Devils' long-term salary cap, plus the fact that they probably don't want to pay forwards much more than Jack Hughes' $8 million cap hit. And it's a fair price, given Bratt's production, value, and recent deals signed by RFAs in his age range. 
* * *
Advanced stats from Natural Stat Trick, Evolving-Hockey; contract comparisons via CapFriendly