On Wednesday (March 1), the Vancouver Canucks and Detroit Red Wings made a very surprising trade. The selling Canucks became buyers, acquiring Filip Hronek and a 2024 fourth-round pick from the Red Wings in exchange for a conditional 2023 first-round pick (from the New York Islanders) and a guaranteed 2023 second-round pick.
UPDATE: The Detroit #RedWings today acquired a 1st round pick (NYI) and a 2nd round pick in the 2023 NHL Entry Draft from the Vancouver Canucks in exchange for defenseman Filip Hronek and a 2023 4th round pick. pic.twitter.com/hKVavLT9uW

— Detroit Red Wings (@DetroitRedWings) March 1, 2023
With this move, the Canucks made it known that they will add players to their roster if they feel that they will make a long-term impact. Hronek will now be a big part of the Canucks' defensive group, but it is a little surprising that they forfeited draft capital when looking at where they currently are as a franchise. Here are the grades for both teams in this swap.
Canucks Add Top-Four Defenseman; Trade Notable Draft Picks
If the Canucks are going to be competitive as soon as next season, they need to make their defensive group significantly better. With this move, they have started that process, as Hronek is a very good top-four offensive defenseman. The 25-year-old is currently having the best season of his NHL career, as he has nine goals, 29 assists, and a plus-8 rating. Hronek is also under contract until the end of the 2023-24 season and will remain a restricted free agent (RFA) once it expires. Thus, he has the potential to be a long-term part of their core.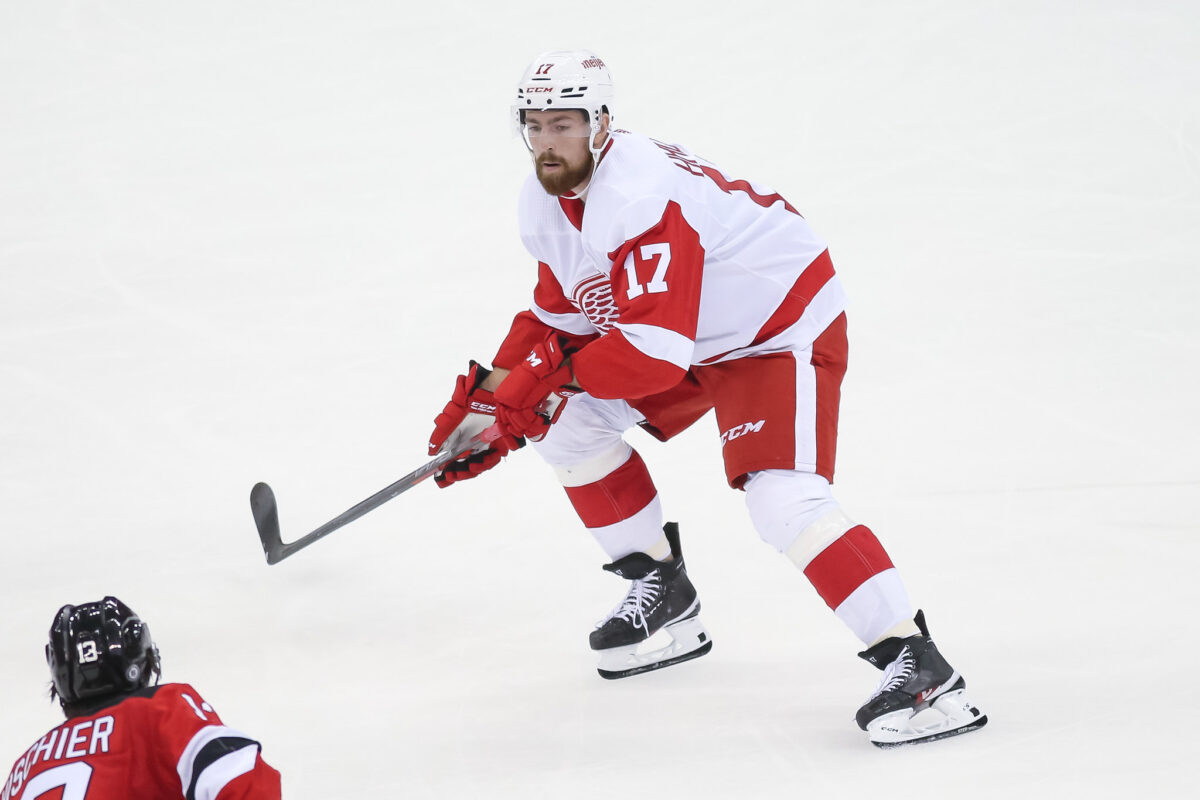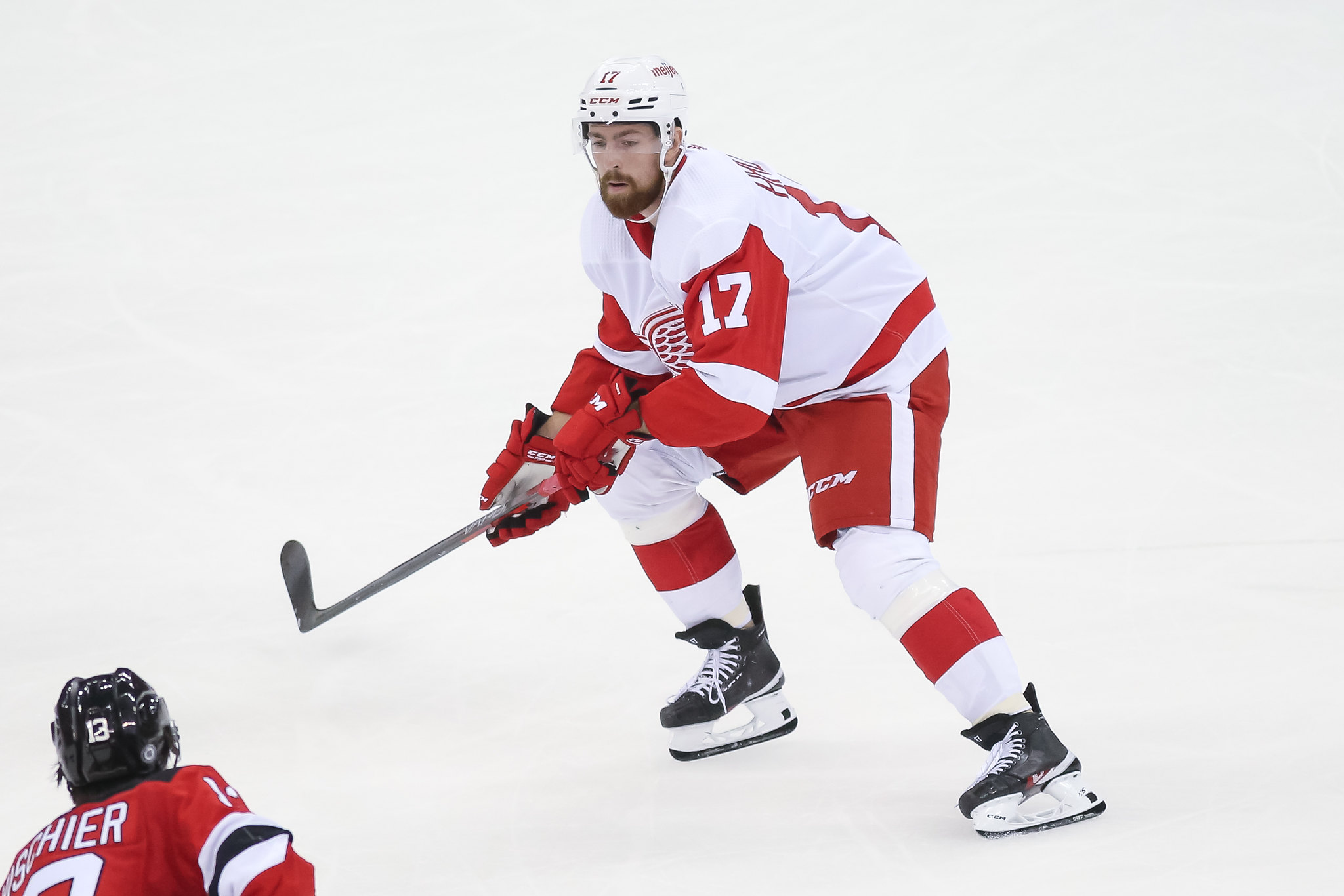 The right side of the Canucks' defensive group is particularly weak, and this became, even more, the case when they traded Luke Schenn to the Toronto Maple Leafs. Therefore, adding a high-impact defenseman like Hronek certainly is a great first step to improving it. He is now arguably their best right-shot defenseman, so there is a chance that he will play top-pairing minutes with Quinn Hughes. However, it also would make sense for him to play on their second pairing to help spread out Vancouver's talent more.
Related: THW's 2023 Trade Grades
Although Hronek has the potential to be a very good addition to the Canucks, their grade does get lowered when noting that they gave up both a first-round pick and a second-round pick for him. Although that is a reasonable return for him, the Canucks are not in a position where they should be trading high draft picks. This is especially true when noting that this year's draft class is very deep.
Canucks Trade Grade: C+
Red Wings Add Two Valuable Draft Picks
Although the Red Wings were not believed to shopping Hronek, it is easy to see why they agreed to this trade with the Canucks. They have added a conditional first-round pick (top-12 protected) and a second-round pick for this year's draft, and they have a very good chance of landing two solid prospects because of it.
Related: 2023 NHL Trade Deadline Tracker
---
Latest News & Highlights
---
Although the Islanders' first-round pick is top-12 protected, it is very unlikely that New York is going to drop that significantly in the standings. At the time of this writing, the Islanders currently have the first wild card spot in the Eastern Conference, and there are several teams behind them. Due to this, the Red Wings will likely be able to use their first-round pick this season. However, if the Islanders do fall off, they would still receive a first-round pick for next season.
However, one should not ignore the Canucks' second-round pick being added to this deal. The Canucks are currently the sixth-worst team in the NHL (by total points), so there is a very good chance that this pick will be early in the second round. Thus, the Red Wings have the potential to select a very promising prospect with this pick as well.
Although losing Hronek certainly stings, the Red Wings have secured an excellent return for him, and their grade listed below displays that.
Red Wings Trade Grade: A-