The Pittsburgh Penguins have fully committed to winning a Stanley Cup. They went out and traded some minor pieces to the Toronto Maple Leafs to bring on the talented, but controversial Phil Kessel. Playing in Toronto was no easy thing for Kessel, it's a hockey culture unlike any other city. The media are ruthless, blow things out of proportion and overreact to minor things.
In six seasons as a Maple Leaf, Kessel missed just twelve games, all in the 2009-10 season, and scored 181 goals, 213 assists for a total of 394 points in 446 games. He's one of the best goal scorers in the NHL and now he is a member of the Penguins. Not only that, but Toronto is retaining $1.2 million of Kessel's $8 million dollar contract for the remainder of the deal.
At least on paper, the Penguins committed highway robbery with this trade. However, Kessel is certainly not a perfect player. Some of his flaws are obvious on the ice and others have been blown out of proportion by the viscous Toronto media. Let's take a look at each part of Kessel's reputation and see if he deserves it or not.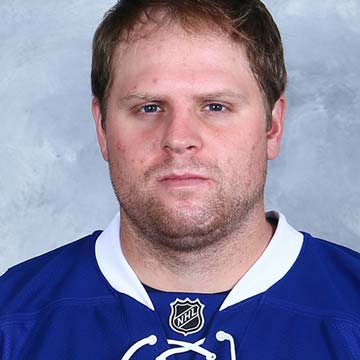 Myth: Phil Kessel is Lazy and Out of Shape
Take a look at Kessel's picture.
He has a large face and some would say it's a "fat face." The Toronto media has taken this minor flaw and exacerbated it to the point that most people actually believe he is a fat person. Kessel stands at 6'0″ and 202 pounds, while Sidney Crosby stands at 5'11" and 200 pounds, but do you hear anyone criticizing Crosby?
The truth about Kessel is that he is a hard worker and is in good shape. In fact, he spent the offseason working with Gary Roberts, who we've previously discussed, and there are reports that he's in the best shape of his life.
Steve Simmons of the Toronto Sun wrote an extremely judgmental article, that has since been taken down, about how Kessel would eat a hot dog almost every day.
The hot dog vendor who parks daily at Front and John Sts. just lost his most reliable customer. Almost every afternoon at 2:30 p.m., often wearing a toque, Phil Kessel would wander from his neighbourhood condominium to consume his daily snack. And now he's gone. Just like that. The Maple Leafs could no longer stomach having Kessel around, the first player to be both punished and rewarded for the saddest Leafs season in history.
Yes, that's right because a professional athlete who burns tons of calories per day is fat and lazy because he ate a hot dog every day. Is Kessel lazy or fat? Not at all, the truth is he's not one to enjoy talking to the media and that does not sit very well in Toronto.
Phil Kessel is Bad Defensively
When you take a look at Kessel's statistics from last season it looks like he's very bad defensively. Despite scoring 61 points in 82 games, he was a -34 skater. However, considering his teammates Tyler Bozak was a -34 and James Van Riemsdyk was a -33, and given how bad the Maple Leafs were last season, the rating makes sense. Sure, Kessel isn't considered a great defensive player, but he's not as bad as the statistics indicate.
When looking at how the major players in Toronto fared last season, broken down by zone, Kessel actually had a positive impact on the defensive zone. Both Bozak and Van Riemsdyk had a negative impact on the team success rate in the defensive zone, while Kessel actually had a positive 2% success rate, relative to the team average.
So while Kessel isn't Patrice Bergeron, he's not as awful as the Toronto media would have you believe. Playing alongside Crosby should improve his offensive and defensive statistics and here's the best projection we have so far.
https://twitter.com/MimicoHero/status/638821743881117701?ref_src=twsrc%5Etfw
Does Phil Kessel Care?
Those who think that Kessel doesn't care are wrong. He's a dedicated player and the results on the ice speak for themselves.
Steve Dangle is a popular hockey Youtuber and he accurately describes Phil Kessel in his video reaction to the trade.
He's fat, he's lazy, he's got a bad attitude, he's this, he's that. Let's just say he is all of those things, he's bad defensively, he's lazy, he's a jerk and he doesn't care about anything. He was the Leafs best player for six years.
Steve's niche has always been making people laugh while analyzing the Maple Leafs, but there is a lot of truth to his analysis of Kessel.
You are getting a player who has not missed an NHL game since returning from shoulder surgery, in 2009. He's automatically one of the fastest players on your team. Many blindly label him as bad defensively and lazy and many blindly defend him for being none of those things. Both of those groups of people are wrong. Kessel is a really good player and yea sometimes he takes a shift off. I mean come on guys, you don't watch him? You're getting one of the best goal scorers in the entire league. In a catastrophically bad season for him personally, on a catastrophically bad team, he scored 25 goals. If you've got a player who is disappointed with 25 goals, you probably got a good player.
Taking it from someone who knows the Maple Leafs inside and out, you can start to see the type of player Kessel is. He's similar to Evgeni Malkin in his willingness to talk to the media and Toronto did not like that. Expectations will be drastically different in Pittsburgh, as the Penguins will let him talk, or not talk, to the media as much as he wants.
Kessel isn't a bad guy and he's a really good player. Does he deserve all of the criticism that follows him? It doesn't look like it and the Penguins might have got an even better player than they initially thought.