By Jas Faulkner, contributing editor
author's note Stick taps to jball0918 for catching my mistake about Zach Parise's nationality.
"Play 'FREEBIRD,' Y'all!"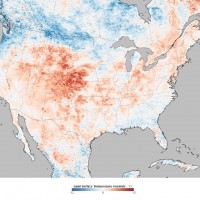 The remaining hours of June 2012 are whithering away in the kiln-like heat that seems to sit on the midsection of North America the way Rush Limbaugh would love to straddle a chocolate fountain if he knew it wouldn't result in his being frog-marched to a police car by hotel security as an outraged coterie of wedding guests look on.  Watching the clocks and the calendars are overheated hockey fans who just want both hands to point north and the calendar page to fall so NHL Free Agency can just start already.
What's at stake this year?
Chatter is that New Jersey may have to go for the Devil they don't know as Zach Parise decides to try the market.  Leading contenders are Detroit, Pittsburgh, and Philadelphia.  The long shot is that Zach sticks with the EnJay roster he has been a part of for his entire NHL career.  The leading contender would be Detroit.  At 27, he's wanting to make a move that will get him a ring, which makes Detroit a strong contender for this legacy player.
Another legacy player who seems to be itching to make a move is Predators D-phenom, Ryan Suter.  The twenty-seven year old Wisconsin native grew up in the USAH system, impressed everyone with his play as a Badger and then worked his way through Nashville's development system to be one half of the best Blue Line in the League.  Just as they did last year, the Predators have cleared out a number of lockers to keep the guys they think will take them even deeper into the playoffs. David Poile has made some smart moves by signing Pekka Rinne and Hal Gill.  The two big question marks are Nashville's Blue Gold. By nature, Ryan Suter is grounded, mature, and loyal.  Things have changed since he was first signed as a grinning young kid at the NSH draft.  He has a family now and he is  deeply connected to his roots in the midwest.  There has been talk of The Quiet Man going to Detroit or Minnesota.  Nashville may have been home, but with strong family ties in Wisconsin and the desire to test the waters elsewhere, another season at Bridgestone looks like a longshot. Odds are good he'll be playing in Hockeytown or The State of Hockey next Fall.
Dave Tippett described the roster he worked with this past season as hard working, mature, and unselfish.  Two veterans, Ray Whitney and Shane Doan will be UFA in a few hours.  Will the 'Yotes let two of their best walk?  Both players walk, losing the maturity and skills they offer the Desert Dogs?  Also up for grabs in a few hours are Martin Brodeur and Rick Nash.  After the disappointment of not finding a new home in February, Nash is sure to make a move sometime this summer.  Look for some interesting moves by Alex Semin, Steve Sullivan and Olli Jokinen by the time medicals start in September.
Want to know more?  Follow our crack shot analysts, who will be reporting on the signings as they happen!  Be sure to check out our headlines and our transactions reports.
The Power Of The Fan
Congrats to Claude Giroux and the Philadelphia Flyers fans who voted him on to the cover of EA Sports NHL 13! Giroux is a deserving winner and the Flyers community should be proud.  It was not a surprise to see such a strong following from the City of Brotherly love, Bullies Devotion Division.  Their tenacity and creativity was something to behold.
Is it fair to say that the loss of the cover was in some ways a far harder for Nashville than Poile, Weber and Rinne not coming back from Las Vegas with some hardware?  The EA Sports cover was a shared effort that reflected on the fan community as much as it did Rinne's already recognised skills between the pipes.  Too many people who never bothered to find out jumped to the conclusion that the support from Nashville just wasn't there.  I assure you it was.  The contest was very close and there was no shortage of effort or creativity going on in Predsnation, both here in Tennessee and extending to the reaches of the internet itself.
Is That It?
Yes, at least for now it is.   The kids' stuff is moving to another column so we can get back to swearing and posting naked pictures of Ryan Kesler.  If your young'un has a question they're dying to ask, don't hesitate  to drop me a line at JasFaulkner@gmail.com or via private message on FaceBook or Twitter.
Let's play this out with a tune from adorkable bad girl and Nashville native, Ke$ha!  See you on the other side.  Happy Canada Day Weekend to everyone celebrating.  Be safe and smart.  The world needs more Canadians!
Take us out of here, Baby Girl!
Jas Faulkner is a minimally socialised writer and artist who lives and works in Nashville, Tennessee. She hearts her attitude problem.