It's an oft-heard narrative surrounding the Edmonton Oilers. They rush players to the NHL, they destroy their confidence, they trade them for peanuts and then that player goes on to have a good career with another club. This isn't something exclusive to the Oilers per say, because we've seen many guys benefit from a change of scenery, and we wonder why it didn't work with their old team. But the Oilers, especially lately, seem to be guilty of a few mismanagements. Is it just coincidence, or is it actually part of the culture of the franchise?
Justin Schultz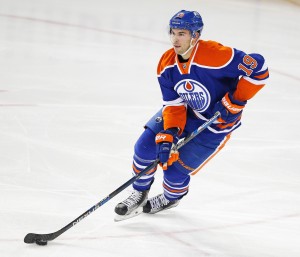 We all know the tale of defenceman Justin Schultz. Highly touted prospect. Drafted by the Anaheim Ducks but opted for free agency. He was coveted by just about every team in the NHL (so we hear), and it took the prompting of Wayne Gretzky himself to convince Schultz to go to Edmonton. All the hoopla and fanfare alone signalled that we could be in for a classic high expectation problem. Especially on a team like the Oilers who desperately needed just the kind of player Schultz was.
But we all know what happened. He didn't thrive in Edmonton. He became the fans' whipping boy. He appeared to completely lose his confidence and was forced to play over his head. He didn't have the opportunity to ease his way into the NHL in a low-leverage role. And predictably, he struggled. Last season, he was mercifully traded to the Pittsburgh Penguins.
He hasn't been perfect in his stint with Pittsburgh, but he isn't playing in high-leverage situations. The Penguins are using him to his strengths, and he's beginning to emerge as a real solid offensive defenceman. His skating is dynamic. He moves the puck with ease and he has one heck of a shot. The Penguins don't need him to be a top-pairing guy. They don't need him to play on the number one power play. But he can quarterback the second power play unit quite well.
Sullivan on Schultz: "He's quietly playing real effective hockey for us at both ends… We're really encouraged with his overall game."

— Pittsburgh Penguins (@penguins) December 15, 2016
He's got five goals and 17 points so far this season, including four on the power play. He's a plus-18 and he's got the respect of his coach. The Penguins didn't expect a lot of him, and they gave him a role he could handle. Now, he's looking like the guy that all the teams fought over. The Oilers got a third round pick for him, which is decent considering his value at the time, but boy could they use his skill set right about now.
Sam Gagner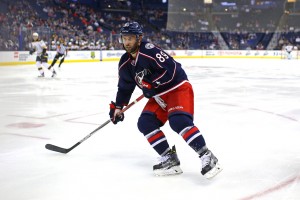 Sam Gagner, despite being small in stature, was a junior star and a Canadian hero. He was drafted sixth overall by the Oilers in 2007. He was billed as dynamic play-making centerman but was thrust into the NHL at 18-years-old. He wasn't ready and he wasn't developed, but the Oilers needed him. He never quite found his footing. People blamed his size, his position and his will, but he should have had some seasoning before coming to the NHL.
It was a difficult road for Gagner. He spent seven losing seasons in Edmonton, never reaching the 20-goal plateau or the 50-point level. The Oilers eventually traded him in 2014 and he ended up with the Arizona Coyotes where he found slight success playing on the wing instead of at centre. He was traded to the Flyers in 2015 but found himself playing in the American Hockey League. It appeared as though his career was coming to an end, that is until he took a shot with the Columbus Blue Jackets this offseason.
At the time this article was written, Gagner had 21 points on the season and led the Blue Jackets with 12 goals, despite having limited playing time. He clearly fits better playing on the wing and without the pressure on him to be a leader.
It's hard to believe that Sam Gagner was available for practically nothing this summer. Fits like a glove in Columbus playing Right Wing.

— Gershon Rabinowitz (@GershOnline) December 15, 2016
Gagner's most memorable moment with the Oilers was in 2012 when he scored eight points in one game against the Chicago Blackhawks. The offensive upside was always there, but Gagner isn't the fastest skater, and when you're small, you better be quick to make up for it. It was always going to be tough for him. But perhaps now he's found the right fit and the right environment. Perhaps now he'll regain the confidence that was lost along the way.
Devan Dubnyk
Vezina Trophy candidate. MVP hopeful. One of the best goalies in the game. Yes, all of those have been true of Devan Dubnyk since he moved to the Minnesota Wild. It didn't happen overnight. Like Gagner, Dubnyk's career was headed nowhere until he found the right team. The Oilers traded Dubnyk to the Predators in 2014, who then traded him to the Canadiens, who sent him to the minors. He became a free agent that summer and signed with the Coyotes, who then traded him to Minnesota. Dubnyk essentially carried the Wild to a playoff spot and won the Bill Masterton Trophy.
At the time this article was written, Dubnyk was ranked first in the NHL in goals-against average, save percentage and shutouts. Maybe we shouldn't be all that surprised. Dubnyk was a first round pick after all. But thanks to porous defence and his inability to find consistency in his play, he was considered a bust in Edmonton.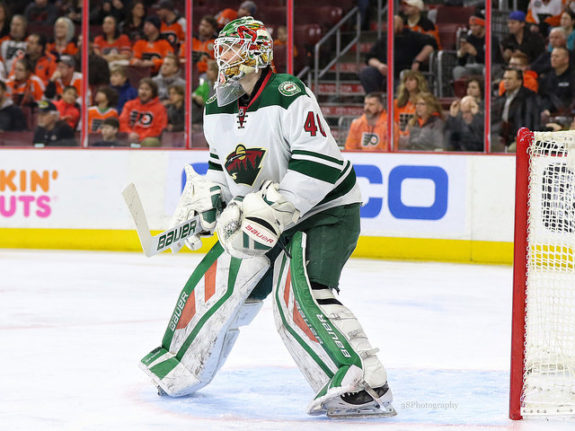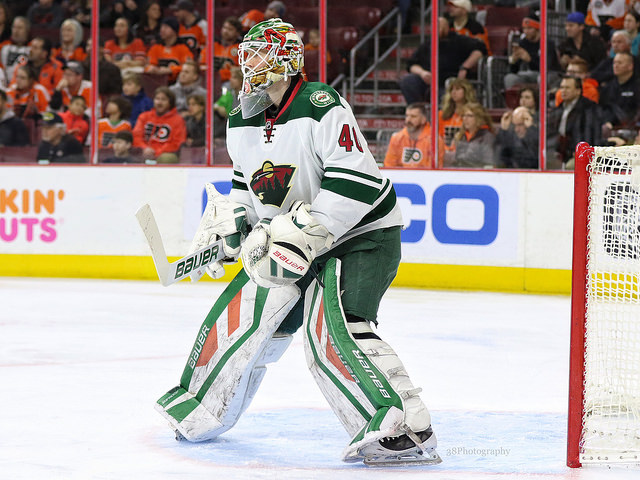 Is It the Oilers Fault?
Schultz found his way to success much quicker (winning a Stanley Cup goes a long way), while Dubnyk and Gagner still faced time in the wilderness. They needed to "shake the Oilers off" as some might say. It feels a little harsh to just blame the Oilers for players not doing well in their system. Guys like Andrew Cogliano and Jeff Petry also appear to be better off in their new homes. Do guys feel too much pressure to perform and the weight of criticism from the fans? Former Oiler Nail Yakupov has just two goals in 18 games with his new team and has frequently been a healthy scratch.
Has a guy like Yakupov been too badly damaged that he's still trying to clear his head? Or is he really not good enough? At the end of the day, hockey players get paid quite handsomely to do their jobs at a high level, so to blame the team or the fans would take the onus off of the player themselves, and they play a big part. Perhaps it has been a mismanagement of assets. Maybe the players were playing in the wrong roles, or they came into the league at the wrong time, or the failures of the team made them look worse.
To make a blanket statement and suggest that the Oilers ruin their players might not be entirely fair. Not every player meshes with a team. Sometimes, inexplicably, there just isn't a fit. There's a good chance none of the aforementioned players would have ever succeeded in Edmonton. But when you look at the facts, it doesn't bode well for the Oilers reputation. Let's just hope that Jesse Puljujarvi isn't next on the list.