Dale Weise started the 2015-2016 season with a bang. He scored 11 points and 8 goals in his first 15 games. Although Weise has cooled down since then, he has remained a consistent contributor for the Canadiens all year.
Setting The Record Straight
A player who is heavily trusted and relied upon by head coach Michel Therrien, Dale Weise has earned a significant role in the Habs lineup. Perhaps he is sometimes overused by head coach Michel Therrien, but that is an argument possibly rooting from frustration more than actual warrant.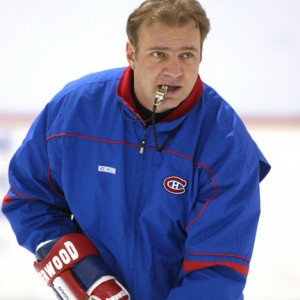 Weise holds a respectable CF% of 52.38 at 5v5 and plays an average of 14:35 minutes of ice time per game. 14:35 minutes per night places him 13th on the team in ATOI, which is completely fine. It is possible that the frustration with regard to Dale Weise's ice time roots from the fact that Alex Galchenyuk only receives an average of 14:39 minutes per night. So basically, Michel Therrien has Dale Weise playing the same minutes as former third overall pick (and likely future of the franchise) Alex Galchenyuk.
A Proud Canadien
Weise has expressed his love for the Montreal Canadiens on numerous occasions since being traded to Montreal from Vancouver. He grew up cheering for the Canadiens and knows that getting traded to Montreal has turned out to be a blessing for his hockey career. Weise is the type of person who would take a smaller slice of the financial pie in order to benefit the team. But, will he?
Weise is an Unrestricted Free Agent at the end of this season, coming off a year which sees him making $1.025M- the highest AAV he has ever been paid as a hockey player. Turning 28 years old in August of 2016, this is probably the player's one and only chance at making some serious money on a NHL contract via the UFA market. Sure, he would love to stay in Montreal, but it should be noted that Bergevin can be one tough customer when it comes to contract negotiations.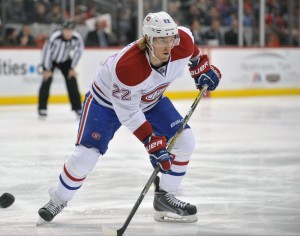 Whether Weise stays in Montreal or moves to another NHL club, one thing is 100% certain- he will be receiving a pay raise. If I had to guess, I would say that his annual salary will double. It could even triple. I do believe that Bergevin will do everything he can to keep Weise on the Canadiens. The issue is the dollar amount, seeing as the Canadiens do not have ample cap space.
One thing needs to be said about scolding players for "running for the money". Many people haven't been in the position that the player has been in. If you have the opportunity to make an extra $750K per year, you're probably going to pursue that option seeing as it would significantly benefit you and your family. Wherever Dale Weise lands in 2016, it will be nice to see him finally making some serious NHL money. At 27, this may be his only chance at doing so.