The Toronto Maple Leafs are trending towards becoming an annual contender for the Stanley Cup. However, a successful team has talented players and, for the Maple Leafs, their core talent is a trio of young players who are on the last legs of their ELC. We all expect Auston Matthews and Mitch Marner to get paid but the big question mark surrounds the third member of that trio, William Nylander.
William Nylander's Contract Confusion
Nylander is an integral part of the Maple Leafs, helping the team to back-to-back postseason berths. However, with John Tavares and his cap hit of $11,000,000, Nylander may be excluded from the Leafs' plan moving forward. He has said all along that he wants to commit to the organization long-term which is great but could be a (good) headache for general manager, Kyle Dubas to figure out.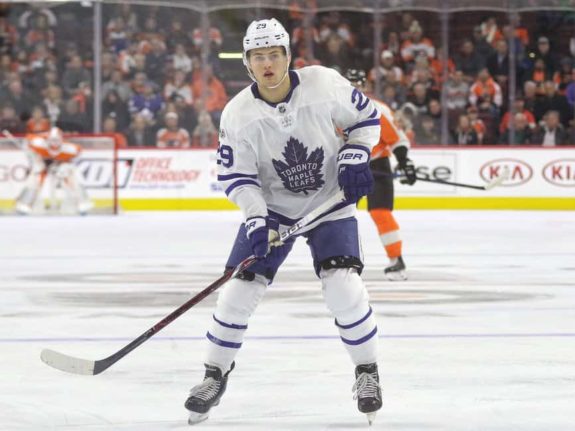 Nylander has done a tremendous job, growing into a starring role within the squad, and his presence on the top line with Matthews should carry a lot of weight when negotiating his value. The two have played over 700 minutes together at five-on-five while controlling 50.8 percent of shots and over 55 percent of scoring chances. Without Nylander, Matthews' Corsi-for and scoring chance percentage drop to 47.1 and 51.6 percent, respectively.
So, what should the Leafs do with Nylander? The first thing that comes to mind is a bridge deal, but those are becoming less popular among general managers. Why risk signing a player of Nylander's ability to a short-term deal when you'll be faced with the same situation a couple of years later? What if he produces even better numbers? That's great for the team but it would give Nylander the negotiating power and the Leafs will likely have to dish out more money in the future than they would have to today.
Is Long-Term the Smart Play for Toronto?
The only contract option that makes sense for both parties is figuring out how to sign Nylander to a long-term deal. In terms of asking price, both sides have a solid list of comparable players to use as a basis for their argument.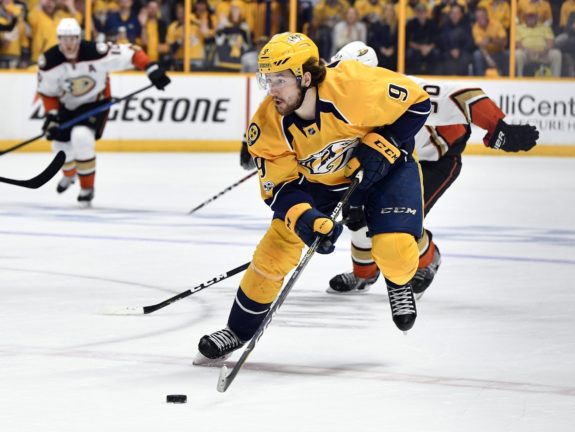 The three most comparable players are Nikolaj Ehlers, David Pastrnak, and Filip Forsberg. All three were either 21 or 22 years old when they signed their long-term deals. Ehlers inked a 7-year, $42 million ($6 million per) deal, while Pastrnak signed for 6-years, $40 million ($6.67-million per) and Forsberg signed for 6-years $36 million ($6 million per).
Based on simple stats, Nylander has more career points than all three players and a better points-per-game rate than Ehlers and Pastrnak. However, he ranks behind all three in terms of points-per-60 minutes with just 2.64 compared to 2.78 for Ehlers, 3.25 for Pastrnak and 3.28 for Forsberg.
Both Nylander and Forsberg played less than 25 games in their ELC years, so based on Forsberg's first full two-season numbers of 164 games and 127 points for a PPG of 0.77 and Nylander's first full two-season numbers of 163 games and 122 points for a 0.75 PGG, I think it's clear what the foundation of Nylander's contract should look like.
Can Toronto Afford to Sign Nylander to a 6×6 Deal?
Nobody said it was going to be easy, but finding comparable players gives both parties a starting point in terms of negotiating. With a template of a 6-year deal worth around $36-$38-million, the question begs to be asked: Can the Leafs afford this? In my opinion, yes, and it would be one hell of a steal, especially if Dubas hammers home the point that Tavares left money on the table to sign with his childhood team. It all starts with Nylander and if Dubas can work his magic and get Nylander locked-up below asking price, it should be easier to get Matthews and Marner to follow suit next offseason.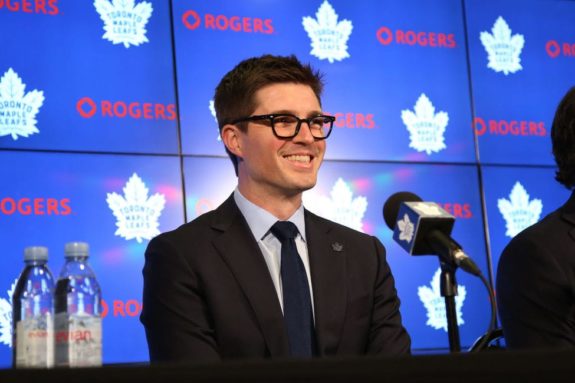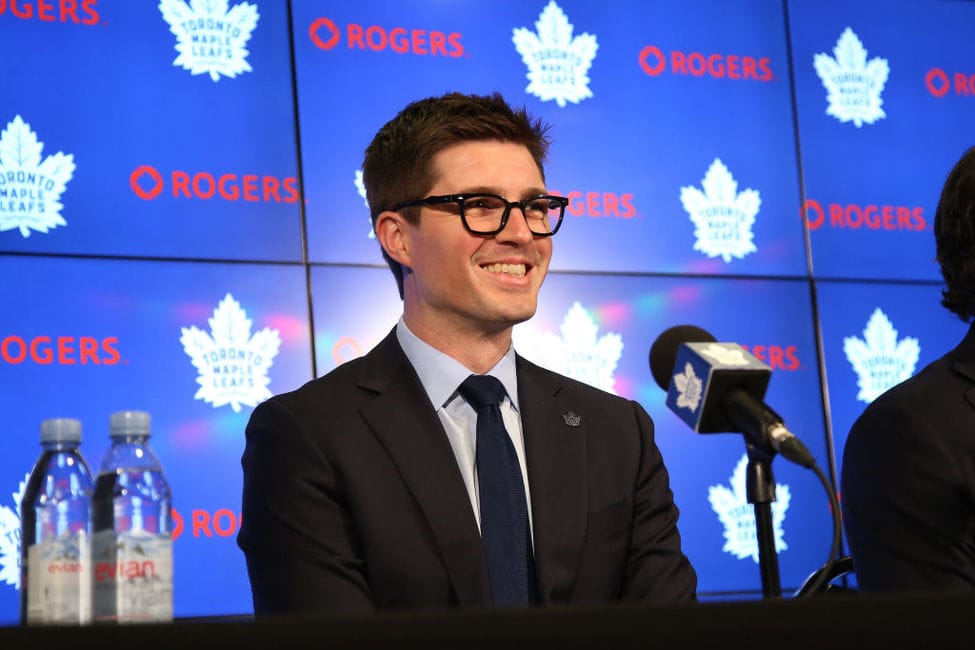 The truth of the matter is that Nylander is still young and hasn't quite reached his true potential. The organization believes he is capable of producing more at both ends of the ice and once he rounds into a complete player and takes that next step, he will dominate games on nights when the rest of the team may not be at their best.
If the Leafs can figure out a way to lock him up long-term without it affecting Matthews' and Marner's future contracts, then the Leafs would be in a prime position to become legitimate Cup contenders on a consistent basis. Of course, that also depends on the rest of the team and if they can prove themselves to be a viable supporting cast.
However, the flip side is not being able to get a long-term deal done. I would have no problem with the Leafs shopping Nylander but I would have a problem if they did it in a way portrays him in a bad light to decrease his trade value. Respecting the process goes a long way in today's NHL and I believe Dubas will handle this predicament with class and integrity.
Hey. I'm Chris. I currently reside in Toronto. Sports – hockey in particular – have played an integral part in my life and I'm excited to be able to put my writing talents to use and write about the sport I love most. Leafs Nation stand up!