It's a sentence that every Columbus Blue Jacket fan doesn't want to consider. Sergei Bobrovsky might be gone after this season.
One of the faces of the Blue Jackets since arriving in Columbus, Bobrovsky has been a major reason why the team has finally enjoyed some regular season success. But after this season, he needs a new contract. That contract will cost Columbus a very pretty penny (or several million.)
This situation is quite the dilemma from a Blue Jackets' perspective. We know the successes (two Vezina Trophies) and the failures (hasn't won a playoff series.) The question that the team must eventually answer is are they willing to pay upwards of $10 million over a multi-year contract to keep him?
The Blue Jackets can afford to do this especially if Artemi Panarin ends up somewhere else. But they have to decide if this is a wise investment not only now, but in 4-6 years or more.
If there was playoff success on his resume, it's an easier pill to swallow. As is, the possibility of Bobrovsky on another team is decently high. With that in mind, we must consider life after Bobrovsky as hard as it is to do.
This involves a quick rundown of who is currently in the organization from a depth-chart perspective. Is there anyone that could slide in and assume the starter's role? Upon review, it's a clear downgrade but an interesting dynamic with upside.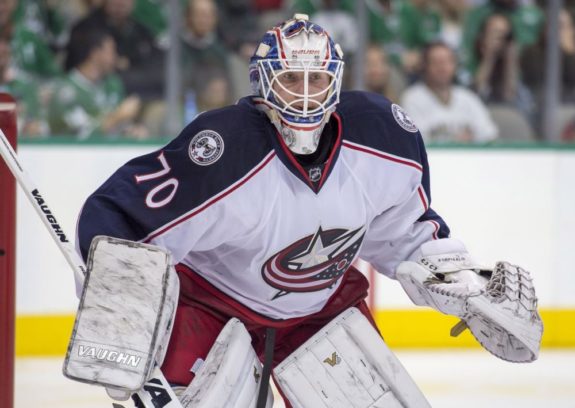 Joonas Korpisalo
Sort of the forgotten man in the goalie conversation, Joonas Korpisalo is the clear backup to Bobrovsky to start this season. He too is due a new contract. You think he has a lot on the line in a contract year? What will be interesting to watch at the beginning of this season is how many games he gets into. Will coach John Tortorella trust Korpisalo enough to earn more starts?
The answer to that is simple. It depends on Korpisalo. Can he play consistently enough in the starts he gets to earn more chances?
Remember the Blue Jackets protected him from Vegas in the deal that saw William Karlsson go to the Golden Knights. Clearly the team believed in his ability. With the possibility of Bobrovsky gone after the season, Korpisalo could ascend to number one. Given his bouts of inconsistency to this point, that's less than ideal. But…
Elvis Merzlikins
But Elvis, has just, entered, Nationwide Arena. We could be saying that starting in 2019-20. Merzlikins has one more season in Switzerland before he can come to North America. Given his performance on the big stage in international tournaments, some think he could have the inside track to starting game one in 2019.
The obvious question is can Merzlikins translate his international success to the NHL? If he plays anything like he does now, it would be a more cost effective alternative to paying Bobrovsky $10 million or more. Is that a risk you're willing to take? I think many of you would say yes.
The Blue Jackets have expressed their desire to keep Bobrovsky if they can find common ground. But if not, here's your plan B. Honestly it could be worse. Merzlikin's upside does take some of the sting out of losing a star.
Elvis Merzlikins, with a potentially bright NHL future in sight, checks in at No. 3 in our Blue Jackets prospect rankings. #CBJ https://t.co/AZmYYQIojB

— 1st Ohio Battery (@1stOhioBattery) August 29, 2018
Even Later – Daniil Tarasov
From a lost draft season to the potential starter for Russia at the World Juniors, Tarasov is writing quite the story for himself. His recent performance at the Four-Nations Tournament opened eyes. He was one of if not the best player on Russia.
If Tarasov keeps this going, we could eventually see him in Columbus. If we assume any combination of Bobrovsky, Korpisalo or Merzlikins patrols the crease for the next few seasons, having Tarasov on deck is a nice position to be in. Again, if he reaches his upside, it takes some of the sting out of possibly losing Bobrovsky.
The Blue Jackets also have Matiss Kivlenieks and J.F. Berube likely to share time in Cleveland. Kivlenieks could be interesting much later on. Berube can come to Columbus this season in the event of injury. He can also help mentor Matiss.
Losing Bobrovsky will hurt. You don't just replace a multiple Vezina winner. However the Blue Jackets are positioned to move on if they have to. That's how the goalies have to see this situation. There might be an opening. They have to play like it's their position to lose. A great season from Korpisalo could give him his chance. Merzlikins could benefit from timing.
Or maybe Bobrovsky does stay. Which would you feel better about? Would you rather have Bobrovsky at $10 million or Korpisalo/Merzlikins for a small percentage of that?
If Columbus doesn't pay up, life without Bobrovsky will become reality. But given who's on deck, there's worse things that could happen.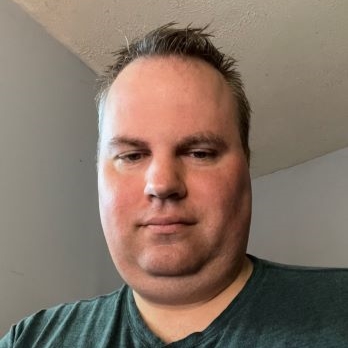 I am a fully credentialed writer who covers the Columbus Blue Jackets, Cleveland Monsters and Erie Otters as well as the Ontario Hockey League and NHL Draft. The 2022-23 season will mark nine seasons with the Hockey Writers. I am also the site's Credentials Manager. Please take note of the updated Twitter handle: @mark_scheig.