Don Cherry is a Canadian icon. His "Coach's Corner" segments on Hockey Night in Canada broadcasts get great ratings due to his straightforward commentary. His Rock 'Em, Sock 'Em Hockey videos are best sellers, he makes celebrity endorsements and his name is on bars and restaurants across Canada. And he has the loudest selection of jackets since Herb Tarlek of WKRP in Cincinnati.
Despite his controversial reputation, Cherry is esteemed by his fellow Canadians. In 2004 he was voted 7th Greatest Canadian in a nationwide CBC poll. He has achieved far greater fame and fortune than he ever did as a hockey coach.
Don't Miss our Tribute to the Greatest Rockies Players Ever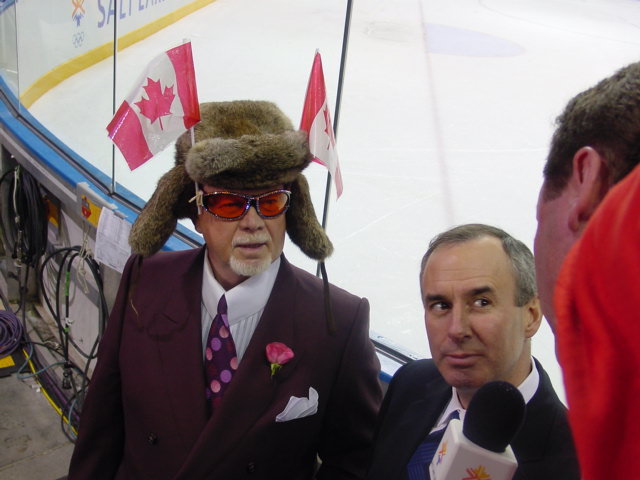 April 1980 marks 30 years since Cherry last coached in the NHL. That has created two generations of hockey fans who never had the opportunity to know him as a coach. With that in mind, here's a look at "Grapes" the coach, focusing on his final season, 30 years ago, with the Colorado Rockies.
As a player,
Don Cherry a Career Minor Leaguer
As a player, Don Cherry was a career minor leaguer. He played for 9 teams in 18 professional seasons. Cherry's NHL playing career consisted of one game with the Boston Bruins in the 1955 playoffs.
His coaching career began with the Rochester Americans of the AHL halfway through the 1971-72 season. Cherry coached there for 2 1/2 seasons before taking over the NHL's Boston Bruins for the 1974-75 season. In his 5 seasons with Boston, the brash Cherry became wildly popular among Bruins fans, not necessarily with Bruins management, i.e. General Manager Harry Sinden. He led the Bruins to two Stanley Cup Finals and two more conference finals appearances in his final four seasons. He won the Jack Adams Award as NHL Coach of the Year in 1976.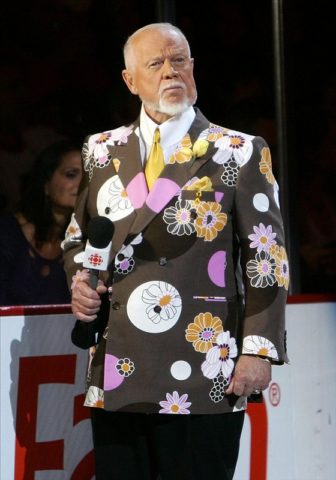 Cherry's tenure in Boston came to an end after his team was eliminated by Montreal in the 1979 Eastern Conference finals. The Bruins were leading game seven with less than two minutes to go when they were called for having too many men on the ice, a crucial coaching error. On the ensuing power play the Canadiens scored to tie the game, then won it in overtime. Sinden fired Cherry soon after.
Meanwhile, across the country, Colorado Rockies hockey was sick and getting worse. After making their first NHL playoff appearance in 1977-78, the Rockies regressed, finishing the 1978-79 season with a record of 15-53-12, good for dead last in the NHL. Home attendance averaged less than 7,000 per game. The Rockies were in need of a coach, as well as NHL credibility.
Don Cherry could provide both.
Cherry's brash, outspoken nature became an instant hit in Colorado. Mile High hockey fans loved "Grapes". His beloved pit bull, Blue, became a local celebrity as well. The Rockies began to receive far more coverage in the local media than ever before and even casual sports fans began to take notice. One popular move by Rockies management was a local TV commercial featuring Cherry, who closed the ad with the tagline "I'll tellya one thing-we're gonna be tough!". Colorado hockey fans felt that they finally had a reason for optimism.
Colorado Rockies Hockey – A Tough Brand
Despite the new attitude and hard-hitting play, victories were hard to come by. The Rockies made several personnel moves to try to improve. At the start of the season, they brought in forward Rene Robert, who had been a member of the famed "French Connection" line for the Buffalo Sabres. In October they traded defenseman Barry Beck to the New York Rangers for Mike McEwen, Lucien Deblois, Pat Hickey and two others. And in December they acquired future Hall of Famer Lanny McDonald from Toronto. But none of the moves seemed to make a difference in the standings.
In Cherry's opinion, the Rockies big problem was goaltending. Their top goalie was Hardy Astrom, who many referred to as the "Swedish Sieve". Astrom had a habit of letting in terrible, team-deflating goals and that infuriated Cherry. According to legend, after one particularly bad game Cherry said to Astrom "If I had a gun I'd shoot you".
Tensions with Management
As in Boston, Cherry did not get along with the general manager, in this case, Ray Miron. As the losses mounted ownership grew disenchanted, and without the support of Miron, Cherry's position became tenuous.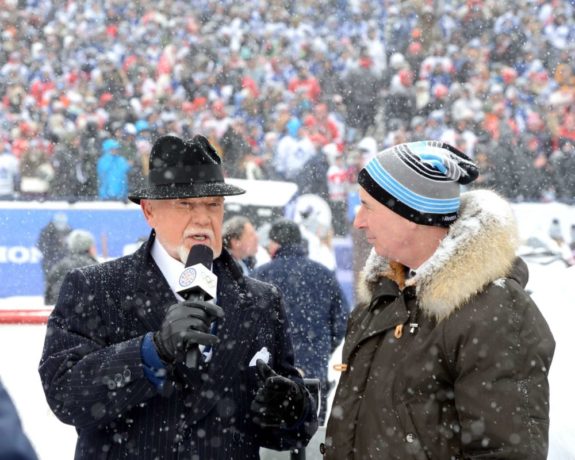 Early in the season, Cherry had publicly promised to throw a party for the Rockies when they reached 16 wins, 1 more than the previous season. The Rockies didn't get their 16th victory until their 59th game, February 22nd, 1980.
Although the season would be, by far, the worst in Cherry's NHL coaching career, there were some highlights:
Cherry's first return to Boston was a rousing success. The Boston fans greeted him warmly and the Rockies won the game 5-3. Near the end of the game Cherry called a time-out. Fans asked him for  autographs and he signed through the time-out, enraging Bruins management.
For the only time in their existence in Colorado, the Rockies beat the Montreal Canadiens.
McEwan Incident Gets Don Cherry in Hot Water
Many observers, including Cherry himself, feel that one particular late-season incident sealed Cherry's fate. Defenseman Mike McEwen was a favorite of the Rockies owners. In a March game against Chicago he disobeyed Cherry and stayed out too long on several shifts. After the Blackhawks scored what would be the winning goal on one of McEwen's extended shifts, Cherry grabbed him by the jersey and shook him when he returned to the bench. McEwen left the team for several days, but came back after meeting with Miron and the owners. Cherry later claimed that he believed McEwen returned to the team because he was promised that Cherry would be fired.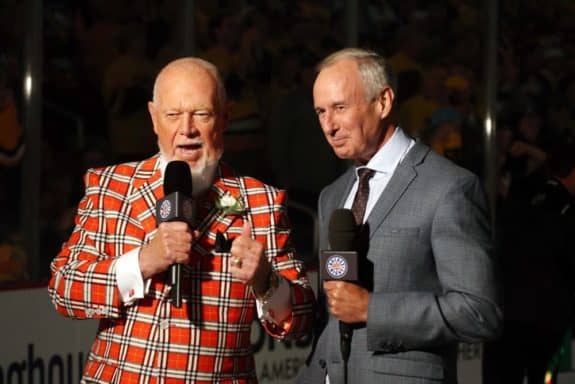 The Rockies final home game was a fitting farewell. The Denver area was in the midst of a blizzard, yet over 12,000 people made their way to McNichols Arena to see the Rockies play Pittsburgh. Cherry came out for the start of the game wearing a cowboy hat and cowboy boots. Rockies players formed two lines and crossed their sticks in an arch for Cherry to walk through. The Rockies won their home finale, beating the Penguins  5-0 for their 19th and last win of the season. Their final record was 19-48-13.
The End of Don Cherry's Coaching Career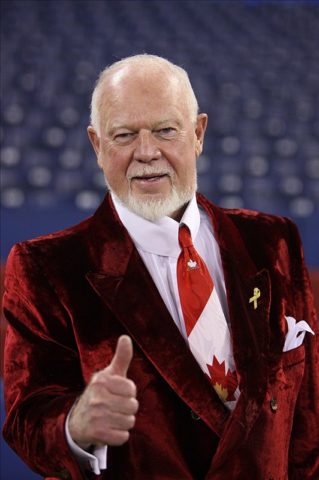 Although most expected that Cherry would not return as coach, management waited 6 weeks after the season ended before they formally fired him. Rockies owner Armand Pohan held a press conference announcing the decision and outlining his reasons. Among them:
The Rockies won only 4 more games than the previous season. (They won 22 games in 1980-81, but attendance dropped sharply.)
While home attendance climbed by almost 150,000, the addition of high-priced players such as Rene Robert and Lanny McDonald offset the increased revenue.
The Colorado Rockies decision turned out to be a blessing for Don Cherry. With his team out of the playoffs, Cherry was asked to do analysis for Hockey Night in Canada. And that opportunity led to "Grapes" entertaining and enlightening hockey fans across North America for the past 30 years.
This article was originally published in January, 2010.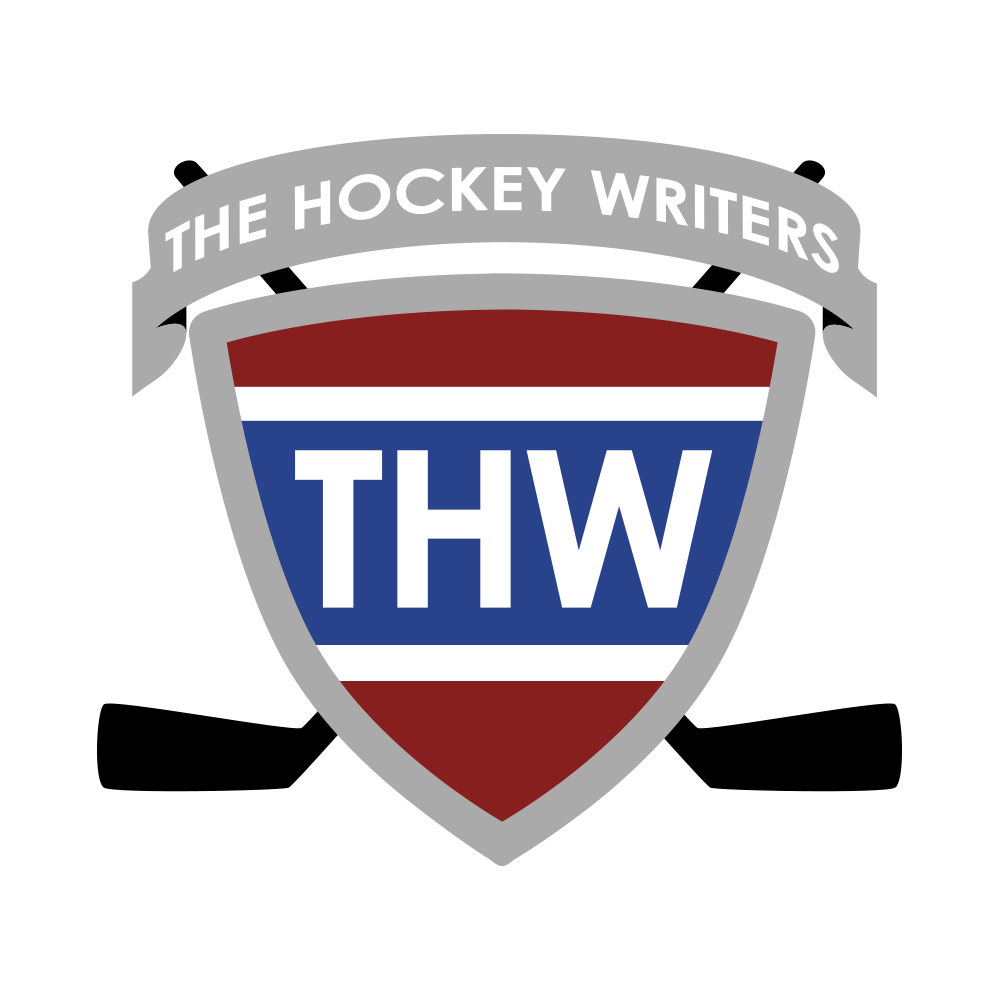 The Hockey Writers is:
1) A top-tier hockey media company delivering a top-notch, in-depth look at the NHL
2) A collective of some of the best hockey writers anywhere
3) A multimedia provider with daily podcasts and YouTube shows
4) Well-respected and widely-cited NHL prospect and draft resource