In the first few years of Peter Chiarelli's tenure in Boston, the organization experienced its worst draft drought in a long time. Fortunately for the Bruins, Chiarelli was able to string together a number of strong trades and free agent signings that would help lead the team to a Stanley Cup victory in 2011.
Although Chiarelli is now setting up shop in Edmonton, he was generous enough to leave behind an unenviable cap situation for his successor, Don Sweeney. Within the span of a week, Sweeney traded Milan Lucic, Dougie Hamilton, and Carl Soderberg, acquiring a bundle of prospects and picks in the process.
In all, those three players netted three first round picks, two second round picks, a sixth round pick, and two prospects with NHL upside. On the surface, the return might suggest the organization was embracing a rebuild. That could not be further from the truth.
The Problem
In addition to creating immediate cap flexibility, these moves help rectify a problem that has plagued the Bruins over the last decade. That issue is a dearth of NHL-ready talent on entry level contracts.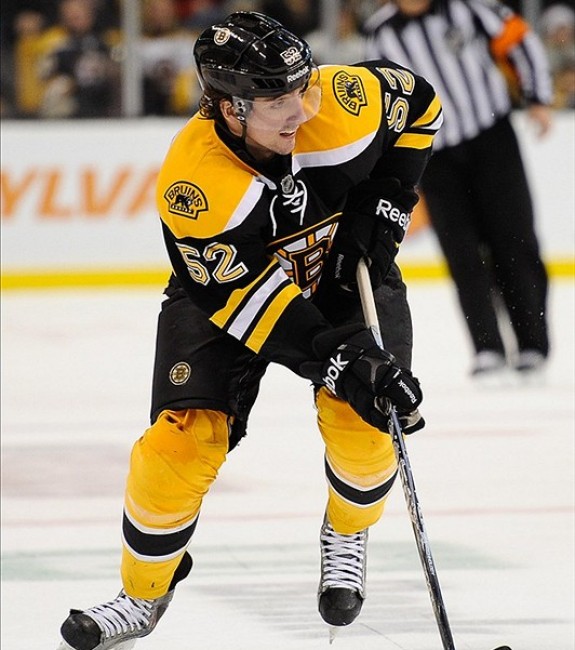 Young talent has always been a valued commodity in the NHL, but never more so than in the Salary Cap era. With this spring's trades, Sweeney added an additional four top-60 draft picks this year, plus a potential lottery pick from San Jose in next year's draft. That influx of talent has helped to overhaul Boston's prospect pool.
The Scouting
Simply having a lot of draft picks doesn't guarantee success. That's why scouting also plays a major role in this process. If your team has a strong scouting staff, the pile of picks becomes significantly more valuable.
In Boston's case, they have just completed their second draft under Keith Gretzky's guidance. Gretzky took over as the team's Director of Scouting in the summer of 2013. While it's still early, his first draft class looks impeccable.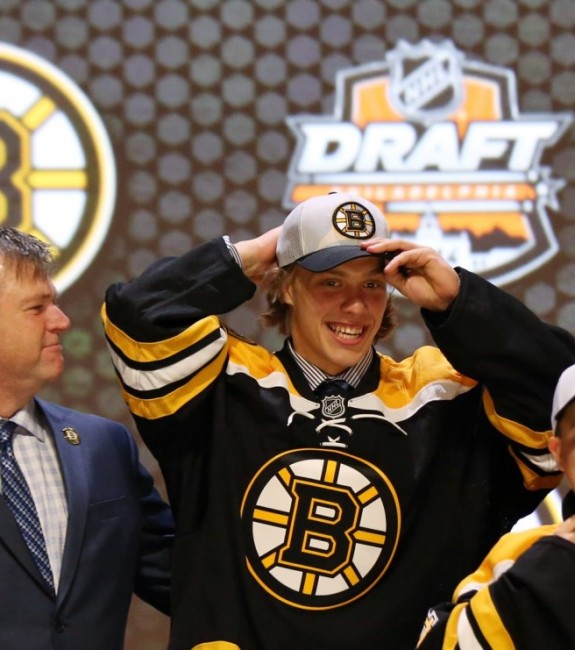 The team landed David Pastrnak with the 25th overall pick, which looked like more and more of a steal as the season went along. Add in Ryan Donato (second round) and Danton Heinen (fourth round), two of the Boston's top offensive prospects, and it is easy to see why Sweeney was willing to use all of the draft picks he acquired this season.
The Strategy
Late in Chiarelli's tenure, the team started to shift away from drafting players from the Canadian junior leagues (OHL, QMJHL, WHL), instead favoring European players and NCAA players. The opportunity for extended development, prior to the start date of the player's entry level contract, helps maximize the value of said deal.
This year, they changed gears, selecting players from the Canadian junior leagues with five of their top six picks. These players, despite being drafted in the same general area, have staggered expected arrival times for the NHL, which, if all goes according to plan, will aid the Bruins in sustaining success. The goal is to have a steady flow of NHL-ready talent coming through the pipeline, providing efficient replacements for veteran free agents.
The Solution
The assortment of draft picks and prospects sound nice, but Sweeney also had to keep the present in perspective as he was wheeling and dealing this summer. In what looks like a masterstroke, he eliminated the cap crisis, re-stocked the prospect pipeline, acquired a number of trade assets, and assembled a team that will compete for a playoff spot.
In the short-term, Sweeney sent three top-9 forwards packing this summer and has already secured players to fill their spots. With the signing of Matt Beleskey, the acquisition of Jimmy Hayes, and the re-signings of Brett Connolly and Ryan Spooner, the offense, which desperately needed to be re-vamped, should not miss a beat.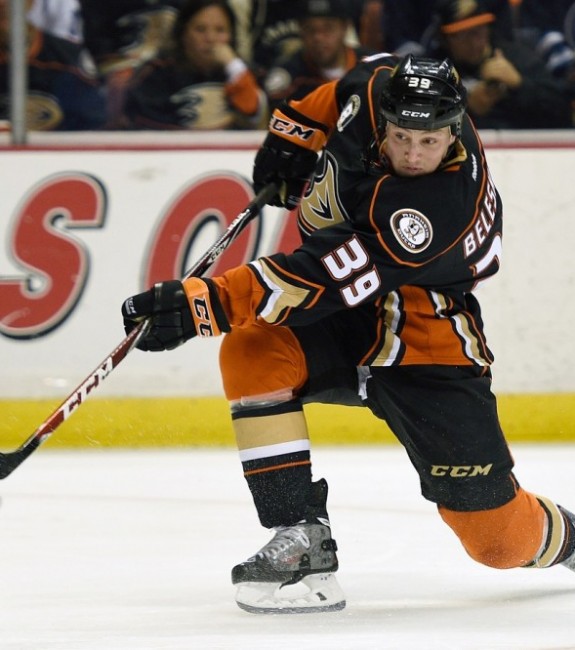 Defensively, things are still a work-in-progress, as the team continues to court Cody Franson. They have already assembled a group of players who will be fighting for a roster spot, with as many as nine different defensemen penciled in to speculative lineups across the internet. The defense performed poorly enough last year, that a bounce back from a few players could make this an improvement over last season (which is a little scary).
Looking a little further ahead, the Bruins have turned a dreadful financial situation into a great deal of promise. It's not difficult to imagine at least one or two prospects knocking on Boston's door in each of the next few seasons, with the hope being that strong drafting will replace those players in the pipeline.
Sweeney's shrewd negotiating skills and financial foresight have positioned the team perfectly going forward. In just three months, Sweeney has already displayed an ability to make bold moves with conviction, signaling a strong deviation from his predecessor and the status quo.
Will Sweeney's strategy pay off for the Bruins? Let me know what you think in the comments below or on twitter.