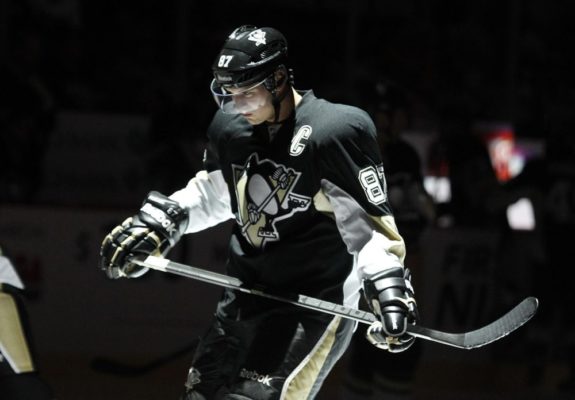 I hear the same thing from a lot of fantasy hockey veterans. A daily league like "DraftStreet" just isn't right for me. That could not be further from the truth. There really are so many reasons to play but of course, how about this one?
[Try Your Hand at Single Day Fantasy Drafts, click here…]
As always. do not forget to read Toli Metter's latest on some diamonds in the rough for daily leagues. Though it's still early in the year, it is never too early to make some money. Today I want to do something different.
DraftStreet Daily Picks Example
This is just a sampling thanks to Neil Parker, which was taken from Saturday, October 19th.
=================================
Draft Street's prices are updated daily and reflective of recent performances. Therefore, it is important to target a few players who are underachieving and due for a big night with your Fantasy Hockey Daily Games Picks.
LW Ryan O'Rielly, Colorado Avelanche – $7,835: Pick on the matchup against the Sabres and cash in on the discounted price. O'Rielly is an excellent hockey player.
LW Tuomo Ruutu, Carolina Hurricanes – $6,924: The Finn plays tough, with a chip on his shoulder, but can also chip in offensively. He gets prime offensive minutes too.
RW Jarome Iginla, Boston Bruins – $7,586: Look for Iginla to finally net his first goal of the season. The veteran is far overdue and has been snake bitten.
C Anze Kopitar, Los Angeles Kings – $9,049: The Kings' top pivot has been solid, but unspectacular thus far this season. It is a excellent matchup and reasonable price.
D John Carlson, Washington Capitals – $4,111: It hasn't been a good start for Carlson, but hosting the Jackets is a perfect opportunity for him to get it going.
D Slava Voynov, Los Angeles Kings – $6,309: With goals in his last 2 games, Voynov is heating up and a solid option given his price tag and offensive ability.
G Cory Schneider, New Jersey Devils – $18,265: This is a must win game for the Devils. They haven't won yet and are hosting their biggest rival, who are without 2 of their best players.
G Antti Niemi, San Jose Sharks – $22,218: If you can find room in your budget, than roll with the Sharks' goalie. Hosting the overachieving Flames is a great matchup.
=================================
Again please note these are picks made for DraftStreet only. The results listed below would have put you in the money.
DraftStreet Results:
Corey Schneider (NJD) — 21 save shutout, Win.
Antti Niemi (SJS) — 16 saves, 3 GA, Win
Anze Kopitar (LAK) — 3 assists, +1. 4 SOG
Ryan O'Reilly (COL) — Goal, assist, 5 SOG, 19:48 ATOI
Tuomo Ruutu (CAR) — Assist, +1, 2 SOG
Jarome Iginla (BOS) — Assist, +1, 3 SOG, 7 PIM
John Carlson (WSH) — 2 PIM, 4 SOG, -1
Slava Voynov (LAK) — 20:38 ATOI, -1, 1 SOG
=================================
Simple Verdict:
It is rather ironic that Neil's results were rather good, especially the Schneider shutout and the performances of Anze Kopitar and Ryan O'Reilly. Consider that, as of press time, Kopitar has no goals and all assists for a player who can score 30+. Yes, the defensemen picked did not do so hot but hey all the picks cannot be perfect.
Next week, we will make some picks of our own along with a few strategies. Good luck and as always you can follow me via Twitter. In the meantime. get off your butt and play DraftStreet on Saturday night. It cannot hurt.
Simply a hockey writer who is a jack of all trades. No question is too big or too small and in fantasy hockey there is no such thing as a stupid question. Now a proud, accredited member of the FSWA. I am also a New Jersey Devils lead writer, prospects writer, humorist, and so much more. You can find me on Twitter at @ChrisWasselDFS