Last week, The Hockey Writers took a look at some potentially valuable forwards that were under 15% owned in Yahoo! formats. Players such as Alex Chiasson, Alex Killorn, and Frans Nielsen were just a few of the forwards mentioned, but fantasy hockey managers must also be wondering if there are some defensive gems hidden in their respective free agent pools.
[Try Your Hand at Single Day Fantasy Drafts, click here…]
This week, THW will focus on five defensemen that could be primed for decent production for the rest of this fantasy hockey season. Not only are some of these defensemen budding players in their own right, the lot of them are less than 20% owned in Yahoo! formats – something that could entice managers to take a flier if depth, injuries, or inconsistencies on the defensive front become a problem.
Cam Fowler (Anaheim Ducks – D)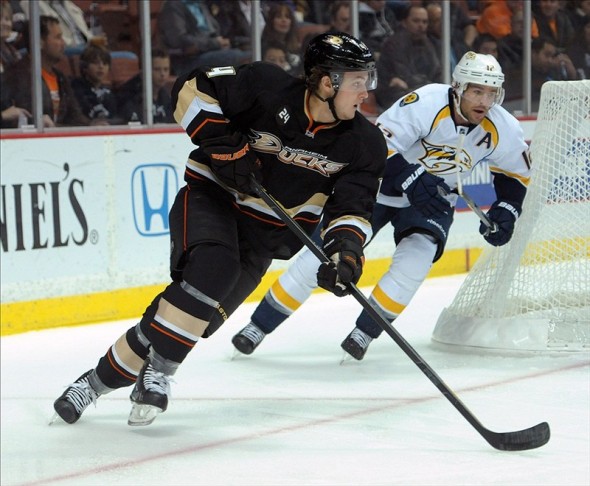 Fowler might not be the best option for a fantasy manager looking to maintain their +/- rating, but the former first round selection can sure fill out other categories in fantasy leagues. Fowler's drop in offensive production has been quite noticeable over the last three years, but the defenseman should be easing into his role with the Ducks by now.
While Fowler only has three points (all assists) so far this season, he has recorded 19 shots on goal, 11 hits, and 11 blocks – making him a very useful player in leagues that value categories such as hits, blocks, and shots on goal. Seeing as how Fowler is averaging nearly 24 minutes of ice-time per game as well as time on the Ducks' primary powerplay unit, fantasy managers should absolutely keep an eye on the young blueliner as the season progresses.
Sami Salo (Tampa Bay Lightning – D)
Sami Salo has been receiving significant ice-time with the Lightning this year and he has certainly done the most with it so far. Through his first seven games played with Tampa Bay this season, Salo has registered five points (1 Goal, 4 Assists) and has a +3 rating to show for his even-strength play.
Despite the fact that managers might question Salo's ability to play out a full season, they should take note that the defenseman played in 46 out of 48 contests for the Lightning last year. As long as Salo is receiving ample time on Tampa Bay's blueline and getting minutes on the Lightning's top powerplay unit alongside players such as Steven Stamkos and Martin St. Louis, then fantasy managers should absolutely snag the d-man if their roster allows such a move to be made.
Jonathan Ericsson (Detroit Red Wings – D)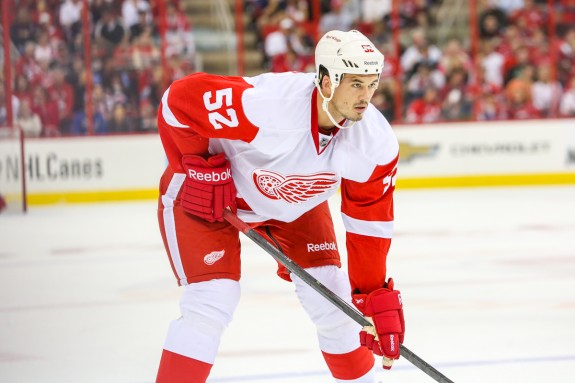 Jonathan Ericsson hasn't eclipsed the 15-point mark over his six year NHL career, but the defenseman has been earning more playing time this year with the Red Wings. Last year, Ericsson compiled 13 points (3 Goals, 10 Assists) in 45 games played for Detroit and saw his ice-time rise to a career-high average of 21:19.
Since Ericsson has been getting nearly a minute more of ice-time during the first several games of the '13-'14 NHL season, fantasy managers should be aware that the Swedish defender could be in line for more offensive output. Having three points (1 Goal, 2 Assists) amassed during the young season only helps Ericsson's cause for roster addition, and managers certainly shouldn't be surprised if the defenseman surpasses his career-high point totals this season by a significant enough margin.
Derek Morris (Phoenix Coyotes – D)
With defensemen such as Oliver Ekman-Larsson, Keith Yandle, and Zybnek Michalek populating the Coyotes' blueline, players such as Derek Morris might get glossed over in fantasy leagues. Morris is only 6% owned in Yahoo! leagues, but he has already put up six points (2 Goals, 4 Assists), a +3 rating, and 14 hits in his first seven games played this season.
Ever since Morris' return to Phoenix, he has not been able to reproduce the statistics that made him such a reliable defenseman throughout the first decade of the twenty-first century. While offensive expectations for Morris should be tempered by fantasy managers for the most part, it is hard to ignore the fact that the defenseman has been receiving an increased amount of ice-time over the last few games. Morris might not be the first option that jumps to mind when one wants to add depth to the defensive core of their fantasy team, but for the meantime he has earned himself more responsibility through sound play over Phoenix's first several games of the '13-'14 NHL season.
Brenden Dillon (Dallas Stars – D)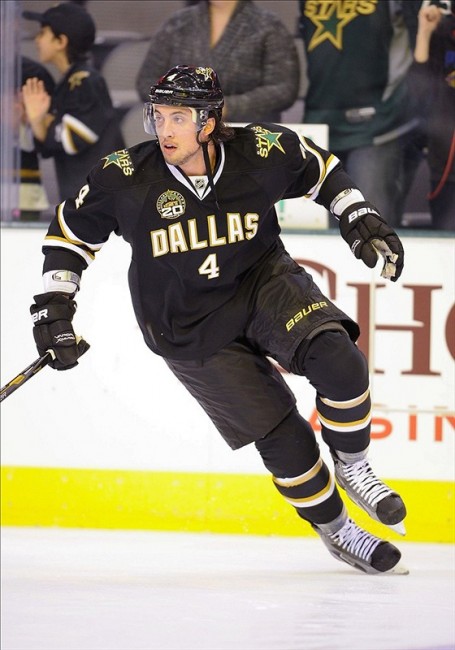 Brenden Dillon has had quite a journey to the NHL after not being drafted, and the young defenseman has certainly made the most of his opportunities. In eight games played this season, Dillon has already recorded half of the points (2 Goals, 2 Assists) that he managed to score last season.
Averaging slightly more than 20 minutes of play per night, Dillon could be a great option for managers in deeper leagues, especially since he is only 5% owned in Yahoo! formats. Fantasy managers should continue to track Dillon's progress over the next several games, and should definitely consider picking up the young blueliner if he keeps up his current rate of production.
*** Feel free to comment on players that you feel might have been left off of this list as THW will continue providing such lists for the remainder of the fantasy hockey season.
In his third year with The Hockey Writers, Toli covers all things related to the New York Islanders. Focusing on the Islanders, the NHL Draft & draft-eligible prospect goalies, and hockey history, Toli can be contacted on Facebook by searching/messaging Toli Metter and on twitter by searching @ToliMetterTHW.