This marked the second season in a row that the Anaheim Ducks were not in the playoffs. What was even more damning though is that the Ducks were one of only six teams to not qualify for this season's expanded playoffs format.
Related: Reliving Corey Perry's Winning Journey
The Ducks are far from a playoff team and they'll admit just as much. But what they can take away from the 2020 postseason is what went right for the teams that made it far and what went wrong for the teams who expected their playoff runs to be much longer.
Depth Is King
Injuries can happen at any time, which is why it's important to have players on your roster that are ready to step in at any time. Dallas Stars forward Joel Kiviranta, for example, did exactly that. Kiviranta came in for an injured Andrew Cogliano in Game 7 of the Western Conference Semifinal and scored a hat trick, the last of his three being the overtime winner, which set the Stars up against the Vegas Golden Knights. The Stars got contributions from just about anybody that saw the ice during the 2020 Playoffs, and that is why they were able to make it all the way to Stanley Cup Final.
While a team like the Tampa Bay Lightning was chock-full of offensive talent, they got contributions from bottom-six players like Yanni Gourde, Blake Coleman and Kevin Shattenkirk—who scored the game-winner in Game 4 of the Stanley Cup Final to give the Lightning a 3-1 series lead. Even injured captain Steven Stamkos returning for Game 3 in the Stanley Cup Final as a fourth-line winger energized the Lighting, his one and only shot of the game being a goal in the Lightning's 5-2 win.
Nazem Kadri was an important acquisition by the Colorado Avalanche to strengthen the team down the middle and he proved his importance by being the Avalanche's third scorer behind Nathan MacKinnon and Mikko Rantanen. The one-two punch of MacKinnon and Kadri is locked in at $10.8 million over the next two seasons, incredible value for two players of their caliber.
The Ducks didn't get a lot of depth scoring this season, particularly from both their young forwards and blue line. The playoffs are a series of long, grueling battles and you need production from wherever you can get it.
Defense Wins Championships
The reason that the teams who competed in the Conference Finals were able to advance so far was that they received plenty of contributions from their blue line. Shea Theodore and Victor Hedman led the pack for Vegas and Tampa respectively while Ryan Pulock and Devon Toews combined for 20 points in 22 playoff games for the New York Islanders.
Miro Heiskanen (6 G,19 A – 25 points in 25 games) looks set to take the mantle from John Klingberg (4 G, 16 A – 20 points in 24 games) sooner than later. For now, the duo is a formidable combo at both even strength and on the power play for the Stars. Teammate Jamie Oleksiak also chipped in with two game-winning goals.
A glaring weakness that the Ducks possess is the limited offense their defense produces. Cam Fowler never really developed into the offensive powerhouse that some envisioned when he first entered the league. The 40 points he scored during his rookie season a decade ago remains his career-high.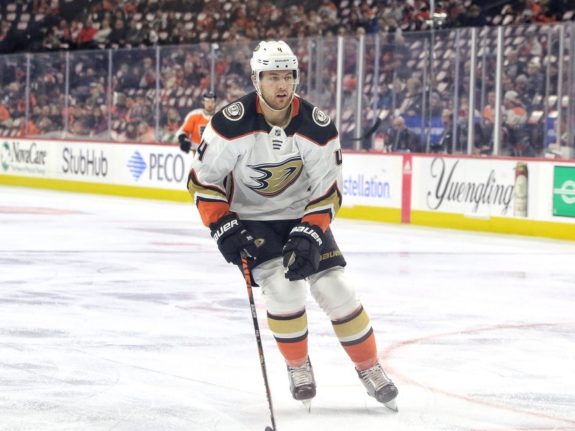 Hampus Lindholm has quietly had several seasons of quality offense but he was never going to be a player relied on for his offense as much as his defensive acumen. Josh Manson has heavily regressed on the offensive end after scoring 37 points during the 2017-18 season. The Ducks need more from their defense.
Goalies Are Gold
There were plenty of goaltending tandems during the postseason with the St. Louis Blues and Carolina Hurricanes deploying both of their goalies numerous times throughout their playoff runs. Other teams like the Stars and Vancouver Canucks saw their backup goaltenders take center stage. Last season's breakout star, Jordan Binnington of the Blues, struggled during the playoffs and at times ceded the net to backup Jake Allen during their series against the Canucks.
Now, whether teams will begin to run 1A/1B goalie tandems in the future is still up in the air. But it's clear to see that having an above-average backup (or even third) goalie could potentially make or break a playoff series. While Carey Price is still a long way from ever being in a 1A/1B situation, the Montreal Canadiens acknowledged that they need someone more capable behind Price and acquired Allen from the Blues shortly after both teams' playoff runs came to an end.
The Ducks are currently without a backup goaltender with Ryan Miller hitting free agency in about a week. There's been little news regarding talks between the two sides, and the uncertainty of when and where the 2020-21 season will take place has also weighed on Miller's mind.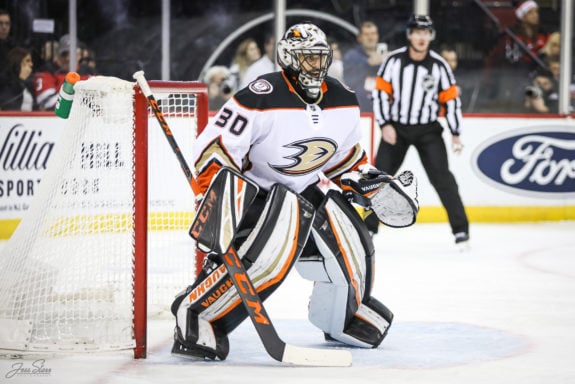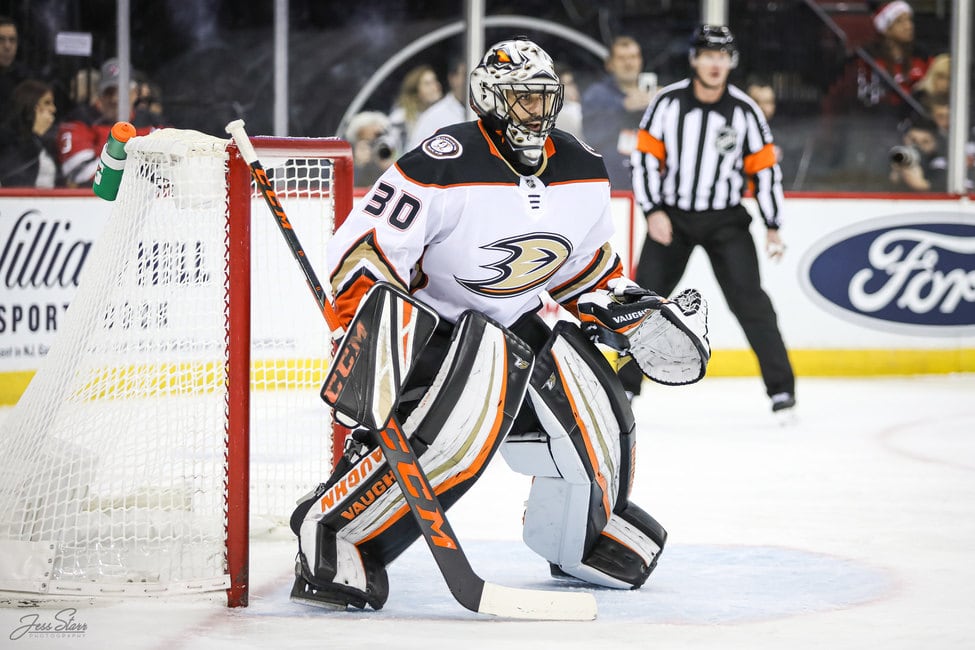 The Ducks' top priority this offseason would be a backup to spell John Gibson if Miller decides to opt-out of the upcoming season or doesn't re-sign. While Gibson has been one of the Ducks' best players since he became a full-time starter, he did just suffer his worst statistical season and it would be worth it to find a capable backup that can give him more rest during the regular season.
Veteran Experience
The Stars felt that they were missing players who carried ample amounts of playoff experience, so they went out and signed a pair of Stanley Cup Playoffs veterans in Joe Pavelski (13 playoff seasons) and Corey Perry (12 playoff seasons). While they're no longer the 30-goal scorers of yesteryear, the former Pacific Division rivals can still find the right spots and make their presence known in front of the net. The U.S.-Canadian tag-team scored all of the Stars' goals in their Game 5 win against the Lightning.
The Stars also had Cogliano on their roster, whom they acquired from the Ducks during the 2018-19 season. Cogliano has eight years of playoff experience (eight consecutive years of playoff experience, actually) and while he won't show up on the score sheet every night, he's a pesky, speedy forward who can play on the penalty kill.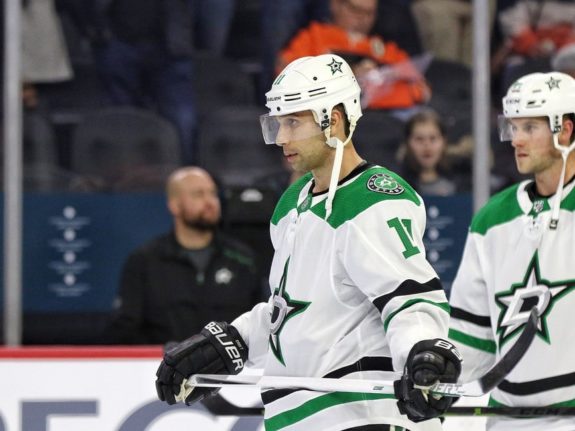 New York Islanders defenseman Andy Greene hasn't been to the playoffs much in the last decade but he and Nick Leddy provided a strong veteran presence on the Islanders' blue line, something that was extremely crucial when Johnny Boychuk went down early in the playoffs with a head injury.
While their playoff runs probably were not quite as long as they hoped they would be, the Pittsburgh Penguins and Toronto Maple Leafs brought in veterans with plenty of playoff experience in Patrick Marleau and Jason Spezza, respectively. For each playoff team, it was clear that emphasis was placed on having veteran experience on the team.
Playoff Prowess
Only a small amount of players on the Ducks have extended playoff experience, captain Ryan Getzlaf being one of them. Aside from Perry and Cogliano, there were plenty of other former Ducks on teams that competed in the 2020 Playoffs. Pat Maroon, Luke Schenn and Anton Khudobin competed against one another in the Stanley Cup Final along with Perry and Cogliano. There was also of course Shea Theodore and William Karlsson, two players Ducks general manager Bob Murray will probably never hear the end of it about.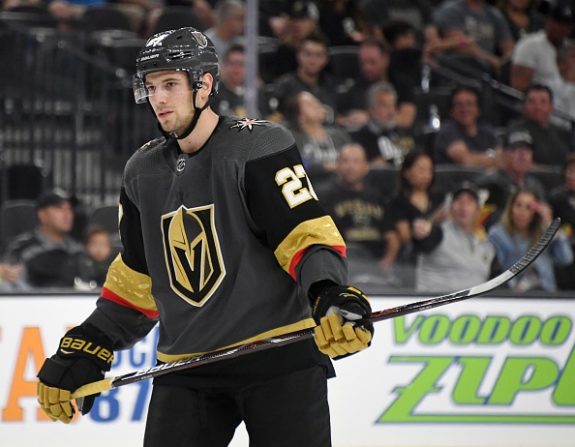 Sami Vatanen contributed three points in seven games for the Hurricanes during their 2020 playoff run. Lastly, David Perron was a key contributor for the Blues in what was otherwise a forgettable playoff run compared to the season prior. Others like Nick Ritchie, Ondrej Kase, Derek Grant, Nate Thompson, Devin Shore, Carl Hagelin, Mathieu Perreault, Logan Shaw, Nick Bonino and Marcus Pettersson contributed either very little or not at all.
Related: A Look Back at the Ducks' 2011 Draft
The reason the Ducks did so well in the playoffs for such a long time was that they had players like Perry, Getzlaf, Ryan Kesler and Francois Beauchemin who carried plenty of playoff experience. The hope should be that the team can bounce back in the next several years, whether that's through a retool or rebuild, and then employ a strategy similar to the Stars where they're able to pick up some playoff veterans to help steady the ship of young players, especially if Getzlaf is close to or at the end of his career by then.
Next Steps
Again, the Ducks aren't likely to see sniff the playoffs the next couple of seasons unless several of their players take big leaps in their development. Murray's contract runs out in 2022, which means there is a very small window to get Anaheim back to contention before Ducks ownership needs to make a decision on how to move forward. Murray did a solid job crafting a team that was a Stanley Cup contender from 2013 to 2017, but a myriad of puzzling moves over the last few seasons have led to the team sink to levels not seen since the turning of the decade.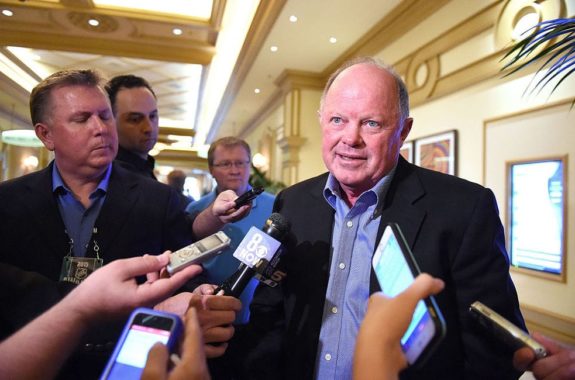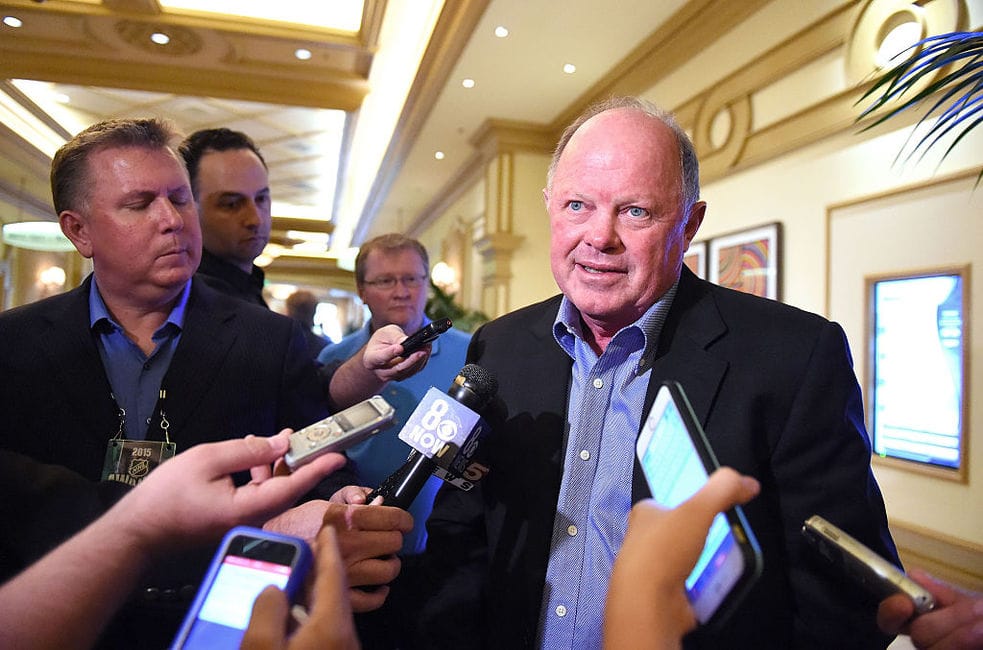 Whether Murray is still around when the Ducks return to the playoffs is still to be determined, but whoever will be pulling the strings above head coach Dallas Eakins has to know that improvement is needed going into the 2020-2021 season. Applying what they have learned from the 2020 postseason will go a long way toward achieving that.
---
---