Let me be clear right off the bat. The Anaheim Ducks are set in between the pipes with John Gibson as their starting goaltender. However, the backup goalie situation is a bit murkier. With Ryan Miller an unrestricted free agent this offseason and his return still unknown, there are questions to be answered. Miller said that in a normal year he would have probably made a decision and the landscape of the league would have shown him what's going on (from 'Lebrun: Family matters for free agents, from Alex Pietrangelo to Ryan Miller,' The Athletic, 09/14/20).
Related: Jonathan Toews – Beyond the Glory
There are a handful of in-house options that Anaheim could opt for if Miller doesn't return. The Ducks could also decide to pursue a solution via free agency as well.
In-House Options
Anthony Stolarz
Anthony Stolarz, whom the Ducks signed in July 2019, is the most sensible in-house option to back up Gibson if Miller decides not to re-up. Stolarz only started one game during the 2019-20 season (a 4-2 loss to St. Louis), but he did start 39 games for the San Diego Gulls in the AHL, sporting a 2.66 goals-against average and a .922 save percentage.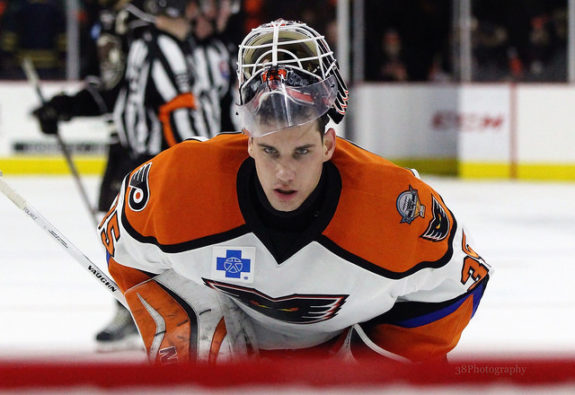 Stolarz also has NHL experience, having played in 18 games during the 2018-19 season, which he split between the Philadelphia Flyers and Edmonton Oilers. Though the 26-year-old has only played in 26 NHL games total in his career, he won't need to be relied upon for more than 35 games in a season and would provide a serviceable option to back up Gibson.
Lukas Dostal
Lukas Dostal is the Ducks' prized gem when it comes to their goalie prospects and it's easy to see why. The Czech has performed exceptionally well over the last couple of seasons in the Finnish Elite League and while he was poor at the World Juniors this year, that's not entirely indicative of how he plays on a regular basis.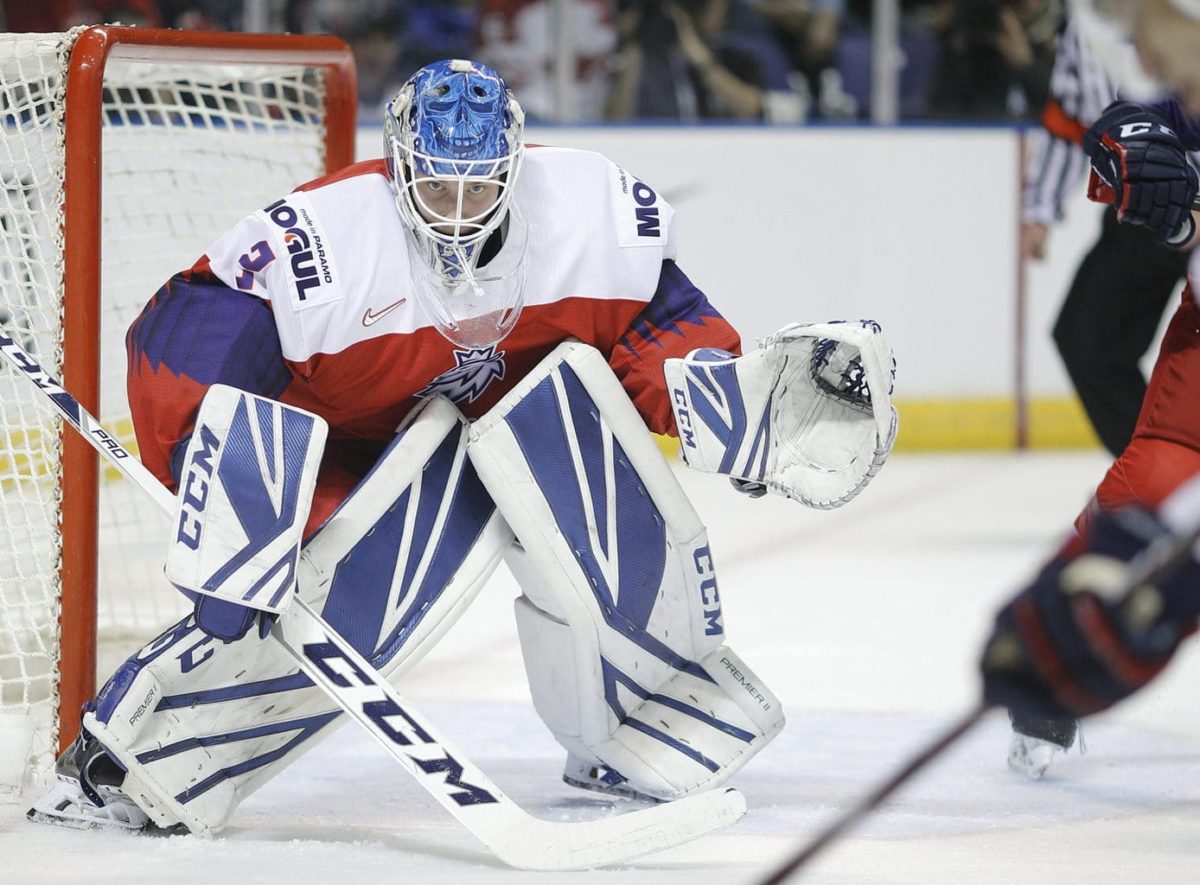 But, what does give Stolarz an edge over Dostal for the backup job is that Dostal has yet to make the journey across the Atlantic to play in North America. It's likely that Dostal will need some time to adjust to the smaller ice along with other variables.
Kevin Boyle
Kevin Boyle split goaltending duties with Stolarz in San Diego during the 2019-20 season. He's an unrestricted free agent this offseason but for logistics' sake, he'll be listed as an in-house option. Boyle appeared in five games for the Ducks during the 2018-19 season and shut out the Canucks in his second appearance and first career start. While it's still his only NHL win to date, Boyle wasn't necessarily to blame for the Ducks losing the four other games he played in.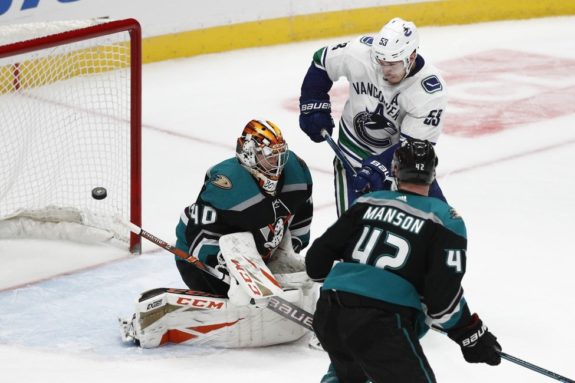 Though Boyle played in 43 games for the Gulls during the 2018-19 season, he did end up losing his starting job in the Calder Cup Playoffs to Jeff Glass, with the latter appearing in 11 of the 16 games. The door still isn't shut on Boyle returning to the Ducks organization in some capacity but at age 28 and with only a handful of games in the NHL, it's unlikely that Boyle will be an option for the Ducks moving forward.
Out-Of-House Options
The Ducks will have about $7 million in cap space once they can place Ryan Kesler on LTIR. That doesn't mean they're going big-fish shopping for someone like Braden Holtby, though. Big names like Robin Lehner and Jacob Markstrom are obviously out of the question with Gibson entrenched as the starter. Others such as Anton Khudobin, Brian Elliott, Thomas Greiss, and Cam Talbot, among others, will likely be looking for a team where they can be the guaranteed starter and get a slight increase in their salary.
Jimmy Howard
Though he had a poor season, former Red Wings goalie Jimmy Howard could be another option for the Ducks if Miller decides not to return. Howard is coming off of his worst full season as a pro, as he had a 4.20 GAA and .882 SV% in 27 games and lost his starting job to Jonathan Bernier. Howard's record was a putrid 2-23-2.
Related: 10 Biggest Oilers Draft Busts Since 2000
It's definitely not great by any means, but Howard's subpar performances over the last several seasons mean he's most likely taking a large pay cut from his previous $4 million cap hit. Perhaps a "show me" deal at minimum pay or close to it will act as motivation to Howard. After all, he would be backing up one of the best goalies in the league and learning from a superb goaltending coach in Sudarshan Maharaj.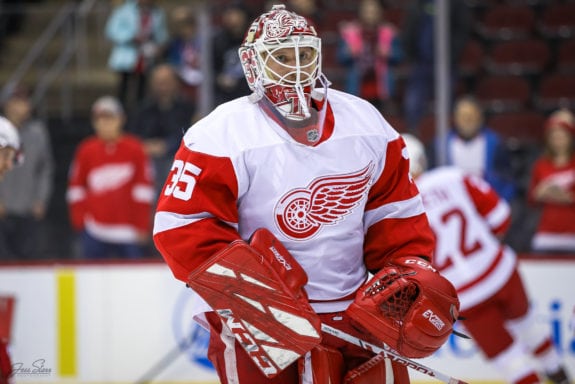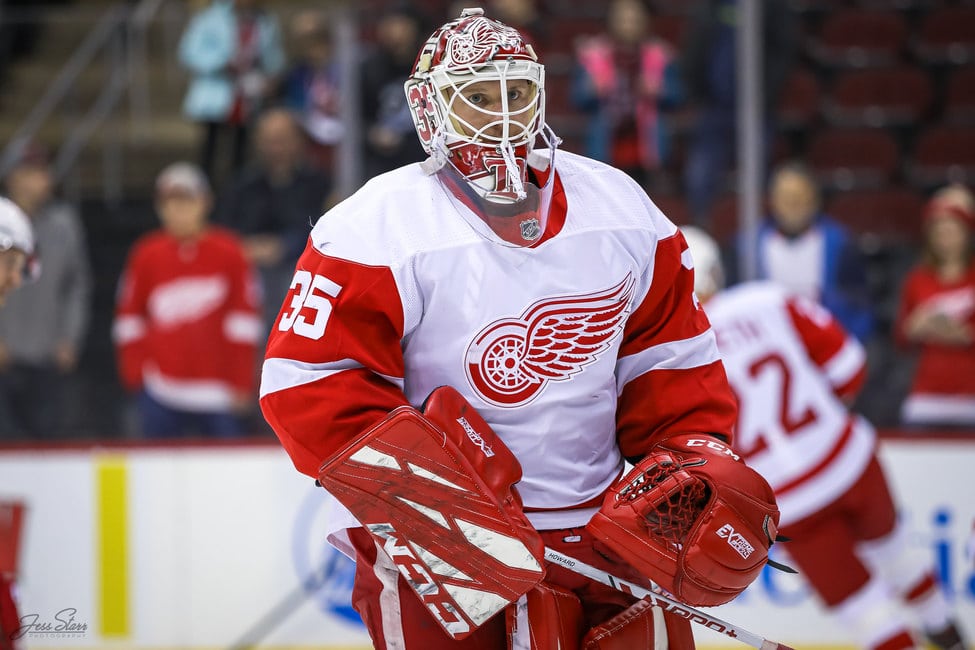 The Red Wings teams that Howard backstopped toward the tail-end of his tenure in Detroit were below-average at best, so moving from one subpar team to another – let's be honest, the Ducks are not close to being a playoff contender – shouldn't be much of a bother to the 35-year-old unless he's looking for one last playoff run.
Aaron Dell
Another option is Aaron Dell. Backing up Martin Jones in San Jose, Dell went 12-15 with a 3.01 GAA and .907 SV%. It's far from stellar but Dell's numbers are much better than Howard's and will suffice for a backup.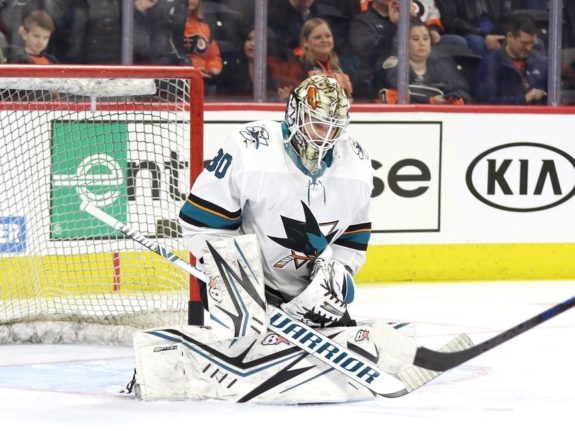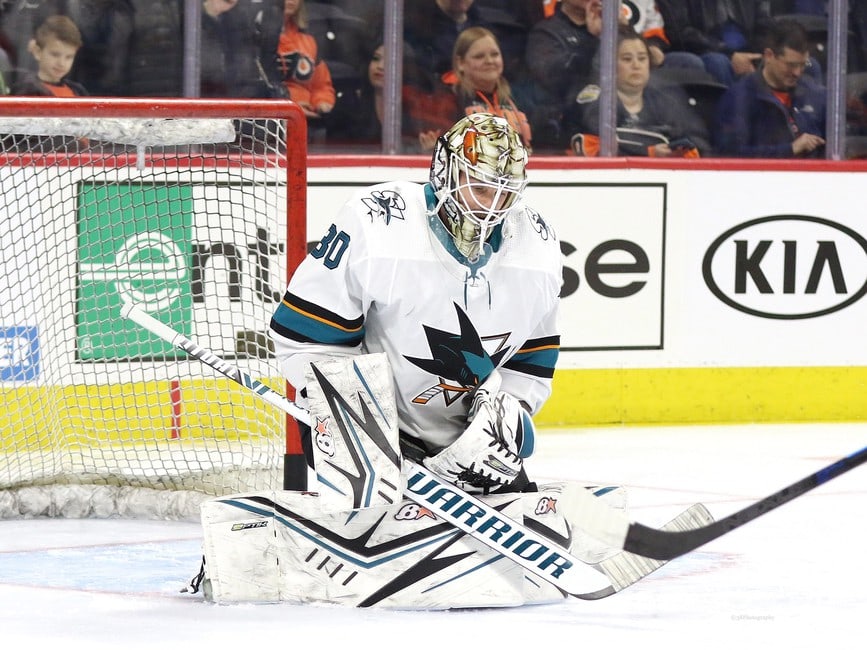 A career backup goalie, Dell would be relatively cheap and he would only be relied on to play about 30 to 35 games a season, which is just about close to his career average games played per season. Dell can be seen as a "safe" option as he won't put too much of a dent in the Ducks' cap space and could be the stopgap until Dostal arrives to take over backup duties.
Miller Time?
Of course, if Miller does indeed return to the Ducks for another (and possibly final season), then all of these options become irrelevant. Anaheim is one goalie injury away from a backup soon being needed once again, though. The Ducks could then go in-house or scour the free agency pool for a short-term option. As it stands, the conclusion of next season will once again likely bring about decisions regarding which direction to go for backup goaltender.
---
---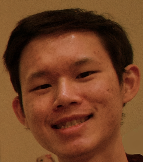 Derek has been a hockey fan for over 10 years and a sports fan in general for more than two decades.
Prior to graduating from UCCS in Colorado Springs, CO in May 2020 with a bachelor's degree in Sports Communication, he spent two and a half years as part of UCCS' on-campus student newspaper staff–both as a sports reporter and editor. He is now creating Ducks-related content from his home in Southern California.
In his free time, he enjoys playing FIFA, curating his Spotify playlists and attending concerts & sporting events