We're back with a prospect update and the first of the 2020-21 season! The Anaheim Ducks have a few new additions to the prospect pool, so it's time to recap and analyze their performances. Welcome back to our series updating you on some of the Ducks' top prospects and picks from the 2020 NHL Entry Draft.
Lundeström Excelling On Loan
Earlier this month, the Ducks loaned Swedish center Isac Lundeström to Timra IK of the HockeyAllsvenskan. It's his first time back in Sweden since he was loaned to Luleå HF in the Swedish Hockey League (SHL) for part of the 2018-19 season. Drafted 23rd overall in the 2018 NHL Entry Draft, he split the 2019-20 season between the Ducks and the San Diego Gulls. In the AHL, he managed to put up six goals and 21 points in 43 games played. With Anaheim, he amassed four assists in 15 games played.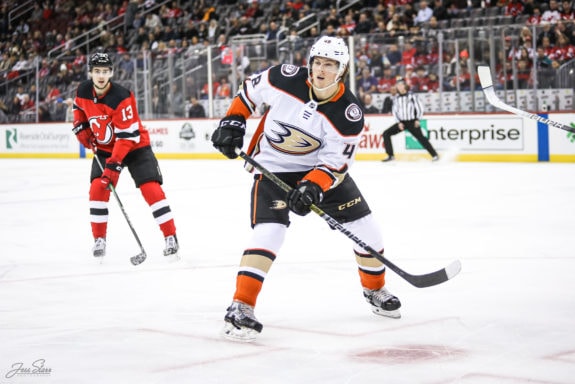 It's been a quick adjustment for Lundeström as he's totaled one goal and four assists for five points in five games played with Timra. He's currently ranked sixth in team scoring. This is his first time playing in Sweden's HockeyAllsvenskan. During his time in Sweden, he jumped straight to the SHL from the J20 SuperElit.
Lundestrom has an NHL out-clause to return to the team if play in North America is able to commence.
Upcoming Games: Oct. 26 vs. AIK, Oct. 28 vs. Södertälje
Galimov Following Up Impressive Rookie Season
At the 2020 NHL Entry Draft, Artyom Galimov became the first Russian drafted by the Ducks since goaltender Igor Bobkov in 2009 and their first Russian skater since Stanislav Chistov in 2001. It was Galimov's fourth time through the draft and he was selected 129th overall by the Ducks. During the 2019-20 season he received the Alexei Cherepanov Award (Rookie of the Year) for his production in the KHL. He amassed 13 goals and 10 assists for 23 points in 55 games played with Ak Bars Kazan.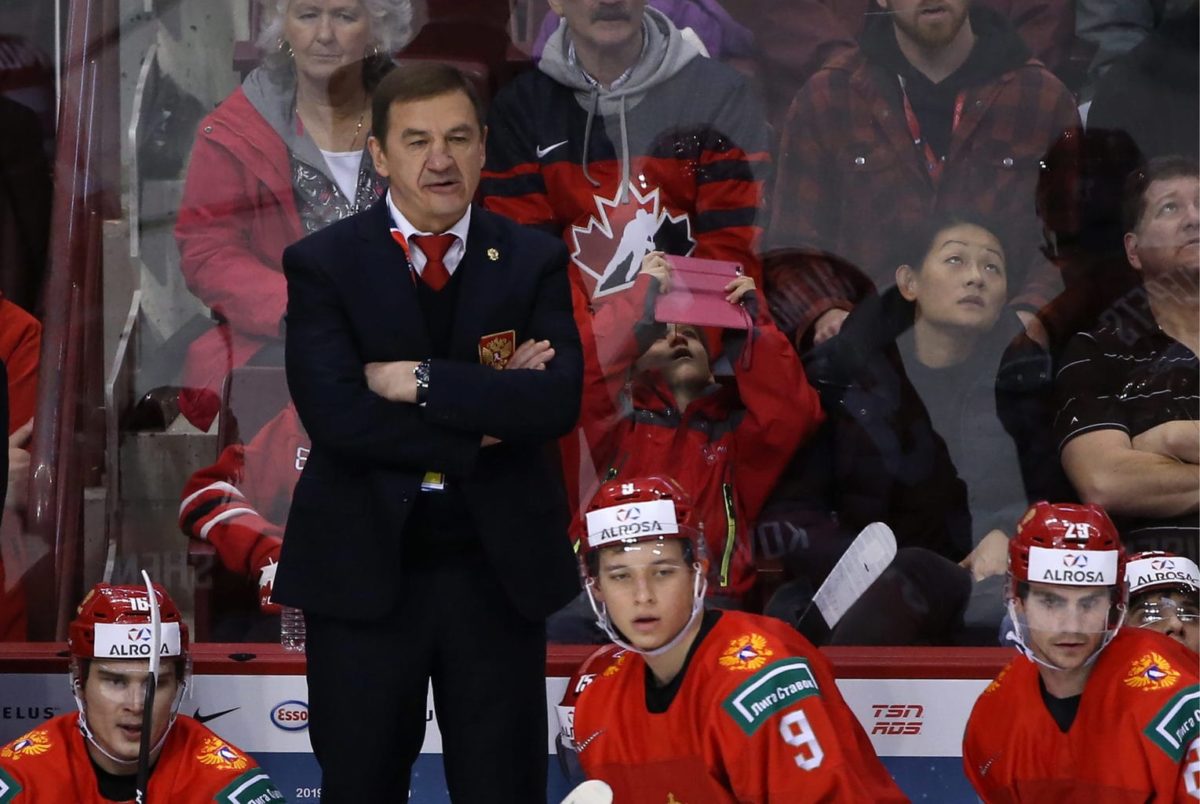 Currently in the 2020-21 KHL season he has three goals and six assists for nine points in 18 games played. That's good enough to be ranked fourth on his team in scoring, trailing only Stanislav Galiyev, Justin Azevedo, and Stéphane Da Costa. Kazan currently sit first in the KHL's Eastern Conference with a 13-4-4 record. They sit second in the league, trailing only HC CSKA Moscow.
Upcoming Games: Oct. 27 vs. Neftekhimik, Oct. 30 vs. Sibir
Albin Sundsvik
Albin Sundsvik's game generally doesn't involve a lot of offense, hence why he had only three goals and one assist in 38 games played for Skellefteå AIK in the SHL during the 2019-20 season. He's off to a fairly similar start to the 2020-21 season with one goal and one assist in 10 games played.
He was drafted 160th overall in the 2020 NHL Entry Draft by the Ducks. There is a chance he will be a part of Sweden's 2021 World Junior Championship (WJC) squad in December.
Upcoming Games: Oct. 27 vs. Malmö, Oct. 29 vs. Oskarshamn
Nickl Adapting Well in Sweden
Due to uncertainties surrounding the start of the Quebec Major Junior Hockey League's (QMJHL) season, Thimo Nickl decided to join up with Rögle BK's J20 side in the J20 Nationell in Sweden. He spent the 2019-20 season with the Drummondville Voltigeurs in the QMJHL amassing 10 goals and 29 assists in 58 games played. He was subsequently drafted 104th overall by the Ducks in 2020 NHL Entry Draft. Nickl had this to say about joining Rögle for the 2020-21 season.
It feels good that it's clear and that I know I should start playing hockey, it's like a dream. I got a good impression when I was here earlier this year and have heard a lot about the organization and the league. I hope to be able to contribute so that the team is successful.

Thimo Nickl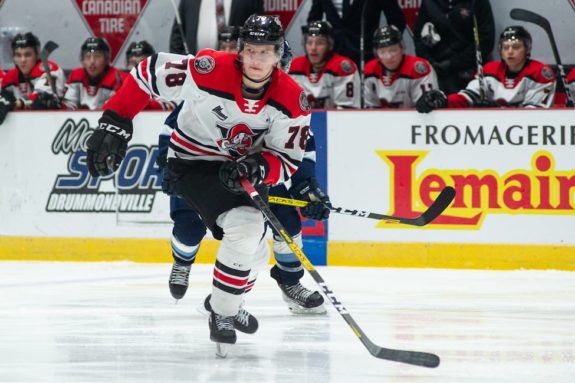 Nickl currently has four assists in six games played with Rögle. He will likely head to Edmonton for the 2021 WJC that begins on Dec. 25, 2020. He'll represent Austria as they were promoted to the tournament. It's a tough group in Pool B with their opposition being Russia, Sweden, Czech Republic and the United States.
Upcoming Games: Oct. 28 vs. Malmö, Oct. 31 vs. Örebro HK
Andersson Returns to Europe
After one season in North America with the Moncton Wildcats of the QMJHL, Axel Andersson has returned to Sweden. He is currently playing for Södertälje SK in Sweden's HockeyAllsvenskan after joining up with the team a couple months ago. He had previously played for the team during the 2018-19 season amassing five assists in 41 games played. Andersson had three goals and 21 assists for 24 points in 43 games played with Moncton during the 2019-20 season.
Currently, he's played 11 games for Södertälje during the 2020-21 season putting up one assist. It's likely that Andersson could return to the San Diego Gulls once the 2020-21 American Hockey League (AHL) schedule is determined.
Upcoming Games: Oct. 28 vs. Timra
Dostal Continues to Dominate in Finland
Ever since joining Ilves in the Finnish Liiga, it's been smooth sailing for Lukas Dostal. The Czech Republic native was awarded the Urpo Ylönen Award for the league's best goaltender after an impressive 2019-20 season. He finished with 27-8-6 record, a .928 save percentage (SV%), and a 1.78 goals against average (GAA).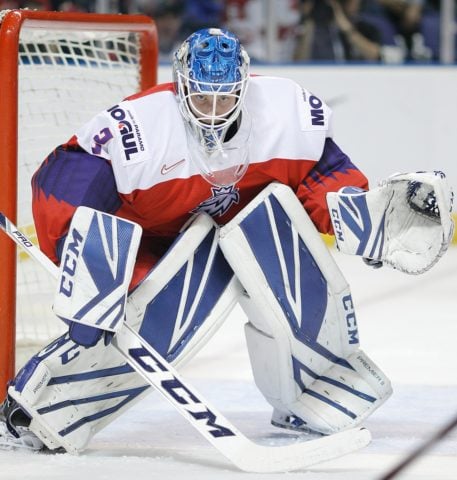 Through six games in the Finnish Liiga this season, he has a 5-1-0 record with a .949 SV% and a 1.51 GAA. It won't be long now before he makes his way to North America to try his luck in either the NHL and AHL. With Ryan Miller potentially moving on, the path is a little bit clearer for Dostal.
Upcoming Games: Oct. 27 vs. JYP, Oct. 30 vs. Sport
Ethan Bowen
The British Columbia Hockey League has begun their preseason schedule and recent Ducks' draft pick Ethan Bowen has featured in five of their six games. He's amassed two goals and one assist in those games.
Bowen was drafted 207th overall in the 2020 NHL Entry Draft, after the Ducks traded a future pick to acquire a seventh-round selection. During the 2019-20 season, Bowen put up 12 goals and 19 assists for 31 points in 41 games played with the Chilliwack Chiefs. He is committed to the University of North Dakota for the 2020-21 season.
Upcoming Games: Oct. 30 vs. Coquitlam Express
Ian Moore and Henry Thrun
The United States Hockey League (USHL) preseason has begun and that means the return to play for two Ducks' prospects. Ian Moore begins his USHL career with the Chicago Steel after spending the 2019-20 season in the United States High School Prep circuit. Henry Thrun heads to the Dubuque Fighting Saints instead of returning to Harvard due to uncertainty surrounding their season.
Moore was drafted 67th overall by the Ducks during the 2020 NHL Entry Draft. During the 2019-20 season he amassed 12 goals and 34 assists for 46 points in 28 games played for St. Mark's School. He recorded an assist in the Steel's only preseason games thus far, a 7-5 win over the Green Bay Gamblers. He's committed to Harvard for the 2021-22 season.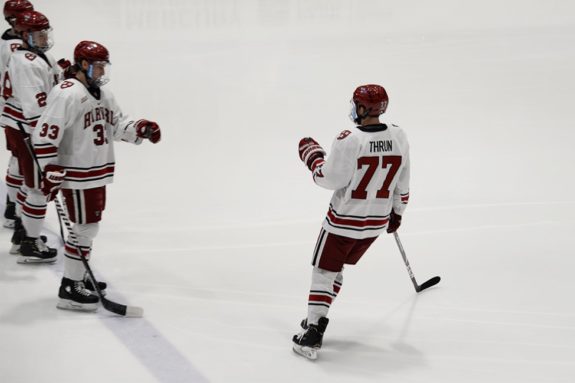 Thrun finished an impressive 2019-20 season with Harvard putting up three goals and 18 assists for 21 points in 31 games played. He led his entire team with a plus-minus rating of 17. He's recorded one assist in two games to start the preseason for Dubuque.
Upcoming Games: Oct. 30/31 Chicago vs. Muskegon, Oct. 30/31 Chicago vs. Green Bay
Hunter Drew and Roman Durný
Roman Durný and Hunter Drew are both on loan to the Slovak Extraliga for the start of the 2020-21 season. Durný is playing for HC Slovan Bratislava while Drew is suiting up for HC Banska Bystrica. They both spent time in the ECHL last season, while Drew also played with the San Diego Gulls in the AHL.
During the 2019-20 season, Durný played in 13 games for the Norfolk Admirals in the ECHL putting up a 4.02 GAA and a .881 SV%. In just four games with Slovan he has a 4.07 GAA and a .883 SV%. Looking at Anaheim's depth chart, he was in line to form a tandem with Olle-Eriksson Ek in the AHL this season.
Drew played in 29 games for the Gulls during the 2019-20 season, amassing two goals and five assists for seven points. In three games with Banska he has one assists and a staggering 37 penalty minutes. It's not surprising considering he amassed 300 penalty minutes in his final two seasons with the Charlottetown Islanders (125 games).
Due to a COVID-19 outbreak, Durný and Slovan won't return to play until at least Nov. 1. Meanwhile, Drew and Banska aren't scheduled to return until at least mid-November.
Thanks for checking out our first prospects update of the 2020-21 season. Stay tuned for a fresh update on Ducks prospects from major junior, NCAA, Europe and around the world!
In the meantime, if you want to hear my thoughts on the team's prospects and current affairs, check out The Forever Mighty Podcast for all the latest Anaheim Ducks talk and analysis.
---
---