In this edition of Toronto Maple Leafs News & Rumors, I'll look at a really off-the-wall rumor of a Zdeno Chara connection to the Maple Leafs. I'll also take a look at what seems like an almost-forgotten spring signee in Alexander Barabanov.
Related: Maple Leafs Become Chapter in Vesey's Puzzling Career
Finally, I'll speculate a bit about how the exceedingly young, and with less than an entire season of NHL coaching, Sheldon Keefe might work with a revamped team that includes really experienced players, one who is actually almost a year older than he is.
Item One: Rumors of a Zedno Chara Maple Leafs Connection?
Here's a rumor right out of left field. I actually saw it a few days ago and thought it was just too crazy to pass along, but then I wondered if perhaps it would interest Maple Leafs fans as much as it interested me.
For a bit of the back story, after 14 seasons with the Boston Bruins in a 22-year NHL career, Zdeno Chara is currently an unrestricted free agent. And, even at an age when most players have long retired, it seems he's considering continuing to play at the age of 43 years old. Obviously, he believes he can still play and so do the Bruins. After all, he logged more than 21 minutes of ice time per game during 2019-20. In addition, Chara's a bit of a fitness freak and tracks every exercise he's ever done – Ever! So, as far as not being in shape, forget it.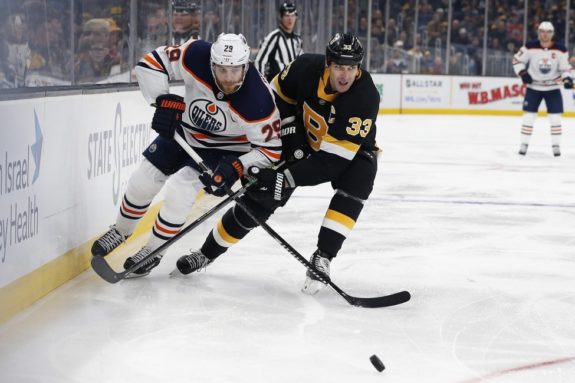 Hockey insider Pierre LeBrun has reported that Chara is making up his mind what to do about next season. LeBrun noted that the Bruins were front-runners for Chara's services, but that other teams have called to check out the 6-foot-9 veteran's interest in moving and that he would take his time before making a decision. 
Recent reports suggest Chara simply hasn't decided. As well, the Bruins are reported to be awaiting his decision; however, at the same time, they are preparing for a possibility that he might no longer play. Obviously, in an "iffy" context caused by the COVID-19 pandemic's impact on play, a 2020-21 season that's not yet been settled, and his contract situation – well, that leaves a lot of openings for hockey commentators and fans to speculate about what might be happening.
In a recent version of Boston Hockey Now, Jimmy Murphy wrote about Chara's relationship with the Bruins and with head coach Bruce Cassidy in particular. It's obvious that Cassidy loves Chara as a player and even sees him as an "extension of the coaching staff on the ice."
Related: Toronto Adds Kelly Babstock
Still, Cassidy gets it that times change and noted that, "If 'Zee' ends up in another uniform, then we have to rely on these young guys." He also noted that it's been a privilege to coach Chara but "people change, there's trades and then you move on and then you gotta worry about the next guy."
Bruins general manager Don Sweeney seems less resigned about moving on than his head coach. He's talked with Chara's agent and even noted that he has "communicated consistently" that the Bruins want the Slovakian polyglot (Chara can speak nine languages, five fluently) defenseman back. He noted, "We're just waiting for him to initiate what he'd like to do moving forward."
Here's where it gets interesting. Just over a week ago, Maple Leafs reporter Howard Berger wrote a post that suggested Chara would be an amazing pick up by the Maple Leafs. He sees nothing wrong with the direction the team has gone to sign veterans Jason Spezza, Joe Thornton, and Wayne Simmonds this offseason, but he believes Chara would be a powerful addition to the club – just because he's Chara.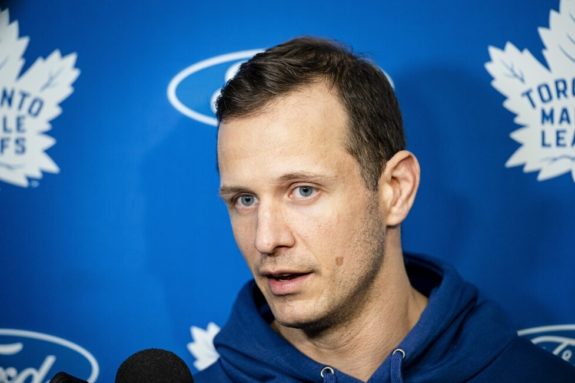 Specifically Berger wrote, "Though it's true the Leafs are looking for a cheaper alternative to Alex Kerfoot ($3.5 million against the cap) as No. 3 center — and Thornton would likely fill the role rather well for one season — I suspect that Chara would have a greater impact on the club. Why? Because he's Zdeno… Chara!"
It's an interesting thought. Certainly, Chara is slower and less effective than he once was, but he's still smart, has a wingspan, can think on the ice, and safely eats up big minutes. His experience and leadership certainly could help the team move away from the softer defense they've deployed for several seasons.
Berger's final thought went something like this: how much confidence would Chara give to his young teammates if the NHL's biggest solider were on their side?
Obviously, Berger's taking a flyer based upon a "what if" thought. Not a single scrap of information links Chara with the Maple Leafs; however, I agree that it would be an interesting possibility.
Related: Whitecaps Re-Sign Anderson, Brodt Brown, and Martinson
Actually, players can and do leave an organization with whom they've had a long-time history. Thornton left San Jose after all in the twilight of his career. So, nothing's impossible.
Item Two: Let's Not Forget about Alexander Barabanov
Sometimes, it's easy to forget that right-winger Alexander Barabonov signed a one-year, entry-level contract with the Maple Leafs in early April. That seems like a world ago and, existentially, it's a much different world now than it was. So much has taken place since he signed with the team.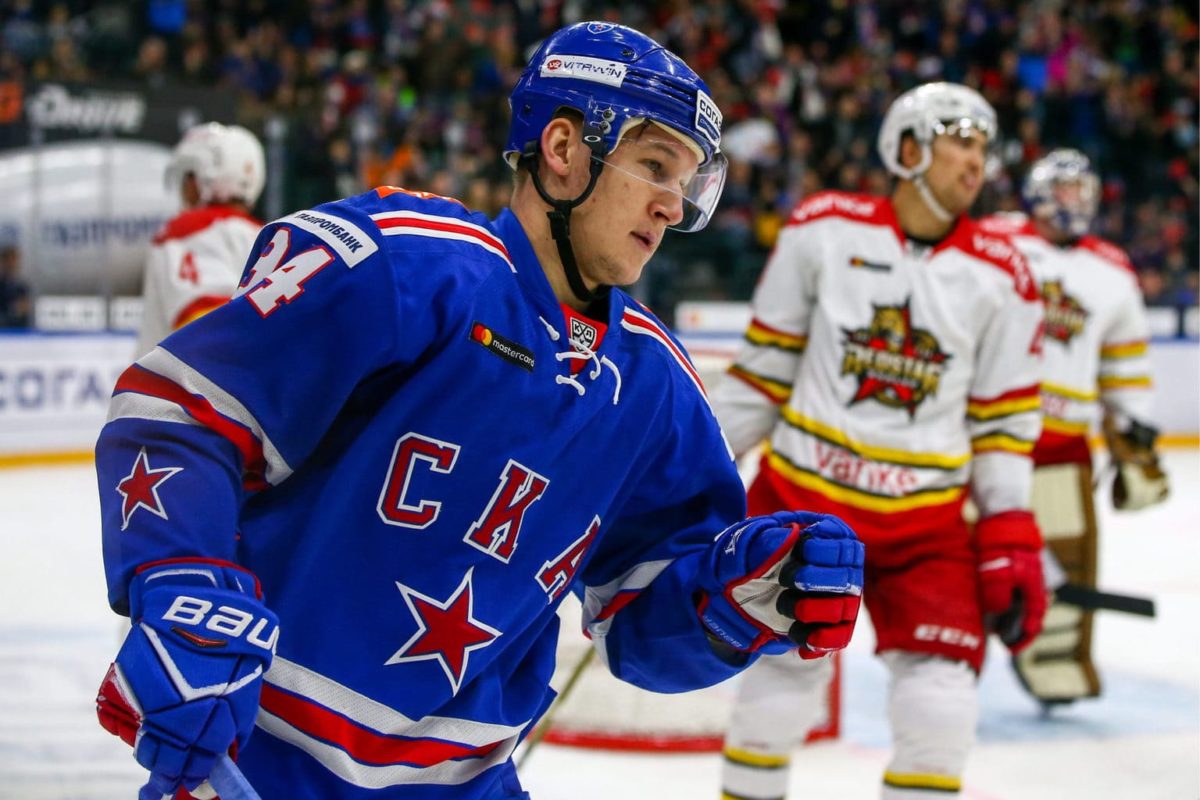 But let's not forget that Barabanov is coming to Toronto for the 2020-21 season. In fact, he's already here. Unlike fellow free agent signee Mikko Lehtonen, Barabanov isn't playing with his KHL team this season. Instead, in September he moved to Toronto to get settled and prepare for his first NHL training camp.
When he first was signed, head coach Keefe said that he expected Barabanov "to be an important piece of the puzzle."
Keefe added, "We're really excited to add another player to the fold here that we think has great experience and a great skill set, and is very high character as well. He just checks a lot of the boxes that you're always looking for when you're adding a player that you fully expect to step in and be an important part of your team."
Barabanov brings some offensive skill, is a strong skater, and plays with energy and urgency. He scored 20 points in 43 games during the 2019-20 season and had 46 points in 58 games during the 2018-19 season. Given the recent signings, he'll have some tough competition for a role among the Maple Leafs' forwards; however, his speed rivals that of the departed Kasperi Kapanen and Andreas Johnsson. And, speed and puck control remain key to the Maple Leafs' agenda.
What's Next for the Maple Leafs?
Just over a week ago I posted about Thornton's signing in Toronto and wondered about how having him, as well as other experienced veteran players on the roster, might impact Keefe's coaching style. I believe he is both confident and able, and that he and general manager Kyle Dubas have spoken about plans going forward.
But, I also have to think Keefe's coaching has to change now that his team has such experience embodied in these great players.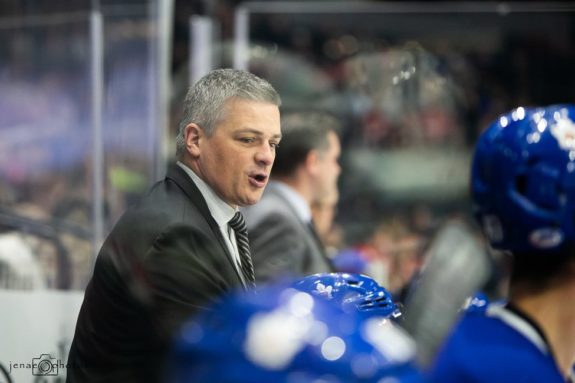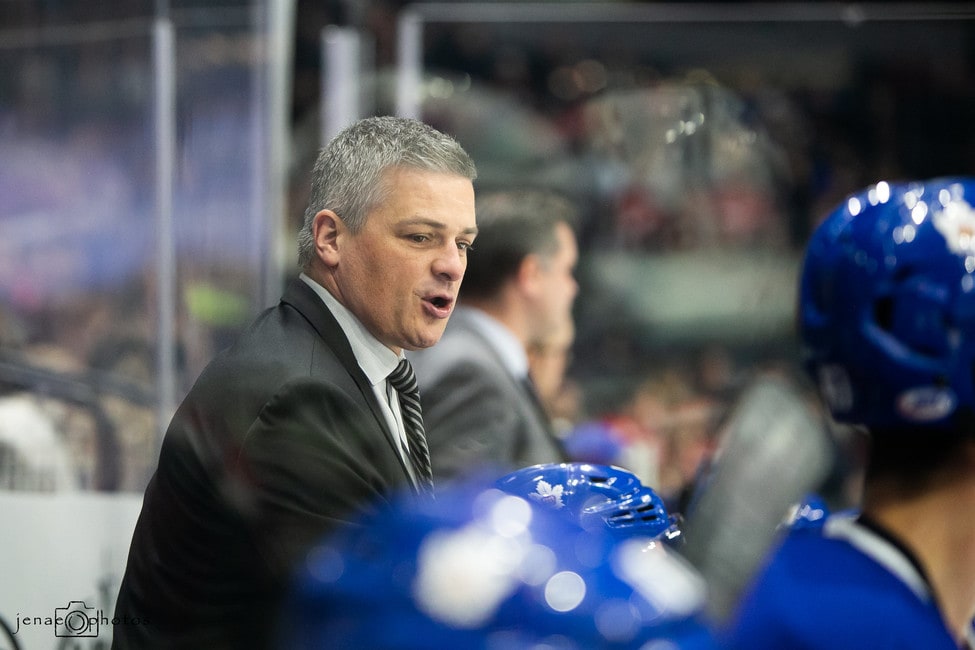 For example, Keefe was born Sept. 17, 1980, and Thornton on July 2, 1979. Not that it's a big deal per se, but if it were me, I'd certainly consider how I could distribute leadership so I could better take advantage of the player-leadership now on this team.
Related: Maple Leafs' 2020-21 Roster: Who's Staying, Going & Coming?
I think it's going to be really interesting to have a group of on-ice and dressing-room leaders. For example, we can guess that Spezza is helpful with young players one-on-one. I have read that Simmonds is vocal in the dressing room. And, stories about Thornton suggest that he's a natural leader who's also a riot and – although he's obviously driven to compete for the Stanley Cup – also has his head screwed on straight and understands that hockey isn't all there is in the world.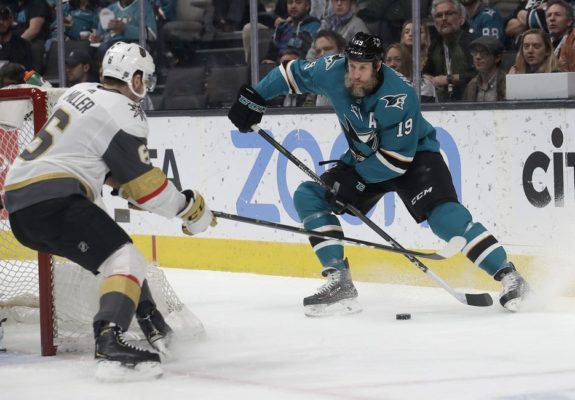 It's going to be an interesting group as far as leadership goes. It will be something I'm watching during the season.
---
---