With the departure of Patrick Maroon, the Edmonton Oilers are still shuffling lines to fill not only the new vacancy on the top-6 but to ignite the offense as a while as Edmonton, who sits 18 points out of a wildcard spot, may look to salvage the rest of the year.
The Oilers currently average 2.8 goals per game and their power-play ranks worst in the NHL with just a 14.4 percent success rate. Edmonton also appears to be lacking depth on the wing, especially since Ryan Strome and Michael Cammalleri haven't necessarily been able to fill the offensive void left by Jordan Eberle and company.
With the Oilers striving to escape the basement of the Western Conference and work their way back up, Anton Slepyshev, who had not been utilized much in the earlier half of the season, is seeing more time in game action. And though he isn't necessarily earning a lot of ice time, he is benefitting from the opportunity.
Slepyshev's Journey
After an outstanding performance in the 2017 postseason, where he had three goals and scored in ample time on several occasions for Edmonton, the 22-year-old dealt with an ankle injury that kept him out through training camp and the preseason, as well as the start of the Oilers' 2017-18 campaign. At that point in time, the Oilers turned to Kailer Yamamoto and company to add depth on the forward lines, to the point where once Slepsyhev was healthy again, he was somewhat the odd man out.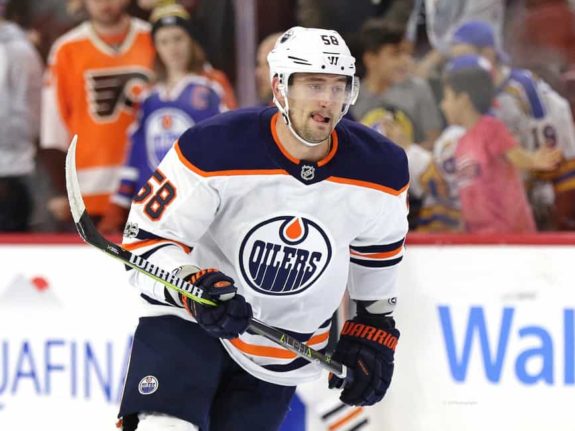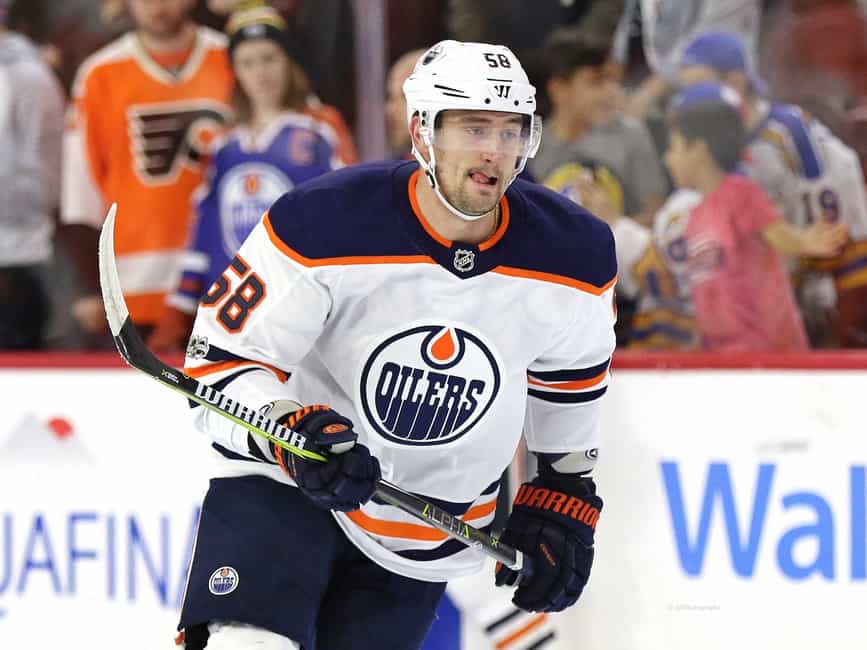 With the unfortunate timing of his injury, as well as his inability to impress head coach Todd McLellan enough to earn a consistent spot in the lineup and battling other ailments, he would found himself watching from the press box often. As time passed and the Oilers saw losses mounting and the trade deadline looming, general manager Peter Chiarelli made the Russian winger openly available on the trade market. Slepyshev himself was even evaluating a possible change of scenery.
"My agent was trying to make some trades," Slepyshev told The Edmonton Sun. "I didn't play like for one month. We were losing and I was being scratched and, of course, I was disappointed. I thought it might be better to try someplace else."
Slepyshev Earning Minutes
In 37 games this season, Slepyshev has registered just five goals and 10 points in his limited playing time. However, of late, he has been getting more ice time, which has also resulted in a better performance. He has dressed for 16 straight games and has seemed to make himself a fixture in the lineup, while also earning time in the top-9.
Slepyshev most notably became a consistent member of the lineup in February, where he finished with four goals and six points throughout the month. With his additional ice time and opportunity to play on the top-6, he is showing a lot more jump in his game.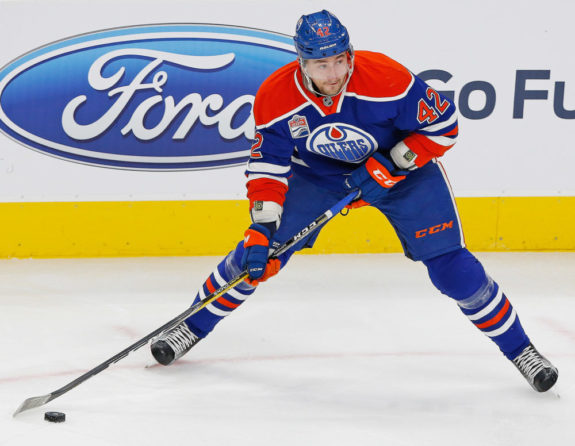 He currently suits up on the third line alongside Ryan Strome and Jesse Puljujarvi, where he has seen some chemistry with his linemates. Given his speed and shooting ability, he is able to not only keep up with his linemates but to utilize their playmaking ability to create scoring chances and also get the puck on net.
Ultimately, Slepyshev is not sure what's sparked his play of late but explained to reporters that he is motivated by more playing time and that he's finding his rhythm as he eases back into a full-time role.
"I don't really know if there's a specific reason or recipe, I just feel comfortable lately and I'm trying to have fun and get in a grove," Slepyshev told The National Post. "When pucks are going in, it's more fun to come to the rink and have a smile on your face. That's kind of what's been going on."