You can't predict a 20-year career based on 141 games, but Patrik Laine is proving to be the NHL's next elite goal scorer.
Leading up to the 2016 NHL Draft, Laine was often compared to Alex Ovechkin, who is set to become the NHL's 20th player to score 600 career goals. Ovechkin leads all active NHL players with 598 goals and is building on his ninth 40-goal season.
In his rookie season last year, Laine recorded 36 goals in just 73 games, finishing seventh in the league. Through 73 games this year, the Tampere, Finland native has 40 goals, tied with Ovechkin for the league lead. After a somewhat slow start to his sophomore campaign, he's proven virtually unstoppable over his last 11 games, where he has scored 15 goals.
What Scoring 600 Goals Entails
There's a reason Ovechkin is set to become just the 20th player to ever reach 600 career goals; it's not easy. Scoring goals is the hardest thing in hockey. It requires a lot; elite skill, effort, confidence, team support, a healthy career, and of course some luck.
As 741-goal-scorer Brett Hull once said, "you have to know how to score."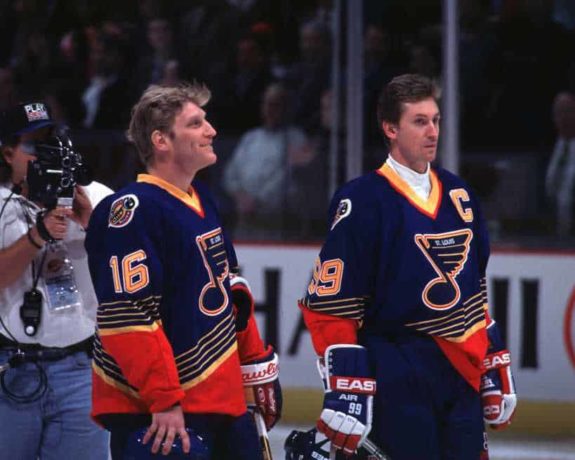 When you prove to be a threat, your time and space shrink quickly and true scorers make their own room, using skill and knowledge to create a path to the net. There are no shortcuts to being a consistent goal scorer; it starts with shots, which is an easier concept than a practice.
Blocked shots are becoming increasingly expected from coaches and scorers have to find a way. Using Ovechkin as an example, he's scored in virtually every way possible, but his M.O. is what helps him fill up the scoresheet. Everyone knows his one-timer is coming and it still finds the back of the net.
It's what has helped him become a three-time Hart Trophy winner and lead the league in goals in 6 of his 12 years. He's also been fortunate enough to have premier set-up man in Nicklas Backstrom for 10 of those 12 years. Add in that he's only missed just 29 games of a possible 1,018 in his career and it starts to become clear why he's the greatest goal scorer of his generation.
Related: The 600-Goal Club
Laine's Trajectory
The debate of Laine versus Auston Matthews will drag on for years, and much like Matthews, Laine has made his case since day one.
As the second overall pick in 2016, there was no doubt about Laine's skill; he tore up the scoresheet everywhere he went and it all started with his shot.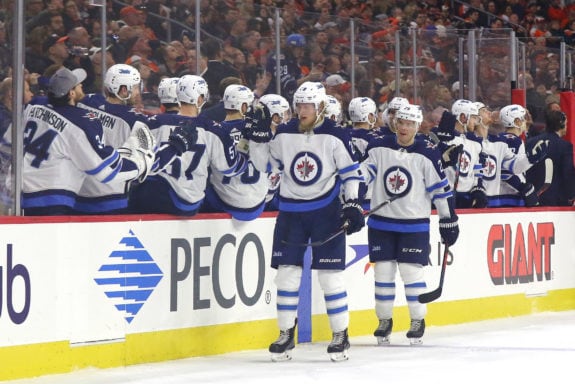 Laine has proven to be a similar threat as Ovechkin on the power play. His release from the top of the circle mimics Ovechkin's. It's a big reason he's tied for the league lead with 40 goals right now and leads all players with 18 power-play tallies this season. He's 19 and may already have the best shot in the game.
At the conclusion of last season, some pegged Laine as a mere high-shooting percentage suggesting regression was in his future, but he's beginning to back his stats. He capitalized on 17.6 percent of his shots (36 goals/204 shots), a number that often reflects an outlier at the end of a player's career. This season, he has followed it up by scoring on 20.4 percent of his shots (40 goals/196 shots).
Through 141 games, he has career shooting percentage of 19 percent. Over the last five years—including the current season—the NHL average is 8.9 percent. It's similar to Steven Stamkos, who owns a career shooting percentage of 16.8 percent, which leads all active players. Sitting amongst Stamkos are Brad Marchand, Sidney Crosby, and Nikita Kucherov. That's good company.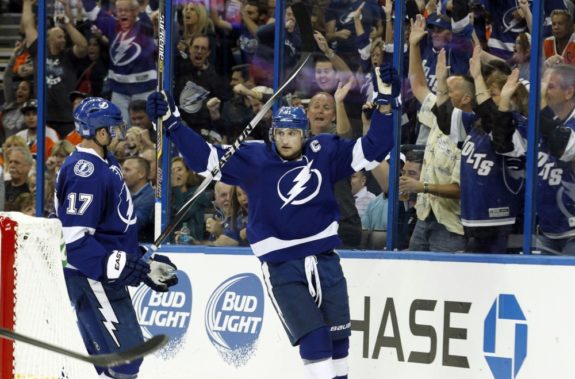 Laine was put in the fortunate position of playing with a premier center right away in Mark Scheifele as an 18-year-old last season, which helped him cement himself as a go-to goal-scorer. Maurice separated the two this year, but Laine has maintained success alongside Nikolaj Ehlers and trade deadline acquisition, Paul Stastny.
"If you're getting close to 50, you're feeling good about your game. For any of these guys, confidence is a critical piece," coach Paul Maurice told Ken Wiebe on Sunday. "Right now, that puck is off (Laine's) stick where he wants it every time. So, he's feeling it, he's feeling good."
Laine has a long career ahead of him and a longer way to go to 600. But as a second-year player with his prime likely a few years away, all signs point to him being the NHL's next elite goal scorer.