Every June, the NHL Entry Draft produces new trade talk, free-agency speculation and of course, the game's forthcoming superstars eager to fulfill their NHL dreams.
Draft day sees coveted teenagers have immense weight put on their shoulders and the future of a franchise placed in their hands. Oftentimes, an entire draft class is summed up by the first overall pick, which sometimes incites a tip-of-the-tongue sensation when it comes to recalling No. 2.
For teenagers full of confidence and a commitment to being the best, second place can create bitterness toward the first overall pick that got in the way, especially when they share a position. For some players, the mix of confidence and bitterness has linked them to their counterparts permanently.
Taylor Hall and Tyler Seguin
The 2010 NHL Draft was Taylor vs. Tyler. and while newer draft classes have cooled the heat, Hall and Seguin were continuously flipped as the projected top two picks.
At the time of the draft, it had been the hardest selection in recent years, but the Edmonton Oilers ended the year-long debate when they selected Hall first overall. Moments later, the Boston Bruins grabbed Seguin second with one of the draft picks received from Toronto in the Phil Kessel trade.
As divisional rivals in the season leading up to the draft, the pair tied in the Ontario Hockey League (OHL) scoring race with 106 points. Seguin won the regular season MVP while for the second consecutive season, Hall was the playoff MVP and a Memorial Cup champ.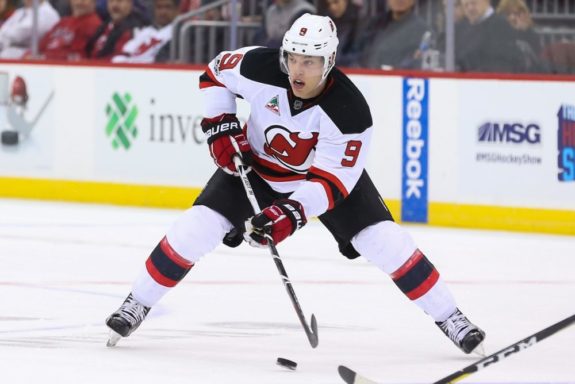 The Canadians knew each other personally, which brought friendliness and modesty to the comparisons. Not all draft classes can say the same.
"I'm sure the rivalry will continue if we're both in the NHL next year, but we both respect each other," Seguin said at the 2010 draft. "We're good buddies, and that isn't going to change."
In 514 games for Hall, he's scored 182 goals and 271 assists for 453 points (0.88 points per game) and is on his way to a career year, fueled by a current 25-game point streak. He's eyeing his first chance at the NHL playoffs in his second year with the New Jersey Devils.
In 573 games for Seguin, he's recorded 223 goals and 264 assists for 487 points (0.85 points per game). He won a Stanley Cup with the Bruins in his rookie season and is on pace for his fifth straight 70-point campaign.
Nearly eight years later, there's no clear-cut answer to which player is better. They'll continue to be compared for years to come. In a perfect world, their upcoming teams would one day meet in the Stanley Cup Final.
Connor McDavid and Jack Eichel
In 2015, McDavid was heralded as a generational talent and the obvious choice to go first overall. The Edmonton Oilers won their fourth draft lottery in six years and the Canadian was on his way to the same franchise once led by Wayne Gretzky. The comparisons were boundless.
At the NHL combine, there were reports that Eichel had told teams he would be better than McDavid. Days before the draft, then-Buffalo Sabres general manager Tim Murray confirmed the American's comments to the media.
"With the way he played this season, we called it a two-horse race all year. Why should he not believe that?" Murray confirmed to CBS Sports. "Why should he not believe his skill set and whole package? He's confident in it. He's backed that up and had a tremendous year. I don't know why he wouldn't believe that he's the best player."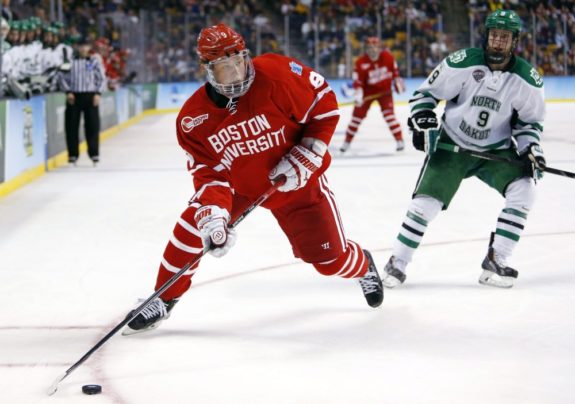 Eichel was coming off of a Hobey Baker-winning season with Boston University, becoming the second freshman to ever claim the award. In 40 games, he led the NCAA with 45 assists, 71 points, and a plus-51 rating.
McDavid finished third in OHL scoring, nine points behind the league-leader, teammate Dylan Strome, albeit in 21 fewer games. He finished the season with 44 goals and 76 assists for 120 points in 47 games.
Each player is wrapping up his third NHL season, but McDavid has a large gap in offensive production. In 192 games, McDavid has posted 76 goals and 151 assists for 227 points and has both a Calder and Hart Trophy. Eichel has scored 70 goals and 96 assists for 166 points through 197 games, but injuries have limited him in the past two seasons, hindering his near point-per-game production.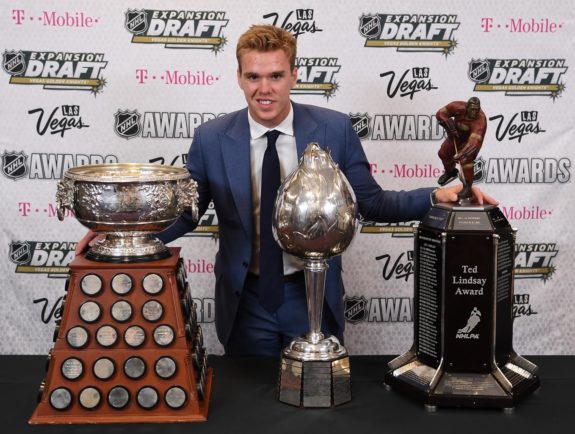 Shortly into the careers, Eichel was asked about McDavid, where a frustrated "we're not friends," was relayed to McDavid through a comparison of Gretzky and Mario Lemieux. Lemieux was reportedly jealous of Gretzky being called the best ever. McDavid cordially suggested they'd need to get closer ahead of the World Cup of Hockey, where they would both play on Team North America.
Auston Matthews and Patrik Laine
The 2016 NHL Draft was about as close as Taylor vs. Tyler in 2010, but the need for a center might have been the final factor in the Toronto Maple Leafs opting to select Matthews first overall.
Matthews took an unprecedented approach to the 2016 draft by playing the 2015-16 season overseas with the ZSC Lions of the NLA in Switzerland. It was a risky move to play against experienced, grown men rather than peers of his age, but the American scored 24 goals and 22 assists for 46 points in 36 games.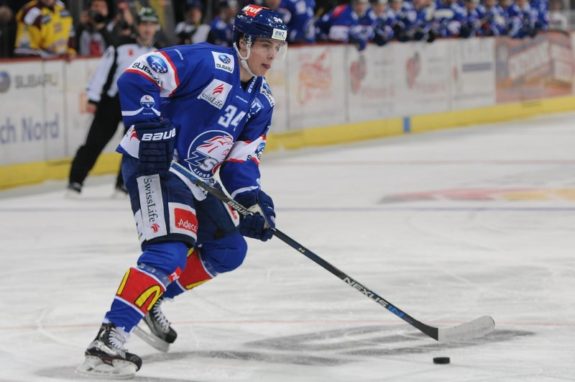 Laine drew comparisons to Alex Ovechkin for his pure goal-scoring ability. The likelihood of him going No. 2 to the Winnipeg Jets invited Teemu Selanne comparisons, as well. He scored 17 goals, 16 assists and 33 points in 46 games with Tappara of the Finnish Elite League and added another 10 goals and 15 points in 18 playoff games to win the championship.
Laine was calm and confident in his first North American interview, where he said he tried to play every game better because he knew the gap between he and Matthews was closing, adding, "I know what I'm capable of. I'm not afraid to say it out loud."
Laine has proven it through 138 NHL games, where he's scored 71 goals and 51 assists for 122 points with consecutive 35-goal seasons to start his career. Matthews has been equally as impressive with 68 goals and 51 assists for 119 points through 135 games and two-way play beyond his years.
Matthews got a jump-start to his career with four goals in his NHL debut, but Laine would cap off his first hat trick with an overtime-winner against Matthews' Leafs in their first meeting. The players have long careers ahead of them and if a separation of offense starts to blossom, the comparisons will only heat up, even if the rivalry doesn't.