When the Toronto Maple Leafs were named winners of the 2016 Draft Lottery, there was little to no question as to which player the team would select first overall.
Auston Matthews, best described as a generational talent, possessed all the qualities the Leafs were looking for, and, he was a center-ice man. Blessed with great size, strength, skill and poise with the puck, Matthews projects to become a franchise centerman at the NHL level, a position which had long been a major area of weakness for Toronto.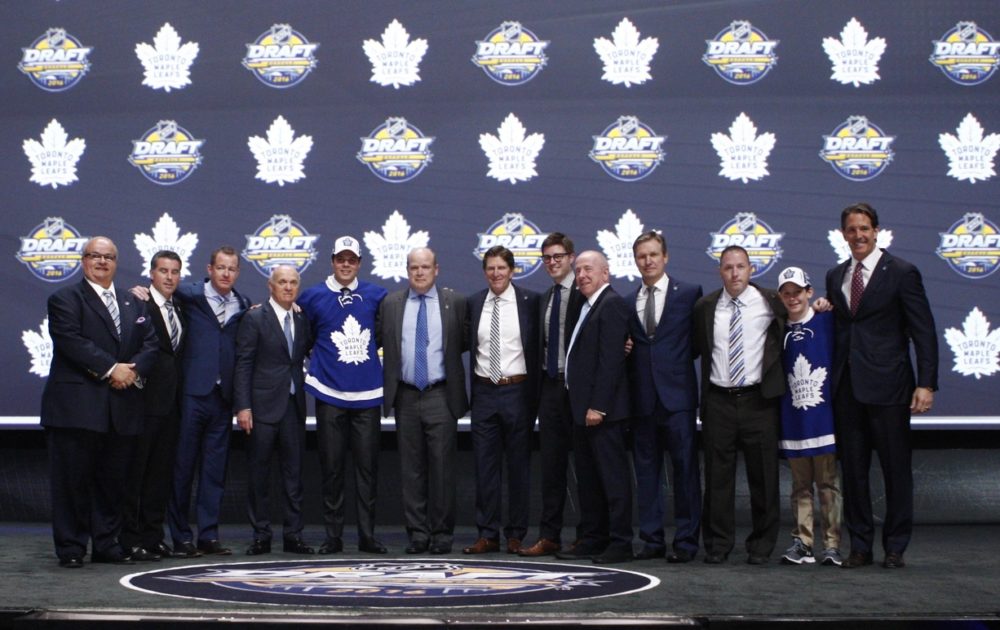 Born in San Ramon, California, but raised in and around Scottsdale, Arizona, Matthews honed his skills with the Arizona Bobcats Under-16 team before moving on to the United States Development Program and finally the ZSC Lions of the National League A, who are based in Switzerland.
On the other hand, there is Patrik Laine, who was, of course, the second overall selection in the 2016 NHL Draft.
Like Matthews, Laine is of immense size, strength, and determination. However, unlike Matthews, Laine's game is centered more around his incredibly powerful shot and the overwhelming desire to score goals than a complete, all-around game.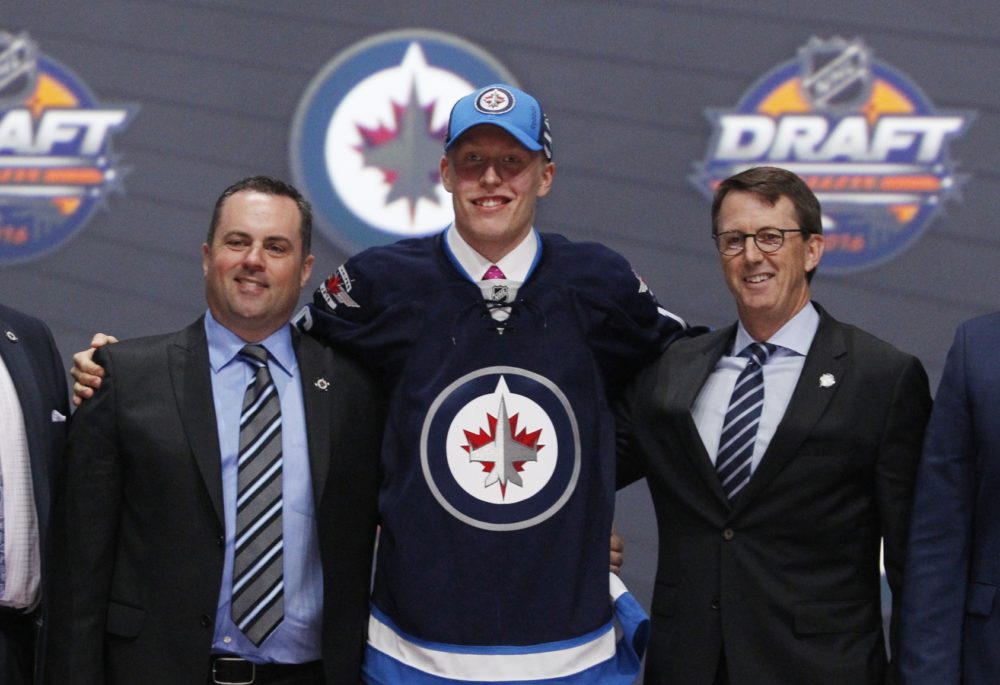 A native of Tampere, Finland, Laine grew up playing hockey strictly within his home country. A star player throughout every stage of his development, Laine generated his heavy shot while skating in various levels of junior hockey, as well as on the international stage. Eventually, Laine's abilities became so strong that he spent the entire 2015-16 season playing for Tappara in the Liiga, the top professional league in Finland.
He was only 17 years old.
So, other than the similarities in their playing styles, what possible reason is there for a personal rivalry to exist between these two young players, who, until the 2016-17 season, had played the majority of their hockey in entirely different continents?
The NHL Entry Draft
Oh, of course.
As we all know, Matthews was the first overall selection in the 2016 NHL Draft, while Laine was chosen second overall by the Winnipeg Jets.
In the days, weeks, and months leading up to the event, there was an overwhelming amount of speculation surrounding just who the Leafs would select with their highly-coveted first overall selection. In the midst of a major roster overhaul and franchise rebuild, Toronto was presented with two stunning options.
Either they could select a player who would develop into a consistent and dependable scorer and first line center-ice man, or they could select an elite scoring winger who, despite his position, was arguably the more skilled of the two players.
Huge cheers at the #NHLJets draft party as Matthews is selected 1st. For these fans it's Laine or bust!

— Sean Reynolds (@snseanreynolds) June 24, 2016
Lacking a true number-one centerman since the departure of Mats Sundin in 2008, the choice appeared to be an easy one for General Manager Lou Lamoriello, who nabbed Matthews without hesitation.
So, how is it that a rivalry can exist between two players simply because they were selected first and then second overall in the NHL Draft? Given this reasoning, would it not mean that a rivalry exists between all players who were chosen first and then second overall in the Draft?
Yes, Patrick Laine says he watched Matthews' debut. But he downplays the notion of a friendly rivalry with the No 1 pick. #NHLJets

— Paul Friesen (@friesensunmedia) October 13, 2016
If you're thinking that there must be more history linking these two players together, there isn't. In fact, the subsequent selection of the young stars in the Draft is the only history tying Matthews and Laine together.
Instant Rivalry
Despite being promoted as a "rivalry for the ages", such simply is not the case between Matthews and Laine.
Laine-Matthews looking like rivalry for the ages https://t.co/3JMbSLreVh pic.twitter.com/jYOyusslKK

— HockeyNightInCanada (@hockeynight) February 21, 2017
As mentioned earlier, the only connection between these two players is their position of selection in the 2016 NHL Draft. If rivalries were born through simply through one's selection in the yearly Draft, it goes without saying that the NHL game would be based much more on personal grudges than we see today.
Let's take this reasoning one step further. As follows is a compiled list of all the first and second overall selections in the annual Draft over the past 10 years.
| | | |
| --- | --- | --- |
| Draft Class | First Overall | Second Overall |
| 2016 | Auston Matthews | Patrik Laine |
| 2015 | Connor McDavid | Jack Eichel |
| 2014 | Aaron Ekblad | Sam Reinhart |
| 2013 | Nathan MacKinnon | Aleksander Barkov |
| 2012 | Nail Yakupov | Ryan Murray |
| 2011 | Ryan Nugent-Hopkins | Gabriel Landeskog |
| 2010 | Taylor Hall | Tyler Seguin |
| 2009 | John Tavares | Victor Hedman |
| 2008 | Steven Stamkos | Drew Doughty |
| 2007 | Patrick Kane | James van Riemsdyk |
Of all of these combinations, which, if any, would be considered rivalries? If your answer was "none", then you are right once again. Yes, it is exciting to see two players of such skill in the same game, but such a scenario does not define an NHL rivalry.
Over the past 10 years, it is abundantly clear that just because you are selected first and second overall in the Draft does not mean an instant rivalry is born. In many cases, either player listed for a given year easily could have been chosen first overall. However, this fact does not create a grudge between the two players, especially one on a personal level.
Patrik Laine on playing against Auston Matthews tonight: "I think we're playing against Toronto, I'm not sure… I don't care." pic.twitter.com/ZvSzVDWbGR

— Robert Söderlind (@HockeyWebCast) February 21, 2017
Yes, it is the ultimate goal of high-end players to be selected first overall, but falling to second does not ignite an instant hatred for the opposing individual.
So, the review of this "rivalry" begs an important question.
What Exactly Is a Rivalry?
So, at this point, I think it is safe to say that the competition that exists between Matthews and Laine is anything but a rivalry.
But, if this is not one, what exactly is a rivalry, you ask?
Well, in my opinion, rivalries in the NHL today are much more common between two teams rather than two individual players. In recent years, rivalries quite clearly exist between the Montreal Canadiens and Boston Bruins, the Pittsburgh Penguins and Philadelphia Flyers, and the San Jose Sharks and Los Angeles Kings, to name a few.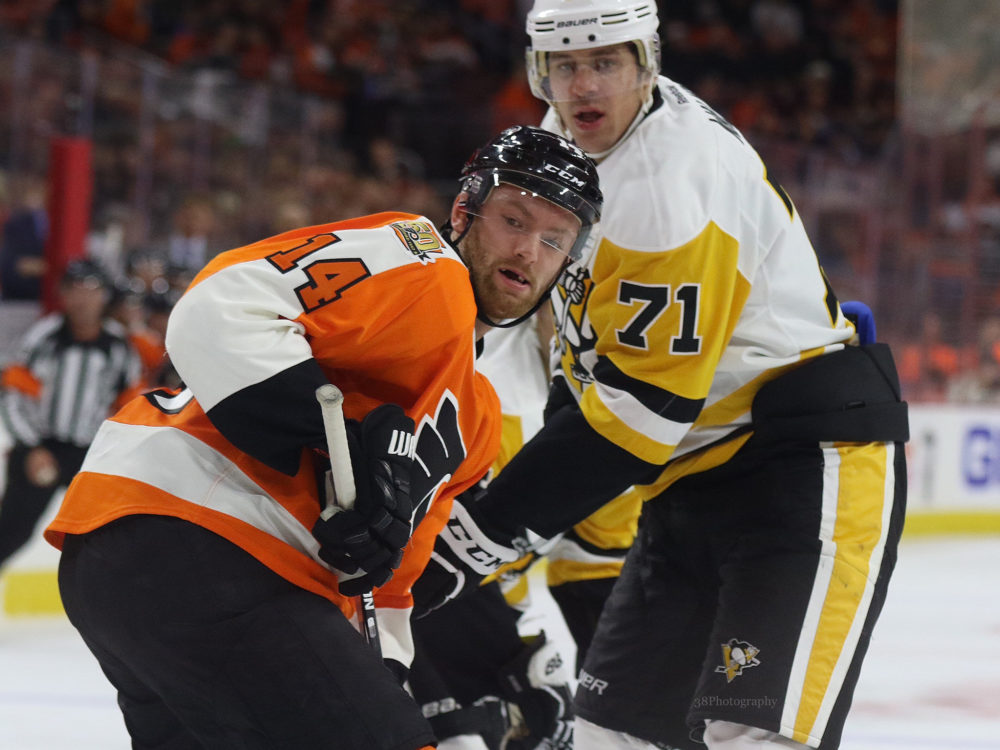 Contests between these squads, especially in the playoffs, are alive with emotion, and games can be won or lost simply through the aggression, desire and drive of clubs on a team scale.
Of course, grudges do exist between individuals, but these are found far less often, and typically occur between specific role players on certain teams, not those who have faced one another less than a handful of times.
With this being said, it's important to check the true definition of a rivalry in the NHL before the term is used as loosely as it has been in recent times. Sure, Matthews and Laine can play a hard-fought team game and respect the skill-set of one another, but this absolutely does not mean that a rivalry exists between the two.
Rivalry or no rivalry, the first chapter of Matthews vs. Laine will be something special. https://t.co/pY5vr51Lwe @reporterchris pic.twitter.com/tDsYbodeDH

— Sportsnet (@Sportsnet) October 18, 2016
Sure, the Toronto Maple Leafs and Winnipeg Jets could generate a rivalry as the two teams develop their respective franchises, but until both players seek each other on the ice, check each other relentlessly or display a general dislike for one another, a game between the Jets and Leafs will remain a display of skill rather than a rivalry.
Brett Slawson is a four-year veteran of The Hockey Writers who covers the Toronto Maple Leafs, NHL prospects, and the OHL's Mississauga Steelheads.
Contact Brett on Twitter @brettslawson92, or by email at brett_slawson@hotmail.com.