Although the NHL's 2020-21 regular season is almost here, not much about this season will be "regular." Still, for NHL fans, teams will be facing off against each other and hockey's best players will be trying to shoot pucks past goalies, who will be trying to keep those pucks from finding the back of the net.
Related: Connor McDavid Predicts Jesse Puljujarvi Will Be Huge for the Oilers
Hockey really is a beautiful game, and the 2020-21 NHL season will undoubtedly produce some amazing highlights and memories. That the season will be played in a context of a world filled with almost overwhelming difficulties might make this unique 2020-21 season even more of a gift – something normal in a world where few things currently seem normal at all.
If the beginning of the NHL season weren't happening in the midst of a global pandemic that's claiming human lives every day, there would be something even more celebratory about the entire experience. Opening day is something NHL fans wait for every season – always optimistic that this is the season their team might win the biggest prize of them all – the Stanley Cup.
Connor McDavid Named the Best NHL Player in Today's TSN Top 50 Poll
Earlier today, on the eve of the NHL's opening day tomorrow, TSN released its Top 50 list of NHL players. It's really no surprise that the Edmonton Oilers' Connor McDavid was named by his peers as the best player in the NHL. It's the fourth year in a row McDavid has won that award. On 26 of the ballots cast, McDavid was ranked No. 1 on 20 of them.
In this annual TSN Hockey Top 50 Players Poll, McDavid finished ahead of second place Nathan McKinnon, third place Leon Draisaitl, fourth place Auston Matthews, and fifth place Victor Hedman. What separates McDavid from the rest of these great players is that his colleagues see him as the best mix of speed and skill in the NHL.
In fact, the poll noted that McDavid has led "the league in points and points per game since 2016-17 and had nine points in four playoff games last season before his Oilers were upset by Chicago in the play-in round."
McDavid Is a Great Spokesman for the NHL
One thing that's not on the TSN poll because it isn't specifically about playing hockey is that McDavid is a class act. He's a great spokesman for the NHL hockey with fans. He's thoughtful, polite, considerate of others, and is refreshingly not so full of himself that he misses the context within which he's fortunate enough to play hockey. In that, he's very much like former Oilers' great Wayne Gretzky.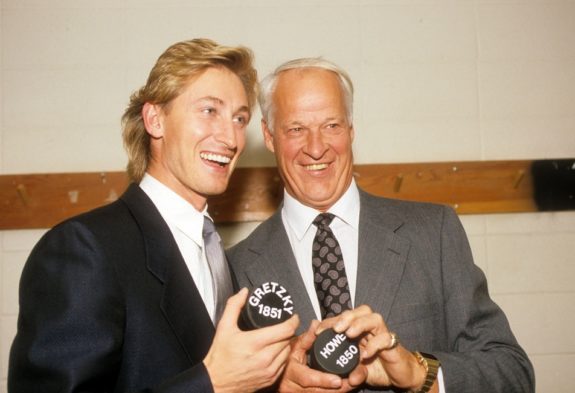 In the Sportsnet video included below, McDavid shares his mindset heading into this unprecedented NHL season. Specifically, he speaks thoughtfully with the media about starting the NHL season in the midst of the COVID-19 pandemic.
During the interview, McDavid was asked about his mindset heading into the season. The interviewer noted that NHL hockey would be starting at a time when much of the country is locked down because of COVID-19. McDavid was then asked what he thought about playing hockey during a pandemic and whether he believed he and his teammates felt safe and right to be engaging in playing hockey.
McDavid's Very Aware of the Context in Which NHL Hockey Will Be Played This Season
McDavid acknowledged that the interviewer's question is a "deep question." It's not lost on NHL players that the world is currently a precarious place and that the country is in the middle of a pandemic. Within that context, McDavid notes "we're definitely very lucky to be able to continue to do the work that we love to do."
Related: The Worst First Overall Draft Picks in NHL History
But he also notes that he believes the NHL regular season can offer fans a gift during these difficult times. Specifically, he believes there are people stuck at home needing something to watch and something to follow. He hopes the NHL regular season can help bring some type of normalcy to the current chaos. Perhaps seeing "us out on the ice can bring that (normalcy) back" to fans.
NHL Hockey in a Context of COVID-19
When asked if he believed NHL players felt safe, McDavid answered that he believed they did. He shared the players' daily routine of being tested every day and living in their own "little bubble." He shared that those surrounding the team were doing their best to keep COVID-19 out. Still, he admitted that NHL players are always aware that COVID-19 can sneak into the locker room.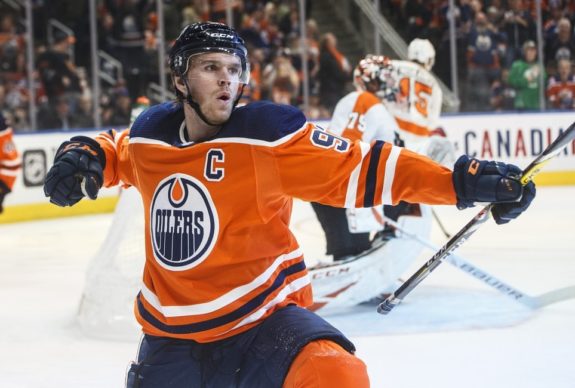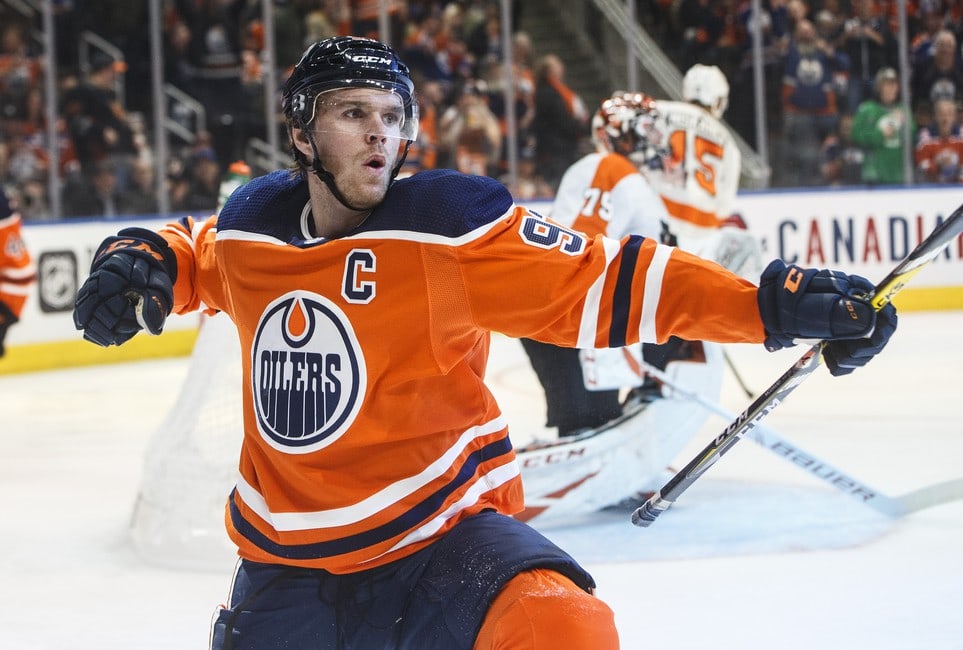 As McDavid notes, NHL players are far from blind about what's happening in the world. McDavid admits, "we" (NHL players) also realize that we're very lucky to be able to come to work every day during this difficult time.
The NHL Regular Season: Some of the Same and Some of the Different
In this difficult context, some things will change, and other things will remain the same. The 2020-21 season will be a uniquely interesting season. For example, no matter what NHL game you watch as a fan, you'll only ever listen to one national anthem – at most – before a game. US-based teams will only face US-based teams, and Canadian-based teams will only face Canadian-based teams.
Related: Which James Neal Will Show Up for the Edmonton Oilers in 2020-21?
Still, McDavid knows that hockey is hockey. He's very aware that, for Oilers fans and fans of every other NHL team, starting this week there's something to watch. He knows that, although most fans will be unable to watch games within a larger group of people, they will be able to watch and cheer for their favorite teams. That, in itself, is a gift.
As McDavid points out, NHL hockey can bring a taste of normalcy in a world that hasn't experienced very much of that recently. Bring on the game. Tomorrow is opening day.
---
---
The Old Prof (Jim Parsons, Sr.) taught for more than 40 years in the Faculty of Education at the University of Alberta. He's a Canadian boy, who has two degrees from the University of Kentucky and a doctorate from the University of Texas. He is now retired on Vancouver Island, where he lives with his family. His hobbies include playing with his hockey cards and simply being a sports fan – hockey, the Toronto Raptors, and CFL football (thinks Ricky Ray personifies how a professional athlete should act).
If you wonder why he doesn't use his real name, it's because his son – who's also Jim Parsons – wrote for The Hockey Writers first and asked Jim Sr. to use another name so readers wouldn't confuse their work.
Because Jim Sr. had worked in China, he adopted the Mandarin word for teacher (老師). The first character lǎo (老) means "old," and the second character shī (師) means "teacher." The literal translation of lǎoshī is "old teacher." That became his pen name. Today, other than writing for The Hockey Writers, he teaches graduate students research design at several Canadian universities.
He looks forward to sharing his insights about the Toronto Maple Leafs and about how sports engages life more fully. His Twitter address is https://twitter.com/TheOldProf