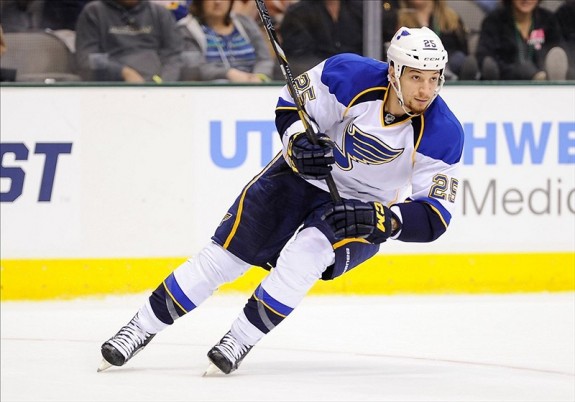 When most teams take a look at what their shopping list is leading up to the trade deadline or the off-season, very few can say that a top six power forward isn't on it.
The Edmonton Oilers are no different.
A team that has talent galore up front, they are missing a physical player that can create space, intimidate defenders and control the blue paint.  Of course, which team doesn't.
The majority of the talent they have is of the smaller, albeit supremely talented, kind.  Jordan Eberle, Taylor Hall, Ryan Nugent-Hopkins, Sam Gagner and Nail Yakupov are all, or will be, legitimate top six talents.  All capable of putting up big numbers but none will impose with size.
Hall might be the closest thing to, but he intimidates with speed and aggressiveness, not physicality.
They don't have too many players in the system that can grow into that role either, with the closest being Teemu Hartikainen, but there are concerns about whether he can be a top six NHL forward.
The tough part is that these players are hard to find and even harder to pry away from other teams.  Evidenced by the re-signing of Ryan Getzlaf and Corey Perry, elite power forwards carry a heavy price tag and are rarely made available.  When they are, the price can be a king's ransom, like the recent Rick Nash trade.
The Oilers have a number of assets in which to try to acquire a top power forward, and while they have a number of young players that will be due salary increases in the next few years, they will still have cap space to sign a player in that mould, with the potential of players like Ryan Smyth, Ales Hemsky, Ryan Whitney and Shawn Horcoff coming off the books in the next couple years.
Here's a look at some potentially available players that the Oilers could and should target.
TRADE ROUTE
Bobby Ryan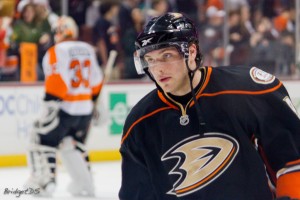 With the recent signings of Getzlaf and Perry, Ryan may be available for the right package. At just 26 years of age, he hasn't even hit his prime yet, and is already hit the 30 goal mark four times in his young career.  At 6'2″ 210, he's a big body who can skate and has a tremendous amount of skill, and would perfectly complement some of the Oilers young stars.  With a 5.1 million dollar contract, he's expensive, but is making the same type of money as Hemsky and Horcoff.  If one or both are no longer with the Oilers past this season, it would free up some space.
Chris Stewart
There have been rumours indicating that Stewart may or may not be available.  He is the Blues leading scorer and has been hot this season, and with a team that has Stanley Cup aspirations, they may not be willing to give him up, at least not at the trade deadline.  He's 6″2′ 230 and plays a prototypical power forward game, with a bit of an edge to it, something the Oilers could use.  At 25 years old, he would fit in nicely with the other young forwards.
Nino Neiderreiter
Not an established NHLer like the others on the list, Niederreiter has tremendous upside and has fallen out of favour somewhat with the New York Islanders.  If the Oilers could swing a deal to bring him in, a change of scenery could make a huge difference.  It would have to be a trade similar to the Cody Hodgson – Zack Kassian deal last season, where both teams give up something promising to fill a need.
FREE AGENCY
A lot can change between now and July, but here are some pending UFAs that could be available in the off-season if they aren't re-signed by their respective teams.
David Clarkson
Likely not available as all reports indicate the Devils are trying to re-sign him, but he is ideal for what the Oilers need in their lineup. He hits, he fights, and he scores. With 30 goals and 138PIM last season, he brings the combination of offence, grit and physical play the Oilers sorely need.
Ryan Clowe
Of all on this list, Clowe is the most likely be traded at the deadline.  The Oilers, however, may be better to hope he's available as a free agent in the off-season.  Having an off year by his standards, having not yet scored, he has proven he is one of the better complementary power forwards in the league.  Used to playing with top offensive players like Joe Thornton and Patrick Marleau, he could serve the same purpose riding shotgun for players like Nugent-Hopkins and Eberle.