In an Edmonton Oilers news and rumors update, there is talk about what a Ryan Nugent-Hopkins extension might look like, news about Dylan Holloway making the World Juniors team and where Jesse Puljujarvi might slot in to start the season. Finally, why is the Oilers third pair on defense so expensive and the Oilers organization tries to clear up talk about a hotel lawsuit and unpaid bills.
What Can Oilers Afford to Pay Nugent-Hopkins?
Adam Gretz of NBC Sports took a closer look at the Edmonton Oilers contract situation with forward Ryan Nugent-Hopkins and examined what his next deal might look like and what the Oilers can actually afford to pay the winger/center.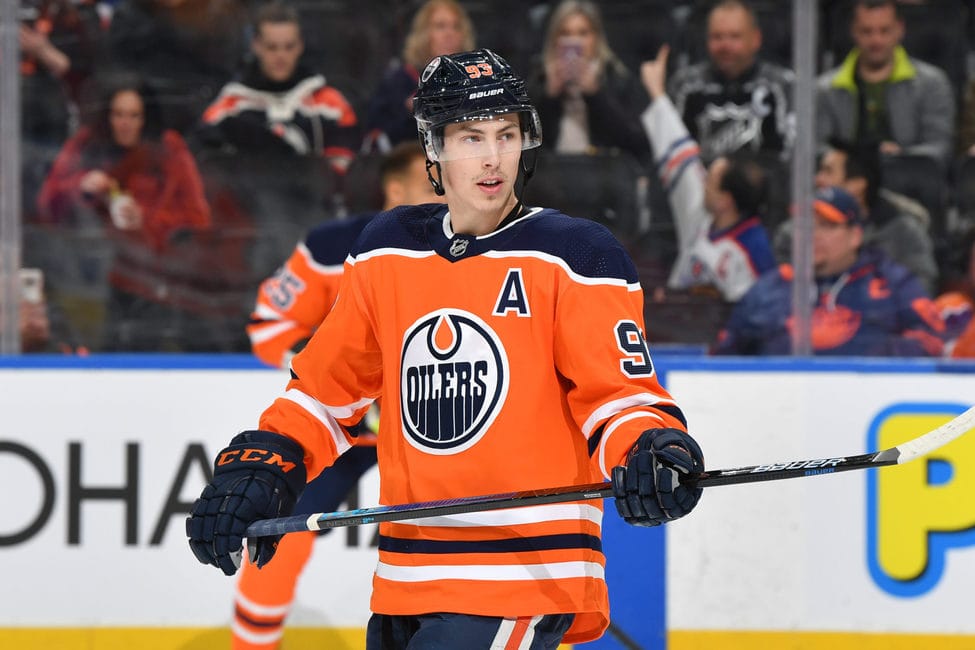 Suggesting he didn't turn out to be the star the Oilers might have hoped, he's still an extremely valuable player and worth somewhere in the neighborhood of $7 million per year on an extension. If the Oilers are lucky, they might be able to get him at around $6.5 million per on a long-term deal.
Gretz notes that the Oilers shouldn't have an issue affording the $7 million salary suggesting, that cap hit would seem to be within reason for the Oilers. He writes:
As of this posting the Oilers have $53 million committed to 12 players for next season. If you add $7 million for Nugent-Hopkins to that and it would still leave them with more than $20 million in salary cap space to fill 10 roster spots, including several restricted free agents (Kailer Yamamoto, Jujhar Khaira, and Dominik Kahun).
Puljujarvi and McDavid to Be Linemates?
Speaking of Nugent-Hopkins, it appears he might be one-third of a trio that could be part of Edmonton's top line next season. According to a lineup projection done by Daily Faceoff, they project the Edmonton Oilers will play right-winger Jesse Puljujarvi alongside Connor McDavid and Nugent-Hopkins to start the season.
They also considered Zack Kassian and James Neal for that top-line right-wing spot, but ultimately noted, "in a perfect world, Puljujarvi brings new-found confidence back to North America and slides right in with RNH and McDavid."
The idea also seems to suggest the Oilers would be interested in sparking Puljujarvi's offense right out of the gate and hope scoring early propels him forward as the season rolls along.
Expensive Third Blue Line Pair
Further to that Daily Faceoff post about Pulujarvi, if their early projections of the Oilers blue line deployment are correct, Edmonton could have a very expensive third pair on the defense corps. They've got Darnell Nurse taking the first line left side with partner Ethan Bear. On the second unit is Caleb Jones and Tyson Barrie. On the third unit is Kris Russell and Adam Larsson.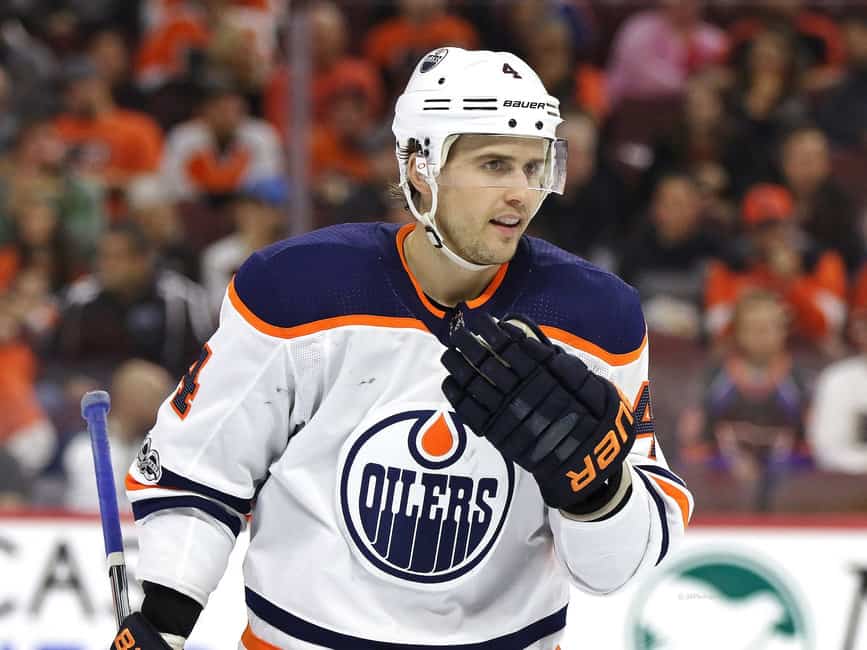 It's interesting to see that the two veterans are down on the bottom pair and their combined salary of $8.167 million is nearly double that of the second unit and will be close to $2 million more than the top pair.
One has to wonder how long these pairings will keep and if there's any indication the Oilers might try to move Larsson throughout the course of the season?
Related: 3 Players Oilers Should Consider Keeping Despite Cap Space Problems
Dylan Holloway Back For World Juniors
Oilers prospect forward Dylan Holloway was not on the ice Tuesday as training camp for the Edmonton 2021 International Ice Hockey Federation world junior championships began, but he eventually will be. Holloway is being forced into quarantine after returning back to Canada.
The Oilers recently-drafted forward is excited to be part of the WJC team and says the bubble will be tough but this was opportunity he couldn't pass up. Terry Jones of the Edmonton Journal writes:
He will not be allowed to practice with the team for two weeks and will miss all three Red vs. White games in the selection camp part of proceedings to open a 51-day bubble that transfers from Red Deer to Edmonton on Dec. 17, when Hub City 2 opens to welcome all 10 nations.

source – 'Terry Jones: Self-isolation no holiday for Dylan Holloway at world junior camp – Terry Jones – Edmonton Journal – 11/17/2020
Clearing up the Dallas Hotel Lawsuit Snafu
The Edmonton Oilers made the news this week as they were being sued by a Dallas hotel after allegedly bouncing a $28K check following a team stay in December. Apparently, the Oilers owed a further $27K for a team stay in March.
The Oilers organization has commented to say they are fully co-operating and it wasn't about not having the funds available. They're calling the hotel bill mistake an accounting glitch. As per a report by the Edmonton Journal:
"The Oilers say they weren't trying to skip out on the charges and there is no dispute over them. They say the issue is the result of an embarrassing accounting glitch that was further compounded by a timeline miscommunication. They plan on paying the bills and having the entire issue resolved in the next couple of days."

source – 'Edmonton Oilers working to resolve lawsuit from Dallas hotel over unpaid bills' Robert Tychkowski – Edmonton Journal – 11/17/2020
The bad news is, this doesn't look good on the Oilers. The good news is, it doesn't suggest the team is struggling financially despite the pandemic greatly affecting every NHL team this season.
Next: NHL Rumors: Ducks, Islanders, Red Wings, Maple Leafs, More
---
---