Going, going, nearly gone. That's what the Edmonton Oilers slim playoff chances are looking like in 2017-18. As the team enters the final 38 games of the season, they face a daunting task of having to pick up a significant number of points to make up for a horrid first half. How significant? We're talking 55 points in the remaining 38 games of the season.
It's a tough ask for a club that is now going through their roughest patch of the season. If you're not familiar with the recent narrative already, the Oilers are 1-6-1 in their last eight games. They've had some significant losses in their previous five with scores of 5-0, 5-0, 5-1 and 4-1. In their previous eight, Edmonton has been outscored by a landslide of 30-10.
There's now talk of whether or not general manager Peter Chiarelli should make a significant change to the club. The focus of that change might be towards the coaching staff led by head coach Todd McLellan, and assistants Jay Woodcroft and Jim Johnson.
Oilers Playoff Chances Fading
Regardless of what changes should and shouldn't be made, the fact of the matter is something needs to give. The club's playoff chances are fading faster than you can shake a stick. During the intro of this piece, there was a mention of needing to pick up 55 points in the final 38 games. That number is based on the current projection of where the rest of the Western Conference seems to project by season's end.
Heading into Wednesday's schedule, there were five teams within one point of each other for the final Wild Card spot in the West. The Anaheim Ducks, Calgary Flames, Chicago Blackhawks, Colorado Avalanche, and Minnesota Wild are eight to nine points ahead of the Oilers in the standings. Based on projections, the several teams are going to be around 94 points.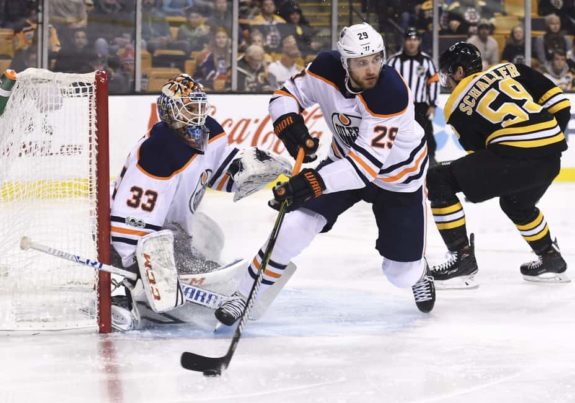 The Avalanche, Blackhawks, Flames, and should be around 94 points. The Wild should get to 92, and the Ducks should have approximately 90. Now, generally speaking, teams will have ebbs and flows throughout the season, so these numbers aren't precisely concrete. However, it gives us a ballpark of where the Oilers will need to be.
Time is Running Out for the Oilers
Crunch the numbers on Edmonton and they're currently on pace to finish with 73 points. That's 21 points off the projected mark. Now, that's not saying the team can't go on a tear and end the year off strong. How strong will they have to be? They'll need to have a .724 winning percentage (W%) the rest of the way. More or less that's roughly a 27-10-1 record the rest of the way.
Lose 11 games, and the Oilers are done. It's clear Edmonton may have overachieved last season, and it was Jim Matheson of the Edmonton Journal that might've said the most real thing about the Oilers that anyone's said this season. To paraphrase Matheson, Edmonton overachieved last year, underachieved this year, and next year we may see what this group is truly capable of.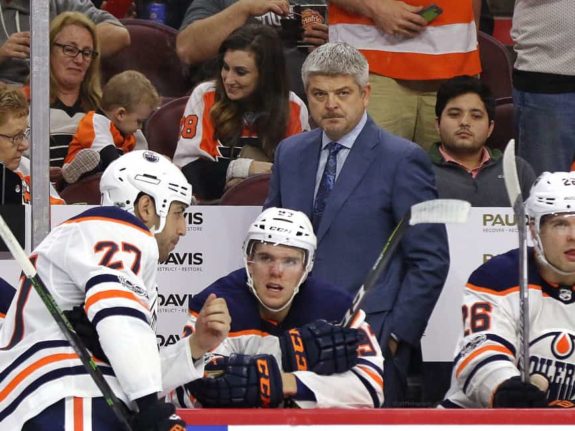 Are they a 100-point club, a 74-point basement dweller, or somewhere in between? This year every Oiler player is having a down season, and that's including Connor McDavid and Leon Draisaitl. Both are roughly projected to be ten points off their point totals from last season. But it's not just limited to those two as mentioned. Everyone needs to be better for this thing to turn around because we're saying there's a chance.
So You're Saying There's a Chance?
For that to happen, guys like Patrick Maroon, Ryan Strome, and Milan Lucic will need to have strong second halves. Maroon, who is currently suspended, has just one assist in his last eight games. He will be lucky to score 20 goals this season after scoring 27 a year ago. Strome is pointless in his last six games. Lucic after having a torrid stretch that saw him post 21 points in 26 games has cooled off after the Christmas break. He has just one assist in his last seven.
Edmonton isn't going anywhere without its secondary scoring or any scoring at all for that matter. If this team is going to turn this around in a miracle effort to save the season, they'll need to fix that stagnant offense that sits 22nd in the NHL. They'll also need to find a way to solve a McDavid-led power play that's currently 26th in the league. How that's even remotely possible, many of us will never understand.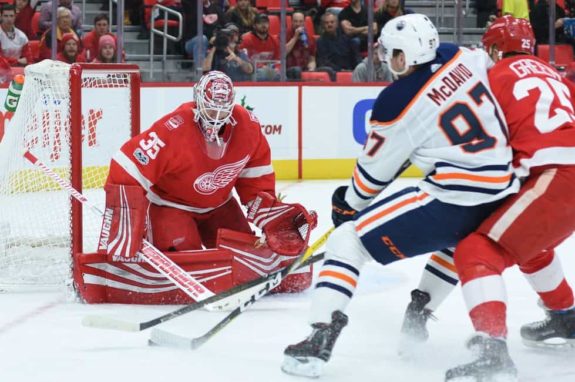 They've got to find a way to stay out of the box as well because their penalty kill isn't doing them any favors this year. Again, as most Oiler fans already know, it's the worst in the league.
Solve those problems, and maybe Cam Talbot's underwhelming boxcars will improve. If you look at boxcars, it looks like he's been swiss cheese, but anyone that's watched knows he's been hung out to dry countless times this season.
It's a long ways to go, but the Oilers can still turn this around. However, 11 more losses and its over. So time to figure it out, folks!
Edmonton Oilers regular contributor providing insight on all things Oilers including club history, prospect profiles, trade breakdowns, and everything else in between. Check back regularly for new and exciting content. Follow on Twitter @SanderTHW.