It's easy to criticize an organization when there's been a lack of playoff success over the course of many seasons and when the fan base believes the club has the talent employed to make them a Stanley Cup contender. Hindsight is 20/20 and being an NHL GM is an easy job when you have the luxury of going back and revisiting a deal one should have completed or avoided that turned out to be a flop.
It's often much harder to be patient. Patience is boring. It's not exciting. It's the long-term approach. But, it has its benefits and if there's one thing Edmonton Oilers GM Ken Holland has proven, it's that he's quite adept in that skill set.
There are more than a few examples in his short run with the organization where he's proven his patience could pay off. In the face of difficult decisions, we can admit that it's too early to tell if every decision was the correct one, but most appear to be trending in that direction. In an effort to give the veteran executive some props on his work thus far, it's fair to point out some pretty astute moves.
Waited on Tyson Barrie
By now it's obvious, Barrie's deal in Edmonton doesn't happen if Holland lands the big fish in goal he was after. It's also fair to argue that Holland was aware of Barrie's interest in the Oilers and knew he had that play in his back pocket.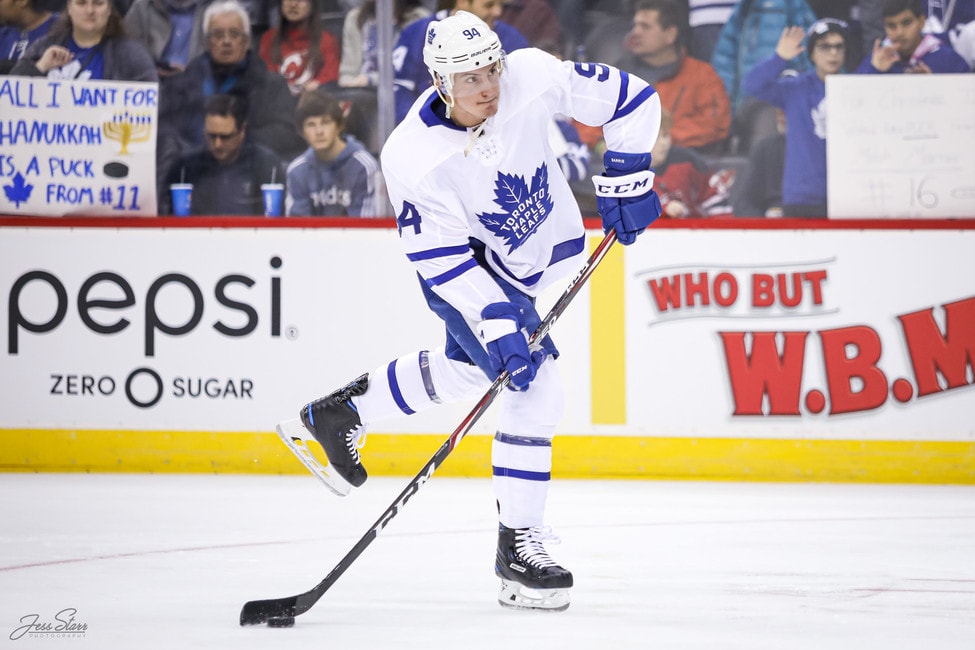 Barrie has been public about his placing the Oilers at the top of his list in free agency because of the slot he'd fit into and what it could do to elevate his status as a pending free agent next season. The defenseman hasn't been shy about saying he left money on the table to join the Oilers.
Despite knowing Oscar Klefbom was going to be out for the upcoming season, Holland didn't over pay for Barrie as UFA and some are suggesting the offensively gifted power play quarterback could be the steal of NHL free agency.
Related: Oilers News & Rumors: Nugent-Hopkins, Puljujarvi, Holloway, More
Declined Re-Signing Andreas Athanasiou
It would have been easy to cave and re-sign Andreas Athanasious to his qualifying offer after giving up two second-round picks to acquire him. Some will slam Holland for making that trade in the first place, but at the time of the deal, how could he have possibly known the pandemic was about to put the NHL on pause? It was simply bad luck that the Oilres didn't get a real chance to see what all Athanasiou could do.
In face of criticism for what turned out to be a bad trade, Holland understood that letting Athanasiou walk was the better long-term decision and to this point, the forward still hasn't landed with an NHL club. Instead of being saddled with his hefty contract, Edmonton was able to land other forwards for much less money and there's a very good chance they'll be as, if not more productive.
Let Kahun Test the Free Agent Market
Among those players Holland added because he didn't overpay for Athanasiou was Dominik Kahun. Kahun and the Oilers spoke early in NHL free agency but the forward and his agent believed he was worth more. Holland didn't bite, he let Kahun test the market and there wasn't anything there.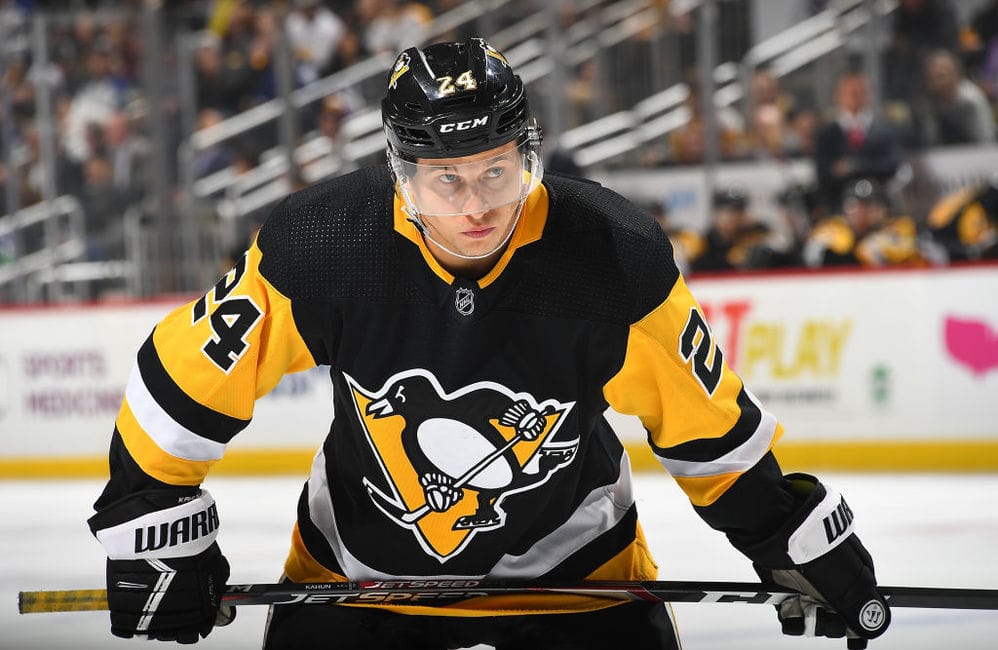 Sure, that play by Holland might have been a risk has Kahun could have chosen another team, but he didn't, he circled back and signed a team-friendly contract with Edmonton. Not being privy to their conversation means there's no way to know if Holland got a hint from Kahun during their first conversations that he'd come back if a bigger offer wasn't out there. In the end, that's how it worked out.
Out-Waited Jesse Puljujarvi
Dating all the way back to the first day on the job for Holland, the GM knew he was going to have his hands full with the Jesse Puljujarvi situation. The winger was quite bitter about the way things had gone down under the previous regime and he wanted out. Holland had been through similar situations before in Detroit and took the patient approach, not caving to Puljujarvi's requests just to dump someone who wasn't interested in returning.
Had their been a good trade there, the GM likely would have made it, but that didn't happen and Holland simply waited for Puljujarvi to mature a little and essentially come to his senses. In the end, the team got a cost-effective two-year deal done and there are high hopes Puljujarvi knocks it out of the park this season.
Didn't Overpay for Jacob Markstrom
The Oilers needed better goaltending. It's hard to argue that fact. That said, it is fair to argue that there comes a point when to get what you need you pay far too much and that was the risk Holland was running as he chased down Jacob Markstrom in free agency.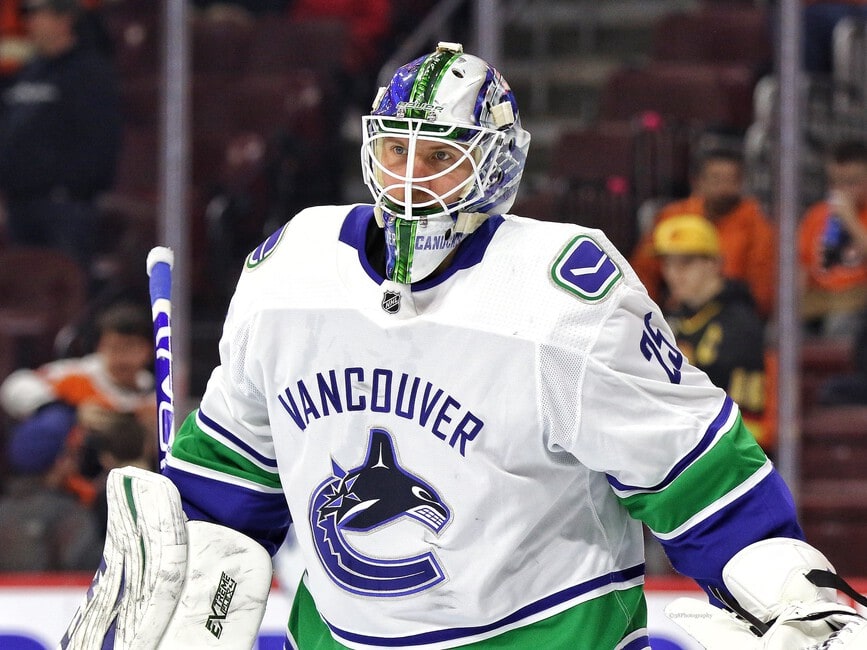 Ultimately, Markstrom chose Calgary and Holland chose not to overspend. If Markstrom goes on to be the savior for the Flames, Oilers fans may look back at not landing him as a blip on Holland's radar, but the hope is that the goaltending tandem of Mike Smith and Mikko Koskinen works out in Edmonton.
The reality is, most of the moves mentioned above don't happen if the Oilers land Markstrom at the start of free agency and sign him to the rumored seven-year deal that was floating around. The net gains made by adding three or four pieces versus one should benefit the Oilers.
Next: NHL Rumors: Senators, Blue Jackets, Maple Leafs, More
---
---