The '12 Days of Christmas' is a classic holiday song first published in its current form in 1908. In a nod to the classic carol, join The Hockey Writers as we count down the 12 Days of Hockeymas. Each day, we will provide you with a piece of hockey history as we eagerly await the start of the 2020-21 NHL season.
The number nine means a lot for the Oilers. Bill Guerin, Mike Watt, Glenn Anderson, Ralph Intranuovo, Shayne Corson, Bernie Nicholls all wore it. Nine years after Chris Pronger asked for a trade, the Oilers finally made it back into the postseason. And, between Wayne Gretzky and Connor McDavid, the two players have won nine Art Ross Trophies.
But, on this Hockeymas, we'll be looking at the top nine forwards that might start the Edmonton Oilers upcoming season.
Related: Oilers 12 Days of Hockeymas: More Than 11 Goals for Yamamoto in 2021
The Locks for the Top Six
There are a handful of players on every team that are a lock for top six roster spots and the Edmonton Oilers are no exception. McDavid, Leon Draisaitl, Ryan Nugent-Hopkins, and Kailer Yamamoto are the Oilers four.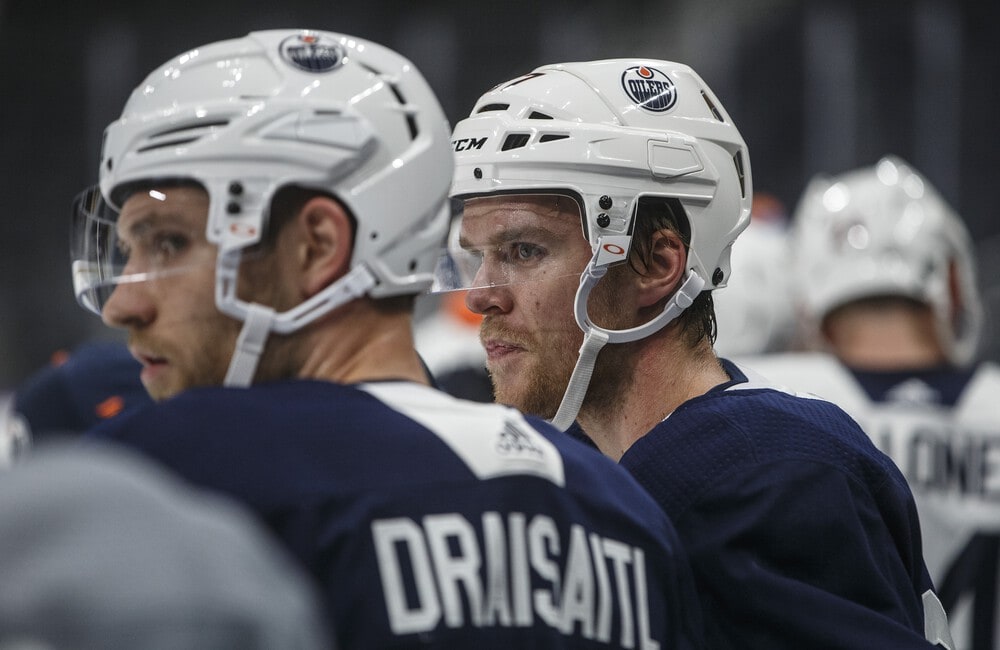 McDavid and Draisaitl will compete for the team lead in points (again). It should be fun to watch as these two take on the other six Canadian teams. Meanwhile, Nugent-Hopkins will get in on the action and try to cement himself as one of the best wingers in the league since it appears he'll get more minutes as a winger than a center this season. For Yamamoto, it's about repeating his success from last season and showing he's anything close to the point-per-game player he almost was in 27 games in 2019-20.
The other two members of that top six is a matter of line chemistry where certain players can be ushered up and down the lineup as the shuffling of players works to the benefit of the coach.
Related: NHL Rumors: Canucks, Flames, Blue Jackets, Golden Knights, More
Those Under Consideration for the Top Six
The early candidates for top six minutes outside the four givens are Dominik Kahun and James Neal. The recently-acquired Kahun will get a good long look alongside his friend and former German hockey teammate Draisaitl, while speculation is that Neal will get the first shot at producing alongside McDavid and Nuge.
Neither Kahun nor Neal will have a terribly long leash since the season is short and there are players like Zack Kassian, Tyler Ennis, Josh Archibald and Jesse Puljujarvi who will be eager to get their chance and many have proven they can hang with the team's best.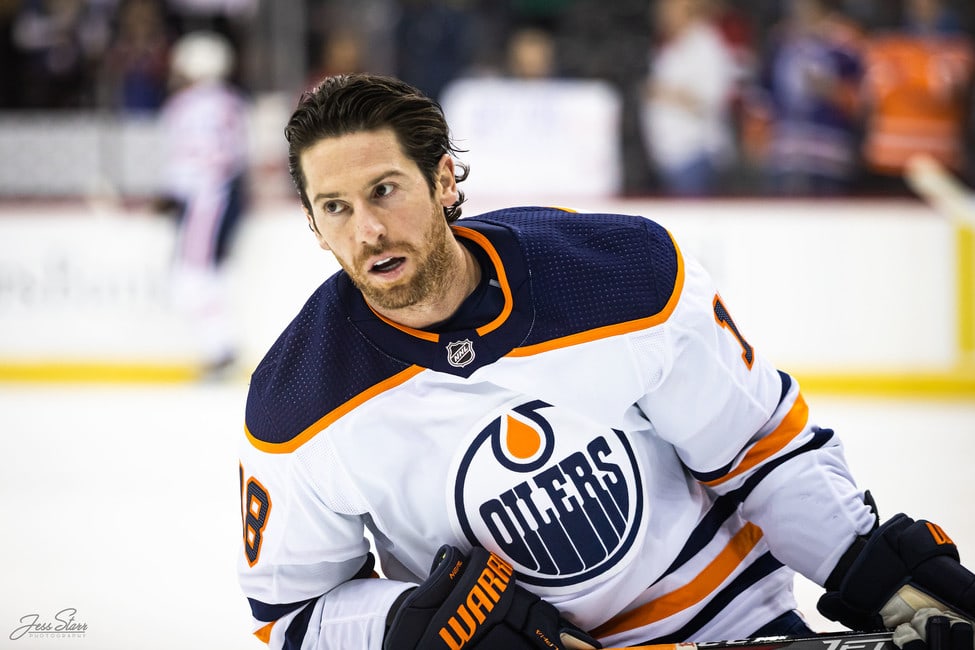 Some will wonder why Neal's name in the mix, and that's fair. They may also argue that Kassian should get the nod instead. Our selection of Neal for the top line is simply because he's proven he can repeatedly be a 20-goal guy in this league and he's one of the few players in Edmonton who can hit that mark in 56 games. He started last season on fire scoring more goals than any other Oiler and if he can do so again in 2021, that gives Edmonton a better shot at jumping out to an all-Canadian Division lead early.
Related: Oilers 12 Days of Hockeymas: Adam Larsson and "The Trade"
The Final Three in the Top Nine
Let's assume the top six will look the way they've been outlined below:
McDavid – Neal – Nugent-Hopkins
Draisaitl – Kahun – Yamamoto
That leaves Kyle Turris to center the third line and potentially puts Puljujarvi and Tyler Ennis on his wings. That's an interesting third line that includes an assortment of skill, speed and size.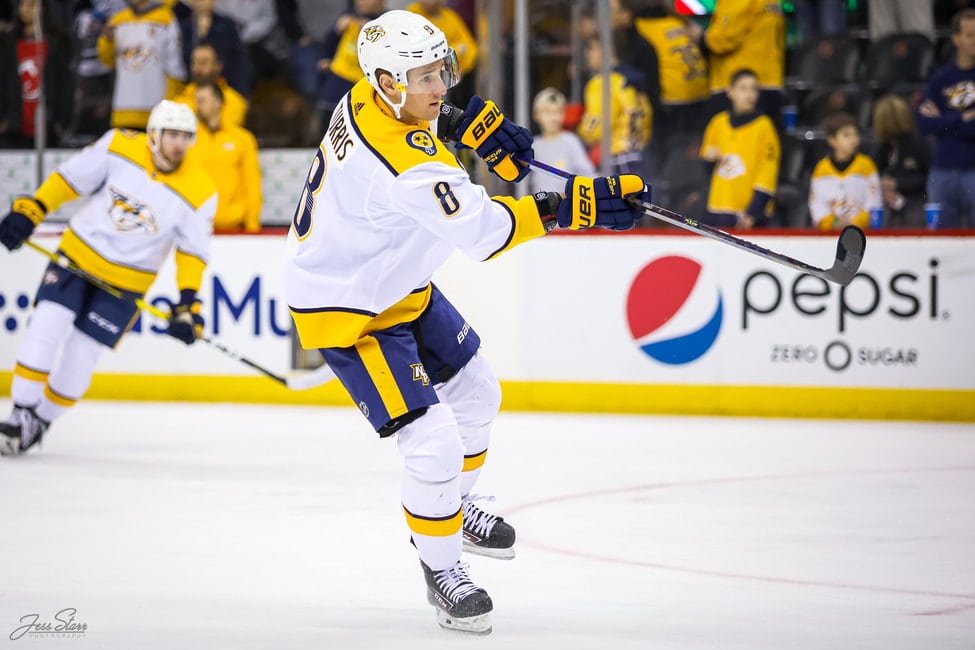 Turris is looking to reinvent himself in Edmonton after a down year in Nashville. It was a season many insiders are having a hard time explaining but it's in the past and he'll be given some penalty kill time while expecting to chip in on offense. Ennis needs to be his reliable self and Puljujarvi needs to show he can carry his success internationally over to the NHL.
Kassian, Jujhar Khaira, Alex Chiasson, Archibald and Joakim Nygard are the odd men out in this scenario and that's some hefty salaries on the fourth line. Still, to open the season, there's an argument it makes the most sense.
The Top Nine Darkhorse
The player to watch as the season gets going might be Nygard. Here's a guy who was on fire overseas going 6-1-7, +4 in his last six games with Farjestad. He's been recalled by the Oilers from his loan and is headed back to Edmonton.
He's realistically only got a shot to make the team, but if he's hot, the Oilers might be inclined to see what he looks like in a short camp and ride the hot hand.
Next: Oilers 12 Days of Hockeymas: Ten Top-10 Draft Picks Since the 2009 Draft