The '12 Days of Christmas' is a classic holiday song first published in its current form in 1908. In a nod to the classic carol, join The Hockey Writers as we count down the 12 Days of Hockeymas. Each day, we will provide you with a piece of hockey history as we eagerly await the start of the 2020-21 NHL season.
Other Oilers Hockeymas Articles:
As we are now 10 days away from Christmas, this article will focus on the 10 Oilers' draft picks taken in the top-10 of the NHL Draft since the 2009 Entry Draft. It's unbelievable to comprehend the idea that one singular team has made a selection in the top 10 every year for the last twelve years except for two (14th overall in 2020 and 22nd in 2017).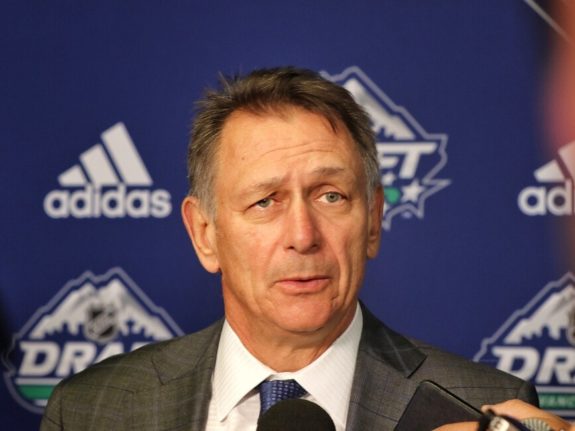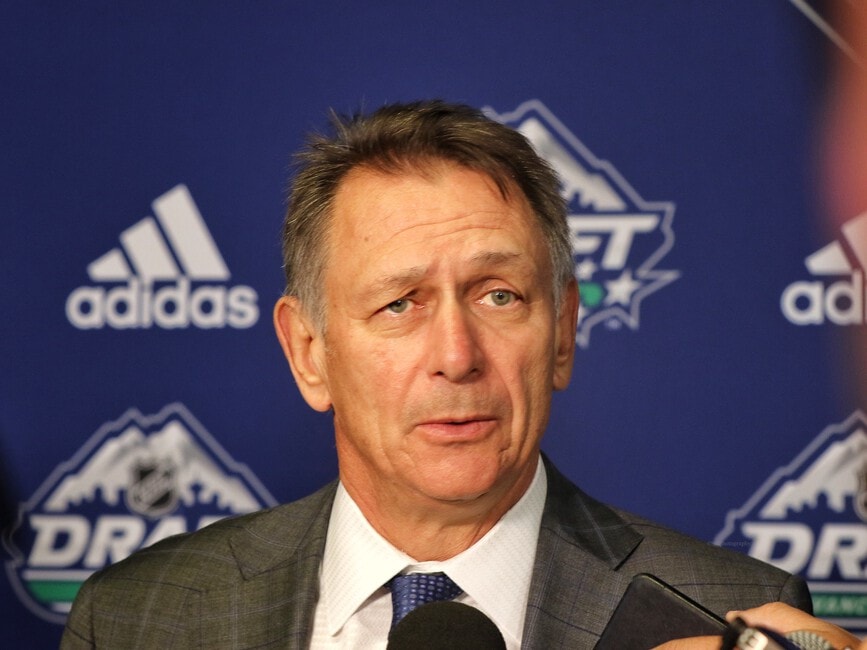 Furthermore, a majority of these draft picks were not attained via trade, essentially meaning that this team has been embroiled in futility and mediocrity for a large portion of its recent history. Finally, clearly, the Oilers have not drafted and developed particularly well, along with the mismanagement of a few of the players who do perform successfully, otherwise the club wouldn't be selecting so high in drafts over such an extended period of time.
Be that as it may, this article series is centered around getting hockey fans ready for Christmas and the new season, therefore, I feel that I should also highlight some of the positive aspects of the Oilers' recent drafts, including a few players aiming to lead the team to playoff success and up-and-coming prospects with significant promise and potential.
2009 10th Overall Pick – Magnus Paajarvi
Following up on the selection of Jordan Eberle in the previous draft's first round, Edmonton decided to select another promising offensively-gifted winger in Paajarvi in 2009. He displayed major physical gifts, supreme hands, and great speed as a youngster in the Swedish Hockey League which led to a Rookie of the Year nomination. Furthermore, he had solid hockey sense and an excellent shot, leading to immense expectations as a potential top-six forward and major power-play contributor.
However, his time in Edmonton did not come close to the levels of play many hoped for, as he never surpassed more than 15 goals in a season and struggled defensively during 5-on-5 play. His role on the team never seemed to fit his style of play, his responsibilities within the organization should have been expanded (other than on the penalty kill), and he was eventually traded for David Perron at the age of 22.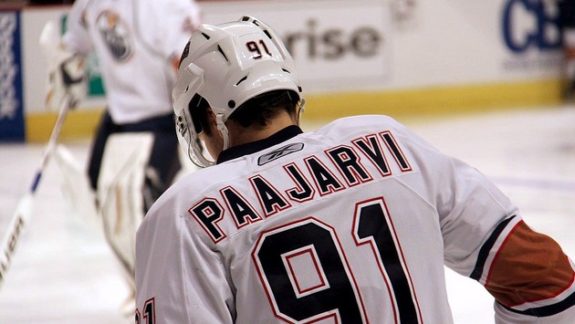 Perron played quite well in his season and a half in Edmonton and provided some significant contributions toward improving the team's fortunes in future seasons, but demanded a trade, after which he was sent to Pittsburgh.
Paajarvi, former general manager Steve Tambellini's first-ever draft selection, had significant potential that he was never able to realize due to faults in his own game and due to the systems he played in, and he now finds himself playing in the KHL.
2010 1st Overall Pick – Taylor Hall
Hall's tenure in Edmonton is one that many Oiler fans recall with anguish due to the infamous trade of Hall for Adam Larsson, prior to his MVP season in New Jersey. However, his playing career with the team saw a variety of highs-and-lows, but despite personal opinions on the player, he finished top-two in Oilers' scoring in five of the six seasons he played in with the organization (injured in 2014-15).
Prior to winning the draft lottery and Hall's selection in 2010, the Oilers finished last in the league by a considerable margin. The 2010 draft saw one of the more interesting debates between the top two picks in recent history, between Hall and Tyler Seguin with Hall being the consensus first pick among most.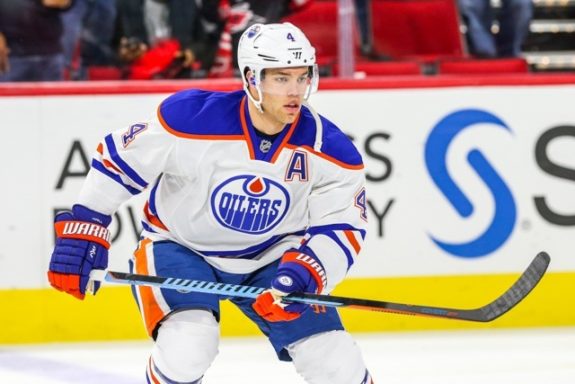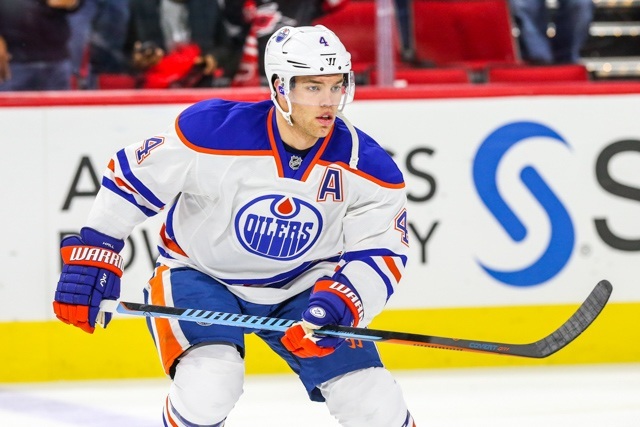 Hall and fellow 1st-rounder Jordan Eberle formed a respectable offensive forward duo, but failures of the organization and management in the draft and transactions stagnated his career with the Oilers. Following the well-documented trade out of Edmonton, Hall won an MVP and received multiple All-Star appearances leading him to be worthy of his number one overall selection.
2011 1st Overall Pick – Ryan Nugent-Hopkins
The first player on this list still remaining on the current Oilers roster and Edmonton's second-straight first overall pick, Nugent-Hopkins, was selected following their second season in a row of finishing last in the entire league. Nugent-Hopkins was the consensus number one pick among scouts and analysts due to his stellar junior career with the Red Deer Rebels and with Team Canada in the World Juniors and World Championships.
Prior to the arrival of Connor McDavid and Leon Draisaitl in Edmonton, Nugent-Hopkins had a solid career garnering an All-Star appearance and providing three 50-point seasons playing at center.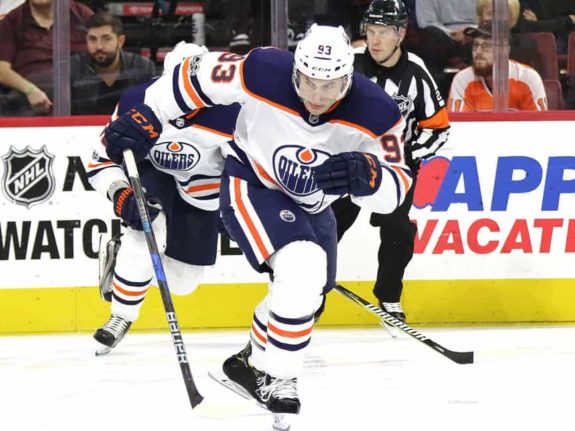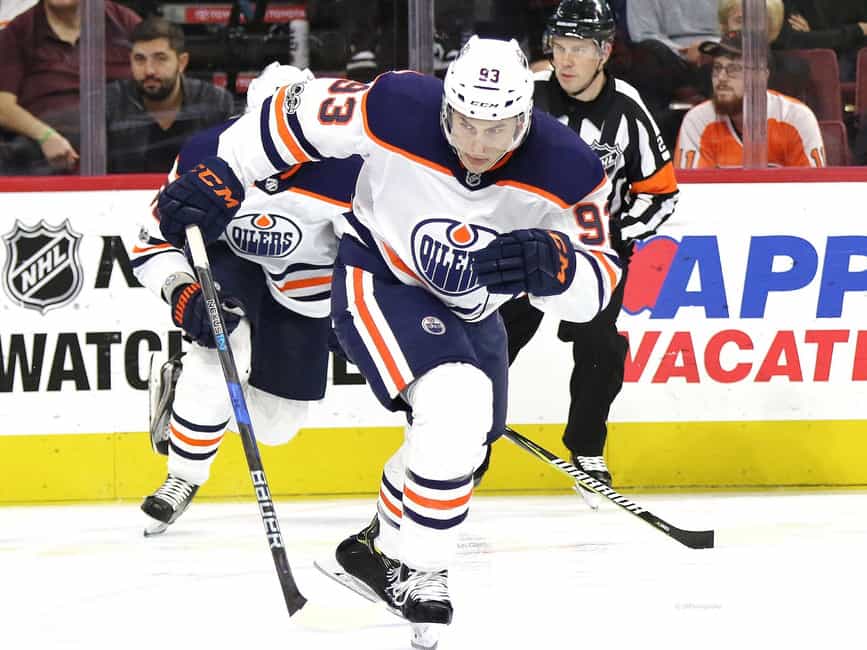 However, in recent years following the drafting of McDavid and Draisaitl, Nugent-Hopkins has moved to the wing as their linemate at different times on the top two lines scoring three straight 20-goal seasons, including scoring nearly a point-per-game during this past season. With his impending free agency following this season, Nugent-Hopkins' re-signing needs to be a crucial priority, as he has been one of the few supporting players for the elite McDavid and Draisaitl.
2012 1st Overall Pick – Nail Yakupov
The most egregious and notorious pick on this top-10 draft selections list is Yakupov who is considered arguably the biggest draft bust in NHL history. However, entering the 2012 NHL Entry Draft, he displayed great physical strength and two-way ability, skill, and a remarkable shot during his time dominating the OHL with the Sarnia Sting.
Despite this, there were significant questions regarding his attitude and capacity to fit within a developing team's structure due to poor prospect interviews. Astoundingly the Oilers' third straight first overall pick, Yakupov had an outstanding rookie season by leading rookies in goals and tying for the rookie points lead.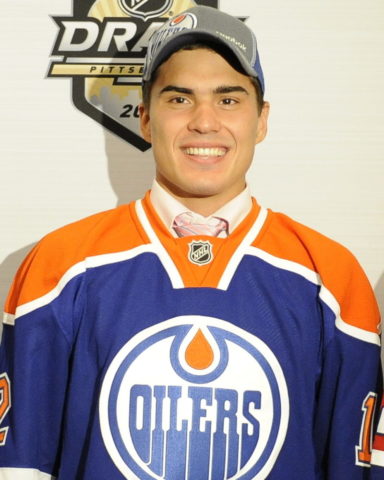 Yakupov followed this season by completely falling off the map in terms of promising young players by contributing virtually nothing for the entirety of the rest of his career. Following his rookie season of 17 goals in just 48 games, he proceeded to score just 45 goals for the rest of his NHL career and was traded to St. Louis for a third-round pick three seasons later. He now finds himself playing decently well in the KHL but proved to be a complete disaster in Edmonton and in the NHL overall, becoming somewhat emblematic of that entire era of Oilers hockey.
2013 7th Overall Pick – Darnell Nurse
After three drafts of first overall picks, the Oilers held another lottery pick in 2013 with the seventh-overall selection, which they utilized on Nurse. Along with Nugent-Hopkins from this list, Nurse remains one of the core members of the current rendition of the Oilers lineup and has been a defenseman consistently involved in a variety of facets for the organization.
Coming into the draft, Nurse was a tough, physical defensive defenseman with solid puck-moving and skating ability and came from a family of elite athletes. In my opinion, since joining Edmonton, he has been extremely underrated and has developed into an exemplary two-way defenseman who continues to progress in his still-young career.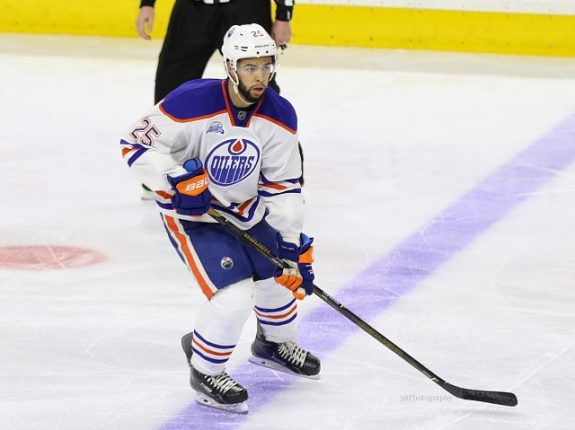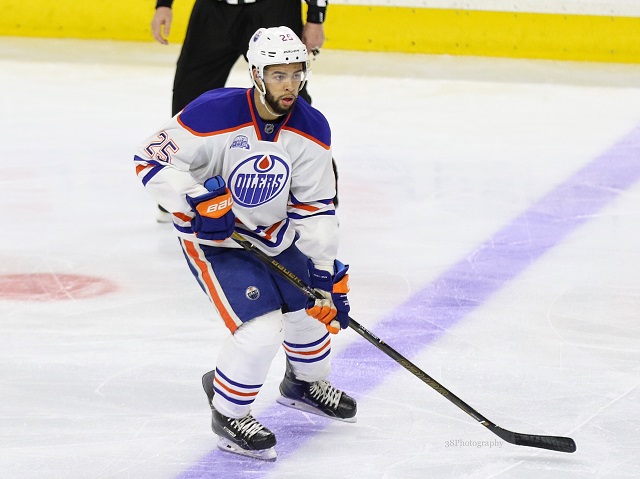 Nurse is exceptional as a second-pairing defenseman but has been underappreciated due to Edmonton's inability to acquire or produce defensemen capable of shouldering a larger load. Furthermore, there were several notable picks taken after him, such as Bo Horvat, Rasmus Ristolainen, and Shea Theodore, which hinders his reputation among Oiler fans.
Nurse recently signed a two-year bridge deal which I believe will result in a much lengthier and larger contract following the 2021-22 season. Finally, in terms of Edmonton's ability, or lack thereof, in acquiring d-men in the draft, Nurse should actually be considered a very successful pick at seventh overall which is never guaranteed.
2014 3rd Overall Pick – Leon Draisaitl
Continuing with the streak of top-10 picks, the sixth straight year involved arguably the greatest Oiler draft selection in franchise history in Draisaitl, third overall. A majority of Edmonton's immensely successful picks have been no-brainer first overall selections, but this choice of the German power forward was not a consensus among analysts.
Draisaitl had an accomplished career in the WHL and with Germany internationally, but an NHL MVP and multiple all-star appearances were not predicted by many. His exceptional play, progress and development, and increased production on both ends of the ice currently see him in the conversation for best player in the world and, undoubtedly, a top five player in the NHL.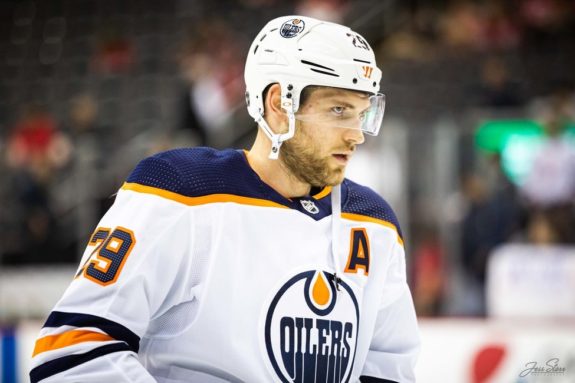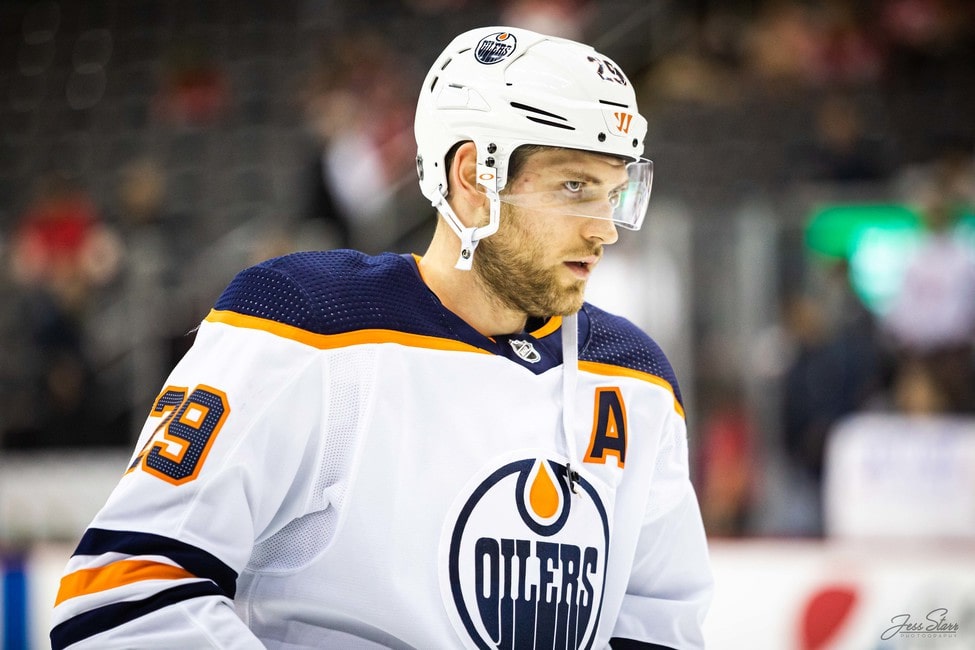 Barring catastrophic injury, Draisaitl will find himself in the Hall of Fame, as he already, in terms of individually, finds himself in the pantheon of Oiler greats. The major question that remains involves whether, along with McDavid, the Oilers are able to achieve playoff success and how long he continues playing on a team that has displayed remarkable ineptitude in finding their elite superstars some semblance of a supporting cast.
2015 1st Overall Pick – Connor McDavid
Following Edmonton's draft lottery win for the fourth time of the decade, there was absolutely no doubt that the Oilers would be selecting a generational talent in McDavid. The most coveted draft prospect in a number of years has not only lived up to the incredibly lofty expectations but has surpassed them, despite the aforementioned lack of playoff success.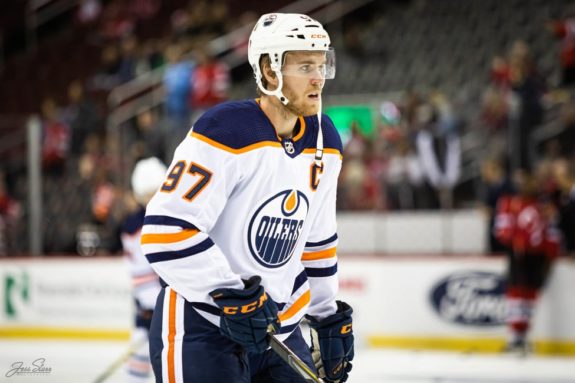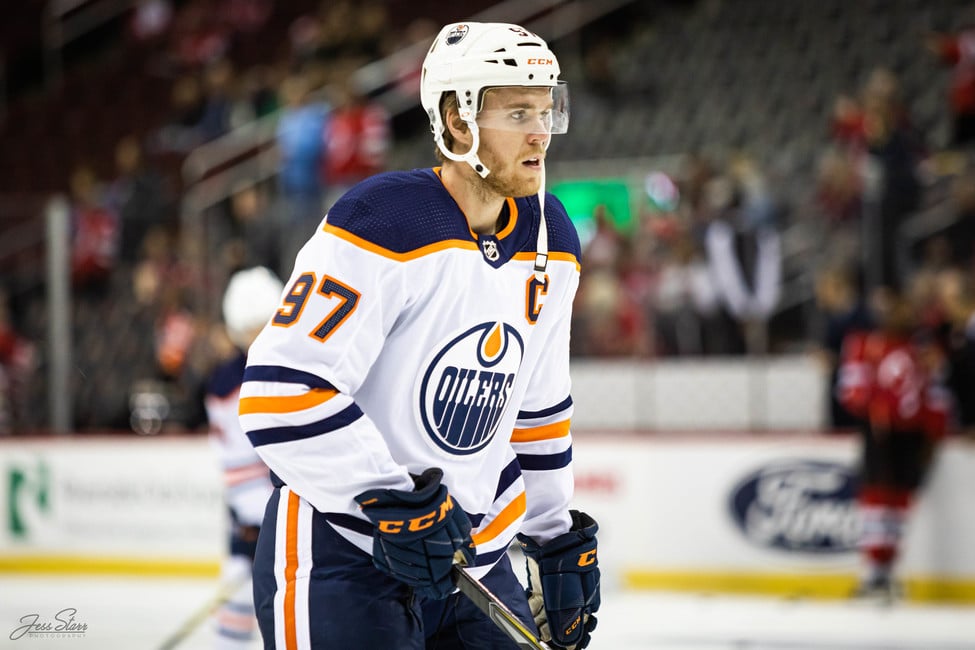 McDavid has stockpiled individual successes and honors during his time in the NHL and should be considered the best player in the league by a noteworthy margin, in my opinion. Despite this, McDavid will need to make and succeed in the playoffs by winning multiple playoff series, along with the second half of his dynamic duo in Draisaitl to truly live up to the hype. Oilers fans should continue to hope that the Oilers franchise and management doesn't continue to waste the primes of two generational players. 
2016 4th Overall Pick – Jesse Puljujarvi
A player who has been discussed quite often in recent Oilers news is Puljujarvi due to his recent return to the organization for this upcoming 2021 season. Entering the draft, Puljujarvi had exceptional physical tools and hockey sense to thrive at the next level following seasons in the Finnish league and Finnish junior league.
The highly-skilled, all-around winger had a legendary World Junior Championship Gold Medal run with Team Finland, resulting in enormous expectations from fans and the organization. However, in his first couple of seasons in Edmonton, he struggled to find his niche within the team and split time between the minors and NHL club, prior to holding out and playing in the Finnish league this past season.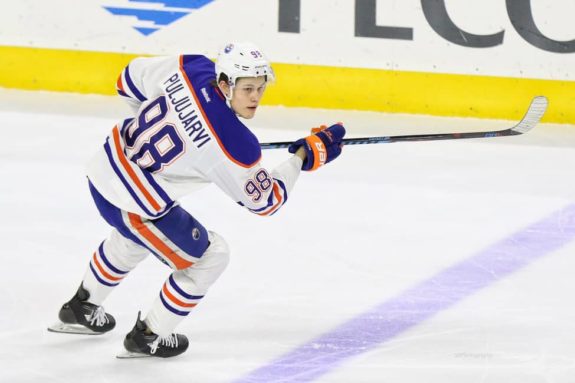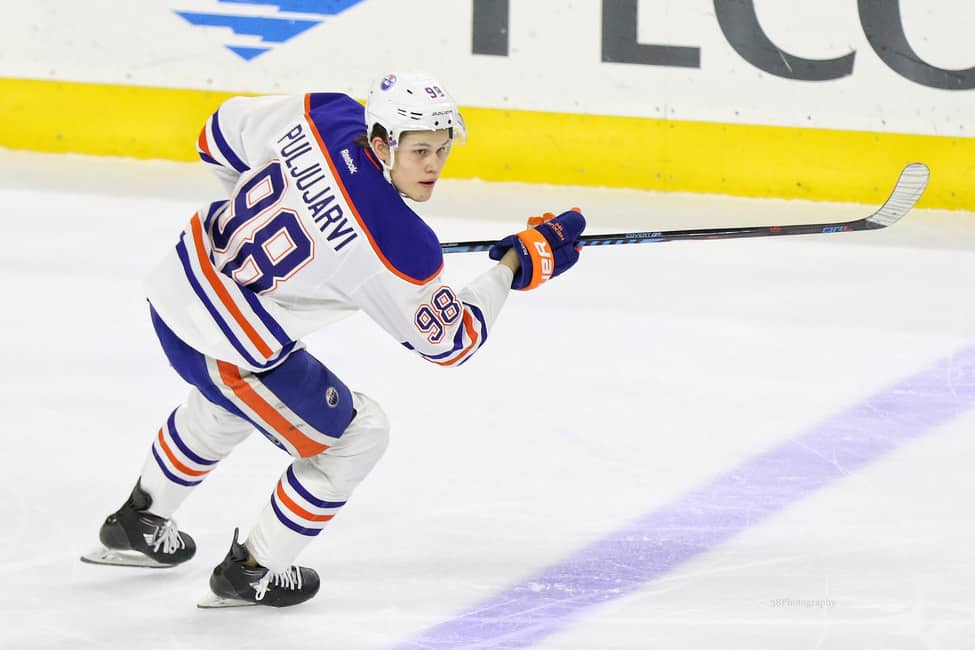 Despite his NHL career thus far, Puljujarvi has shown incredible promise, maturation, and development in Finland achieving substantial offensive numbers leading many to expect major contributions from him in Edmonton this season. Thus far, most have been projecting the possibility of Puljujarvi playing with McDavid and Nugent-Hopkins, with Dominick Kahun playing alongside Draisaitl, which could result in a break-out campaign for Jesse in 2021 to fulfill the high draft pick utilized to select him.
2018 10th Overall Pick – Evan Bouchard
The first of back-to-back seasons of drafting defensemen in the top ten of the NHL draft by the Oilers was an offensively gifted, puck-moving defenseman, with a solid defensive IQ and strong skating ability in Bouchard. He hasn't been deemed ready to make the leap as a consistent contributor on Edmonton's back-end just yet, but has displayed exceptional promise in the AHL, by garnering an AHL all-star appearance.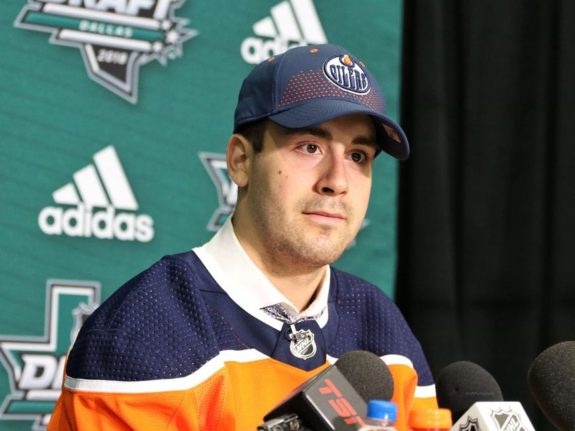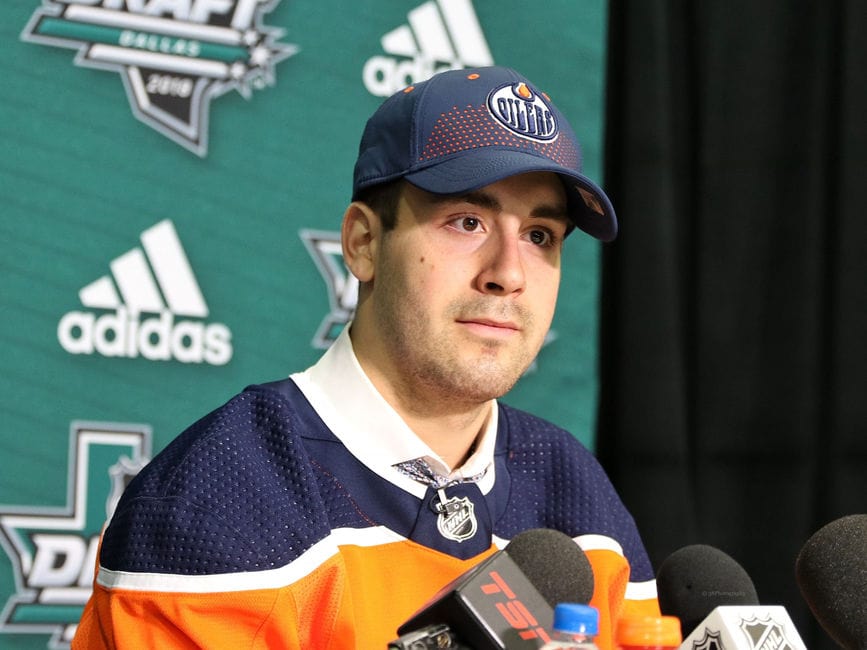 Bouchard played extremely well in the OHL, gaining the defenseman of the year award, although he underperformed on the Canadian World Juniors squad. Currently developing and playing strongly in the SHL, he seems to be on the path towards being the anchor that the Oilers have been yearning for over a number of years, along with the leadership skills he has displayed early in his professional career.                       
2019 8th Overall – Philip Broberg
The most recent Oilers top-10 selection and another smooth-skating and offensively gifted defenseman was Broberg in 2019, who is currently playing in the SHL. Although it is still too early to tell what Broberg's ceiling will be in his NHL career, his quickness and offensive intelligence make him a significantly promising asset, especially considering the development of the previously mentioned Bouchard.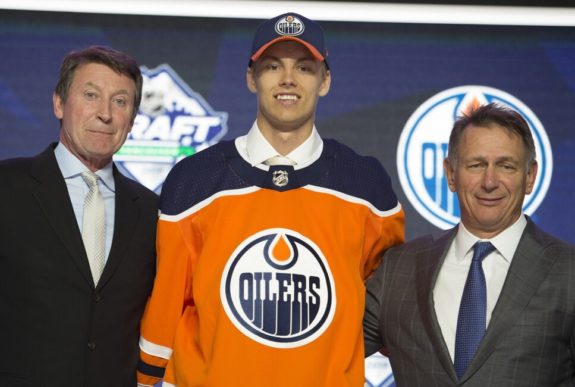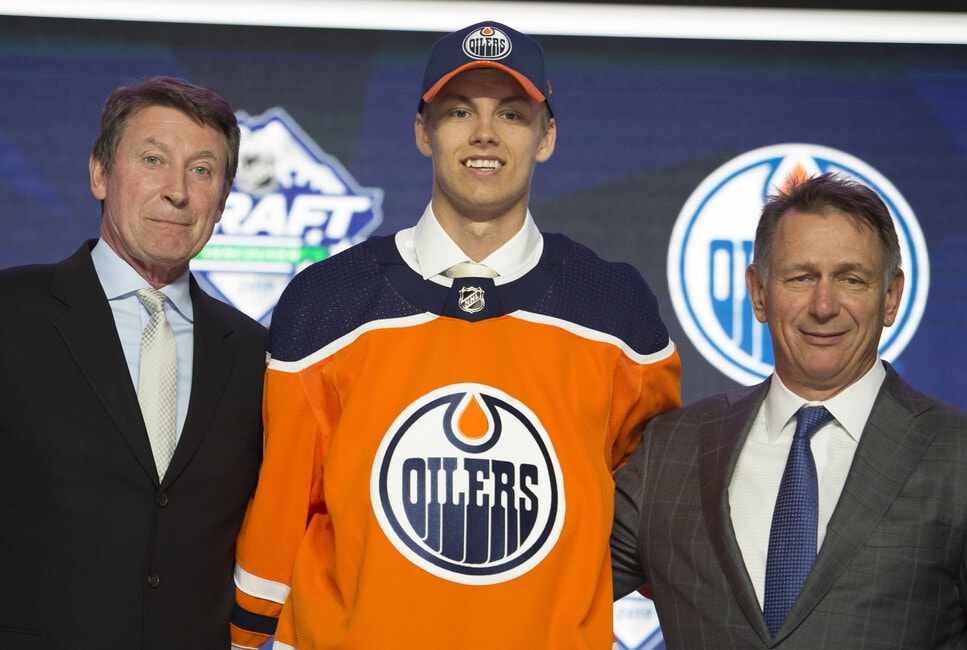 However, his major deficiencies on the defensive end resulted in him being rated considerably lower on most scouts and analysts' draft boards making this selection a highly-debated one among fans and pundits. Broberg's performances with Sweden internationally and his continued performance in the Swedish League seem to signify a trend towards Broberg developing into a real NHL contributor, and if not, Ken Holland will surely be held accountable for this pick.
Final Thoughts and Implications
The Oilers have had an outrageous number of high draft picks in recent years, many of which have not panned out as the organization and fans would have hoped. Even with the successful selections made by the organization over recent years, the team has been unable to put these players in optimal situations or have dealt them in moves that did not end up being advantageous to the club.
However, in recent years there have been multiple selections that form the core of this group and may continue to bolster the lineup for years to come through young defensemen, such as Bouchard and Broberg, along with the elite, dynamic duo of McDavid and Draisaitl. 
---
---