The '12 Days of Christmas' is a classic holiday song first published in its current form in 1908. In a nod to the classic carol, join The Hockey Writers as we count down the 12 Days of Hockeymas. Each day, we will provide you with a piece of hockey history as we eagerly await the start of the 2020-21 NHL season.
Other Oilers Hockeymas Articles:
The number 11 has significant meaning for the Edmonton Oilers in many ways. One of the best players in franchise history wore No. 11 in Mark Messier. After 10-straight seasons out of the playoffs between the years 1996-2006, it was in the 11th season the the Oilers went on a miraculous run and all the way to the Stanley Cup Finals. And, Connor McDavid and Leon Draisaitl will be heading into their combined 11th full season in the NHL (McDavid's first season was cut drastically short).
For the purposes of this article, we'll focus on 11 goals. Specifically, 11 goals is how many Kailer Yamamoto scored last season and where we'll set the over/under for his production during the 2020-21 season.
The 2019-20 Yamamoto Campaign
It was last season Yamamoto showed up and wow'd Oilers Nation. A player who'd had cups of coffee in the NHL before, he wasn't able to quite put it all together and was sent back to the AHL on two separate occasions.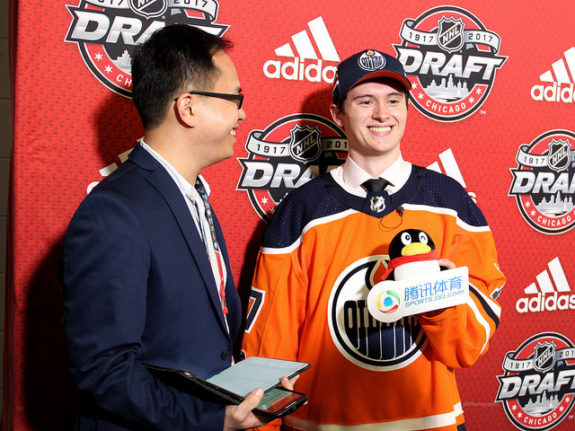 But, in 2019-20, he was called up, produced almost immediately and never looked back. He developed insane chemistry with last season's Hart Trophy Winner Leon Draisaitl and he became a top-six forward for the Oilers in a matter of 27 games.
Yamamoto wound up with 11 goals and 15 assists for 26 points. That was nearly a point-per-game and he likely would have exceeded that pace had the season not hit pause thanks to a pandemic.
Related: NHL Rumors: Hurricanes, Senators, Blue Jackets, Oilers, More
What Role Yamamoto Will Play
With big expectations for Yamamoto this coming campaign, it might be wise to temper expectations a little.
There are all sorts of signs that point to Yamamoto hitting it out of the park again and in a contract year. That said, it sounds like one-third of the dangerous Yamamoto, Draisaitl and Ryan Nugent-Hopkins line (Nuge) will be starting the season away from the highly-productive duo. While it might not matter, should someone like Dominik Kahun comes in and effectively fills that spot, there's no telling how Nugent-Hopkins being promoted will affect that line's chemistry.
Without Nugent-Hopkins, Yamamoto played four games in the play-in round last season and posted zero goals, zero assists, for zero points. This is not to suggest he'll struggle, and it's an admittedly small sample size, but it's fair to argue those shocking results are enough to warrant a watchful eye and that it might take some time to get used to new linemates.
Early Yamamoto Projections
Setting the over/under at 11 goals for Yamamoto seems like a reachable goal. The NHL is looking at a 56-game season, so we'll have to take that into consideration. That means, should he score once every five games, he'll reach that marker.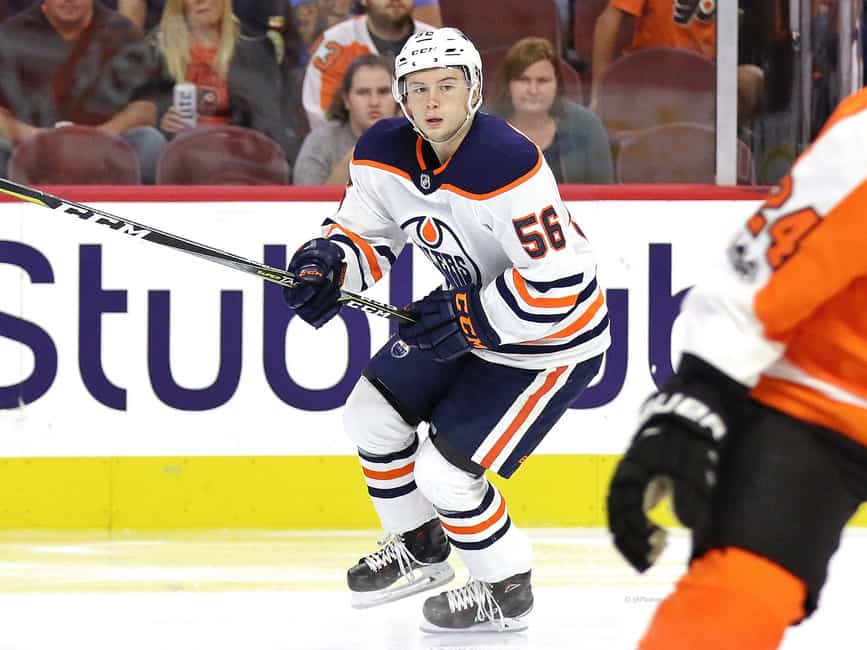 Oilers fans should fully expect him to do so. This is a player who is young, skilled, smart and isn't afraid to go to the dirty areas. He's going to have the backing of his coaching staff and linemates right out of the gate and he'll be given a bit of leash if he doesn't start out like a house on fire in the first few games.
On the 11th day of Hockeymas, expectations should be that Yamamoto scores far more than 11 goals. In fact, let's go out on a limb and say double it. We're shooting high at 22 goals, but this is a motivated player who was on exactly that pace last season.
Next: Canucks 12 Days of Hockeymas: Successful History With Undrafted Players
---
---