We're finally here. Maybe. I think.
Welcome to the start of our 2020-21 season preview of the Columbus Blue Jackets. If all continues to go according to multiple reports, we could have the start of the regular season in one month's time.
We will spend the next month getting ready for this unprecedented season from all angles. Today in part one, we will focus on the state of the roster and ask an important question.
Will the Columbus Blue Jackets add anyone to the roster before their first game?
With a month to go before the season, things do seem quiet. But don't be fooled. A lot things have to happen between now and then for several teams before they are cap compliant.
This is where the story starts for the Blue Jackets.
Setting the Scene
Recall the end of last season after the Tampa Bay Lightning knocked the Blue Jackets out of the playoffs. GM Jarmo Kekalainen said something interesting that could come to fruition soon. That is of course if the right opportunity presents itself.
Kekalainen said that there could be opportunity to add players from teams who are at or over the salary cap.
As of this writing, there are 10 teams according to Cap Friendly that are over the $81.5 million upper limit. Those teams are:
Arizona Coyotes
Tampa Bay Lightning
Vancouver Canucks
St. Louis Blues
Toronto Maple Leafs
Washington Capitals
Vegas Golden Knights
Anaheim Ducks
Winnipeg Jets
Edmonton Oilers
That's one third of the NHL. Granted, some teams have LTIR or other options available to them that will put them back within compliance. But not everyone is in that situation.
This is where the Blue Jackets could pounce. I say could because it is not guaranteed they will do anything. But the opportunity is certainly there.
But Will They Pounce?
First things first. Pierre-Luc Dubois is still un-signed as of this writing. Kekalainen recently said on SiriusXM that he isn't worried about it. Given the recent past, it's still worth monitoring.
The Blue Jackets do have over $9 million in cap space available with most of that going to Dubois once they agree to a new deal. So they won't have much room left to work with. Kekalainen did say this season would be tight but they would be in good shape after that.
Despite the limited available space, there is still opportunity here, especially if a cap-strapped team is willing to eat salary. The Blue Jackets could target someone and get them at a discount because they are the ones in the position of power. These other teams must become compliant and might have to make a move they normally wouldn't make.
There are also other factors in play that suggest the Blue Jackets should look to make a move at forward.
The Effects of a Shortened Season
This isn't getting enough play yet, but in due time it will be a story. With talk of a new season coming with just 56 regular season games, one cold spell might doom your season before it even began. An 0-5, 0-6 start might make you a seller much quicker than anticipated.
The Blue Jackets know they have to start fast and keep it going throughout the season. They have their own experience to draw from in that regard. Just remember the way the 2012-13 season ended.
That team had an awful start but then couldn't lose at the end. That awful start cost them though as they missed the playoffs by one point. Had the Minnesota Wild lost that night, the Blue Jackets would have been in the playoffs.
Is this current Blue Jackets' roster ready for a fast start in the new season? They say they are, but they'll have to do it without one of their most consistent players.
Gus Nyquist had surgery in November to repair a labral tear of his left shoulder. The expectation is that he will make a full recovery in 5-6 months.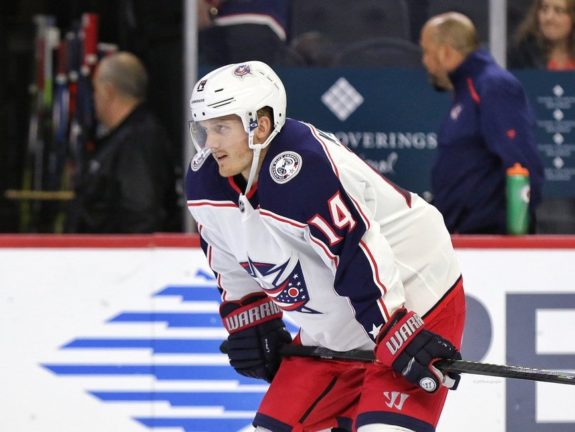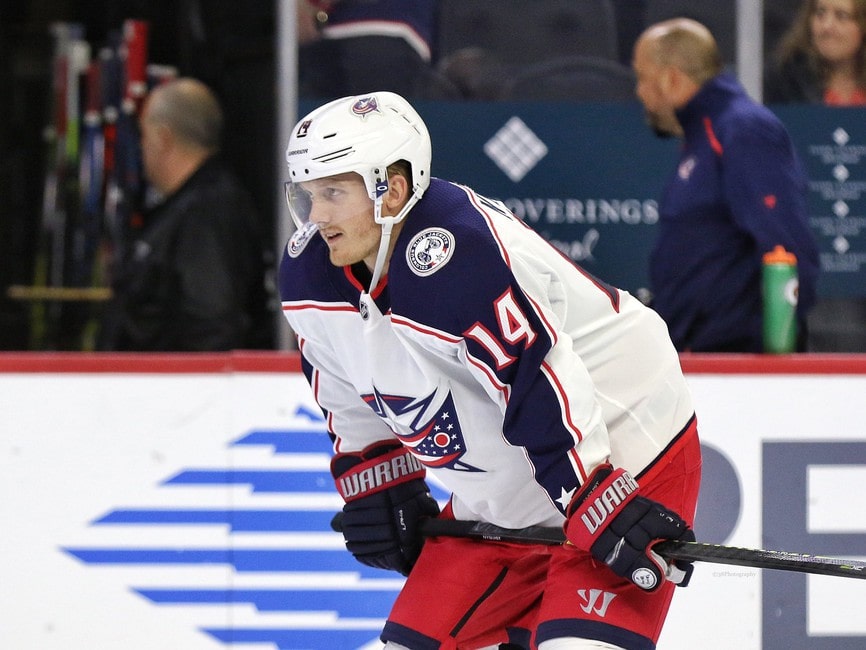 News of this surgery came down on Nov 4 so if all goes well, the earliest the Blue Jackets would expect Nyquist back would be sometime in April. By then, there won't be many games left in the regular season assuming we get that far.
Center ice is in good shape with Dubois and Max Domi as your 1-2. The right side is in good shape with Oliver Bjorkstrand and Cam Atkinson holding that down. But that left side? There are questions now. Is Alex Texier ready to assume a permanent top-six role? If not him for some reason, do you turn to Nick Foligno or Boone Jenner to play those important minutes?
I think the argument can be made the Blue Jackets need to look for help especially on that left side. The Golden Knights are reportedly gauging interest in Max Pacioretty. If you don't have to pay full price for him, you try to see if that move is available.
Keep this in mind too. The Brandon Dubinsky contract could have a huge role in any potential moves that happen. He's eligible for LTIR. The Blue Jackets could elect to put him there so that they could go over the cap. Or they could find a trade partner willing to take on the last year of the deal. That team could then put Dubinsky on LTIR themselves. This is intriguing especially if the other team doesn't mind spending the money.
This next month will be fascinating to see what teams do to become cap compliant. Meanwhile the Blue Jackets could be the beneficiary of some of this activity. If the opportunity presents itself, they will pounce. They're in a prime position to do it.
---
---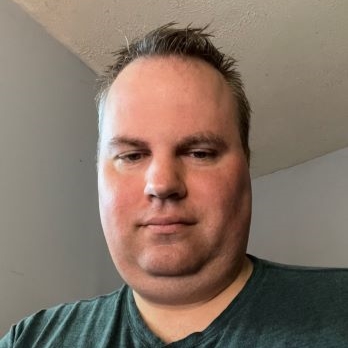 I am a fully credentialed writer who covers the Columbus Blue Jackets, Cleveland Monsters and Erie Otters as well as the Ontario Hockey League and NHL Draft. The 2022-23 season will mark nine seasons with the Hockey Writers. I am also the site's Credentials Manager. Please take note of the updated Twitter handle: @mark_scheig.