So, how many goals will the Toronto Maple Leafs score next season? Specifically, can he score 38 goals in a shortened and condensed 2020-21 regular season?
Related: Toronto Maple Leafs' Auston Matthews Is Undergoing a Transformation
That's the question hockey commentators Shawn McKenzie and Chris Johnston debated during this Maple Leafs Edition of Over/Under shown on the video below. McKenzie set out the rules and gave Johnston the number of 38 goals. Johnston, who spoke first, had to state whether he believed Matthews' goal total by the end of the regular season would be over or under that number.  
The NHL's Shortened and Condensed Season
As it stands currently, it seems the NHL is planning a shortened 56-game season that would also be condensed. Last season, Matthews scored 47 goals during a 70-game season (for a goal-scoring percentage of .671). Should he score 38 goals in 56 games, he'd have to improve that average slightly to .678. So, McKenzie asked Johnston, can he do it?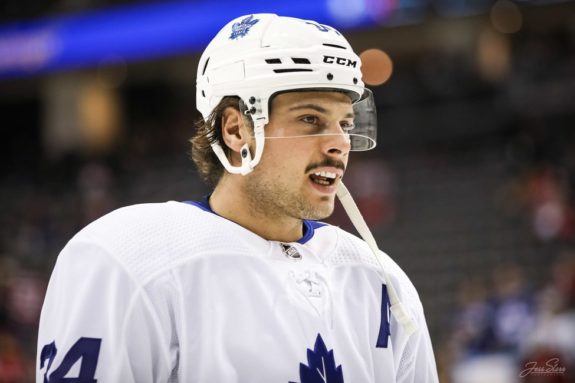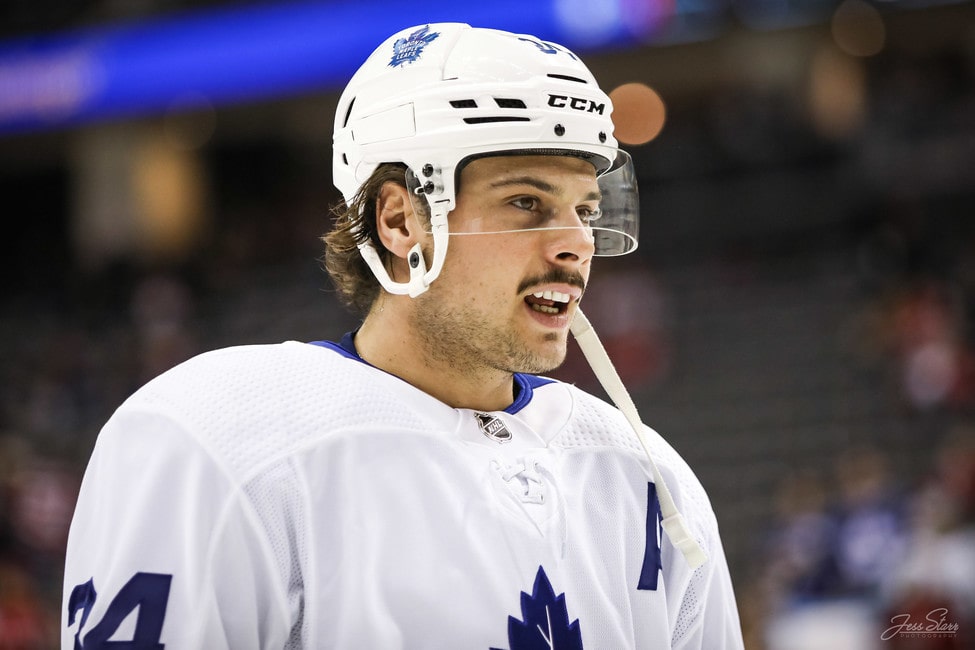 Johnston first noted that no one makes money betting against Matthews. In fact, he believed Matthews would have a good season because he's such a great player. He could even lead the NHL in goal-scoring this season with 35. However, as Johnston noted, that still isn't 38 goals.
The Problem Isn't Matthews, It's the Season's Structure
The problem wasn't with Matthews, it was with the structure and the length of the season. Given the irregular nature of the season, reaching 38 goals would be a "pretty lofty standard." Matthews would not only have to keep up the scoring rate he had last season, which matched his best year in the NHL; and, he'd have to do it under difficult circumstances.
Related: Maple Leafs' Draft Picks That Got Away
Reaching that mark, Johnston believes, would be awfully tough. The schedule would be "compact" with "tons of back to backs." Johnston believed Matthews might even lead the NHL, but still be under 38 goals. His bottom line? Matthews would be under 38 goals.
All Things Said, McKenzie Disagrees with Johnston
McKenzie agreed with Johnston that smart money doesn't bet against Matthews. Therefore, he disagreed with Johnston's assessment that the Maple Leafs' sniper would score under 38 goals. In short, he believed Matthews' goal total for last season was impressive but that he could do it again.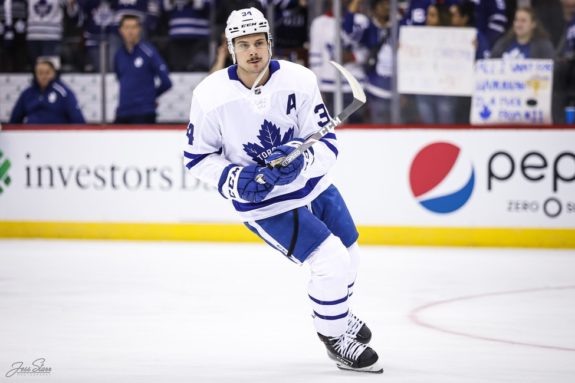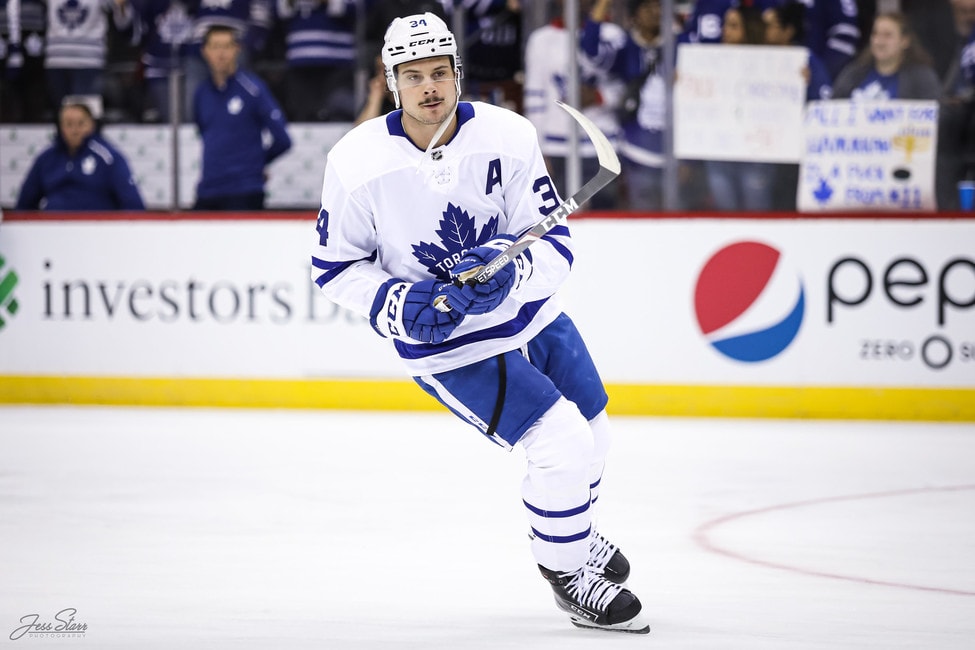 Scoring 38 goals would be a significant number; however, based on last season's impressive scoring plus McKenzie's belief that Matthews added something new to his repertoire every single offseason, he went over 38 goals for the regular-season's total.
Related: Is Matthews the Best Maple Leafs' Center Ever?
So much is up in the air still about this season. Any NHL player who reaches the 40-goal mark would have to score at a ridiculous pace. In this video, Johnston believed Matthews would have a great season but wouldn't hit 38 goals. McKenzie believed Matthews would beat the 38-goal total during the season.
Who's right?
---
---