The '12 Days of Christmas' is a classic holiday song first published in its current form in 1908. In a nod to the classic carol, join The Hockey Writers as we count down the 12 Days of Hockeymas. Each day, we will provide you with a piece of hockey history as we eagerly await the start of the 2020-21 NHL season.
On Christmas Day, hockey fans will get an extra gift as top-tier hockey will return to their TV screens for the first time since late September as the 2021 World Junior Championship in Edmonton gets underway.
For Winnipeg Jets fans, there are three prospects to watch who will be gunning for gold: Canada's Cole Perfetti and Finland's Ville Heinola and Henri Nikkanen.
Related: Jets Prospects on the Path to the 2021 World Junior Championship
The trio participating at the upcoming World Juniors will look to join the group of current or former Jets players/property who captured a glittering gold since the team relocated from Atlanta in 2011.
This piece takes a look at each of them and their performances.
Jacob Trouba: United States, 2013
The first player to win a World Junior gold in the Jets 2.0 era is Jacob Trouba, who did so in 2013 in Ufa.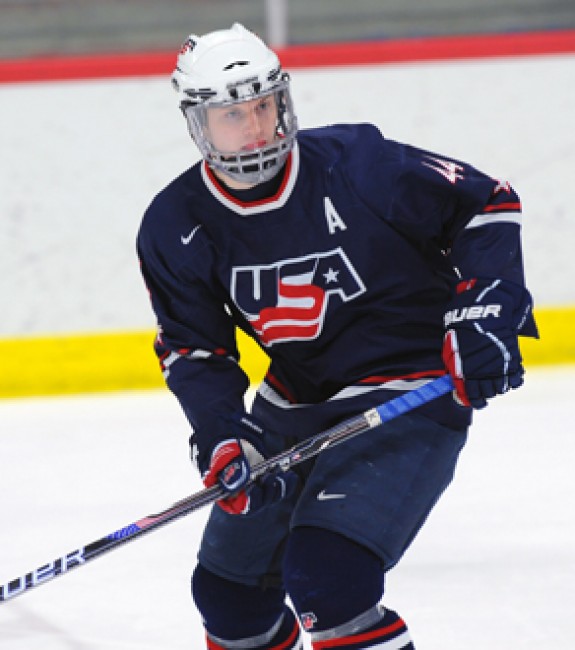 Talk about setting a high bar for the Jets' gold medalists to come after him. Just six months after being selected by the Jets ninth overall — before he suited up for 408 games over five seasons in Winnipeg — the Michigander recorded four goals five assists for nine points in seven games.
Trouba had a hand in Rocco Grimaldi's game-winner in the gold medal game against Sweden. At 7:42 of the second period, Trouba took a wrist shot that deflected off Grimaldi through Niklas Lundstrom. That goal put them up 2-1.
They ended up winning 3-1 for their third gold in tournament history, and Trouba was named the tournament's top defenseman.
Eric Comrie: Canada, 2015
The most Jets 2.0-era gold medallists on a single team is three, when Eric Comrie, Josh Morrissey, and Nic Petan all helped their country snap a six-year gold-less drought.
Eric Comrie — chosen by the Jets in 2013 and still a member of their organization after a whirlwind 2019-20 in which he was also briefly property of the Arizona Coyotes and Detroit Red Wings — made two starts in the tournament in Montreal, going 2-0-0 with 1.50 GAA, .933 SV%, and one shutout.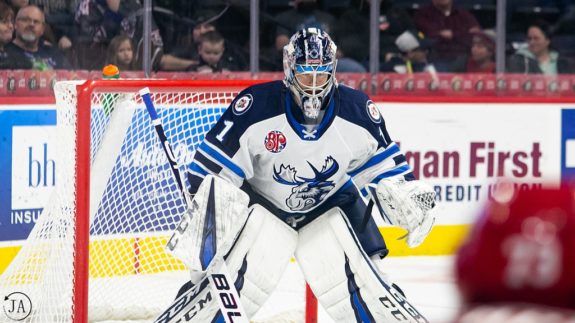 One of his starts was in the traditional Canada versus US New Year's Eve contest: in that game, he made 25 saves in a 5-3 win.
That was his last start of the tournament. Zach Fucale took over thereafter and Canada captured a 5-4 gold- medal game victory against Russia with Fucale in the crease.
Josh Morrissey: Canada, 2015
In front of Fucale and Comrie in the tournament as part of the d-corps was Josh Morrissey, now the team's bonafide top-pairing left-handed blue liner.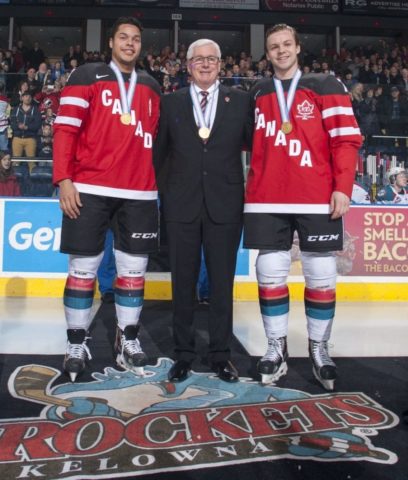 Before he played 288 games with the Jets and recorded 108 points, though, the Kelowna Rocket played seven in the 2015 World Juniors, collecting one goal and three assists for four points.
Nic Petan: Canada, 2015
Promising prospect Nic Petan made his mark for Canada the same year, recording four goals and seven assists to end up in a three-way tie for the scoring lead.
The 2013 second-round (43rd overall selection), at that time lighting it up with the WHL's Portland Winterhawks, was held pointless in the gold medal game but did score a hat trick in a 5-1 win over Slovakia in the semi-final.
Despite his playmaking prowess and undeniable offensive ability, the undersized Petan never found his footing with the Jets although he was given multiple opportunities to do so. He recorded five goals and 18 assists for 23 points in 108 games over parts of four seasons before being traded to the Toronto Maple Leafs in 2019.
Patrik Laine: Finland, 2016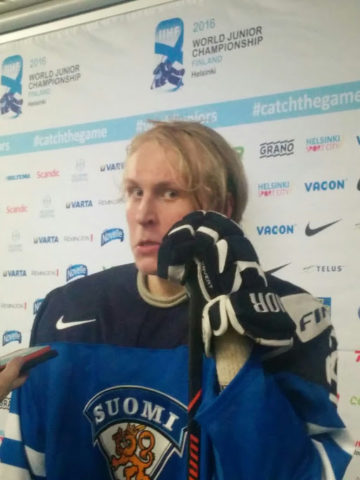 A few before after the Jets selected sensational sniper Patrik Laine in the 2016 NHL Entry Draft they — along with the other 29 NHL teams — got a superb showcase of his scintillating skills as his country hosted the 2016 World Juniors.
Laine scored seven goals and added six assists for 13 points in Helsinki for the powerhouse Finns, who captured their fourth title in WJC history with a 4-3 overtime win over Russia.
Of course, history shows the Jets jumped up to the second-overall pick in the Draft Lottery and selected him after the Toronto Maple Leafs picked Auston Matthews.
Five years later, Laine's scored 138 goals and recorded 247 points for the Jets in his still-young career. He took huge steps to becoming a complete player during the 2019-20 season.
Sami Niku: Finland, 2016
A seventh-round selection from the Jets' stellar 2015 draft, Sami Niku also skated for the host team. The slick-skating, puck-moving defenseman recorded one goal and two assists in eight games.
Related: Winnipeg Jets NHL Entry Draft Days Ranked
The fall after winning WJC gold, Niku turned pro and had a rookie year to remember with the Manitoba Moose. He was named the AHL's Outstanding Defenseman for recording 16 goals, 38 points, and a plus-17 rating.
He also made his NHL debut at the end of that season — on April 3 against the Montreal Canadiens — in which he scored his first NHL goal at 10:39 of the third period.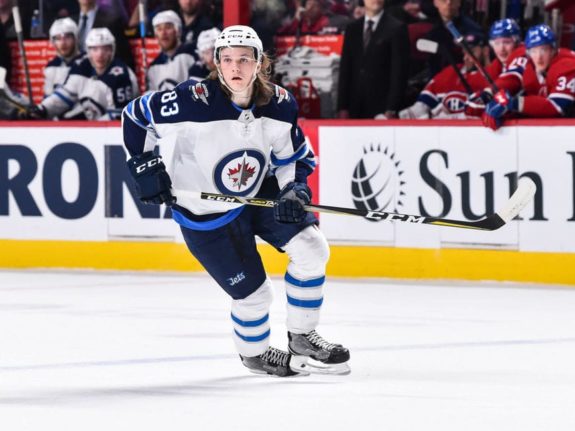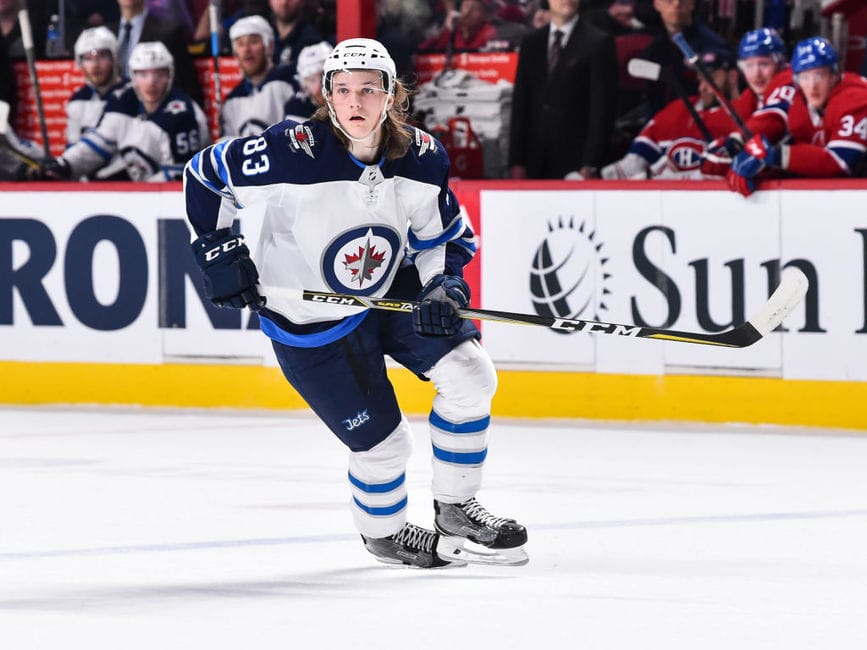 Jack Roslovic: United States, 2017
25 games into his successful rookie season with the Moose, the Jets lent the then 19-year-old Columbus product to Team USA for the 2017 World Juniors in Toronto and Montreal.
Roslovic recorded two assists in seven games in the tournament that infamously ended in a gold-medal game shootout, with the United States besting Canada 1-0 in four rounds.
Erik Foley: United States, 2017
Also on the 2017 American squad was the Jets' 2015 third-round selection, Erik Foley.
At the time playing for NCAA's Providence College, the left-winger recorded one assist in seven games.
Foley was part of the 2018 trade that brought Paul Stastny from the St. Louis Blues to Winnipeg for the Jets' playoff run.
Now 23 years old, Foley is yet to play a professional game due to two concussions he suffered shortly after being dealt to the Blues, but is still Blues' property.
Ville Heinola: Finland, 2019
Heinola, who will play in his third World Juniors this year, already has a gold medal to his name and is the most recent Jet to win one.
The 2019 20th-overall pick captured it during his first World Juniors (before being drafted), where he played five games and recorded one goal and one assist.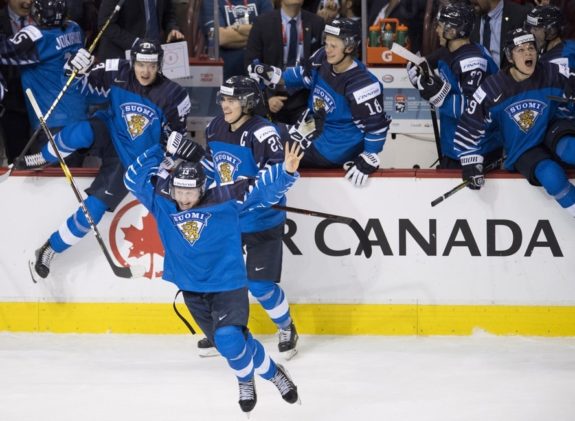 At the 2020 World Juniors, Heinola took on a top-four role on Finland's blue line after beginning the season with the Jets, recording five assists in seven games, but the team lost in the bronze medal game to Sweden.
Related: Winnipeg Jets' 'Untouchable' Prospects
2021 will be the standout d-man's last shot to add a second gold medal to his collection.
To view THW's extensive coverage of every aspect of the the 2021 World Juniors, please visit our World Juniors portal.