Follow Lukas on Twitter @LukasHardonk for more Maple Leafs coverage.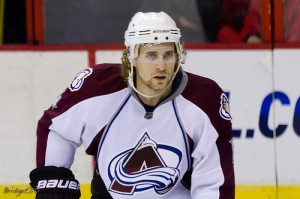 The final PGA major of the season is behind us, the local golf courses are beginning to slow down, the NFL preseason has begun and hockey players are slowly beginning to move back to their NHL cities. In other words, hockey season is just around the corner.
More than a month has passed by since the NHL released its 2011-2012 regular season schedule. While some fans have already circled important dates on the calendar, others have not.
Whether it is a heated rivalry, a historic night, or your first NHL game, every hockey fan is extremely excited for at least one game this season. In the case of the Toronto Maple Leafs, here are eight that you should have marked on your calendars:
October 6 – Canadiens @ Maple Leafs
For the third consecutive season, the Maple Leafs will open their regular season campaign against their biggest rivals, the Montreal Canadiens. These two teams have split the last two games one a piece, with the Habs taking the 2009-20010 season opener 4-3 in overtime and the Leafs winning 3-2 in regulation one year later.
This game will also likely be the debut of Tim Connolly, John Micheal Liles and possibly Cody Franson.
With both teams looking to earn the season's first two points, it will surely be a heated battle for a full 60 minutes.
October 8 – Senators @ Maple Leafs
The Leafs will make the short trip to Ottawa following the October 6 game against Montreal to face off against their provincial rivals, the Ottawa Senators.
This was a great rivalry last year; we saw some of the best fights of the entire season and it included some of the biggest moments, including rookie goalie James Reimer making 32 saves for his first career victory.
Who can forget the Colton Orr vs. Matt Carkner battles, such as this one from February 6 in Toronto.
October 19 – Jets @ Maple Leafs
This one probably doesn't need much of an explanation. The Winnipeg Jets are back in the NHL and October 19 will be their much-anticipated return to Toronto.
With former Leafs forward Nik Antropov suiting up for the Jets, Leafs fans will also be welcoming back a player who spent nine years in Toronto, where he scored 291 points.
The Jets and Maple Leafs are sure to make for an interesting rivalry, even if the two teams are in the same conference for just one year.
October 20 – Maple Leafs @ Bruins
The Leafs roll into Boston on October 20 where they will face their division rival and the Stanley Cup champion Bruins. This time, however, without former Leaf Tomas Kaberle in black and gold.
Who knows, though? Maybe former Bruins prospect Joe Colborne will surprise every in camp, make the Leafs' roster and be in the lineup on this night.
Either way, what is always a great match up surely will not disappoint.
November 12 – Senators @ Maple Leafs
Not only will we get to see the Leafs face the Senators on Hockey Night in Canada, but November 12 is also the 2011 Hockey Hall of Fame game; an annual event at the Air Canada Centre.
This year will be extra special for Leafs fans, though. Of the four players that are being inducted, three used to play for the Buds.
Doug Gilmour, Ed Belfour and Joe Nieuwendyk are all headed to the Hall, which guarantees that the crowd will be ecstatic and emotional before watching a classic rivalry that dates back to Gilmour's wonder years.
December 16 – Maple Leafs @ Sabres
The Sabres and Leafs always make for a great game, and December 16 is the first time they will meet this season. That's right: The Leafs and Sabres don't play each other until game No. 31.
This game will mark Tim Connolly's return to Buffalo, while Brad Boyes will be playing the team that drafted him assuming they will both be in the lineup.
December 17 – Canucks @ Maple Leafs
It's likely that most people don't have this one circled on their calenders. While the Canucks and Maple Leafs don't always get people excited before they play each other, they always put on a good show.
Hard hitting, chirping and fighting are always guaranteed when these two teams face off; and with the likes of Alex Burrows, Max Lapierre, Mike Brown and Colton Orr likely to be in the lineup, you shouldn't expect any different.
April 7 – Maple Leafs @ Canadiens
Nobody wants to miss the last game of the regular season. For 2011-2012, it will fall on the night of April 7, when the Leafs face the Canadiens.
This game will either mark the final game of the entire year, or just a tune-up for one or both of these teams as they get set for the playoffs.
Twitter: @LukasHardonk | Email: lukas.hardonk@gmail.com | Lukas' archive
For every Leafs article on THW, follow @THW_MapleLeafs on Twitter.