From now until the NHL Entry Draft, we will have a series of articles helping you get ready for both the draft and the combine. Today, I empty my notebook from the NHL Combine. I take you inside HarborCenter and discuss various topics of interest as we approach the NHL Draft. 
Fitness testing day marks the end of the NHL Combine Week in Buffalo. As one GM put it, that's their favorite part of the week. They like to see the prospects up close both in testing and in an interview. That's what most fans know the Combine for. But behind the scenes, this event brings everyone together.
All 30 teams are together with a common purpose. They are there to gather information needed to get ready for the draft. When 30 teams get together at once, you know what happens. They start talking.
I asked a GM on Saturday if there has already been a lot of talking. He admitted not much talking yet, but it will start picking up. He mentioned that the talking will really intensify after the Final. To add to this, Sabres coach Dan Bylsma told a group of us that he thinks there will be trades around the league leading up to and on draft night. He wasn't specific about what the Sabres will do. He just thinks the elements are right for multiple trades to happen.
So what other things came up during the Combine weekend? I'm going to empty my notebook for you.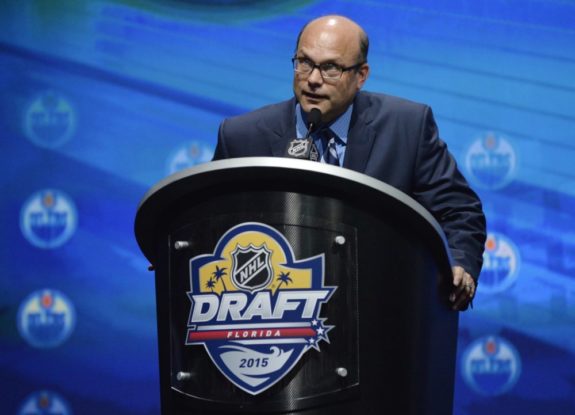 The Real Draft Starts At 4
We knew this. But let's really dive into this more. Toronto will take Auston Matthews first overall. There is no debate here. Winnipeg should take Patrik Laine second overall. From everything I heard over the weekend, that's their intention.
There was some talk that Columbus might do something interesting at third. I had multiple people say watch the Blue Jackets at third, not because they will trade, but because of who they might take. This is not a discussion point. As well as Pierre-Luc Dubois and Matthew Tkachuk have played, Jesse Puljujarvi is the clear choice for the Blue Jackets. Central Scouting Director Dan Marr called Puljujarvi "a complete player with a scoring touch."
Had it not been for Matthews and Laine, Puljujarvi is the most likely first pick. His skills are that good. Puljujarvi told me Saturday that he's ready to play in the NHL now.
No, the real fun starts with the fourth pick and the Edmonton Oilers.
They are open for business. There are three prevailing thoughts surrounding the Oilers now. They could take Matthew Tkachuk with the pick, as they need a power winger. They could take a defenseman. More on this later, but there's one obvious choice if that's their want. They could trade the pick. If they do that, they need a trade partner. Who would make sense in this situation?
From those around the Combine I spoke to, the thought is that there are three teams we need to watch. I had multiple people say watch the hometown Sabres. If there's any GM in the league that would pull a move like this, it's Tim Murray. Add to it that the draft is at First Niagara Center, and you can see the dynamics of this and how it makes sense.
Word is that the Sabres want one of Tkachuk or Dubois if they can trade up. What would it take to make such a move? One suggested Bogosian, Girgensons, and the 8th pick for the 4th pick. I could see something along those lines. Oilers need defensive help. The Sabres need an impact winger to join Eichel and Reinhart.
Another team to watch is the Canadiens. They hold the 9th pick. Like Buffalo, they need an offensive impact player. Imagine Tkachuk or Dubois playing with Alex Galchenyuk. Not sure how the dynamics of this one would work. It's worth noting that three separate people brought this possibility up. Marc Bergevin is pretty quiet when it comes to stuff like this. Let's see if anything transpires.
The third team to watch is the Minnesota Wild. They need offense bad. They have defenders available in the right deal. I was told that Chuck Fletcher could potentially offer the 15th pick and a defender to trade up. Would that be enough to get to fourth? I'm not sure, but the Wild are now a team on the watch list.
Size Still Matters
I thought this was an interesting nugget. Erie Otters superstar Alex DeBrincat, the owner of back-to-back 50 goal seasons, spoke to 21 of the 30 teams. He's a projected late first, early second-round pick. His linemate Taylor Raddysh met with 23 teams. Raddysh projects as a second-round pick, yet more teams were interested in talking with him.
Raddysh has NHL size, already at 6-foot-2 and over 200 pounds. I expect Raddysh to go somewhere in that second-round area. The takeaway for me is that although he has first-round talent, DeBrincat might slip out of the first-round. Keep in mind that an interested team could trade to the end of the first to get him. But there is enough concern about his size out there that falling out of the first round is a very real possibility.
Other Random Nuggets
Jakob Chychrun is the best and most complete defenseman in this draft. In my mind, he is clearly better than Juolevi and Sergachev. All three project to become top pair defenders, but Chychrun is in a class of his own. Before Laine and Puljujarvi climbed the ranks, Chychrun was in the Matthews discussion. He did nothing at the Combine to disappoint. There's some that think Chychrun is better than Aaron Ekblad at the same time of development. This is who Edmonton should draft at fourth if they keep the pick. He's a franchise defenseman.
Clayton Keller said to us that he models his game after Patrick Kane. He is also very confident in himself, telling us that he loves to have the puck on his stick with the game on the line. His size might scare some teams off. That's a mistake. Keller is a superstar in the making. I have him ranked 10th on my personal list. Whoever gets him gets a stud.
Where will Keller play next season? He told us on Saturday that for now, BU is his choice. He did say however that junior is not out of the question. He will talk with his family first before making a full decision. Worth noting that the 2017 Memorial Cup host is Windsor. Will that be enough for him to come to the OHL?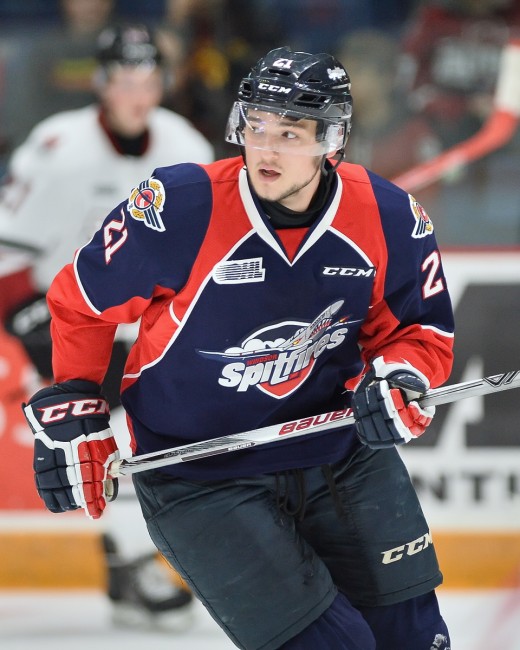 Many of the prospects spoke to us in cliches and coach speak. It made for many boring media sessions. One player who was not boring was Windsor's Logan Brown. He was funny and insightful in his media availability. He's confident in his game and knows he's getting better. I have ranked one spot behind Keller at 11th, but don't be surprised if someone takes him in the top-10. You can't teach 6-foot-6.
Most of the London Knights chose not to take part in the fitness testing Saturday. Prospects have the right to choose if they want to test or not. They chose to skip because of their Memorial Cup run. This shouldn't impact their draft rankings in any way.
Luke Kunin was the most impressive prospect during the fitness testing from those that I saw. He's a sure-fire top-15 pick given his skills and his performance on Saturday. He is a freakishly good athlete. Appears he will play next season at Wisconsin. He'll be one of the best players in the Big Ten. Can't wait to see his development.
Two teams were prevalent on Saturday watching ALL of the fitness tests. Both the Maple Leafs and Blue Jackets had reps in the stands from 7:30am until after 5:00pm.
Lou Lamoriello and Brendan Shanahan were there in the morning, while Kyle Dubas and others took the afternoon shift. They have a track record of loving OHL talent. Will they look at players like DeBrincat or Cam Dineen? Both players confirmed talking with Toronto this week. It would not surprise me to see one or both wearing Maple Leaf white and blue.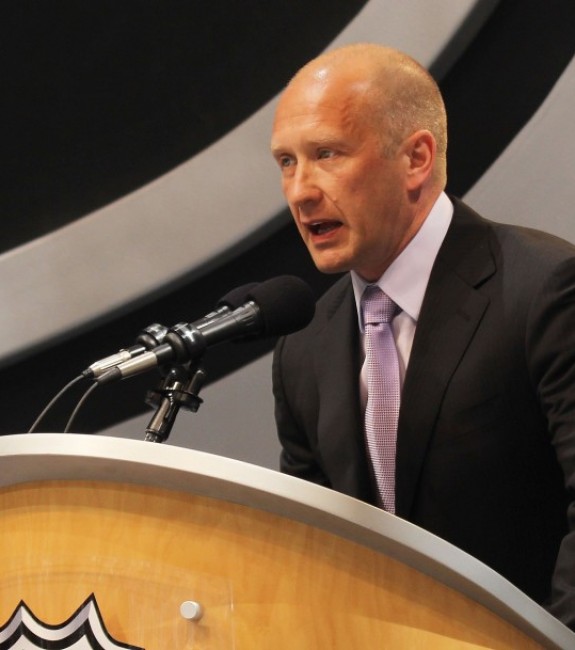 Blue Jackets GM Jarmo Kekalainen and Ville Siren both stayed the day watching most of the fitness tests. Kekalainen has an outstanding draft record on his résumé. He is very thorough in his research and study. It's no wonder the Blue Jackets are heading in the right direction. Need proof? The Lake Erie Monsters are just two wins away from the Calder Cup.
Erie Otters defenseman Jordan Sambrook had 12 interviews at the Combine. For someone projected as a fifth-round pick, that's pretty good interest. One interview in particular went very well. The team? The Edmonton Oilers. They of course need defenseman. Sambrook has the tools to develop into a solid defenseman. Don't be surprised if the Oilers consider taking him with one of their two fifth-round picks, if he's still on the board.
Word is that the league likes Buffalo as the site of the Combine. Although some discussions still need to happen, the thought is that the Combine will continue in Buffalo for the foreseeable future.
The value of draft picks, especially the top lottery picks, have increased dramatically, due to the potential of expansion. From those I spoke to this weekend, the sense I am getting is that Las Vegas is coming into the league, and that's it for now. Adrian Dater tweeted this a couple of days ago about Las Vegas.
Couple NHL sources telling me Vegas is done deal for '17-18, with formal approval by BOG this month

— Adrian Dater (@adater) June 1, 2016
With expansion becoming a real possibility, the top-three picks have added value since they are exempt from the expansion draft. The sense I get is that Toronto, Winnipeg and Columbus are going to hold on to their picks. After that, anything is possible.
There you have it. We are officially counting down to the NHL Draft. The first round of the draft is Friday night June 24th, with the remaining rounds taking place Saturday June 25th. Wanna go to Buffalo for the first round? Stub Hub has tickets, for upwards of $450 per seat. Pretty incredible to think about if you consider it's kids walking on stage.
Strap yourselves in. This month has the makings of being very unpredictable. But that's the way we like it, right?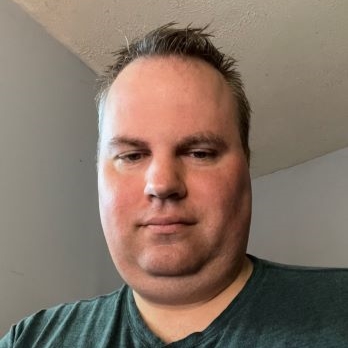 I am a fully credentialed writer who covers the Columbus Blue Jackets, Cleveland Monsters and Erie Otters as well as the Ontario Hockey League and NHL Draft. The 2022-23 season will mark nine seasons with the Hockey Writers. I am also the site's Credentials Manager. Please take note of the updated Twitter handle: @mark_scheig.