This playoff season, Enterprise Rent-a-Car and NHL.com have teamed up to present the Hat Trick Challenge. What in the world is the Hat Trick Challenge you ask? Well, all of you living room head coaches and general managers will love this. This event allows you to test your knowledge of the game you love against the rest of the world. Can you predict the playoffs?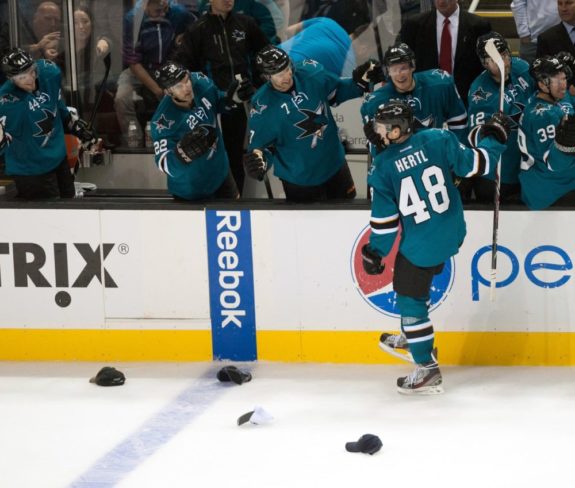 The Hat Trick Challenge: How to Play
Each day, NHL.com will post a set of three questions. These questions will be about the events that will take place on the ice that day. They will only have one correct answer. Here's where the hat trick comes in, you must get all three questions correct to earn points. Answer three in a day right and watch the hats fly! Well, not really. But you get the idea.
Here are some sample questions:
Will Jonathan Quick make 30 or more saves?
Will the Canadiens win the game?
Will the Rangers score 3 or more goals?
Simple, right? Well, unfortunately, the sport we love is hardly predictable. But that's why we love it!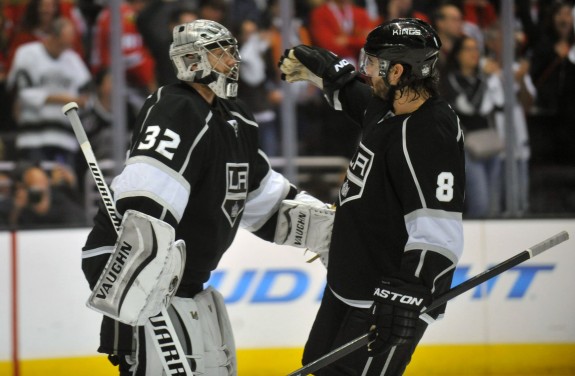 Score a Sweet Prize Package
When you score some hat tricks, you'll start to climb the ranks. Score the most hat tricks and you can win a trip to the All-Star Game in Columbus in 2015! Seriously, all the "I saw that coming" comments you've made can be put to good use. The package includes:
Roundtrip airfare for 2 from airport near winner (within contiguous US or Canada) to Columbus
3 day/2 night hotel accommodations
Two tickets to the Skills Competition AND the All-Star Game
Ground transport to and from the arena
$500 in spending cash
Late Start? No Problem!
Create your own league, battle your friends! And even if you're out of the running for the big prize, bragging rights over your buddies last forever. Follow Enterprise on Twitter and like them on Facebook to be the first to updates and special offers!
http://hattrick.nhl.com/hattrick?locale=en&cmpid=partner-nhl-fant-htc-enterprise-blog3
This is a sponsored post with contest rules and giveaway prizes provided by Enterprise.  I was compensated for this post. All opinions are my own.
Kenneth is a graduate of the University of San Francisco in Politics and Chemistry. But his passion in life has always been hockey. He has played since he was four and even coached a few teams. Kenneth writes for the San Jose Sharks at thehockeywriters.com