Ever wanted to see a live NHL game in cartoon form? Thanks to the NHL, ESPN and the Disney Channel, you will now get that chance.
---
---
On Tuesday, Feb. 14, the three above entities announced they will be teaming up to bring fans the "NHL Big City Greens Classic." This will be the first ever live, animated NHL telecast. The game is between the Washington Capitals and New York Rangers on Mar 14 at 7 P.M. EST.
NHL Teams Up With Big City Greens
The alternate presentation of the game will feature live, real-time volumetric animation of players and teams modeled after characters on Disney's animated comedy "Big City Greens." ESPN+, Disney Channel, Disney XD and Disney+ will present the live, animated telecast, while the main telecast will be available on ESPN and ESPN+.
---
Latest News & Highlights
---
According to the press release, the first-of-its-kind alternate presentation will leverage NHL Edge positioning data (puck and player tracking) to recreate the action on the ice as it is happening while featuring "Big City Greens" characters skating alongside animated versions of the NHL players. The real-time animation will be produced in association with ESPN Edge Innovation Center and NHL EDGE Innovation partners Verizon, Beyond Sports and Silver Spoon.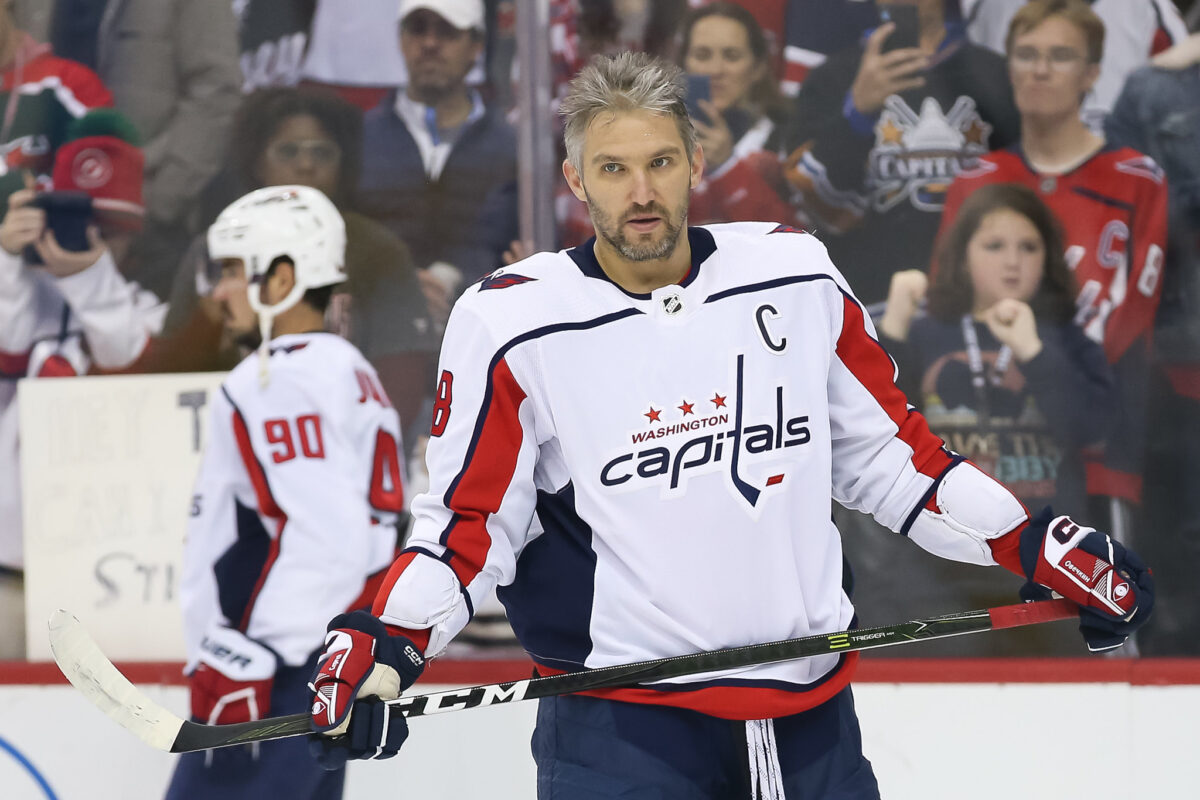 ESPN commentators will call the action for the "NHL Big City Greens Classic," and "Big City Greens" talent, including the Houghton brothers and Marieve Herington (the voice of Tilly), will also be featured in the presentation. More details regarding the first-of-its-kind production will be announced closer to the game.
UPDATE (3/14/23): ESPN has released additional details for the game. In addition to real-time animation of the live, game action, ESPN Creative Studio has also worked with Silver Spoon to create animated versions of the ESPN commentators calling the game, Kevin Weekes and Drew Carter. Weekes and Carter will wear motion-capture suits that allow the full body animations of them in the Big City to mimic their movements. Series talent Chris Houghton (co-creator/executive producer, "Big City Greens," and voice of Cricket) and Marieve Herington (voice of Tilly) will also use facial recognition technology to imitate their reactions to the game. Additionally, a full graphics package has been created for the game in the Big City.
Reaching New Audiences
"Working with Disney Channel and the NHL, we are producing a telecast that will reach a new and different audience and help to grow hockey fandom even more," said Ilan Ben-Hanan, senior vice president of Programming and Acquisitions, ESPN. "'Big City Greens' has a huge following in a younger audience that we are excited to tap into, offering a fun and creative way to enjoy the game across Disney platforms."
"We've said from day one that our partnership with The Walt Disney Company is a big win for our fans and our League," said Dave Lehanski, NHL's executive vice president of Business Development and Innovation. "We've spent years investing in a fast and accurate puck and player tracking system to help us grow the game. The 'NHL Big City Greens Classic' will demonstrate how we can leverage data from NHL EDGE — our puck and player tracking system — to create entirely new fan experiences for a younger audience in collaboration with incredible partners like The Walt Disney Company, ESPN and Beyond Sports. What a testament — to have the greatest animation company of all time leverage its incomparable creativity and IP to promote and grow our game."
"Hockey is an incredibly exciting and animated sport, but we felt it wasn't animated enough. We're thrilled to be partnering with the NHL and ESPN to see the Greens lace up their skates and add a generous dash of 'Big City Greens' comedy to what is sure to be an entertaining game," said "Big City Greens" creators and executive producers Shane and Chris Houghton at the exact same time.
You can check out a teaser below of what to expect. It's a real game in the animated world of Big City.
You may have seen what Nickelodeon has done with the NFL. They collaborated together in an effort to help reach younger fans. Now the NHL is trying to do the same.
You Might Also Like
As for if this will work out, only time will tell. The initial reaction from fans seem split. While some fans like the traditional broadcast, others are curious about what this presentation will look like. Either way, this game will definitely get fans around the league talking. If all works out well, the NHL will get a new group of younger fans involved. It's worth a shot if there's a chance to grow the game.