When evaluating a team's chances to win the Stanley Cup, teams are often judged based on the status of their "window". A rebuilding team's window would be closed, but on its way to opening as they acquire young talent and build for the future. Contenders are said to have an open window. In a four-part series, I will be putting each NHL team into one of four categories to evaluate their "window". The categories are:
Closed: This team is not a Stanley Cup contender, and with the current state of their franchise, they are not going to be a contender at any point in the next few years.
Open: This team is among the favorites to win a Stanley Cup this year, and they should be in a prime position to contend for the next few years.
Closing: This team has a chance to win a Stanley Cup this year or next, but if they do not, they may not be contenders in the years following. Whether it's salary cap problems, or aging of key players, they may have one last push left, but beyond that, it's questionable.
Opening: This team is filled with young, up-and-coming players. They won't be a top seeded playoff team, but will make the playoffs, and could make some noise with an upset of a contender in the first few rounds. In a few years, if things go right, they will be graduating to the open category.
Breaking Down the Atlantic Division
Boston Bruins: Open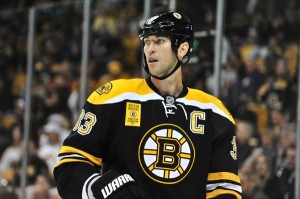 The reigning Atlantic Division and President's Trophy winner had a disappointing playoff where they were dispatched by their bitter rival Montreal. Despite the disappointment, the Bruins will be one of the odds-on favorites to win the Cup in 2014-15. They have a deep forward corps that scored the 3rd most goals in the league last year, and a stifling defense that allowed the fewest goals in the NHL.
Up front, losing Jarome Iginla's 30 goals hurts but a hopefully healthy Loui Eriksson, and more experienced Reilly Smith should help offset that issue. Despite Zdeno Chara being 37 years old, he has shown little sign of slowing down considering he was a 1st team All-Star and finished 2nd in Norris Trophy voting last year. A healthy Dennis Seidenberg and a more experienced Dougie Hamilton bodes well for Boston.
Reigning Vezina Trophy winner Tukka Rask is in his prime and is the best among an elite group of goalies in the Atlantic Division. As if that wasn't enough, the Bruins possess one of the best goaltending prospects in the league in Malcolm Subban.
The only question with the Bruins is cap space. Torey Krug and Reilly Smith are without contracts for this upcoming season. Next offseason, David Krejci, Johnny Boychuk, and Carl Soderberg will be unrestricted free agents.
Buffalo Sabres: Closed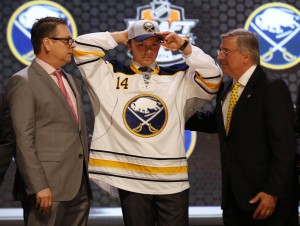 There have been brighter days in Buffalo. Despite having the worst record in the Atlantic Division and the NHL by 14 points last season, the Sabres didn't win the draft lottery. While thinks are bleak in Buffalo right now, they have a committed owner, a new GM with a vision, and are moving in the right direction.
Up front, they have a decent group of established players in Moulson, Ennis, Stewart, Hodgson, Stafford, and Gionta. However, they are far from elite talents, more solid 2nd line players. In the pipeline, they have a number of top prospects in Sam Reinhart, Joel Armia, and Mikhail Grigorenko. They also appear to be frontrunners to add a franchise forward in Connor McDavid or Jack Eichel at the 2015 draft.
On defense, the future is very bright. The thought of a defense consisting of Tyler Myers, Nikita Zadorov, Rasmus Ristolainen, Jake McCabe, and Mark Pysyk should get Buffalo fans excited for the future. Goaltending, however, is a bit of a question. They have a few options that looked like potential #1 at some point in their careers in Michael Neuvirth, Jhonas Enroth, and Matt Hackett. If the Sabres are lucky, one will step up and fill the shoes left by Ryan Miller.
Detroit Red Wings: Closing
While the Red Wings have not missed the playoffs since 1989-90, they have also not advanced past the second round since Nicklas Lidstrom retired. While you should never count this veteran team out, there is reason to believe their chances to win a Cup with this core many be running out.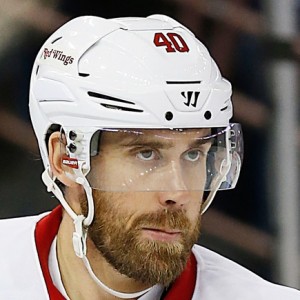 Pavel Datsyuk and Henrik Zetterberg both played just 45 of 82 games last year. They are still extremely effective 200 foot players, but will be 36 and 34, respectively, this season. Johan Franzen will be 34, and their 2013-14 leading scorer, Daniel Alfredsson, is 41 and currently unsigned.
The Red Wings have an impressive stable of prospects and young players at all positions, including Gustav Nyquist, Anthony Mantha, Tomas Jurco, Petr Mrazek, and Dylan Larkin. The Red Wings develop prospects as well as anyone, but they will need to be very successful with this group as they begin to replace their veteran core.
On defense, Niklas Kronwall is a stud #1, but the rest of the defense does not scream cup contender, and they have no stud prospects on defense on the way. In goal, Jimmy Howard disappointed last season, but Petr Mrazek has shown that he should be a legit #1 goalie in a few years.
With one final hurrah, the Red Wings may be able to win another cup with Zetterberg and Datsyuk as the franchise cornerstones. However, the window is closing. Once they are no longer stars, it may be a few years before the youngsters can appropriately replace them.
Florida Panthers: Closed
Heading into the 2014 Draft lottery, the Panthers had the second best chance to win at 18.8%, but they ended up with the #1 pick. Similar to the Sabres, things may not be pretty in Florida now, but they have a plethora of elite young players, and are certainly headed in the right direction.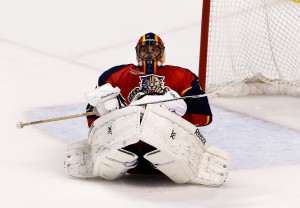 The Panthers have some of the best young center depth in the league with Alexander Barkov, Vince Trocheck, Nick Bjugstad, and Brandon Pirri. Dale Tallon has also added a few veteran free agents that will help the transition to the young guns (though the Dave Bolland contract is still horrific).
On defense, Brian Campbell and Willie Mitchell are still effective veterans, and there is an influx of young talent coming. Dmitry Kulikov, Erik Gudbranson, Aaron Ekblad, Michael Matheson, Alex Petrovic, and Ian McCoshen are the future of the Panthers defensive corps.
Despite being 35 already, Roberto Luongo is still signed for 7 more years. He is coming off of his best season since 2010-11, and will be a workhorse for Florida like he was in his first stint in the Sunshine State. However, the Panthers have no young prospects that appear to be a future #1 goaltender.
Montreal Canadiens: Opening
This past season, the Canadiens came within two games of the Stanley Cup finals. If Carey Price had not gotten injured, it's entirely possible that they face the Kings in the Finals ahead of the Rangers.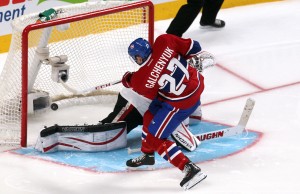 Up front, the Canadiens have a solid, but not great, group. Max Pacioretty is one of the best snipers in the league, and Tomas Plekanec, David Desharnais, PA Parenteau, and Rene Bourque are good veteran contributors. However, the Canadiens finished 21st in goals last season, and will be banking significantly on 3rd year breakout campaigns from Alex Galchenyuk and Brandon Gallagher. If they take the next step, the Canadiens will be contenders.
After three injury-riddled seasons, Andrei Markov is finally healthy, missing just one game over the past two seasons. However, he is getting up there in age, turning 36 in December. PK Subban is one of the best defensemen in the NHL, and the Canadiens have two solid prospects in Nathan Beaulieu and Jarred Tinordi that should be ready for full-time NHL duty soon.
In his 7th season, Carey Price finally looked like a 5th overall pick, after six up-and-down seasons to start his career. He posted career bests in GAA, save percentage, and Vezina Trophy voting. As long as he recovers from the lower body injury suffered from his collision with Chris Kreider, Price will be an elite #1, and will battle with Tuukka Rask for the title of best goalie in the Atlantic Division.
Ottawa Senators: Opening
After losing franchise cornerstone Daniel Alfredsson last offseason, the Senators dealt away their #1 center, Jason Spezza. If the Senators are going to become contenders, they are going to need their young players to step up and replace the lost production.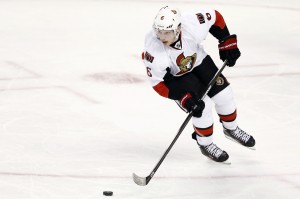 Kyle Turris and Clarke MacArthur were bright spots last season, but Bobby Ryan and Milan Michalek were relative disappointments. Ryan scored just 48 points after being acquired for Stefan Noesen, Jakub Silfverberg, and the pick that became Nick Ritchie. That's a hefty price to pay for 48 points. If the Senators are to become contenders, they will need more from Ryan and 2011 6th overall pick Mika Zibanejad.
On defense, Erik Karlsson is an offensive catalyst and one of the best defensemen in the game. However, the defense after him is not of contender quality. Jared Cowen and Cody Ceci have great potential, and will need to reach it in order for this defensive corps to be strong enough to win a Cup.
In goal, the Sens have a strange situation. After giving Robin Lehner a 3 year extension, with Craig Anderson's expiring contract, the starting job appeared to be Lehner's in 2015-16. But a few weeks after Lehner's deal was signed, Anderson received a 3 year extension himself. Both are solid, but not elite, goaltenders.
Lehner appeared to have shown enough that he could be a legit starter in the NHL, but Anderson's extension implies that the Ottawa front office may not be convinced.
Tampa Bay Lightning: Open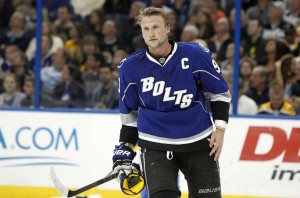 Despite having Steven Stamkos for just 37 games, the Lightning were able to finish with the 2nd best record in the Atlantic Division in 2013-14. They did it with surprisingly strong offensive campaigns from Ondrej Palat, Tyler Johnson, and Valtteri Filppula, and a stonewall performance from Ben Bishop in net.
Up front, the Lightning are downright scary. They finished 9th in goals last season without Stamkos for the majority of the season. They are also adding a full season of Ryan Callahan, and arguably the best prospect in the world in Jonathan Drouin. Add in former 6th overall pick Brett Connolly and Nikita Kucherov, and the Lightning will be electric offensively this year.
On defense, Victor Hedman emerged with a 55 point campaign, and was a force to be reckoned with. This offseason, GM Steve Yzerman surrounded him with a number of veteran acquisitions in Jason Garrison and Anton Stralman. Add in Matt Carle, Eric Brewer, and Radko Gudas, and the Lighting will have a surplus of NHL quality defensemen.
In goal, Ben Bishop had a career year, and was rewarded with a 2 year, $11.9M extension. He should be doing the heavy lifting for the next few years. Waiting in the wings is Andrei Vasilevskiy, arguably the best goaltending prospect in the world. The Bolts are set in goal for the foreseeable future.
Toronto Maple Leafs: Opening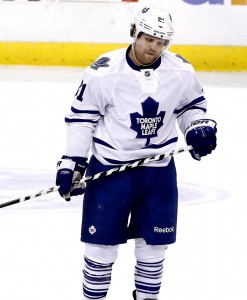 The posterboy for the legitimacy of advanced stats, the Leafs enjoyed a strong start to the season, but fell off a cliff like the advanced stats said they would. The Leafs finished the season 2-12 in their last 14 games.
Despite being the butt of many jokes around the league, the Leafs have a good amount going for them. Up front, Phil Kessel is an elite offensive talent, and the other core forwards are all still relatively young. Only one of their top 5 returning scorers is older than 28. Despite being Phil Kessel's BFF, Tyler Bozak is not a #1 center. Thankfully for the Leafs, William Nylander is on the way and should be the #1 center the Leafs have been looking for since Mats Sundin's departure.
For all the criticism he gets, Dion Phaneuf is still a #1 defenseman in today's NHL. He is supplemented by two upcoming offensive defensemen in Jake Gardiner and Morgan Rielly. To make sure the chemistry fits, they will need to add a strong defensive defenseman to complement them. Matt Finn and Stuart Percy are solid prospects, but do not project as elite defensive defensemen.
After being stuck behind Jonathan Quick for years in LA, Bernier got his first chance to be a starter in the NHL for Toronto last year. His numbers weren't remarkable, but that's because he spent a good amount of time bailing out his defense. He will be the go-to guy in net for a long time in Toronto.