Regardless of the terms in which former Minnesota Wild players left the team or the effect they had during their stint, each impacted the team in some way. Here's a look at some of the more polarizing ex-Wild players in recent memory and their path since donning the forest green and red.
Dany Heatley
After seeing his NHL career come to a grinding halt, Heatley took his game overseas. He amassed 37 points last season in his native Germany with the Nürnberg Ice Tigers. The last report was that he was nearing a deal to continue his hockey career in Finland with the Lahti Pelicans of SM-Liiga. That report never came to fruition because there isn't a trace of Heatley on the Pelicans roster.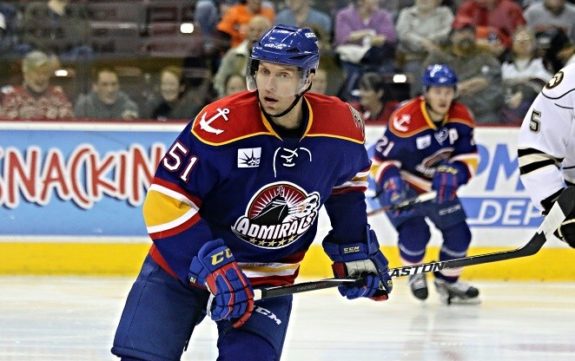 He's still pursuing $11 million in damages from his former agent Stacey McAlpine. Heatley claims that he was lured into several poor real estate investments that never materialized.
We don't know what Heater is up to right now. He hasn't been mentioned in the media since the summer and isn't listed on any professional roster around the world.
Zenon Konopka
Konopka's stint in Minnesota was brief, but his personality and playing style made him an immediate fan favorite on and off the ice. While serving as an enforcer throughout his nine-year NHL career, Konopka was also able to create his own brand of wines in his hometown of Niagara on the Lake, Ontario. He has continued that endeavor and added other business ventures.
When Konopka was waived by the Wild in 2013-14, he was claimed by the Buffalo Sabres and played out the season there. Shortly after, he was suspended 20 games for a performance-enhancing substance violation. Following the ban, he briefly played in Poland with STS Sanok and has expressed a desire to play in the NHL again if his body holds up.
Most recently, Konopka was featured in the movie Ice Guardians, a film about the role of the enforcer through the history of hockey.
Perhaps equally important, Konopka's bunny Hoppy is still a social media sensation. According to his Twitter account, which is more or less Hoppy's photo gallery, he's still getting attention despite a new addition to the Konopka family.
Best Friends #hoppylife #ZK3 pic.twitter.com/9hTT9yturC

— Zenon Konopka (@ZenonKonopka) December 14, 2016
Niklas Backstrom
The long-time Wild goaltender is now 38-years-old and playing in his native Finland for IFK Helsinki, the same squad with which he started his professional career in the 90s. He's taken on a mentoring role while serving as the backup to 21-year-old netminder Kevin Lankinen. Backstrom is sporting a decent 5-4-2 record and a .910 save percentage in what is now his 20th professional season.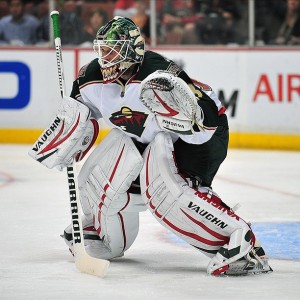 His one-year deal with IFK Helsinki and lack of significant playing time means this is likely a victory lap for the Minnesota Wild's all-time wins leader.
Devin Setoguchi
After a few promising years with the San Jose Sharks, Setoguchi was traded to Minnesota in the Brent Burns deal. Caught off guard and upset about the move, inconsistency quickly became a recurring issue. His game declined, and with it his health as he turned to alcohol to deal with his problems.
The winger spent parts of the next two seasons slipping further into depression and substance abuse while playing with the Winnipeg Jets, Calgary Flames and the AHL's Adirondack Flames. He entered rehab where he dealt with his lingering issues.
What followed was a resurgence year in Switzerland where he resumed his scoring ways. Shortly after, the Los Angeles Kings signed him to a professional tryout. He was able to prove himself and has managed to carve out a meaningful role back on the West Coast. His nine points in 35 games are far off his career pace, but he could be considered for the Masterton Trophy for his comeback season.
Willie Mitchell
While Mitchell has not publically announced his retirement, it looks like his career is over as he's a 39-year-old defenseman with an extensive injury history.
As captain of the Florida Panthers, Mitchell was diagnosed with the seventh concussion of his career in January of last year. He hasn't played a game since and is an unrestricted free agent.
After a lengthy public silence, Mitchell finally returned with scathing statements about the NHL's lack of regard for player safety.
"Players are worried and guys talk about it here in the dressing room, but don't say much because they think they're going to get fined," Mitchell told SportsNet. "But I can tell you: players are worried about it."
Mitchell is the definition of an NHL journeyman. The stay-at-home defenseman played 15 years with six different teams, but the Panthers indicated this summer that his playing days are likely over.
Previous blog experience on GonePuckWild and ISportsWeb.
Winter in Minnesota would be awful without hockey.