There is perhaps no greater debate in hockey than that of fighting's place in the modern era. While there are those for fighting and others who aren't, there's no denying that it's had a place in the sport from the start.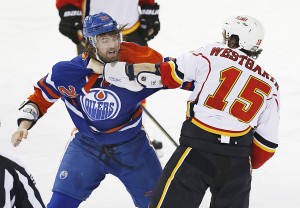 In recent years, however, the role of the enforcer and fights in hockey have become increasingly smaller. People in and out of the game have debated the reasons for and against fighting's inclusion in hockey, but there's never been the opportunity to hear from the players who have served this role.
It's part of what makes Ice Guardians, a documentary by producer and co-creator Adam Scorgie, so unique.  The film was released to video on demand platforms worldwide (excluding Canada) on March 7, including Amazon, iTunes, Vimeo and VUDU and has received quite the response.
In just its first day online, the film reached No. 2 on iTunes and No. 3 on Google Play for "Top Documentary Films" — a testament to the film's cult-like following — the result of an eight-year effort by Scorgie.
A Unique Perspective
Ice Guardians has received a tremendous response from people in and out of hockey since the film made its world premier in Toronto in September 2016. Since that time, it's been shown in many theaters across Canada, the United States and the United Kingdom. In fact, it was so well-received in Scotland, that it sold out a 475-seat theatre in less than 24 hours and an encore screening was added because of demand.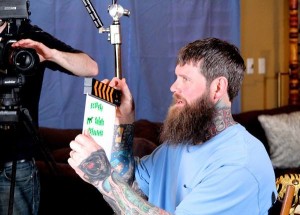 The film is presented free of a narrator and told through the words of current and former players, personalities in the game and former officials. It also presents analysis from behavior specialist Howard Bloom and gives viewers an inside look into the mind of enforcers and the challenges they faced in an effort to realize their dream of playing in the National Hockey League.
Ice Guardians is presented in a manner that allows its viewer to hear both sides of the story, letting them make a final decision on their own as opposed to pushing one side over another. Most importantly, however, is that it has given these enforcers — a group of hockey players who have long been misunderstood — the chance to tell their story.
Ice Guardians – Understanding the Role
Ice Guardians gives viewers an unprecedented look inside the lives of the players who lived the role. What you quickly come to learn is that these players were just like anyone else as they grew up and advanced to higher levels of hockey — they wanted to play in the NHL — and were willing to do it at any cost.
These enforcers, however, reached a point in their hockey careers where their natural talent would only take them so far and they had to reinvent themselves as players. If it meant standing up for their teammates or fighting their opponent's toughest player in order to make it to the game's highest level, these players were willing to put their life on the line to do it.
What becomes clear through the film is that these players are often some of the smartest, most kind and well-respected players in their respective locker rooms — a far cry from the picture that can be painted about these players at times as the narrative around fighting in hockey has become increasingly negative over the past decade or longer. They also have a mutual respect for one another — often able to set aside their roles on the ice to share friendships together off of it.
Creating a Legacy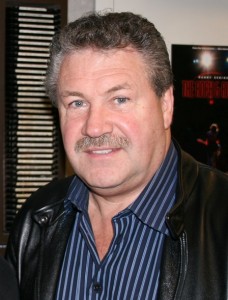 Ice Guardians has quickly created a lasting impact on the hockey world and has helped viewers to better understand why fighting exists in the game and who these players are as people.
Whether or not you are a hockey fan, you will be struck by the effort made by Scorgie and his group to give the viewer a complete picture of fighting and why the role of the enforcer has existed. You will be captivated by the raw emotion shown through the interviews conducted with these players and personalities.
Whether or not you are a fan of fighting in hockey or interested in the game at all, you will be hard pressed to watch the film and not be impacted by what you see and hear from the players that lived this role each game.
These enforcers had an unwavering passion for the game that went far beyond scoring points and being a star — something that becomes crystal clear in Ice Guardians.
Check it out at the following VOD platforms:
VIMEO: http://bit.ly/IGVimeo 
ITUNES: http://bit.ly/USA-IG-iTunes 
AMAZON: http://bit.ly/AmazonUS-IG 
VUDU: http://bit.ly/VUDU-IG 
Steven is a lawyer and writer with a passion for the game of hockey. He's the Lead Writer covering the Tampa Bay Lightning with THW. He's also been press credentialed through the Lightning since 2016. His work has been published at The Fourth Period, LightningInsider.com, Bolt Prospects, The Sports Daily Network, U.S. College Hockey Online and College Hockey News. He's had radio appearances on TSN 690 in Montreal, Lightning Power Play Live and multiple podcasts to give insight and analysis on the team. He can be reached on Twitter @StevenDiOssi and by email at sdiossi@gmail.com.