This offseason, teams have begun to prepare themselves for the upcoming 2017 Las Vegas expansion draft. Management and fans alike are fretting over who may or may not be exposed to the draft, and endless mock expansion drafts have only boosted fan stress levels.
For all teams involved—including Las Vegas—there are rules that must be followed when exposing players and drafting a player from each team. For one, old no-movement clauses that were liberally thrown into contracts by previous management regimes will come back to bite teams in the butt, as they will prevent players from being exposed in the expansion draft.
Or will they?
Waiving No-Movement Clauses
Teams often ask players to waive their no-movement clause in advance of a trade. And sometimes, the players comply. Who's to say this can't happen around the expansion draft?
For a team like Anaheim—they could ask Kevin Bieksa to waive his no-movement clause in order to protect Hampus Lindholm, Sami Vatanen, Cam Fowler, and Shea Theodore. The Ducks could pitch Bieksa on the idea, citing his age and cap hit as evidence that he won't be selected by Las Vegas. Otherwise, they can only protect three of the four young defensemen mentioned, plus Ryan Getzlaf, Corey Perry, Rickard Rakell, and Ryan Kesler (given they choose the "any eight skaters" protection strategy).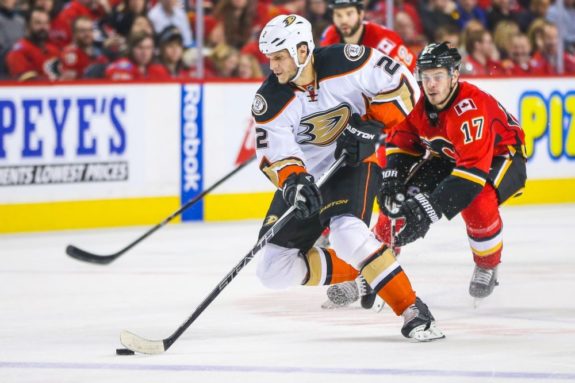 Columbus could do the same with Scott Hartnell and David Clarkson, as could Minnesota with veteran winger Jason Pominville.
Choosing a Specific Player
Another way teams could safely navigate the expansion draft would be to offer Las Vegas an incentive to pick a certain player. Remember, Las Vegas has requirements for total salary taken in the draft, and this loophole could allow teams to (attempt to) exploit that.
For example, Detroit could offer up a good draft pick if Las Vegas took defenseman Jonathan Ericsson and his $4.25 million cap hit in the expansion draft. Legally, Detroit would need to negotiate the selection beforehand and make a trade after to complete the deal. They could offer Las Vegas their third round pick in exchange for Las Vegas taking Ericsson and sending their 2019 seventh round pick back to Detroit.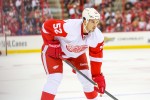 Alternatively, teams could encourage Las Vegas to choose a specific player and immediately re-acquire that player after the draft. Detroit did this with Doug Brown following the 1998 Nashville expansion draft. This would be a good way for Las Vegas to stockpile picks and exempt prospects.
Not Choosing a Specific Player
In the upcoming expansion draft, Marc-Andre Fleury's no-movement clause will require Pittsburgh to expose Matt Murray if Fleury cannot be traded ahead of time or if he refuses to waive his clause. If the Penguins wanted to keep both goaltenders, they could offer Las Vegas incentive not to pick Murray in the draft.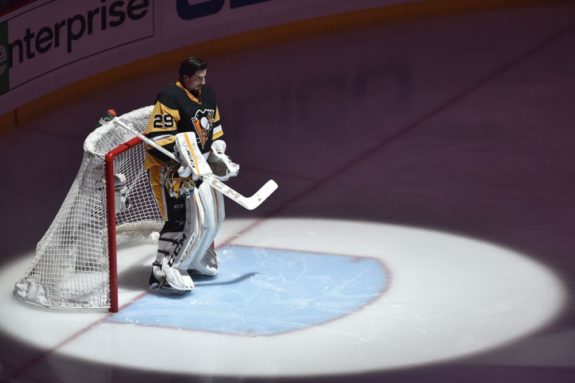 If Murray was not chosen by Las Vegas, Pittsburgh could agree to trade exempt prospect Tristan Jarry and a fourth round pick to Las Vegas for their sixth round pick—or just "future considerations" if the NHL would permit it.
There is precedent for this sort of incentive.
Would you like your team to negotiate with George McPhee and Las Vegas ahead of the expansion draft? Comment below to share your thoughts.