Las Vegas still needs a name for its NHL franchise but put a name to its general manager this week by hiring George McPhee to head up the expansion process.
McPhee will be a busy man over the next 15 months, assembling his supporting cast and scouting the league as a whole in anticipation of drafting the inaugural Las Vegas roster next June.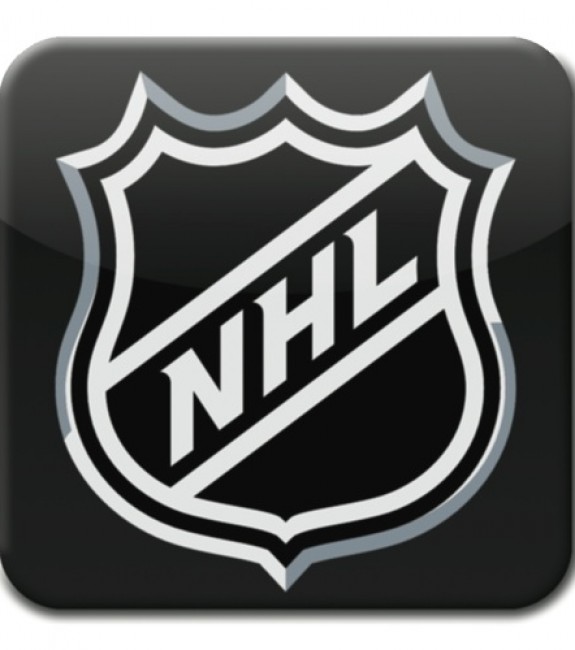 The other 30 clubs have until June 17, 2017 to submit their protected lists, with McPhee slated to announce his selections on June 21. Circle those dates on your calendar in what promises to be a thrilling week for hockey fans, with the annual entry draft that June 23-24 weekend as well.
With the expansion draft, it doesn't take a rocket scientist to figure out which players likely will or will not be protected. Every team will have difficult decisions to some degree, and there will certainly be a bit of wheeling and dealing between now and then, but McPhee's depth chart is presumably already taking shape in his head.
Thanks to General Fanager's expansion mock draft tool, the rest of us can play GM in the meantime too. With free agency slowing down and rosters rounding out for the upcoming season, I recently put myself in McPhee's shoes and came away with the following lineup for Las Vegas.
https://twitter.com/generalfanager/status/743123401762557952
Anaheim Ducks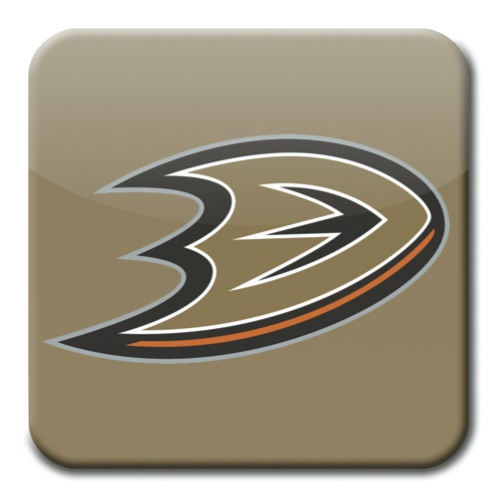 PROTECTED: Corey Perry (no-move clause), Ryan Getzlaf (NMC), Ryan Kesler (NMC), Kevin Bieksa (NMC), John Gibson, Hampus Lindholm, Sami Vatanen, Cam Fowler and Rickard Rakell
EXPOSED: Jakob Silfverberg, Simon Despres, Clayton Stoner, Jonathan Bernier and Andrew Cogliano
DRAFT PICK: Jakob Silfverberg
ANALYSIS: Bieksa's no-move clause is a real problem. As a result, Anaheim needs to trade Fowler or choose between Rakell and Silfverberg if the Ducks decide to protect four defencemen. If Bieksa wasn't in the picture, Anaheim could protect Fowler, Rakell, Silfverberg, Cogliano and another forward like Ryan Garbutt, Mason Raymond, Nic Kerdiles or Stefan Noesen. Trading Fowler for a forward makes a lot of sense, thus protecting that forward, along with Rakell, Silfverberg and Cogliano. In that scenario, the Ducks likely lose Despres if he's healthy.
Arizona Coyotes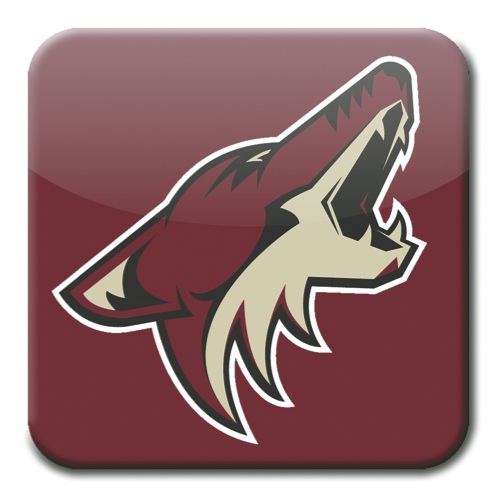 PROTECTED: Alex Goligoski (NMC), Oliver Ekman-Larsson, Anthony Duclair, Martin Hanzal, Michael Stone, Jamie McGinn, Tobias Rieder, Connor Murphy and Louis Domingue
EXPOSED: Mike Smith, Shane Doan, Antoine Vermette, Kevin Connauton and Jordan Martinook
DRAFT PICK: Kevin Connauton
ANALYSIS: The Coyotes strike me as another team likely to protect four defencemen, with the goaltending decision being the most intriguing here. If Domingue continues to show starter potential this coming season, Arizona might protect him over Smith, a more expensive veteran. Smith would be a decent option for Las Vegas, but Connauton is a nice depth defender with offensive upside. The Coyotes are probably safe to expose Doan as a pending free agent who would almost certainly re-sign with Arizona regardless of whether Las Vegas selected him. Vermette, Martinook or 2012 first-round pick Henrik Samuelsson could be targeted instead of Connauton.
Boston Bruins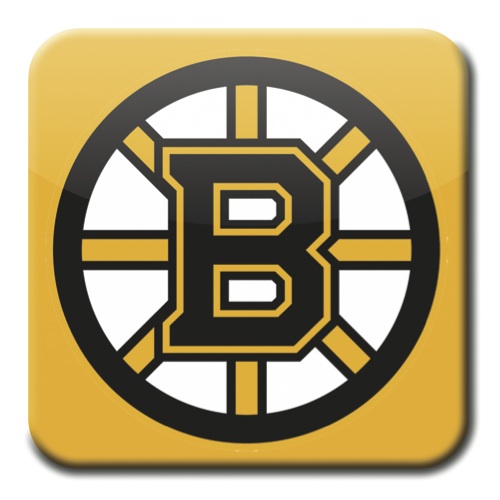 PROTECTED: Patrice Bergeron (NMC), Zdeno Chara (NMC), David Krejci (NMC), David Backes (NMC), Tuukka Rask, Brad Marchand, Torey Krug, David Pastrnak, Ryan Spooner, Matt Beleskey and Adam McQuaid
EXPOSED: Malcolm Subban, Colin Miller, Joe Morrow, Jimmy Hayes and Seth Griffith
DRAFT PICK: Malcolm Subban
ANALYSIS: The Bruins' toughest decision will be the third defenceman to protect, be it McQuaid, Miller or Morrow. Regardless, Subban seems a likely candidate to be selected as a sky-is-the-limit goaltending prospect. Would Boston protect Subban over Rask? It's possible but not probable.
Buffalo Sabres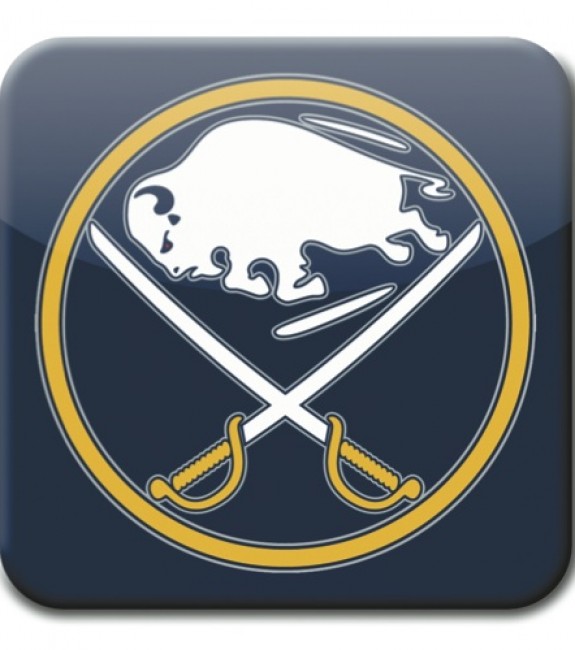 PROTECTED: Zach Bogosian (NMC), Kyle Okposo (NMC), Rasmus Ristolainen, Robin Lehner, Ryan O'Reilly, Jake McCabe, Dmitry Kulikov, Evander Kane and Tyler Ennis
EXPOSED: Matt Moulson, Marcus Foligno, Zemgus Girgensons, Johan Larsson and Linus Ullmark
DRAFT PICK: Zemgus Girgensons
ANALYSIS: The Sabres' protected list should be interesting. If not for Bogosian's no-move clause, he'd probably be exposed. Kane, because of off-ice incidents, and Ennis, because of injury concerns, aren't necessarily locks to be protected, especially if Buffalo is looking to shed one of their salaries. Las Vegas would likely snap up either of them, but if both are off limits, then Girgensons could fit the bill as a depth centre. Foligno could be enticing too, and Ullmark to a lesser degree.
Calgary Flames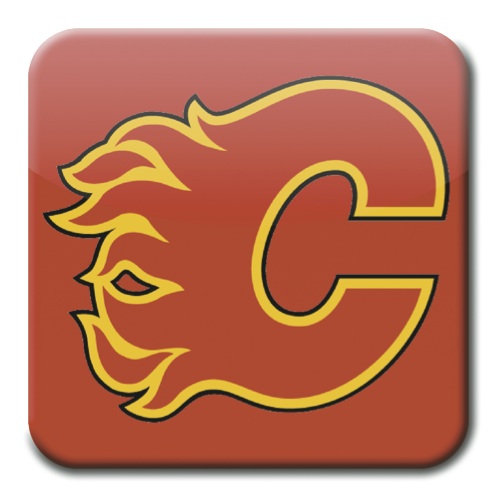 PROTECTED: Mark Giordano, T.J. Brodie, Dougie Hamilton, Johnny Gaudreau, Sean Monahan, Sam Bennett, Brian Elliott, Mikael Backlund, Michael Frolik, Troy Brouwer and Micheal Ferland
EXPOSED: Dennis Wideman, Jyrki Jokipakka, Lance Bouma, Alex Chiasson and Ladislav Smid
DRAFT PICK: Jyrki Jokipakka
ANALYSIS: The Flames will need to choose between Ferland, Bouma and Chiasson, only able to protect one of those depth forwards. Expect Calgary to expose Wideman in hopes of unloading his salary, but Jokipakka might be the better option as a building block for Las Vegas.
Carolina Hurricanes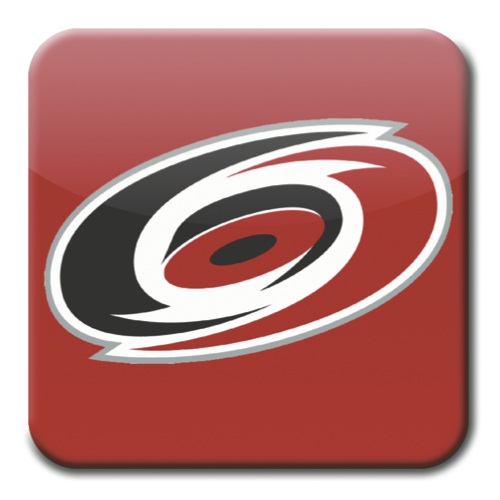 PROTECTED: Justin Faulk, Jordan Staal, Jeff Skinner, Elias Lindholm, Victor Rask, Teuvo Teravainen, Cam Ward, Lee Stempniak, Phil Di Giuseppe, Ryan Murphy and Trevor Carrick
EXPOSED: Ron Hainsey, Eddie Lack, Joakim Nordstrom, Andrej Nestrasil and Brock McGinn
DRAFT PICK: Brock McGinn
ANALYSIS: The Hurricanes have it pretty easy thanks to their top young defencemen being exempt. The decision likely comes down to Di Giuseppe or McGinn as the final forward, with Las Vegas being interested in either of them.
Chicago Blackhawks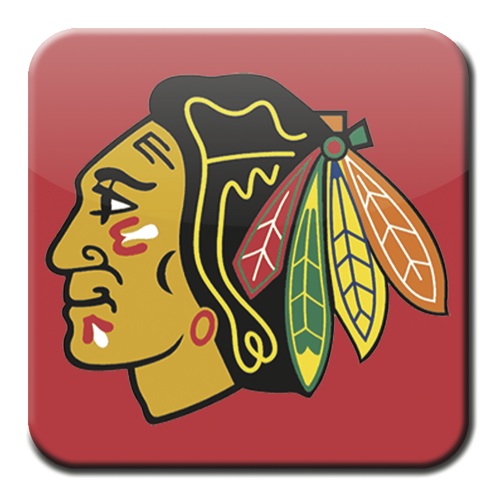 PROTECTED: Jonathan Toews (NMC), Patrick Kane (NMC), Duncan Keith (NMC), Brent Seabrook (NMC), Corey Crawford (NMC), Marian Hossa (NMC), Niklas Hjalmarsson (NMC), Artem Anisimov (NMC) and Trevor van Riemsdyk
EXPOSED: Brian Campbell, Marcus Kruger, Scott Darling, Ville Pokka and Mark McNeill
DRAFT PICK: Ville Pokka
ANALYSIS: The Blackhawks' decisions are mostly made for them, with a league-high eight no-move clauses. But Chicago must decide between young defenders van Riemsdyk, Pokka and Viktor Svedberg, exposing two of the three. This season will be a competition for that spot and if Pokka doesn't steal it from van Riemsdyk, then Las Vegas could very well steal Pokka from Chicago.
Colorado Avalanche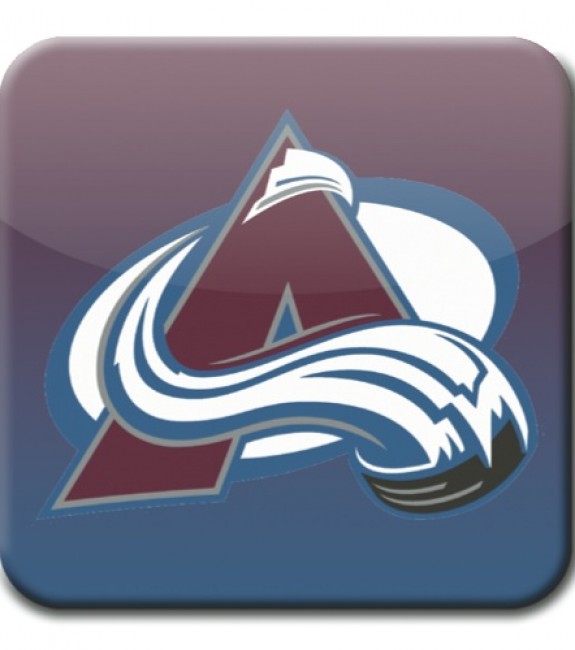 PROTECTED: Erik Johnson (NMC), Francois Beauchemin (NMC), Nathan MacKinnon, Matt Duchene, Gabriel Landeskog, Tyson Barrie, Carl Soderberg, Nikita Zadorov and Calvin Pickard
EXPOSED: Semyon Varlamov, Jarome Iginla, Mikhail Grigorenko, Joe Colborne and Duncan Siemens
DRAFT PICK: Semyon Varlamov
ANALYSIS: If Barrie isn't traded ahead of his July 29 arbitration hearing, the Avs will likely protect four defencemen and thus expose some quality forwards, a list that would also include Blake Comeau and Rocco Grimaldi. Trading Barrie for a forward or futures would allow Colorado to protect Zadorov as well as additional forwards. Colorado's biggest decision, though, will be between the pipes and that will depend on Pickard's development this season. This would be a similar situation to Arizona's Smith-Domingue debate, but expect Las Vegas to be watching the Avs' goalies closer than most this season. If Varlamov is exposed by Colorado for internal budget reasons, Las Vegas could snag him to be its starter.
Columbus Blue Jackets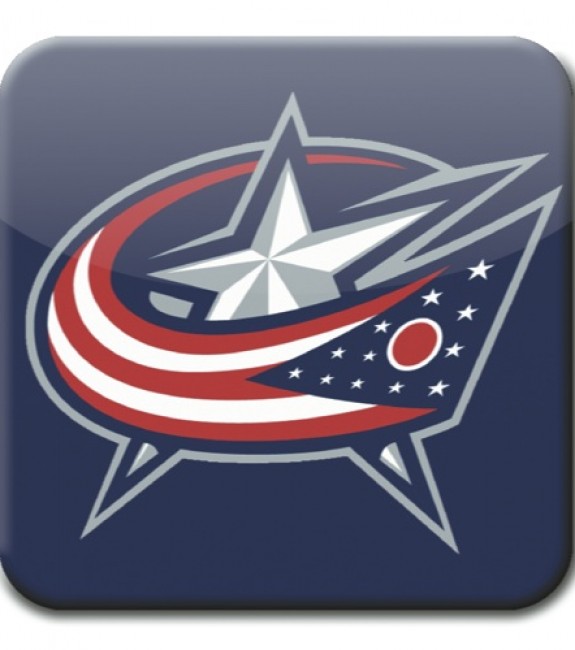 PROTECTED: Sergei Bobrovsky (NMC), Nick Foligno (NMC), Brandon Dubinsky (NMC), Scott Hartnell (NMC), David Clarkson (NMC), Seth Jones, Ryan Murray, Brandon Saad, Boone Jenner, Cam Atkinson and David Savard
EXPOSED: Jack Johnson, Alexander Wennberg, William Karlsson, Matt Calvert and Josh Anderson
DRAFT PICK: Jack Johnson
ANALYSIS: Columbus could end up losing a good young forward as a result of Clarkson's no-move clause and the blunder that was acquiring his brutal contract from Toronto. More likely, though, Las Vegas would take Johnson to be a top-pairing defender. The Blue Jackets will also be exposing young goalies Joonas Korpisalo and Anton Forsberg, but Subban seems like the better option as Las Vegas' future starter.
Dallas Stars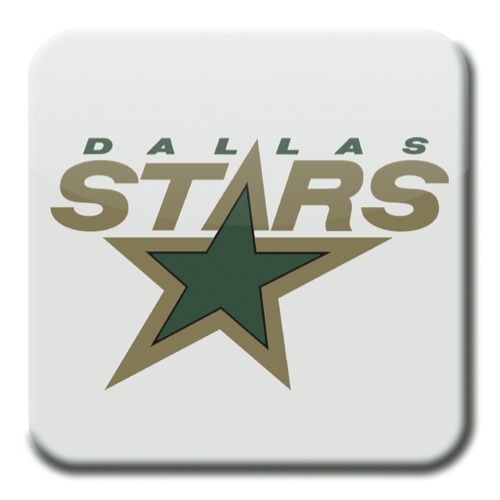 PROTECTED: Jason Spezza (NMC), Jamie Benn, Tyler Seguin, John Klingberg, Patrick Sharp, Kari Lehtonen, Esa Lindell, Cody Eakin, Valeri Nichushkin, Radek Faksa and Stephen Johns
EXPOSED: Antti Niemi, Antoine Roussel, Dan Hamhuis, Johnny Oduya and Brett Ritchie
DRAFT PICK: Brett Ritchie
ANALYSIS: Las Vegas will have lots of options here, including young defenders Jamie Oleksiak, Patrik Nemeth, Mattias Backman and Ludwig Bystrom. Dallas will be hoping a goalie gets picked, be it Niemi or Lehtonen, but Las Vegas might look elsewhere to fill that position. Hamhuis would be tough to pass up if he's indeed exposed, but Ritchie has a lot of potential as a power forward. Would the Stars protect Lindell and Johns over Hamhuis and Oduya? That young-or-old decision on defence will be difficult for Jim Nill, knowing Las Vegas probably wouldn't overlook Lindell as a budding puck-mover.
Detroit Red Wings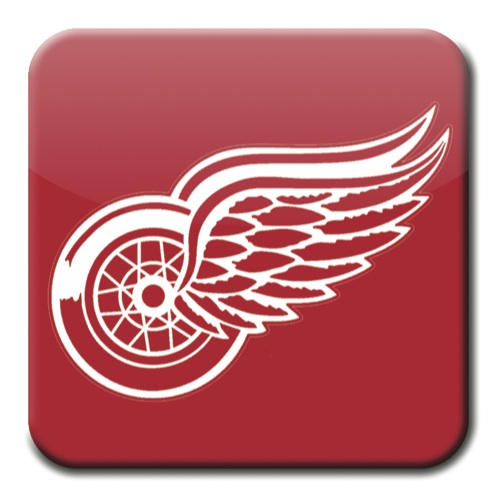 PROTECTED: Frans Nielsen (NMC), Petr Mrazek, Henrik Zetterberg, Gustav Nyquist, Tomas Tatar, Mike Green, Niklas Kronwall, Justin Abdelkader, Darren Helm, Danny DeKeyser and Andreas Athanasiou
EXPOSED: Jimmy Howard, Riley Sheahan, Tomas Jurco, Teemu Pulkkinen and Brendan Smith
DRAFT PICK: Riley Sheahan
ANALYSIS: The Red Wings are going to lose a good player to Las Vegas, and it'll likely be a younger forward. Detroit would rather lose its leftover goaltender, Howard, but that is wishful thinking similar to Dallas. There will be better options for Las Vegas, with that list also including young defencemen Alexey Marchenko, Xavier Ouellet and Ryan Sproul. Ken Holland is too loyal to expose Kronwall, but Jonathan Ericsson would be there for the taking as well. Ditto with Helm, who will likely be protected for sentimental reasons, but Luke Glendening would be available as a bottom-six centre option. Tomas Nosek and Martin Frk are two more young wingers, but Las Vegas would be wise to zero in on Sheahan as a good-sized, two-way centre.
Edmonton Oilers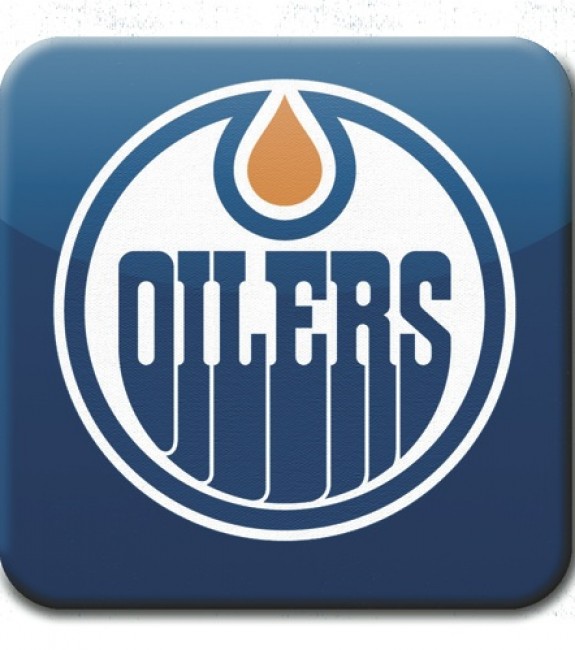 PROTECTED: Milan Lucic (NMC), Cam Talbot (NMC), Andrej Sekera (NMC), Ryan Nugent-Hopkins, Leon Draisaitl, Jordan Eberle, Adam Larsson, Oscar Klefbom and Brandon Davidson
EXPOSED: Benoit Pouliot, Nail Yakupov, Griffin Reinhart, Laurent Brossoit and Zack Kassian
DRAFT PICK: Nail Yakupov
ANALYSIS: The Oilers are one of the teams that could go either way in terms of protecting eight or 10 skaters. If they protect Davidson or potentially Reinhart as a fourth defender, Edmonton would likely lose Yakupov or Pouliot. But if the Oilers protected the latter two, along with Kassian, Patrick Maroon or Tyler Pitlick as their seventh forward, they would be bidding farewell to Davidson, Reinhart or Jordan Oesterle from the back end. Decisions, decisions, for Peter Chiarelli and then for McPhee, but Yakupov would be an exciting addition for Las Vegas.
Florida Panthers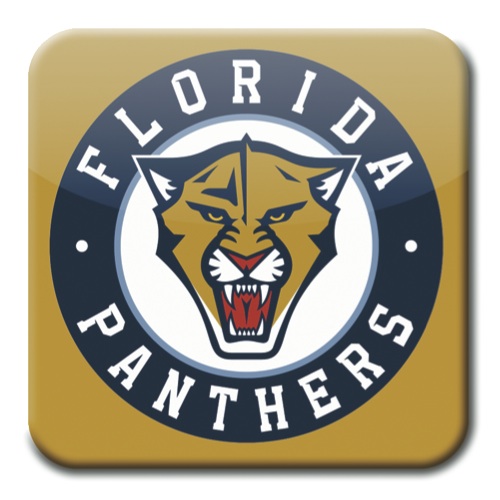 PROTECTED: Keith Yandle (NMC), Aaron Ekblad, Aleksander Barkov, Jonathan Huberdeau, Vincent Trocheck, Roberto Luongo, Jaromir Jagr, Reilly Smith, Nick Bjugstad, Jussi Jokinen and Jason Demers
EXPOSED: James Reimer, Mark Pysyk, Alex Petrovic, Jakub Kindl and Connor Brickley
DRAFT PICK: Mark Pysyk
ANALYSIS: The Panthers will be using this season as an audition for their third defenceman, be it Demers, Pysyk or Petrovic, with Las Vegas also keeping close tabs on that trio of potentially available blue-liners. Some believe Reimer will be a target of Las Vegas, but I'm not convinced. Others think Florida could end up protecting Reimer over Luongo, but that also seems unlikely to me. The Panthers might expose Jagr instead of Brickley under the assumption that Las Vegas would leave Jagr alone. If Dave Bolland returned to health, he might be of interest to Las Vegas too, but a defender seems like the best bet for Florida's casualty.
Los Angeles Kings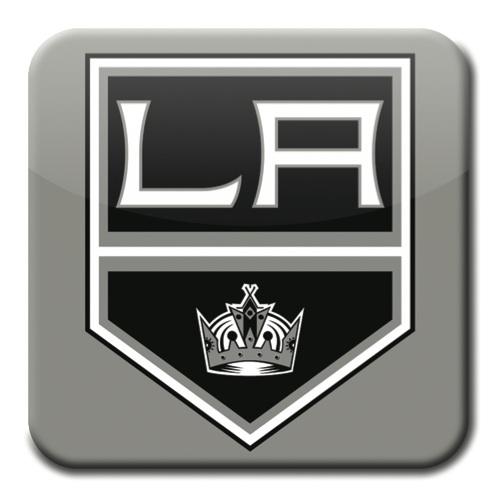 PROTECTED: Anze Kopitar (NMC), Drew Doughty, Jonathan Quick, Jake Muzzin, Jeff Carter, Tyler Toffoli, Tanner Pearson, Brayden McNabb and Alec Martinez
EXPOSED: Dustin Brown, Marian Gaborik, Michael Mersch, Tom Gilbert and Derek Forbort
DRAFT PICK: Dustin Brown
ANALYSIS: Brown is going to be one of the more popular picks for these Las Vegas mock drafts, with the likelihood that Los Angeles exposes him barring a significant resurgence this season. The Kings probably protect a fourth defender, but if they were to expose Martinez or McNabb, then they could protect Brown, Gaborik and Mersch as forwards. It's more likely that Los Angeles exposes some expensive forwards and that Las Vegas takes one of them off its hands, though Mersch could be tempting too if he continues to develop this season.
Minnesota Wild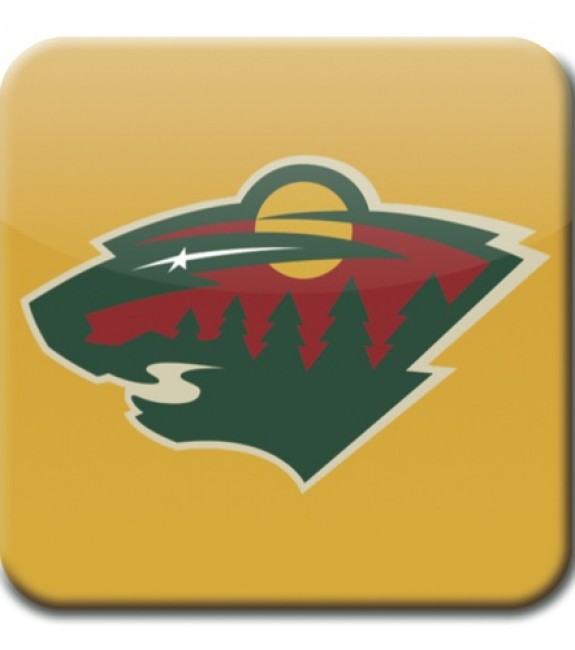 PROTECTED: Zach Parise (NMC), Ryan Suter (NMC), Mikko Koivu (NMC), Jason Pominville (NMC), Devan Dubnyk, Mikael Granlund, Jared Spurgeon, Matt Dumba and Jonas Brodin
EXPOSED: Eric Staal, Charlie Coyle, Nino Niederreiter, Jason Zucker and Marco Scandella
DRAFT PICK: Jason Zucker
ANALYSIS: Las Vegas would be picking from the heart here in selecting the hometown kid, Zucker, over a few superior forwards, a solid defenceman in Scandella and an above-average backup goaltender in Darcy Kuemper. Zucker is the feel-good pick, born and raised in Las Vegas, and Minnesota is gambling that he'll be the target, but McPhee might go in a different direction on draft day.
Montreal Canadiens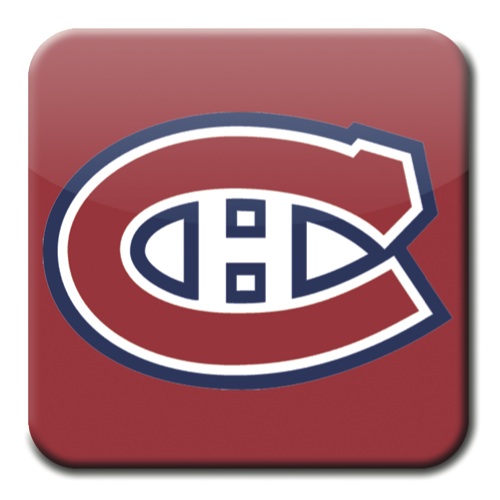 PROTECTED: Jeff Petry (NMC), Carey Price, Shea Weber, Max Pacioretty, Alex Galchenyuk, Brendan Gallagher, Andrew Shaw, Nathan Beaulieu, Sven Andrighetto, Charles Hudon and Phillip Danault
EXPOSED: Andrei Markov, Tomas Plekanec, David Desharnais, Mark Baberio and Alexander Radulov
DRAFT PICK: Tomas Plekanec
ANALYSIS: The Canadiens could have a controversial list too, with the possibility of exposing Markov in favour of protecting that trio of young forwards (Andrighetto, Hudon and Danault). This would, admittedly, be a surprising scenario. The more likely list has Markov protected as the fourth defenceman, with those youngsters all available to Las Vegas. Either way, Plekanec and Desharnais are exposed, and Las Vegas is still in need of a top-line centre. Plekanec could be a good fit.
Nashville Predators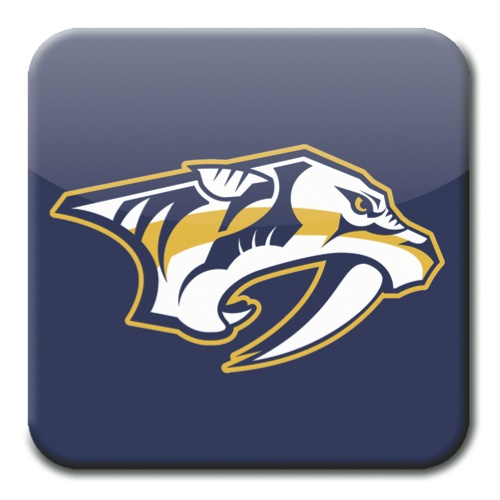 PROTECTED: Pekka Rinne (NMC), P.K. Subban, Roman Josi, Ryan Johansen, Filip Forsberg, James Neal, Ryan Ellis, Mattias Ekholm and Craig Smith
EXPOSED: Colin Wilson, Mike Fisher, Mike Ribeiro, Calle Jarnkrok and Viktor Avidsson
DRAFT PICK: Colin Wilson
ANALYSIS: The Predators' list is pretty obvious, with the exception of that final forward spot. Nashville will undoubtedly be protecting four defenders but has to decide between Smith, Wilson, Fisher and Ribeiro. Three of those forwards will be exposed and expect Las Vegas to take a best-player-available approach here, likely ending up with Wilson or Smith.
New Jersey Devils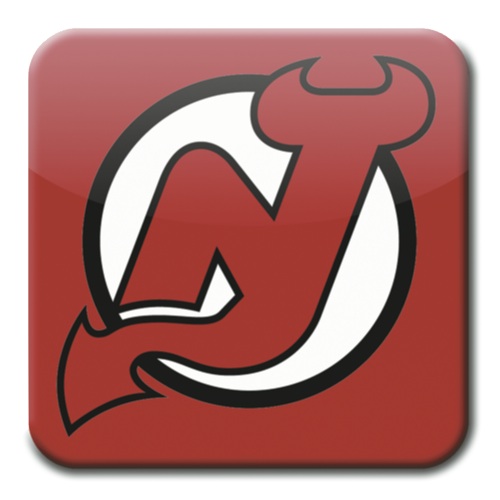 PROTECTED: Ryane Clowe (NMC), Cory Schneider, Taylor Hall, Adam Henrique, Kyle Palmieri, Mike Cammalleri, Travis Zajac, Andy Greene, Damon Severson, John Moore and Reid Boucher
EXPOSED: Devante Smith-Pelly, Beau Bennett, Joseph Blandisi, Ben Lovejoy and Jon Merrill
DRAFT PICK: Devante Smith-Pelly
ANALYSIS: The Devils are another team with a tough call on their final forward, be it Boucher, Smith-Pelly, Bennett, Blandisi or Jacob Josefson. Boucher might have the highest upside as an offensive player, but Smith-Pelly fit in great after coming over from Montreal. If Smith-Pelly is exposed, he could be Las Vegas bound. Depending where Las Vegas is at with its goalie situation, Keith Kinkaid or Scott Wedgewood could get some consideration too, but a depth forward seems the more likely pick from New Jersey. I also wonder whether the Devils will be able to get an exception on Clowe's no-move clause now that he's an assistant coach for the team. Rules are rules, but that seems a little silly.
New York Islanders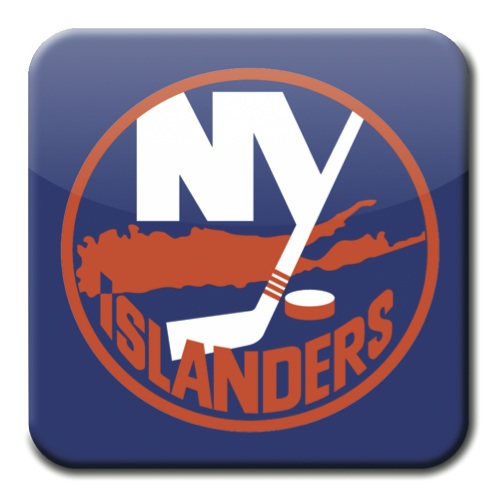 PROTECTED: John Tavares (NMC), Johnny Boychuk (NMC), Andrew Ladd (NMC), Travis Hamonic, Nick Leddy, Ryan Strome, Brock Nelson, Josh Bailey, Anders Lee, Jaroslav Halak and Casey Cizikas
EXPOSED: Calvin de Haan, Thomas Hickey, Thomas Greiss, Mikhail Grabovski and Cal Clutterbuck
DRAFT PICK: Calvin de Haan
ANALYSIS: The Islanders are likely losing a defenceman to Las Vegas, be it de Haan or Hickey. Greiss or perhaps Halak could be another goalie option, but McPhee can't pass up a bona fide top-four blue-liner. Grabovski, Clutterbuck, Nikolay Kulemin, Jason Chimera, Shane Prince and Alan Quine are looking like the available forwards, but they don't trump the defender either.
New York Rangers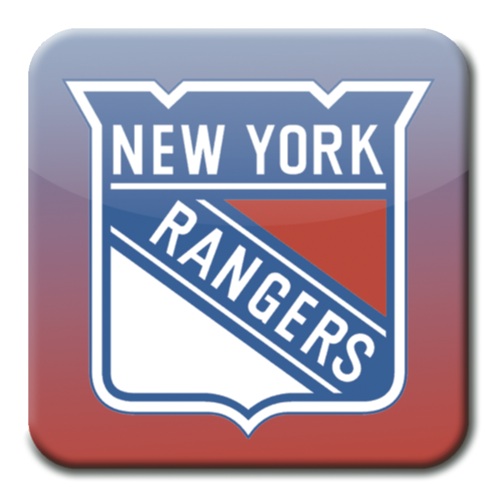 PROTECTED: Henrik Lundqvist (NMC), Derek Stepan (NMC), Marc Staal (NMC), Dan Girardi (NMC), Ryan McDonagh, Rick Nash, Derick Brassard, Mats Zuccarello, Chris Kreider, J.T. Miller and Kevin Hayes
EXPOSED: Kevin Klein, Jesper Fast, Oscar Lindberg, Dylan McIlrath and Nicklas Jensen
DRAFT PICK: Kevin Klein
ANALYSIS: The Rangers have a fairly easy list to compile and thus make it easy for Las Vegas to decide on Klein as well. The Rangers would probably rather expose Girardi than Klein, but there is a no-move clause preventing that. Don't be surprised if both New York franchises lose a top-four defender to Las Vegas, with those players potentially becoming partners in Sin City.
Ottawa Senators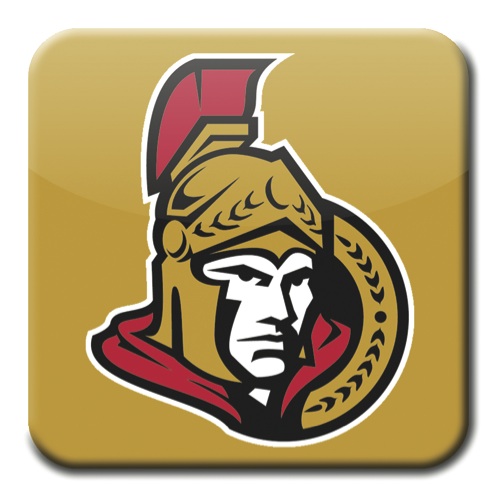 PROTECTED: Bobby Ryan (NMC), Dion Phaneuf (NMC), Erik Karlsson, Kyle Turris, Mark Stone, Mika Zibanejad, Mike Hoffman, Cody Ceci, Curtis Lazar, Craig Anderson and Zack Smith
EXPOSED: Jean-Gabriel Pageau, Chris Wideman, Mark Borowiecki, Matt Puempel and Andrew Hammond
DRAFT PICK: Matt Puempel
ANALYSIS: The Senators will need to decide between Smith and Pageau for their final forward spot, with Las Vegas potentially picking whoever of the two is exposed. However, Las Vegas might see more potential in a younger forward like Puempel and Ryan Dzingel. This could be a tricky pick for McPhee, with Wideman, Borowiecki and Hammond all being serviceable as well.
Philadelphia Flyers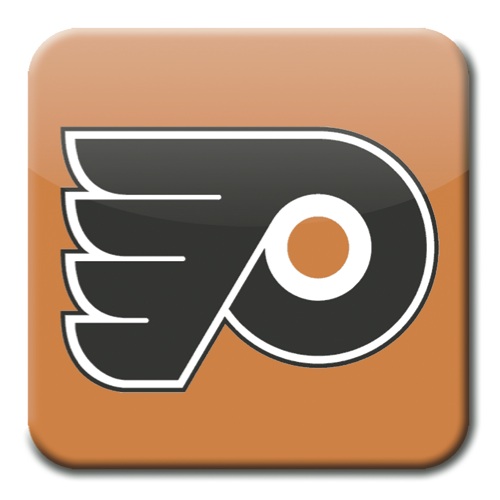 PROTECTED: Claude Giroux (NMC), Jakub Voracek, Shayne Gostisbehere, Wayne Simmonds, Brayden Schenn, Sean Couturier, Steve Mason, Mark Streit, Michael Del Zotto, Scott Laughton and Michael Raffl
EXPOSED: Michal Neuvirth, Anthony Stolarz, Radko Gudas, Matt Read and Nick Cousins
DRAFT PICK: Michal Neuvirth
ANALYSIS: The Flyers must decide on their goalie of the future between Mason, Neuvirth and Stolarz, while also protecting two of Streit, Del Zotto and Gudas on defence. Gudas would be a good get for an expansion team if he's exposed, but Neuvirth would be the perfect 1B for Las Vegas behind his former Washington teammate, Varlamov.
Pittsburgh Penguins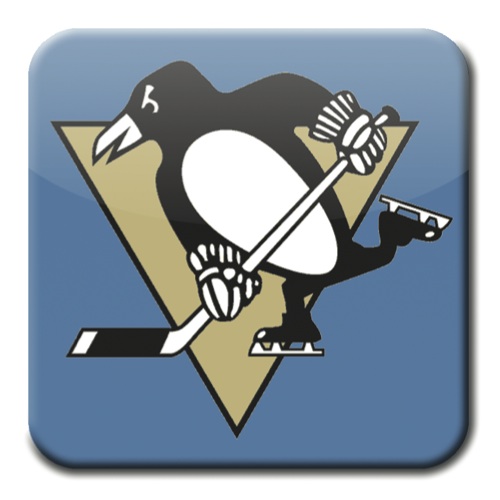 PROTECTED: Sidney Crosby (NMC), Evgeni Malkin (NMC), Kris Letang (NMC), Phil Kessel (NMC), Marc-Andre Fleury (NMC), Olli Maatta, Patric Hornqvist, Carl Hagelin, Nick Bonino, Brian Dumoulin and Chris Kunitz
EXPOSED: Matt Murray, Trevor Daley, Derrick Pouliot, Justin Schultz and Eric Fehr
DRAFT PICK: Trevor Daley
ANALYSIS: Realistically, Murray isn't going to be available. The Penguins are going to find a taker for Fleury and he'll be asked to waive his no-move clause prior to the expansion draft, if not prior to the upcoming season. Pittsburgh will give Fleury away if it has to, but it won't let Murray get away. The Penguins' biggest decision will be between Dumoulin and Daley on defence, with Pouliot and Schultz destined to be exposed, along with forwards like Fehr, Bryan Rust and Tom Kuhnhackl. Kunitz likely gets protected out of loyalty unless his game deteriorates substantially this season. Regardless, Las Vegas will be leaning toward landing a Pittsburgh defenceman, with Daley topping the list of possibilities.
San Jose Sharks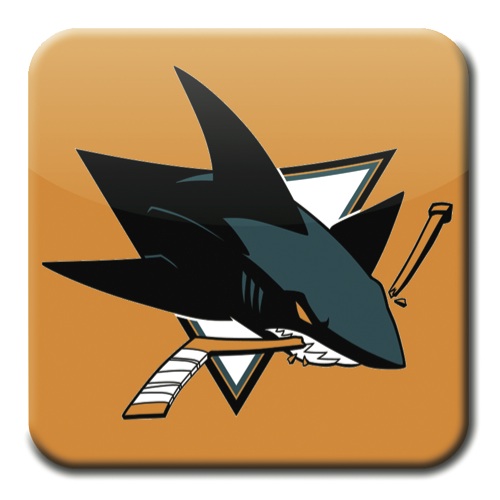 PROTECTED: Joe Thornton, Brent Burns, Joe Pavelski, Logan Couture, Martin Jones, Marc-Edouard Vlasic, Tomas Hertl, Mikkel Boedker, Patrick Marleau, Joel Ward and Justin Braun
EXPOSED: Paul Martin, Brenden Dillon, Tommy Wingels, Matt Nieto and Chris Tierney
DRAFT PICK: Chris Tierney
ANALYSIS: The Sharks shouldn't have much trouble deciding on their list, but there's a slight chance that San Jose could expose Marleau instead of Tierney in hopes of shedding a higher salary. If that were to happen, Las Vegas would probably take the bait to form a 1-2 punch of Plekanec and Marleau down the middle, with Sheahan and Girgensons serving as the bottom-six pivots. Assuming Marleau is protected, Tierney has nice upside as a point producer down the road and he could slot in behind Sheahan for the time being. Las Vegas is already in pretty good shape on the back end, but Martin, Dillon and Mirco Mueller are decent options on defence too.
St. Louis Blues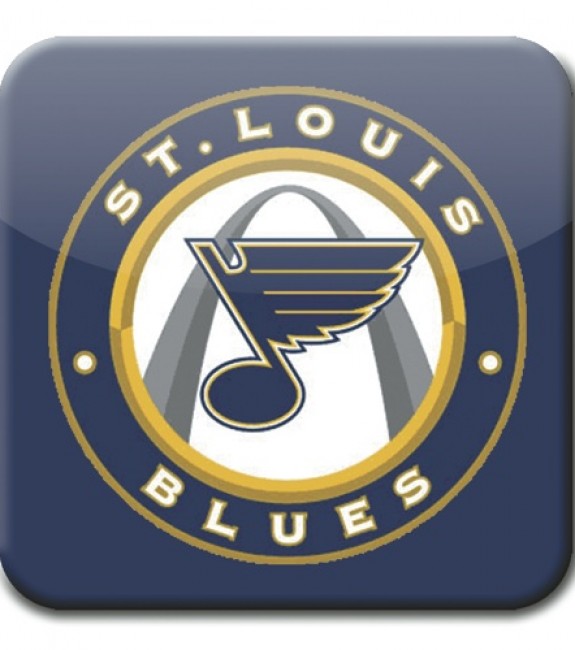 PROTECTED: Alex Pietrangelo, Vladimir Tarasenko, Jake Allen, Jaden Schwartz, Paul Stastny, Alexander Steen, Jay Bouwmeester, Jori Lehtera, David Perron, Patrik Berglund and Joel Edmundson
EXPOSED: Kevin Shattenkirk, Carl Gunnarsson, Dmitrij Jaskin, Ty Rattie and Magnus Paajarvi
DRAFT PICK: Dmitrij Jaskin
ANALYSIS: St. Louis may expose Shattenkirk as a pending free agent expected to sign in the Eastern Conference if he's not traded between now and then, leaving the last decision on defence between Edmundson and Gunnarsson. Berglund likely has dibs on the final forward spot, so Las Vegas can spend this season scouting Jaskin, Rattie and Paajarvi before taking their pick of that litter.
Tampa Bay Lightning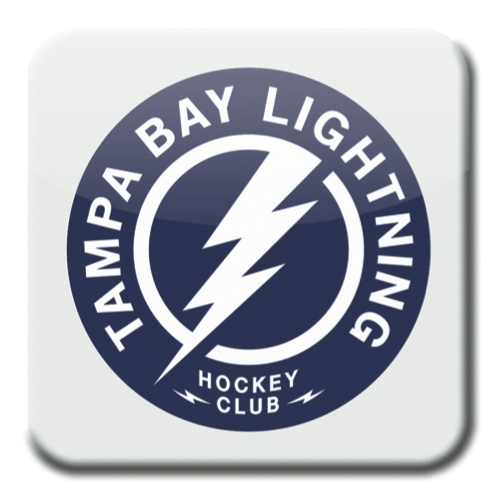 PROTECTED: Steven Stamkos (NMC), Victor Hedman (NMC), Ryan Callahan (NMC), Valtteri Filppula (NMC), Nikita Kucherov, Tyler Johnson, Jonathan Drouin, Andrei Vasilevskiy, Anton Stralman, Ondrej Palat and Slater Koekkoek
EXPOSED: Ben Bishop, Braydon Coburn, Jason Garrison, Alex Killorn and Vladislav Namestnikov
DRAFT PICK: Alex Killorn
ANALYSIS: Las Vegas is going to get a good player out of Tampa Bay, but don't expect it to be Bishop. Similar to Fleury in Pittsburgh but without a no-move clause in his contract, Bishop has become trade bait and the Lightning won't likely lose the Vezina finalist for nothing. If no other team steps up to acquire Bishop, perhaps a trade could be worked out between Tampa Bay and Las Vegas in advance of the expansion draft. Las Vegas will have a window to make such moves, with draft picks to offer in exchange, though I expect Bishop to be on the move well before that window opens, with Vasilevskiy solidifying himself as Tampa's new starter. Like Bishop, Killorn would be a pending free agent on July 1, 2017, but Las Vegas might like its chances of locking him up as a top-six forward. Tampa Bay is another team handcuffed by no-move clauses, considering the Lightning would probably prefer to protect Killorn and Namestnikov over Callahan and Filppula. On defence, Koekkoek could play his way into that third spot, thus exposing Coburn, Garrison, Nikita Nesterov and Andej Sustr.
Toronto Maple Leafs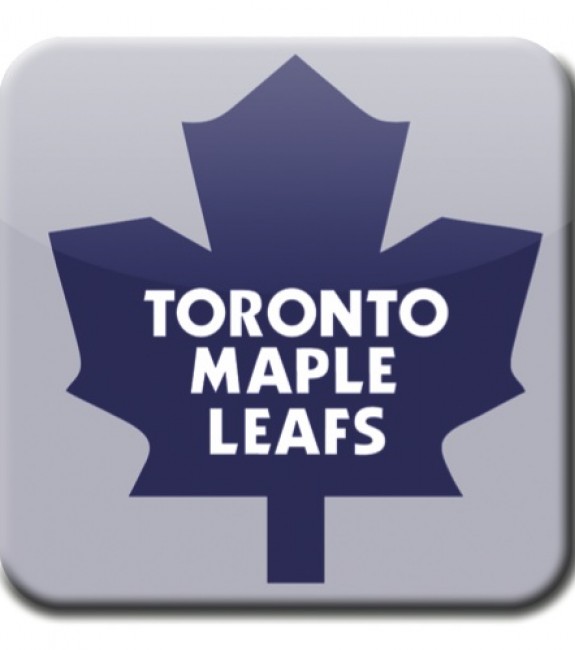 PROTECTED: Frederik Andersen, Morgan Rielly, James van Riemsdyk, Nazem Kadri, Jake Gardiner, Tyler Bozak, Leo Komarov, Connor Carrick, Connor Brown, Brendan Leipsic and Matt Martin
EXPOSED: Joffrey Lupul, Milan Michalek, Peter Holland, Martin Marincin and Frank Corrado
DRAFT PICK: Peter Holland
ANALYSIS: The Leafs are fortunate to not have to protect many of their top future assets, which makes this list relatively easy and leaves slim pickings for Las Vegas. Martin would be a controversial name on Toronto's protected list, but unless Lupul is healthy and contributing, I would expect Martin to lay claim to the final forward spot. I would also expect Las Vegas to take its chances on a younger option from Toronto, be it a forward like Holland or Josh Leivo or a defender like Marincin or Corrado, assuming they aren't protected ahead of Carrick. Using the Marleau logic, the Leafs might entertain the idea of exposing Bozak as well, and he'd presumably be more attractive to Las Vegas than Holland.
Vancouver Canucks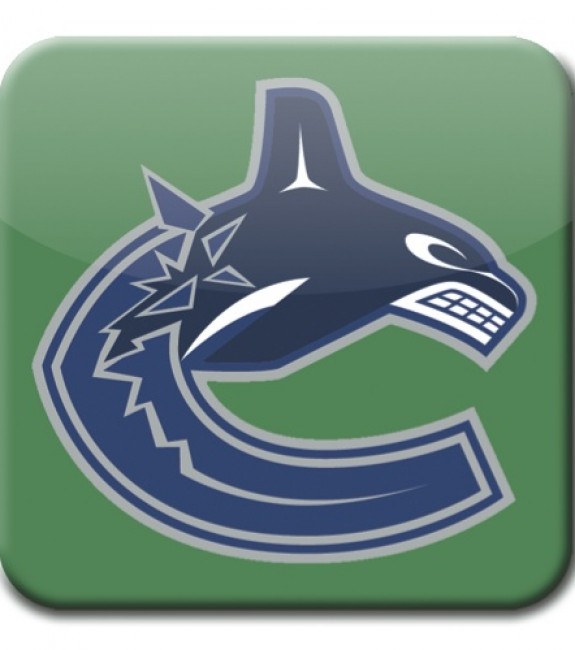 PROTECTED: Henrik Sedin (NMC), Daniel Sedin (NMC), Loui Eriksson (NMC), Jacob Markstrom, Bo Horvat, Brandon Sutter, Sven Baertschi, Alex Edler, Chris Tanev, Erik Gudbranson and Jannik Hansen
EXPOSED: Ryan Miller, Luca Sbisa, Emerson Etem, Markus Granlund, Brendan Gaunce
DRAFT PICK: Brendan Gaunce
ANALYSIS: The Canucks seem committed to Markstrom as their long-term goaltender and Miller will be a pending free agent, so Las Vegas likely wouldn't bother drafting him. Vancouver would be hoping to part with Sbisa's contract, but Las Vegas might opt for another young centre like Gaunce instead. The Canucks would also be exposing scrappy winger Derek Dorsett and Swedish forward Anton Rodin, who is returning to North America this season.
Washington Capitals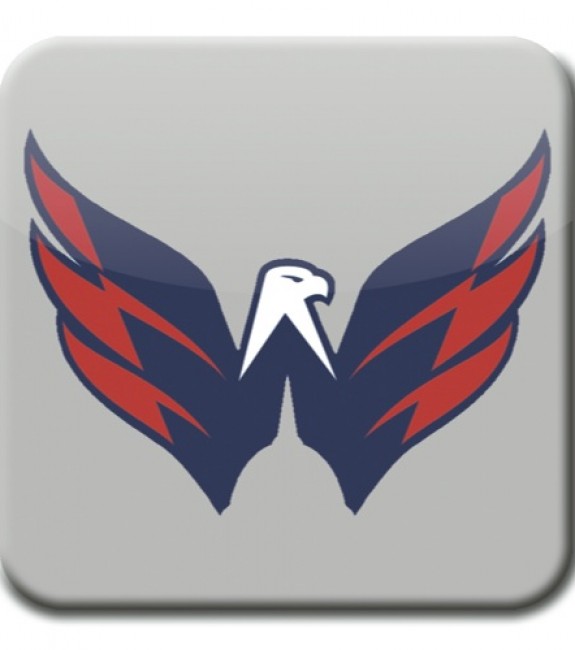 PROTECTED: Alex Ovechkin, Braden Holtby, Nicklas Backstrom, Evgeny Kuznetsov, John Carlson, T.J. Oshie, Matt Niskanen, Marcus Johansson, Andre Burakovsky, Karl Alzner and Tom Wilson
EXPOSED: Dmitry Orlov, Brooks Orpik, Justin Williams, Lars Eller and Daniel Winnik
DRAFT PICK: Dmitry Orlov
ANALYSIS: This is the team McPhee knows best, having previously been Washington's longtime GM. Orlov jumps off the page as the obvious pick here and as a player McPhee is more familiar with than the other options, who are newer to the Capitals' roster. If Orlov is exposed, which seems likely, he can probably start scoping out Las Vegas real estate right now.
Winnipeg Jets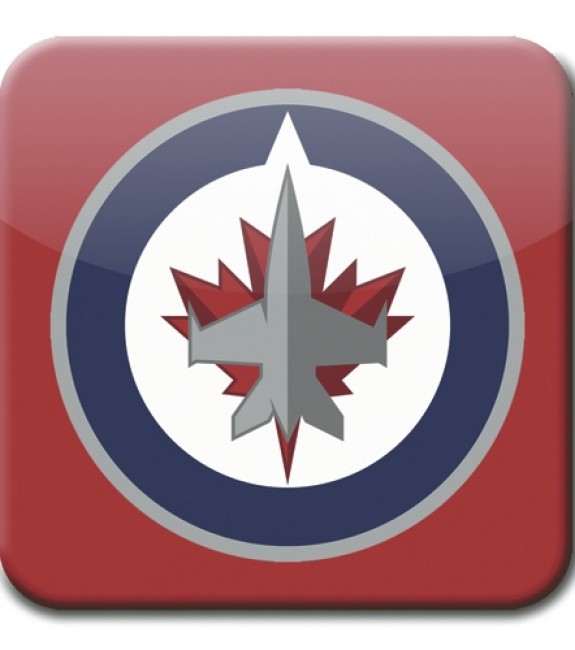 PROTECTED: Dustin Byfuglien (NMC), Tobias Enstrom (NMC), Mark Scheifele, Blake Wheeler, Tyler Myers, Bryan Little, Jacob Trouba, Mathieu Perreault and Connor Hellebuyck
EXPOSED: Drew Stafford, Ondrej Pavelec, Alexander Burmistrov, Adam Lowry and Mark Stuart
DRAFT PICK: Adam Lowry
ANALYSIS: Like Fowler in Anaheim and Barrie in Colorado, Trouba's name is surfacing in trade speculation and that might have as much to do with expansion-draft implications as contract demands. Enstrom's no-move clause puts Winnipeg in a difficult spot, needing to trade Trouba or expose a bunch of quality forwards, a list that would also include youngsters like Joel Armia and Marko Dano. If Trouba is out of the picture, the Jets could protect seven forwards instead, with three of Stafford, Burmistrov, Lowry, Armia and Dano joining that list. Las Vegas is still going to get a quality forward out of Winnipeg and it might be Lowry either way.
---
Summary of Draft Picks
Anaheim: Jakob Silfverberg RW $3.75M
Arizona: Kevin Connauton LD $1.0M
Boston: Malcolm Subban G $863K
Buffalo: Zemgus Girgensons C $894K
Calgary: Jyrki Jokipakka LD $900K
Carolina: Brock McGinn LW $812K
Chicago: Ville Pokka RD $925K
Colorado: Semyon Varlamov G $$5.9M
Columbus: Jack Johnson LD $4.36M
Dallas: Brett Ritchie RW $875K
Detroit: Riley Sheahan C $2.08M
Edmonton: Nail Yakupov RW/LW $2.5M
Florida: Mark Pysyk RD $1.13M
Los Angeles: Dustin Brown RW $5.88M
Minnesota: Jason Zucker LW $2.0M
Montreal: Tomas Plekanec C $6.0M
Nashville: Colin Wilson LW $3.94M
New Jersey: Devante Smith-Pelly RW $1.3M
N.Y. Islanders: Calvin de Haan LD $1.97M
N.Y. Rangers: Kevin Klein RD $2.9M
Ottawa: Matt Puempel LW $863K
Philadelphia: Michal Neuvirth G $1.63M
Pittsburgh: Trevor Daley LD $3.3M
San Jose: Chris Tierney C $712K
St. Louis: Dmitrij Jaskin RW $1.0M
Tampa Bay: Alex Killorn C/LW $2.55M
Toronto: Peter Holland C $775K
Vancouver: Brendan Gaunce C $863K
Washington: Dmitry Orlov LD $2.0M
Winnipeg: Adam Lowry LW/C $828K
---
Las Vegas Depth Chart
Forwards
Colin Wilson-Tomas Plekanec-Dustin Brown
Alex Killorn-Riley Sheahan-Jakob Silfverberg
Nail Yakupov-Chris Tierney-Dmitrij Jaskin
Jason Zucker-Zemgus Girgensons-Brett Ritchie
Adam Lowry-Peter Holland-Devante Smith-Pelly
Matt Puempel-Brendan Gaunce-Brock McGinn
Defencemen
Jack Johnson-Trevor Daley
Calvin de Haan-Kevin Klein
Dmitry Orlov-Mark Pysyk
Kevin Connauton-Ville Pokka
Jyrki Jokipakka
Goaltenders
Semyon Varlamov
Michal Neuvirth
Malcolm Subban
---
Roster Details
Projected Cap Hit: $40.1M
Projected Cap Space: $32.9M
Cap Floor Spending: Need to add $13-15M in free-agent signings, likely seeking a top-line centre (potentially Joe Thornton, Martin Hanzal or Patrik Berglund) and another scoring right-winger (potentially T.J. Oshie, Alexander Radulov, Jarome Iginla, Drew Stafford or Ales Hemsky)
Contracted Players: 28
Pending Free Agents: Alex Killorn, Zemgus Girgensons, Matt Puempel, Adam Lowry, Peter Holland and Dmitry Orlov
Larry Fisher is a senior writer and head scout for The Hockey Writers, having been an at-large contributor for THW since August 2014. Fisher covers both the NHL and the WHL, specializing in prospects and NHL draft content, including his annual mock drafts that date back to 2012. Fisher has also been a beat writer for the WHL's Kelowna Rockets since 2008, formerly working as a sports reporter/editor for The Daily Courier in Kelowna, British Columbia, Canada from 2008-2019. Follow him on Twitter: @LarryFisher_KDC.