With the expansion draft looming and protected lists due in less than a month, several teams have a surplus of defencemen.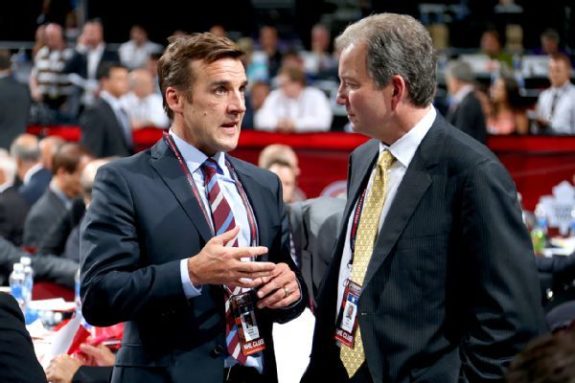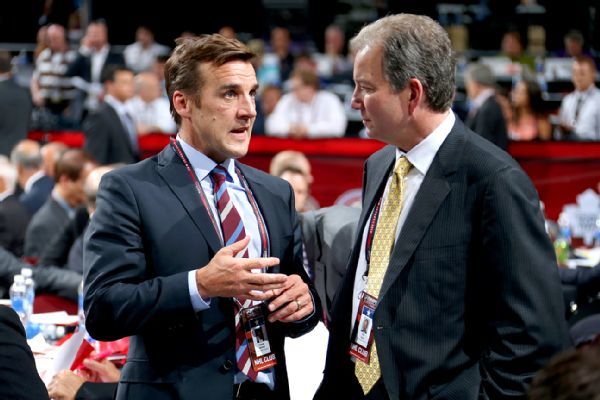 Scouring the rosters and utilizing CapFriendly.com's expansion draft tool, it appears at least a dozen teams will be shopping blueliners between now and June 17. Based on depth charts, it also appears at least 10 teams could be in the market to upgrade on the back end.
As a result, there will undoubtedly be deals involving defencemen prior to the expansion draft.
Here is a list of 12 likely sellers and 10 potential buyers:
The Sellers
Anaheim Ducks
WHO: Sami Vatanen, Cam Fowler, Josh Manson, Hampus Lindholm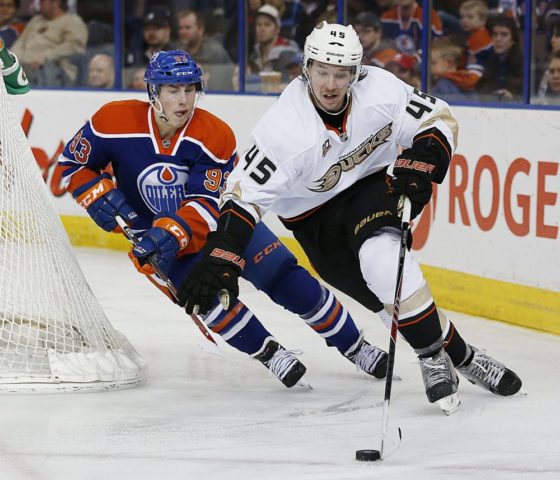 WHY: The Ducks are still going strong in the playoffs, but Bob Murray is going to have to make one, if not two moves once they are done. In a perfect world, he'd protect all four of those defencemen. That is possible, providing Kevin Bieksa waives his no-trade clause, but that would mean exposing or more likely trading top-six forward Jakob Silfverberg instead. With Brandon Montour and Shea Theodore proving worthy of roster spots next season, the Ducks are more likely to deal from their strength on defence. As long as Bieksa waives, as anticipated, Anaheim would only need to move one of those four blueliners. If Bieksa refuses, he would likely be bought out to avoid trading two of them. That is the order of likelihood, with Vatanen looking like the odd-man out unless somebody overpays for Fowler.
---
Minnesota Wild
WHO: Matt Dumba, Marco Scandella, Jonas Brodin, Jared Spurgeon
WHY: Scandella will be dangled regardless, but Dumba is the most likely candidate to be moved if Minnesota plans to protect 7-3-1. If the Wild go 4-4-1, Dumba would be protected at the expense of Nino Niederreiter, Charlie Coyle and Eric Staal unless Jason Pominville and/or Mikko Koivu waived their no-move clauses. Chuck Fletcher may be listening to offers on Brodin and Spurgeon, but he would have to be blown away to part with either of them. Dumba should return a solid package of futures, be it draft picks, prospects or young players exempt from the expansion draft. It is entirely possible that Minnesota moves both Dumba and Scandella in separate deals.
---
New York Islanders
WHO: Calvin de Haan, Thomas Hickey, Ryan Pulock, Nick Leddy, Travis Hamonic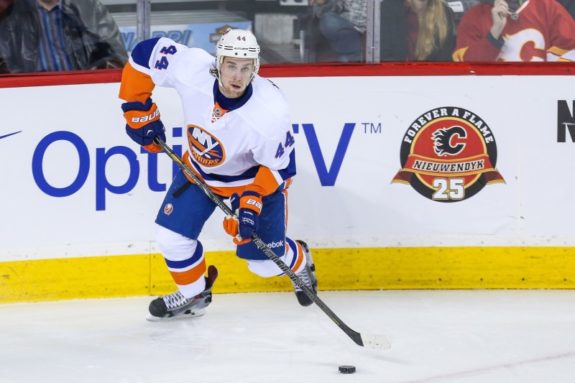 WHY: Garth Snow is another GM in a real tough spot. Hickey will almost certainly be shopped, but he'll be fielding offers for the others as well. Again, always in the order of likelihood. The Islanders could theoretically protect as many as five defencemen, going the eight-skater route but as 3-5-1 instead of 4-4-1. That would mean protecting Johnny Boychuk (NMC), Hamonic, Leddy, de Haan and Pulock, plus John Tavares (NMC), Andrew Ladd (NMC) and Anders Lee. However, that would mean exposing three quality forwards in Ryan Strome, Brock Nelson and Josh Bailey. Fortunately for the Islanders, they can only lose one player to expansion. Unfortunately, it's going to be a good player.
If Snow plans to protect 7-3-1, he could trade as many as three defencemen. If he goes 4-4-1, de Haan and Hickey would still be available, with Pulock likely protected. Even if he goes 3-5-1, Hickey is there for the taking as trade bait.
---
Winnipeg Jets
WHO: Tyler Myers, Tobias Enstrom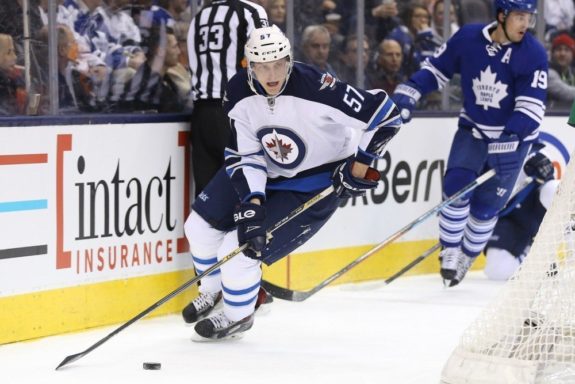 WHY: The Jets and the rest of these teams aren't in as dire of a situation as the aforementioned three. Enstrom has a no-move clause, so he would need to waive that in order for Winnipeg to protect 7-3-1. Enstrom could either be traded or exposed. However, assuming he isn't willing to waive (and why would he?), the Jets would likely protect 4-4-1 with Dustin Byfuglien and Jacob Trouba being the other two defencemen. That would mean exposing a number of quality forwards in Mathieu Perreault or Adam Lowry, plus Joel Armia, Marko Dano and Andrew Copp. By trading Myers, the Jets can go 7-3-1 and protect four of those five forwards. Despite being injury-prone in recent seasons, Myers is a rare commodity as a towering but smooth-skating defenceman with two years left on his contract at a salary of $5.5 million. There would be plenty of interest in Myers, much more so than Enstrom.
---
Los Angeles Kings
WHO: Brayden McNabb, Jake Muzzin, Alec Martinez, Derek Forbort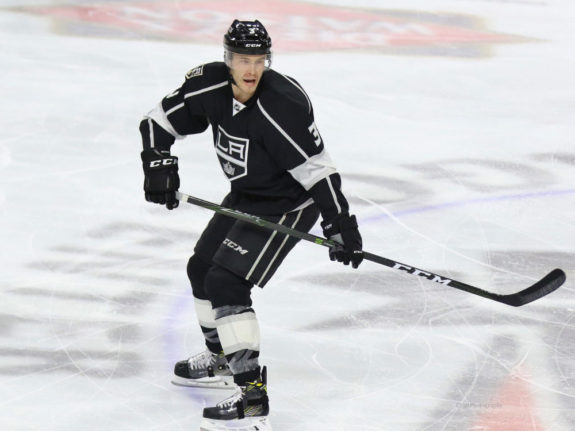 WHY: The Kings are going to be protecting 4-4-1, but one of these four defencemen would still be exposed since Drew Doughty is a lock. Rob Blake will be getting calls on all four, but he's probably making calls mainly on McNabb. Unless a team was willing to overpay for Muzzin or Martinez, or swap Forbort for a similar-calibre exempt player, McNabb seems the most likely to be moved for futures.
---
Columbus Blue Jackets
WHO: Ryan Murray, Jack Johnson, David Savard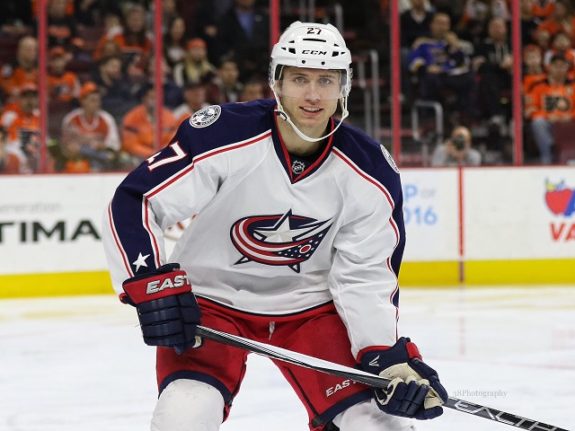 WHY: Columbus will be going 7-3-1 and Johnson would seemingly be exposed over the other two, plus the obvious keeper in Seth Jones. In saying that, Murray hasn't panned out for the Blue Jackets and therefore is probably the most likely to be traded since he should command the best return. Jarmo Kekalainen will be sending out a memo to teams, if he hasn't already, to let them know these three could be available. Expect one of them to be moved and don't be shocked if it's Murray.
---
Montreal Canadiens
WHO: Nathan Beaulieu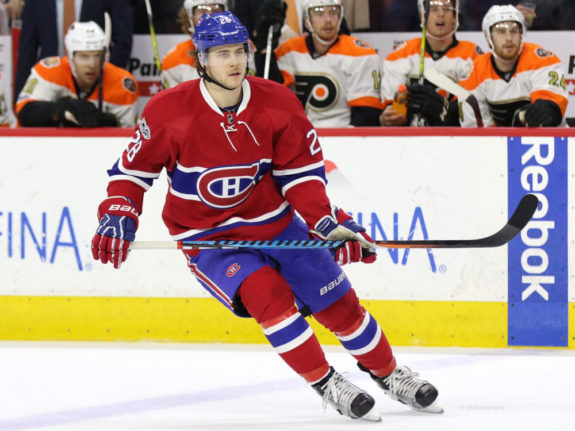 WHY: The half-dozen teams above are more likely to make a move than the next half-dozen, starting with Montreal. Beaulieu's name has been in the rumour mill for a long time already, but he should be on the Canadiens' 7-3-1 protected list as of today, along with Shea Weber and Jeff Petry (NMC). So there isn't the same sense of urgency to move Beaulieu prior to the expansion draft. If Beaulieu is traded, Montreal could protect one of Jordie Benn, Brandon Davidson or Nikita Nesterov in his place, but none of those three should be forcing the hand of Marc Bergevin since they are unlikely to be picked by Vegas.
---
Florida Panthers
WHO: Mark Pysyk, Alex Petrovic, Jason Demers
WHY: Two of those three would be exposed, assuming the Panthers protect 7-3-1 with Keith Yandle (NMC) and Aaron Ekblad as locks. Demers would likely be the third keeper, so Pysyk and Petrovic would become trade bait. Dale Tallon could be shopping all three, with plans to move whoever fetches the best return.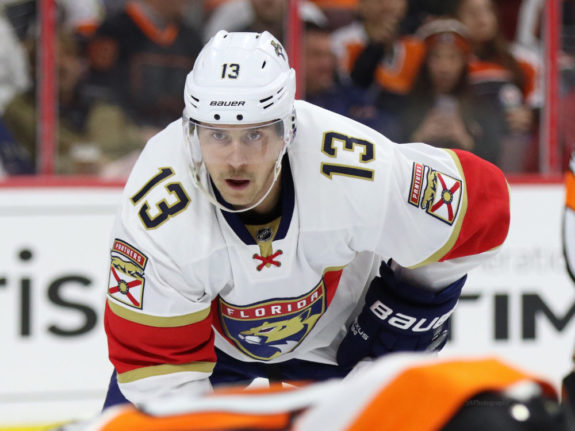 ---
Chicago Blackhawks
WHO: Trevor van Riemsdyk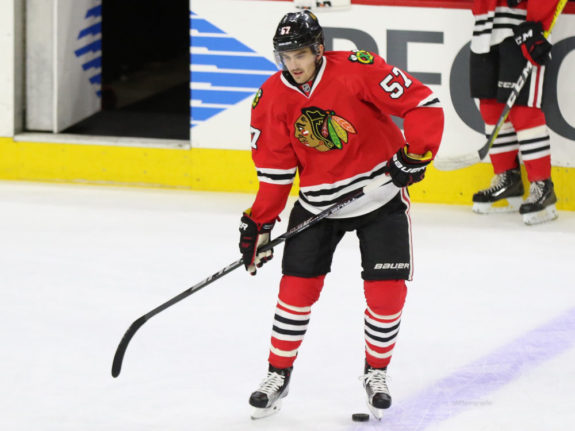 WHY: Chicago is going to be protecting 7-3-1, and the defence trio of Duncan Keith, Brent Seabrook and Niklas Hjalmarsson all have no-move clauses. That would mean exposing TVR. Stan Bowman may simply make a deal with Vegas to avoid picking van Riemsdyk at the cost of a draft pick or decent prospect. That seems probable, with TVR a good fit for Chicago's top four next season, but other teams will be inquiring about his availability ahead of the expansion draft since it's obvious he won't be protected.
---
Vancouver Canucks
WHO: Alexander Edler, Chris Tanev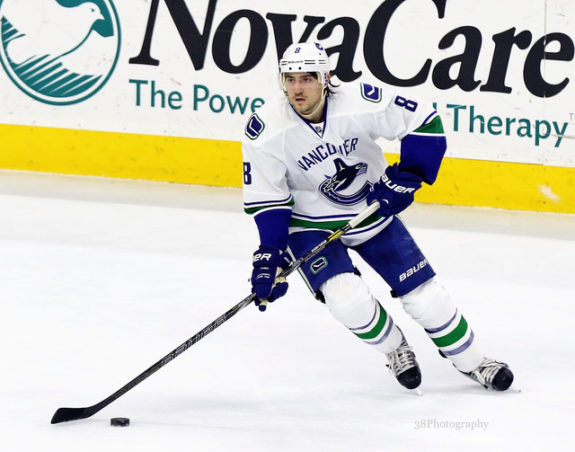 WHY: The Canucks likely move one or possibly both of these top-four defenders at some point in the offseason, but there is no pressure to trade them before the expansion draft since both would be protected at 7-3-1, along with Erik Gudbranson. Vancouver wouldn't feel the need to trade Edler or Tanev in order to protect one of Luca Sbisa, Alex Biega or Andrey Pedan in their place. However, Jim Benning wouldn't hesitate in pulling the trigger whenever the right offer came across his desk. That could be tomorrow.
---
Washington Capitals
WHO: Nate Schmidt, Brooks Oprik
WHY: These last two teams are in a similar spot, exposing quality but expendable defencemen who can be replaced from within if need be. There probably isn't a huge market for Schmidt or Orpik right now, but anything would be better than possibly losing them for nothing.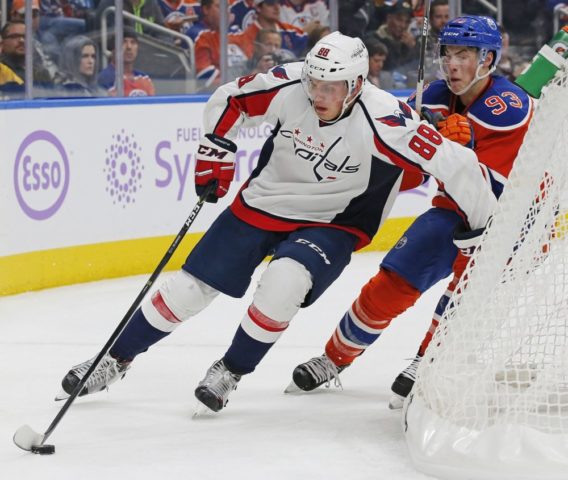 ---
San Jose Sharks
WHO: Brenden Dillon, Paul Martin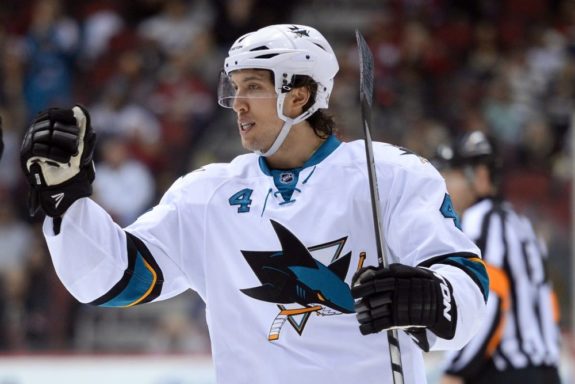 WHY: Ditto here with Dillon and Martin. The interest level will be minimal since most teams have three defencemen who are comparable or better to protect.
The return likely wouldn't be more than a mid-round pick or mediocre prospect, but it may come down to personal preference for another team that might like one of these guys more than its current No. 3 and would be willing to buy low.
---
The Buyers
New York Rangers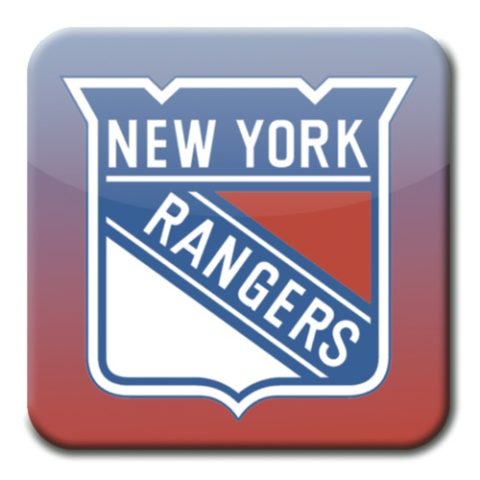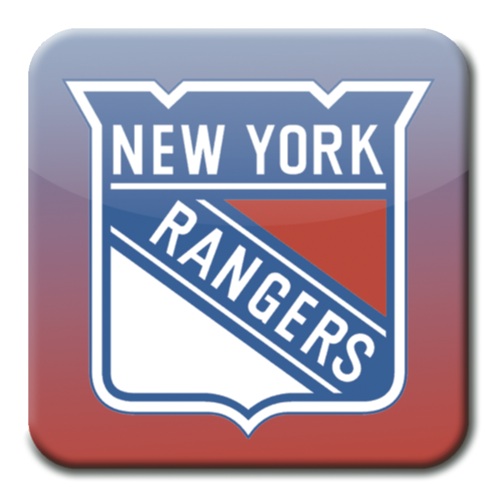 WHY: As long as Dan Girardi waives his no-trade clause, the Rangers will have an opening for their No. 3 defenceman behind Ryan McDonagh and Marc Staal (NMC). Right now, Nick Holden would get the nod from within. The Rangers could also extend pending unrestricted free agent Brendan Smith before June 17, making him their No. 3 over Holden. Most, if not all, the names on those seller lists would be an upgrade on Holden. Jeff Gorton and the Rangers should be exploring all of their options.
---
Carolina Hurricanes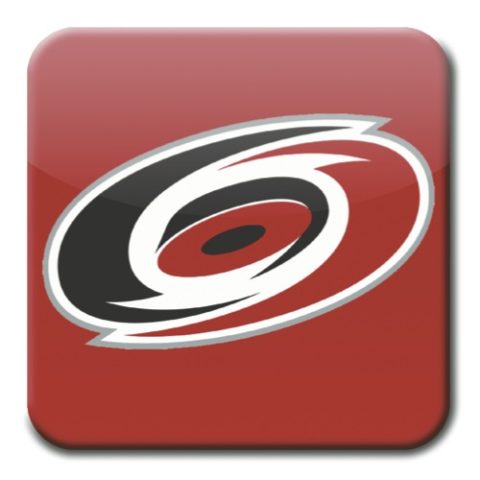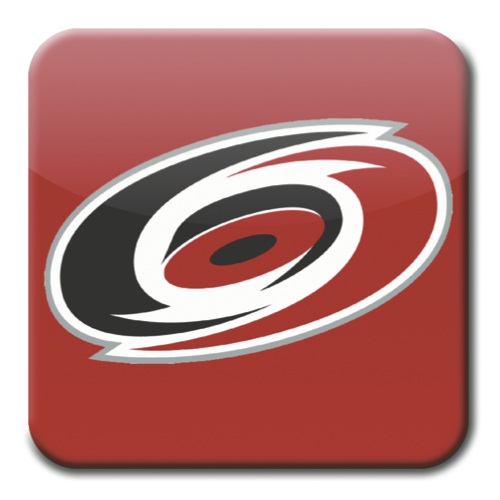 WHY: As it stands, the Hurricanes would be protecting Ryan Murphy and Trevor Carrick as part of their 7-3-1 list. So Ron Francis would be wise to acquire an upgrade or even two, especially since the asking prices should be reasonable ahead of the expansion draft with the sellers at risk of losing their assets for nothing. Carolina is definitely a buyer despite having one of the league's better up-and-coming defence corps, with Noah Hanifin, Jaccob Slavin and Brett Pesce exempt from the expansion draft and with the likes of Roland McKeown, Haydn Fleury and Jake Bean in the system. Justin Faulk is Carolina's only real keeper for the expansion draft, so adding one or two blueliners should be a no-brainer.
---
Arizona Coyotes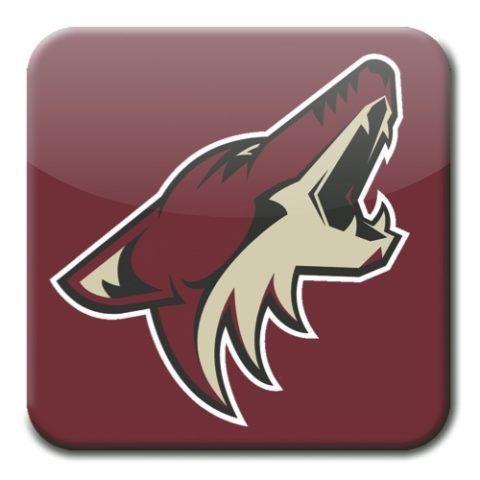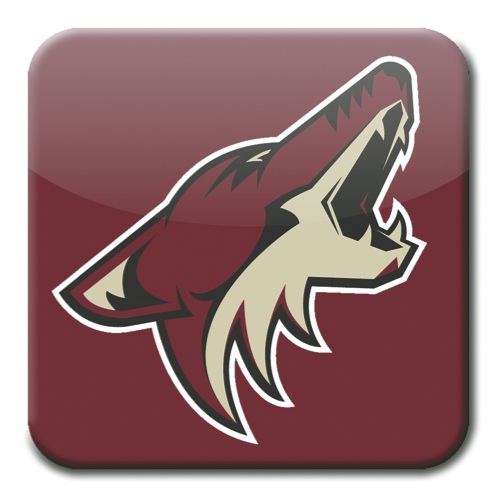 WHY: The Coyotes aren't desperate to add but, if the price is right, John Chayka will be looking for an upgrade on Luke Schenn as their No. 3. Arizona's defence is very much a work in progress and Chayka has been one of the league's most active GMs over the calendar year, so expect him to be contacting all of the sellers. The chances of finding a good fit are relatively high.
---
Buffalo Sabres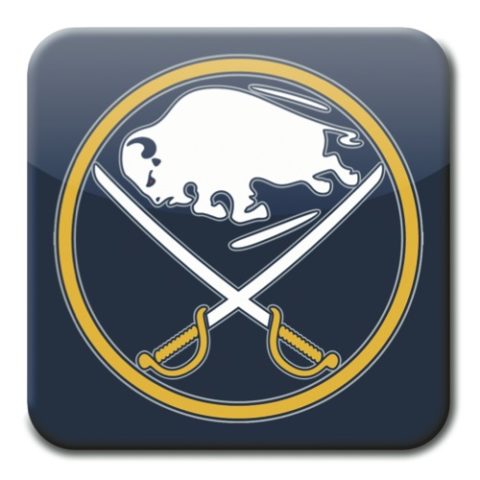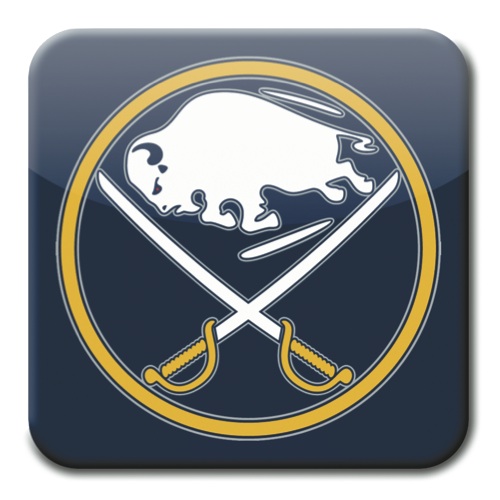 WHY: There is nothing wrong with Zach Bogosian as a No. 3 behind Rasmus Ristolainen and Jake McCabe, but considering Bogosian will make more than $5 million for the next three seasons, Buffalo should be safe in leaving him exposed. Vegas probably wouldn't bite on Bogosian, so Jason Botterill could make his first big move as the Sabres' new GM by acquiring one of these more at-risk defencemen.
---
Toronto Maple Leafs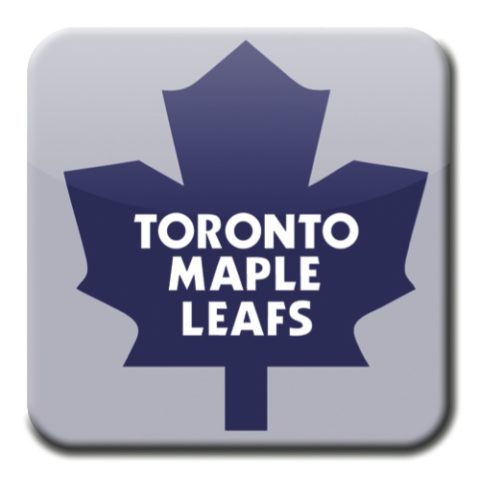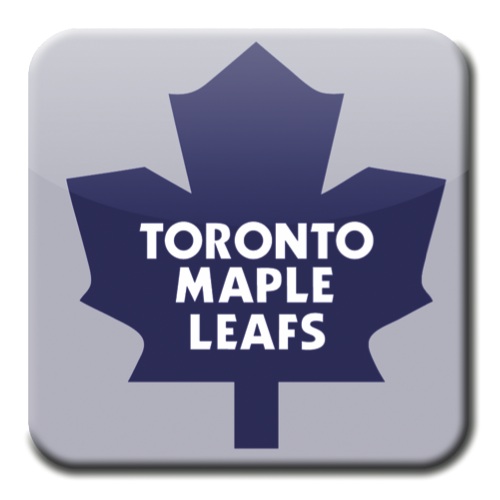 WHY: The Leafs wouldn't want to lose Connor Carrick — their No. 3 behind Morgan Rielly and Jake Gardiner — but if they could land one of these bigger-name defenders on the cheap, it's something Lou Lamoriello would have to consider. Lamoriello could always acquire another blueliner, then make a deal with Vegas to pass on Carrick as well.
---
Boston Bruins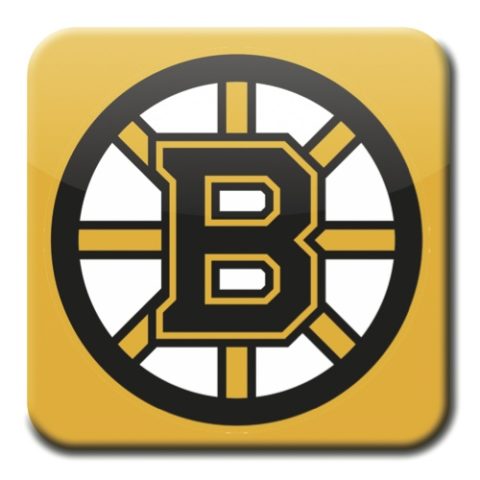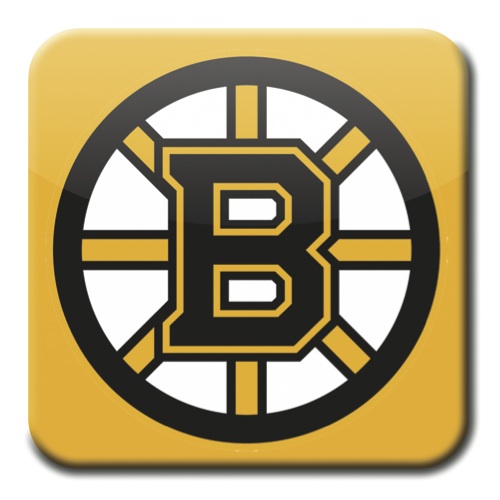 WHY: The Bruins are in the same boat with Colin Miller — their No. 3 behind Zdeno Chara and Torey Krug — but Don Sweeney should be kicking tires with most these sellers. Boston needs to upgrade its back end for next season and that opportunity could arise ahead of the expansion draft.
---
Dallas Stars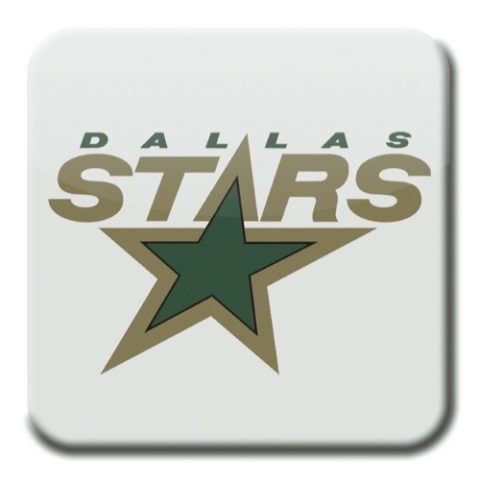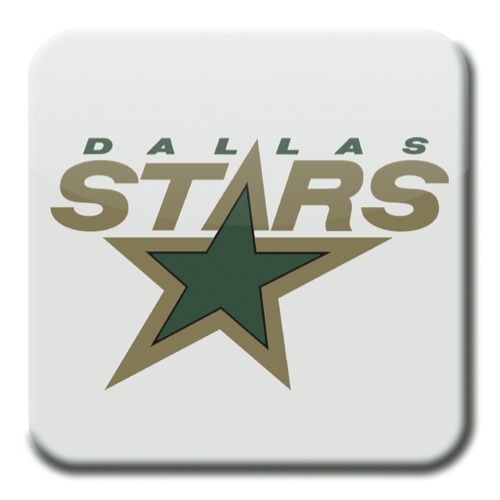 WHY: Defence was a weakness for Dallas last season and Ken Hitchcock will want Jim Nill to address that in the offseason. The Stars are already going to have to expose either Stephen Johns or Jamie Oleksiak — presuming they are protecting Esa Lindell in addition to John Klingberg — but this might be the time to strike. There will be more experienced top-four options available and Nill has a knack for getting his guy. Dumba, Myers or Murray, who will it be? Any of those three and most of the others would be solid additions in Dallas, even if it gives the Golden Knights their pick between Johns and Oleksiak.
---
Tampa Bay Lightning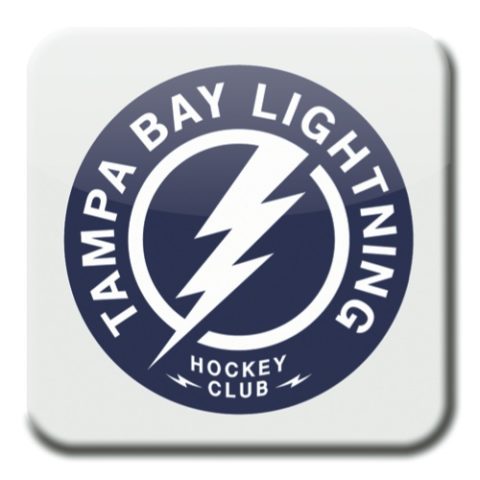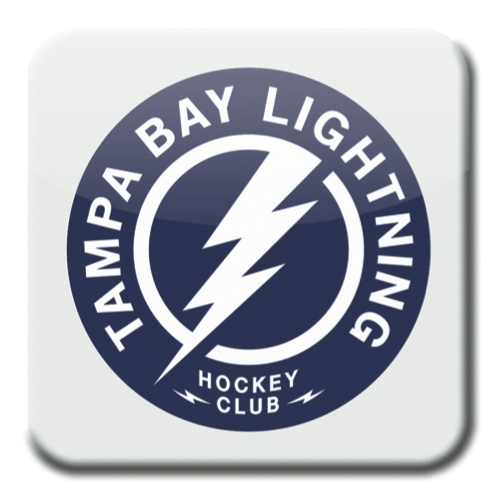 WHY: Victor Hedman, Anton Stralman and . . . fill in the blank. Tampa's No. 3 could very well be Slater Koekkoek or Jake Dotchin, but the Lightning might be looking to upgrade. Braydon Coburn and Jason Garrison will be exposed, along with either Koekkoek or Dotchin, so Tampa could be losing a defender to Vegas. Given that likelihood, Steve Yzerman may try to be proactive and acquire another sure keeper.
---
Detroit Red Wings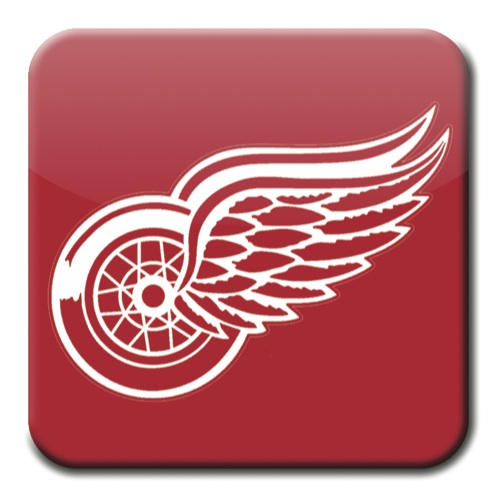 WHY: Beyond Mike Green, the Wings don't have any must-protect defenders. Detroit would also end up protecting two of Danny DeKeyser, Nick Jensen, Xavier Ouellet and Ryan Sproul, possibly losing one of the other two to Vegas. But Ken Holland could be a busy man once the floodgates open on the anticipated "redistribution of players" ahead of the expansion draft. The status quo is no longer working for Detroit, so expect a bit of a shakeup there this offseason.
---
Philadelphia Flyers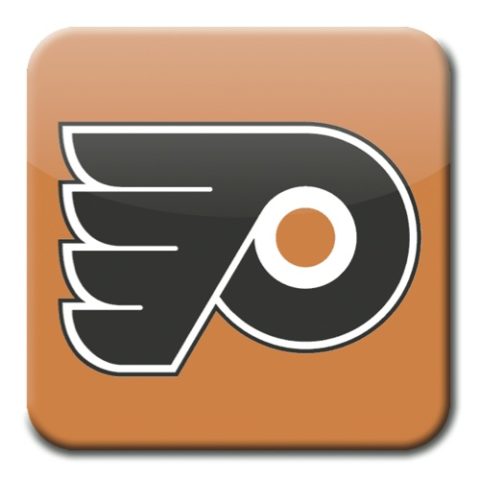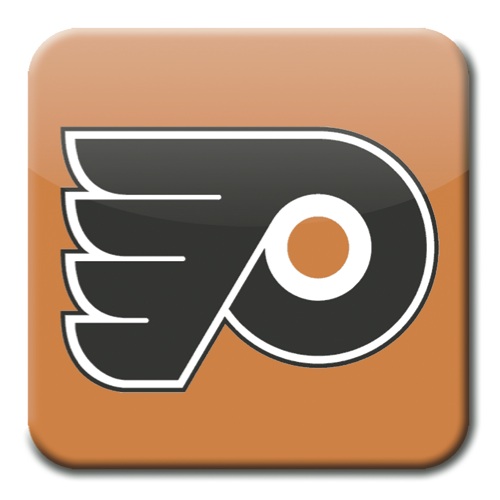 WHY: Shayne Gostisbehere is the obvious keeper for Philly, with Radko Gudas and Brandon Manning also likely to be protected. That is, unless Ron Hextall acquires an upgrade or two in the meantime, which is entirely possible. The future is bright for Philadelphia's blue line, with Ivan Provorov exempt and prospects like Travis Sanheim, Sam Morin and Philippe Myers working their way up the ranks, but the Flyers could plug a present hole by trading with one of these sellers. McNabb might be a fit for Philadelphia, though it's debatable whether he'd be worth protecting over Manning. A stronger case could be made for Myers, Murray or even Beaulieu.